These Instant Pot Honey BBQ Chicken Wings are smothered in a finger-licking good homemade honey bbq sauce. Ready to eat in minutes, these wings make the perfect weeknight dinner or delicious addition to your next party.
I had all intentions of posting this recipe for you before the Super Bowl and all those parties you were having this weekend but life got the best of me and it just didn't happen. Lucky for you, wings aren't a "super bowl party' only kinda food! This is one of my Instant Pot Recipes that seems to go into my monthly meal plan rotation. They are pretty quick to make and when you make the honey bbq sauce yourself, you don't have to worry about any not-so-good ingredients so you can fully enjoy licking those fingers! (affiliate links present)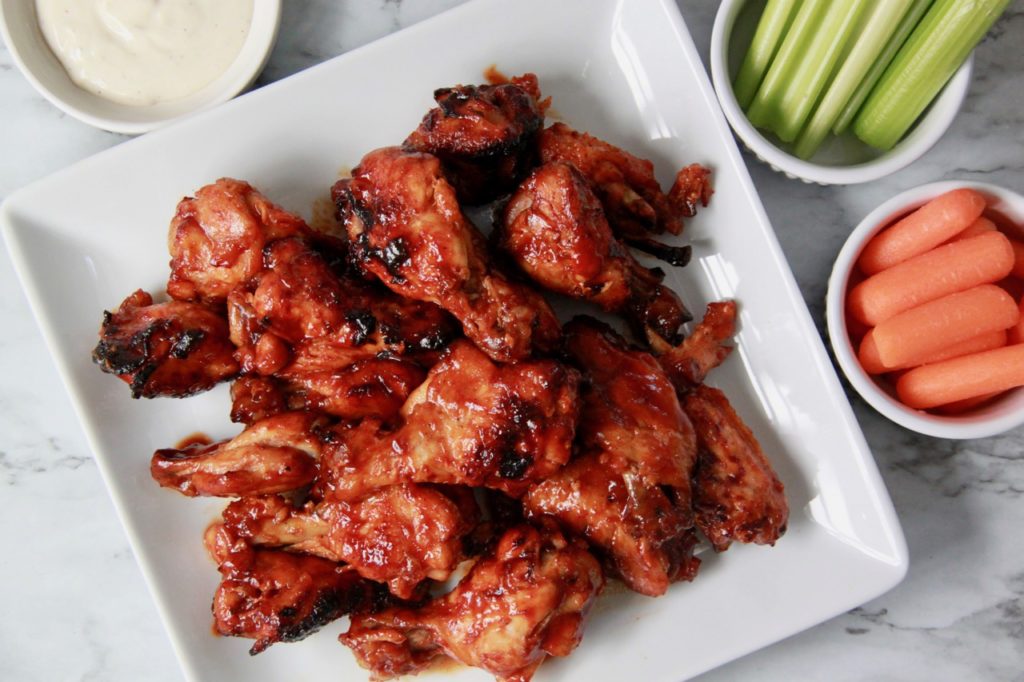 My oldest absolutely loves wings. They are his favorite meal and he asks for them on his birthday every year. He and I tend to go for the spicier sauces (I'll share some of my homemade favorites in a later post!) but my other 3 littles lean towards a sweeter milder sauce so I make these often since they please everyones tastes! And let's face it, who doesn't love a good honey bbq sauce!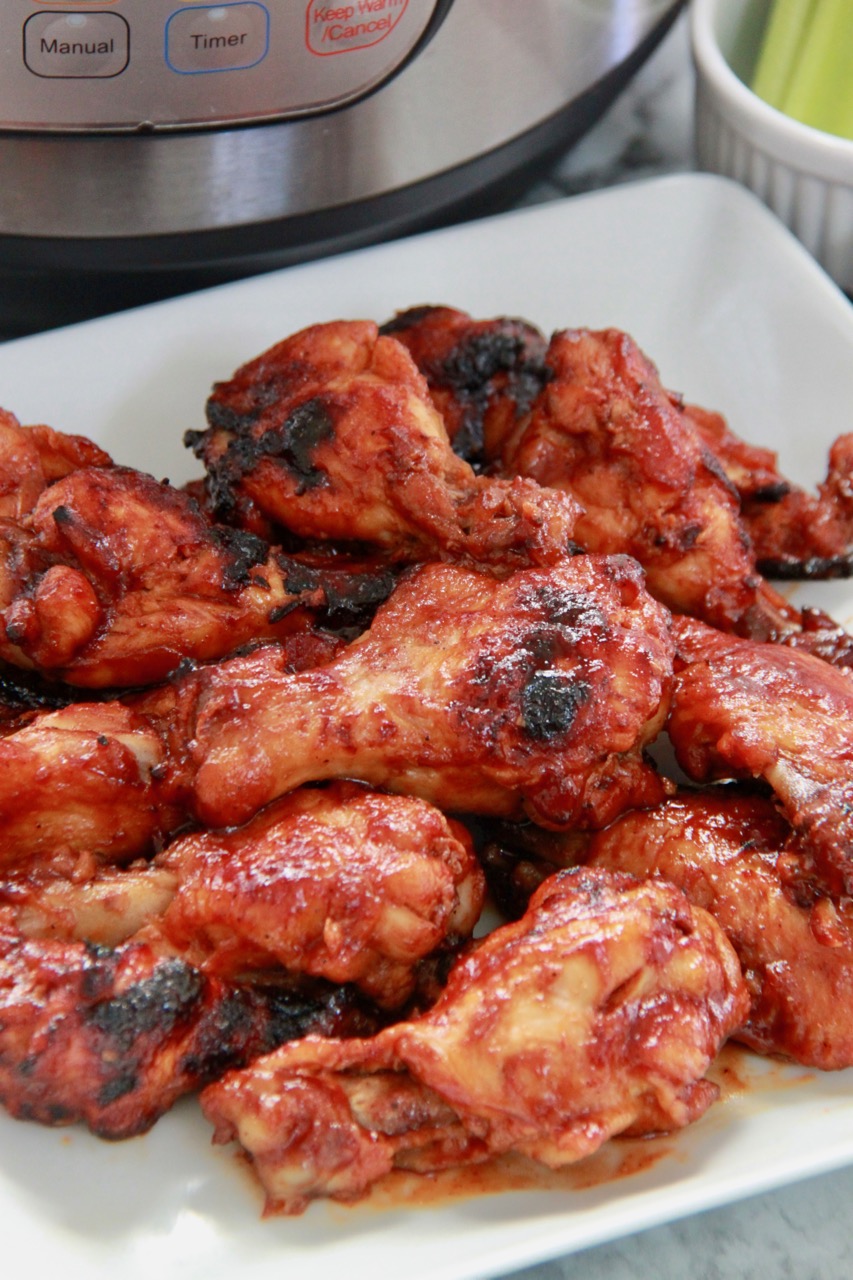 To make these wings, you will need an Instant Pot or other type of pressure cooker. You will also need this steam rack but I tend to use my steamer basket because I think it hold things in better! You will also need a good pair of tongs to pull out the wings once they are cooked and a baking sheet along with a wire cooling rack (I like this combo one) and some foil.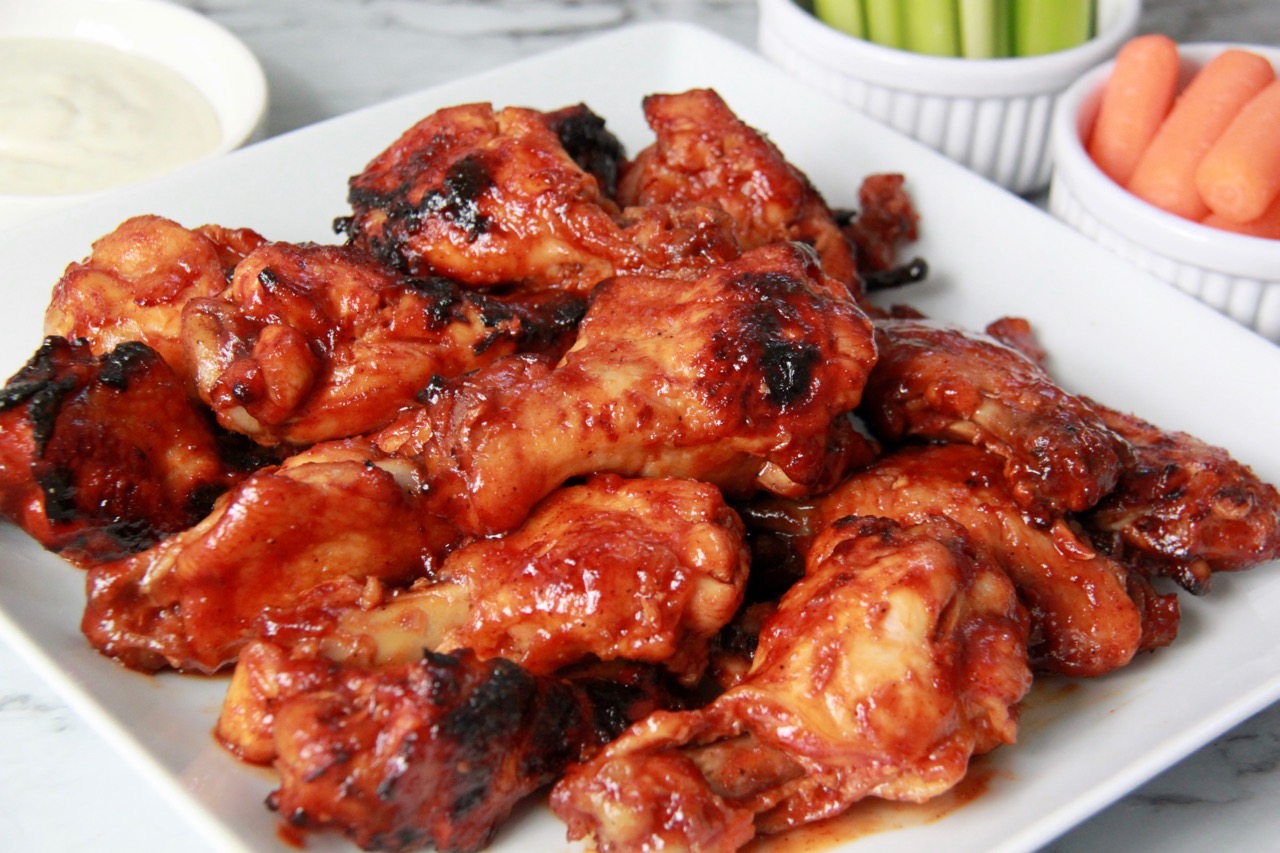 Instant Pot Honey BBQ Chicken Wings
Instant Pot Honey BBQ Chicken Wings
Ingredients
3-4 lbs chicken wings and/or drumettes, fresh or frozen
½ cup water
½ tsp salt
Honey BBQ Sauce
1 cupketchup
⅓ cup white vinegar
¼ cup molasses
¼ cup honey
1 tsp liquid smoke
½ tsp salt
½ tsp ground black pepper
¼ tsp paprika
¼ tsp chili powder
¼ tsp onion powder
¼ tsp garlic powder
¼ tsp cayenne pepper
Instructions
Place steam rack in the insert of the Instant Pot, add ½ cup water to the bottom of the insert.
Place fresh or frozen chicken wings on the steam rack, season with salt.
Lock the Instant Pot lid and close the steam valve.
Press Manual button and adjust time to 5 minutes.
Make the Honey BBQ Sauce while the wings cook. (directions below)
When Instant Pot is done cooking, carefully release the steam valve for a quick release.
Using tongs, place the chicken wings in a large bowl and toss with ½ the honey bbq sauce.
Using the tongs, lay the wings on top of a foil-lined baking sheet with wire rack on top.
Set oven to broil and move the rack to the top position so that the baking sheet will be close to the broiler.
Broil the wings for 5 minutes, using tongs flip the wings and broil for another 5 minutes.
Remove the wings and place back into the large bowl, add the rest of the sauce and coat well.
Serve with blue cheese dressing and celery and carrot sticks.
Enjoy!
To Make the Honey BBQ Sauce:
Place all ingredients in a medium sized bowl and, using a whisk, mix until well combined.
Store in an airtight-container for 3-5 days.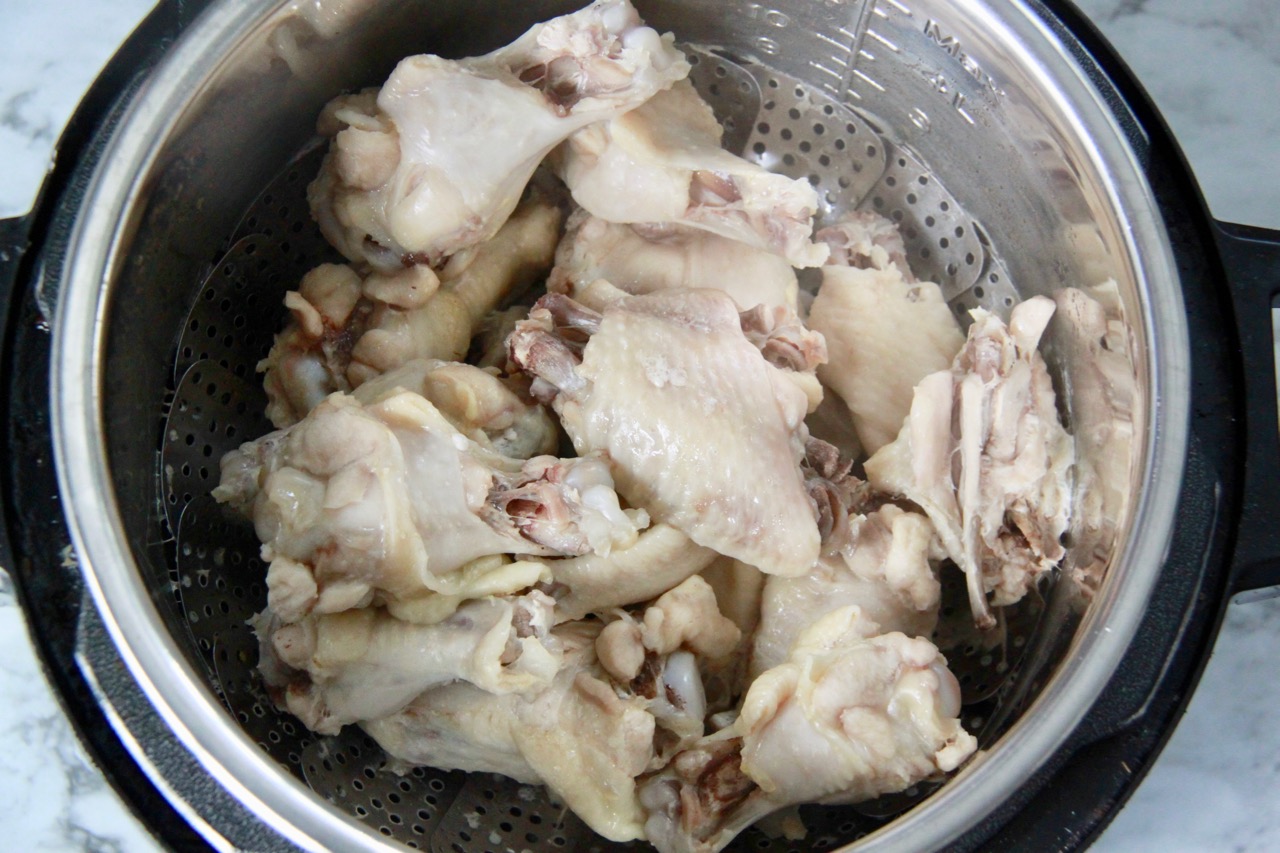 I know I feel like a sales pitch for Instant Pot with every recipe I post using one but it seriously is such a life saver! a 4 lb bag of frozen chicken wings cooks up in 5 minutes (about 15 total minutes including the time it takes to build pressure) which is totally insane! If you are a last minute "what's for dinner?" kinda person like me, you can understand how amazing that is!!! I could never pull chicken out of the freezer, defrost it, and cook it up at the last minute without this lifesaver of a cooking appliance. With our busy schedule, dinner would never happen in our house!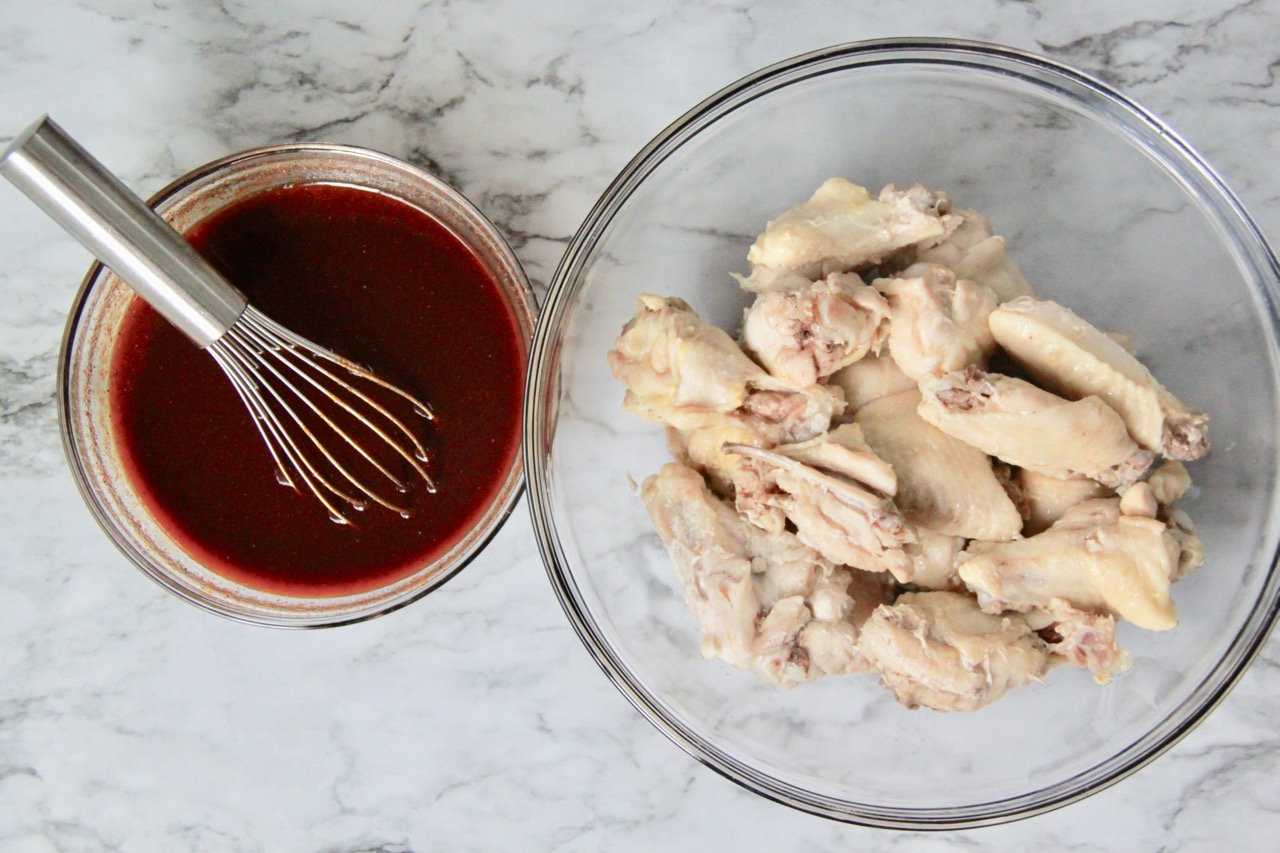 Once the wings are cooked, carefully place them into a large bowl and add half the of Honey BBQ sauce…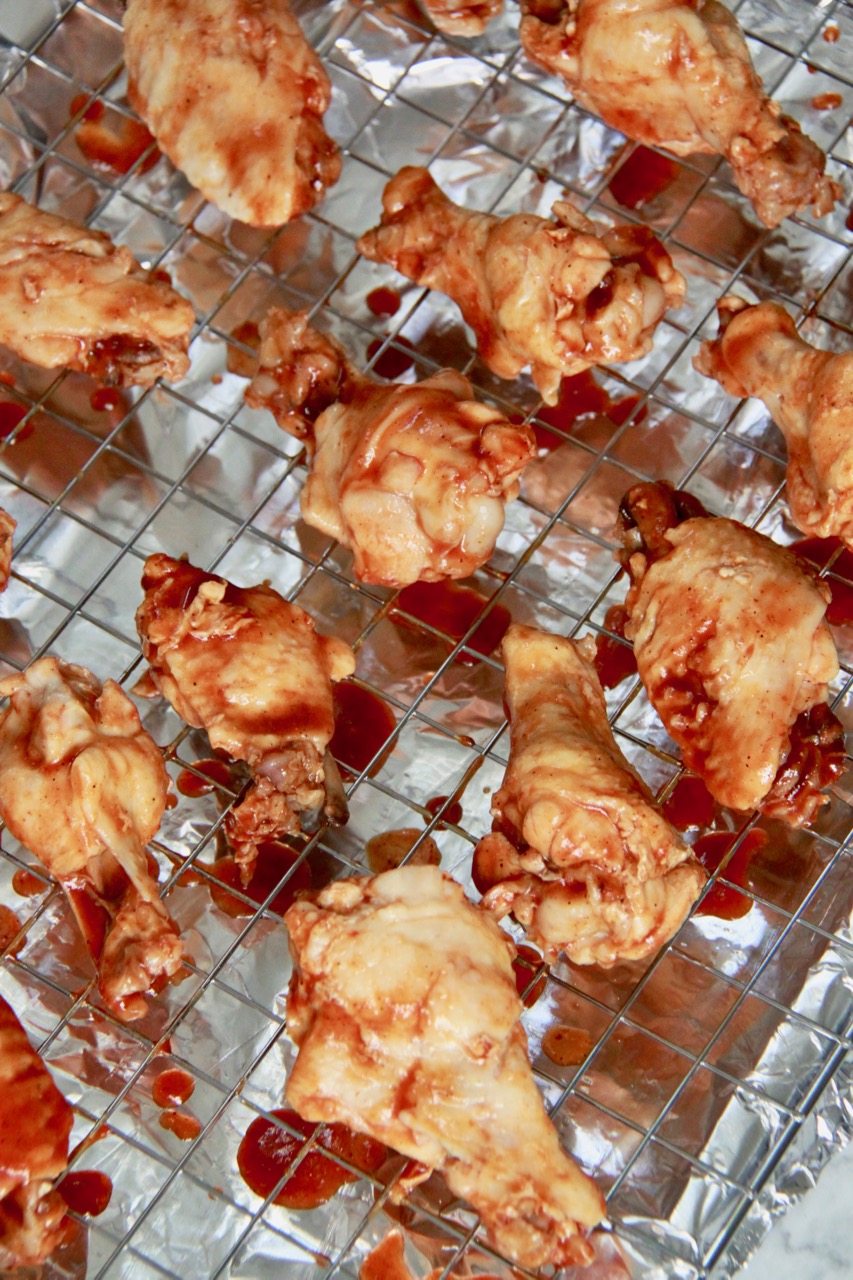 Then place the wings on a wire rack that is laying on top of a foil-lined baking sheet. Broil for 5 minutes, then flip the wings and broil for another 5 minutes.
If you don't have a broiler option with you oven, you can set your oven to 450 or 500 degrees and get a similar effect.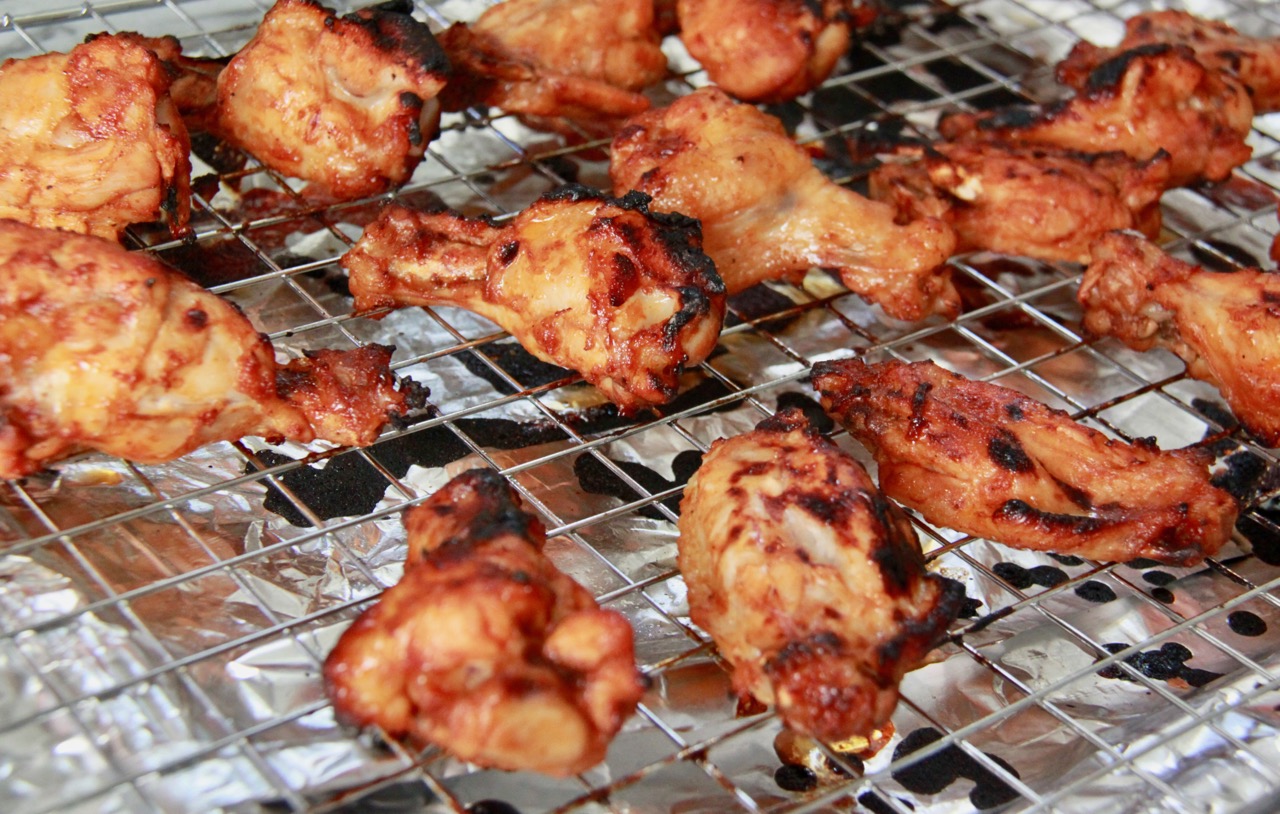 YUM!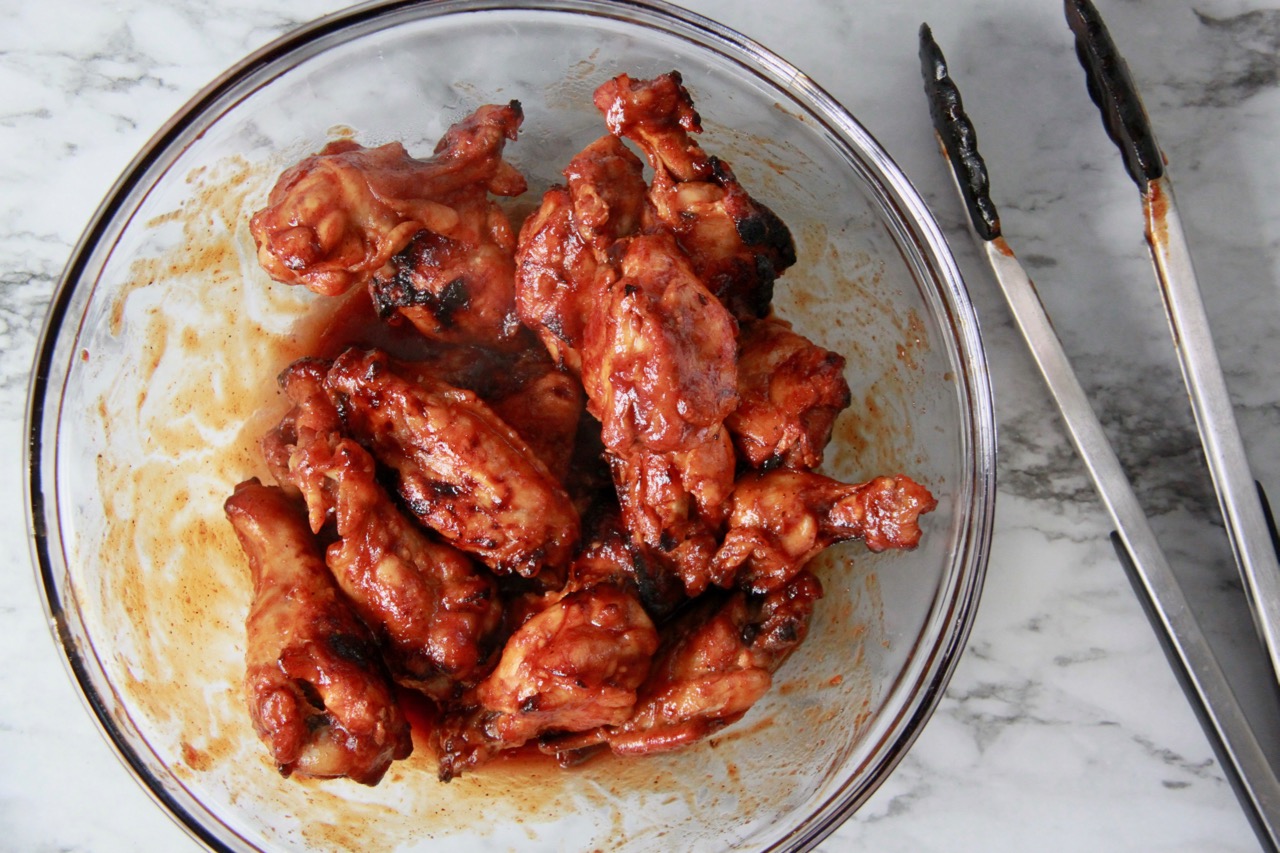 Once the wings are done, add them back to the bowl and pour the rest of the sauce over top, flip them to coat well.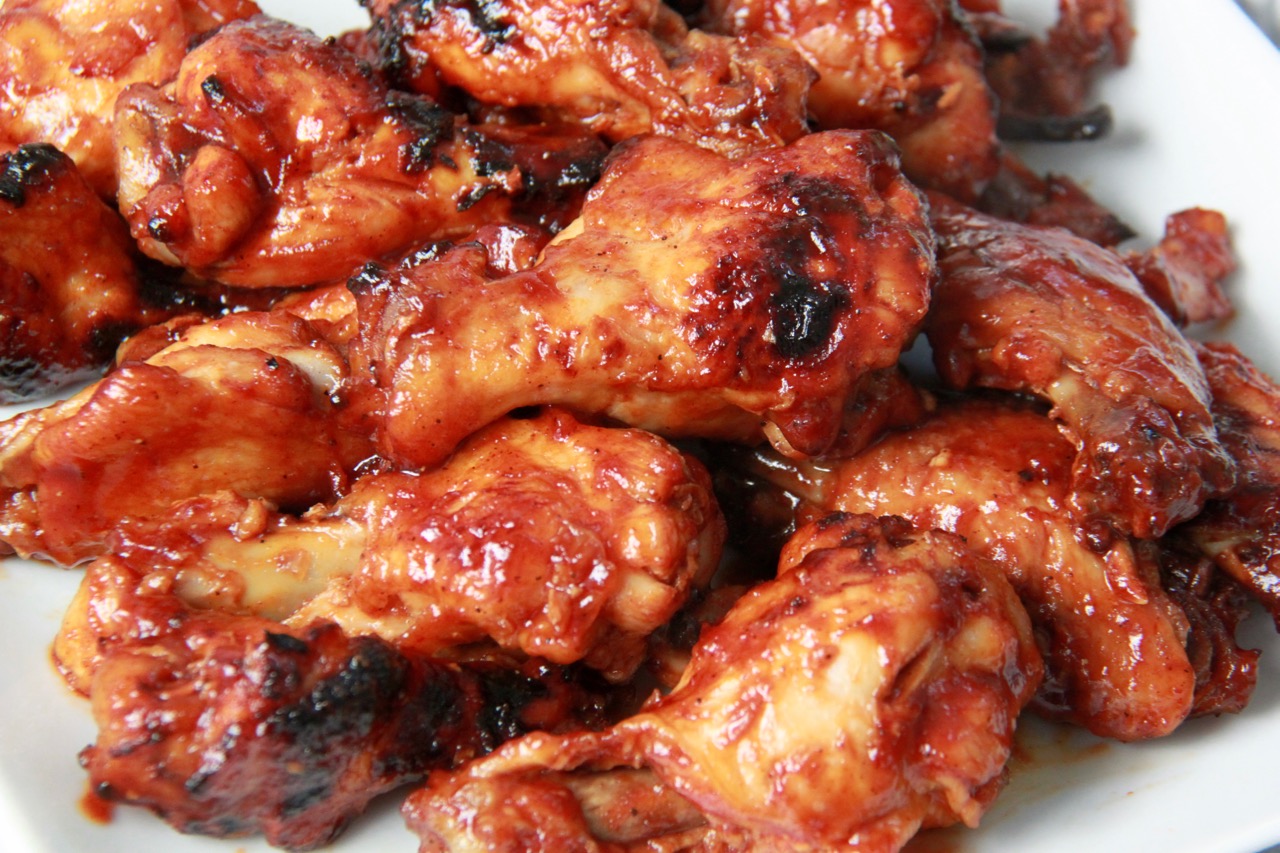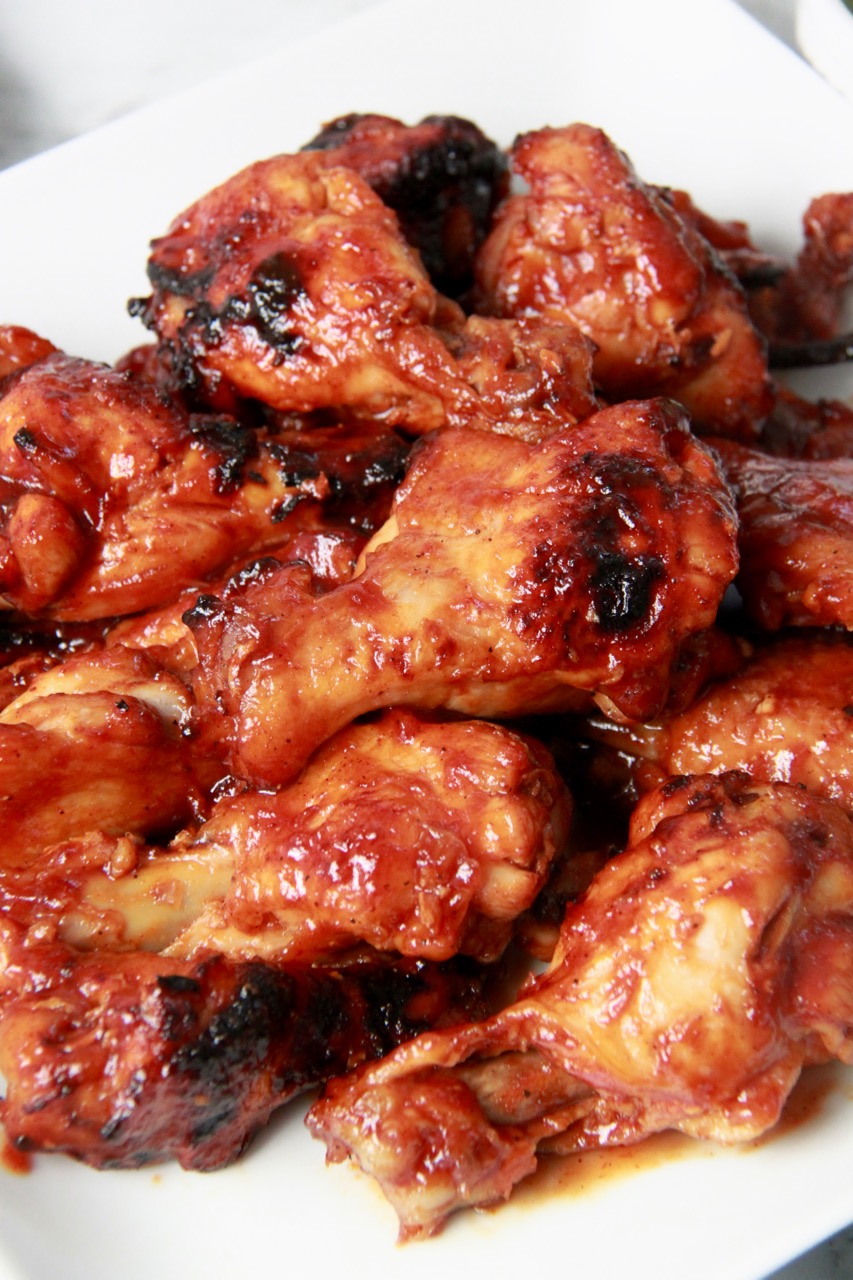 Serve these babies up with some blue cheese dressing for dipping and some carrot and celery sticks…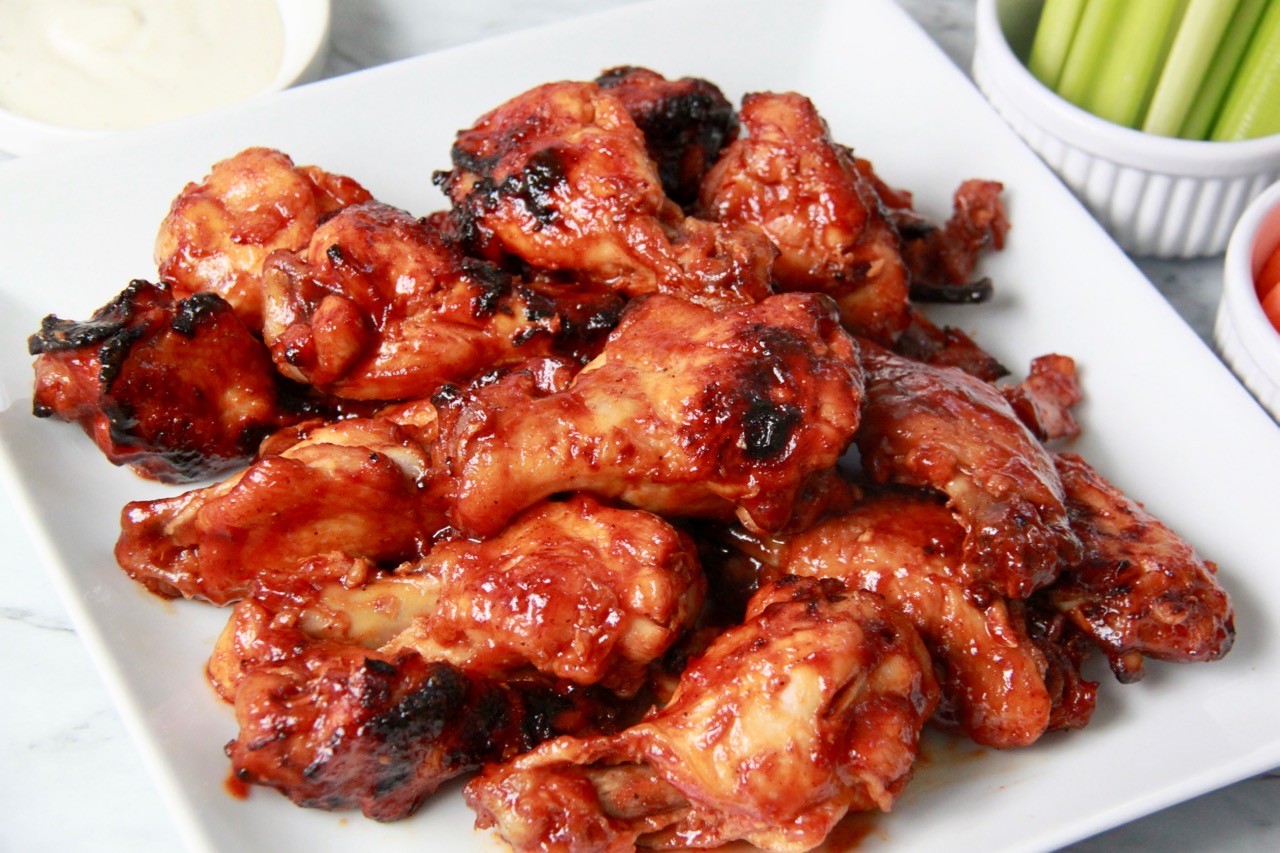 And dinner is ready in no time!!!
For more easy recipes, crafts, tips and tricks please LIKE Smashed Peas and Carrots on Facebook or follow me on Instagram or Pinterest for more great ideas like these:
Thanks for stopping by today!
Love,
Maggie