It's that time of year again! That time where we love to create fun, holiday-themed dinner and snack ideas! It's part of why I love the last 3 months of the year so much. There is just so much to celebrate and so many memories to make! One of our favorite quick and easy dinner ideas around the weeks leading up to Halloween have to be when we do a Make Your Own Mini Pumpkin Pizza bar. I set the table up with all sorts of toppings and the kids can go to town making their own individual pizzas..the more pumpkin looking the better…and the better to eat!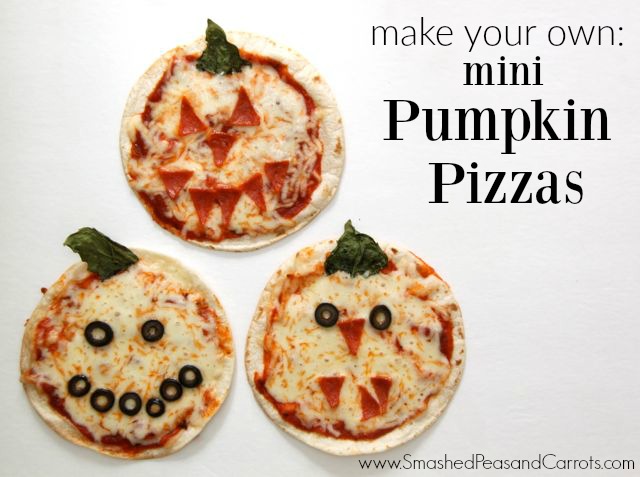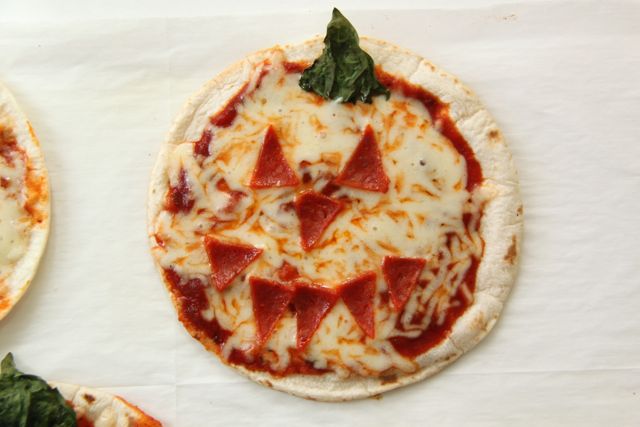 To create our pizzas I typically buy a package of tortillas to use as our pizza crust…seriously, so good! It's like a nice thin crust pizza crust, if you haven't tried tortillas a pizza crust do so NOW! Then I buy a small can of sliced black olives to use for eyes, pepperoni that I slice into triangles for that jack-o-lantern look, green peppers or basil leaves for the stems, Horizon Organic Mozzarella Cheese Shreds for the main pizza base, and of course pizza sauce! You can use whatever toppings your family likes best. Sometimes I make italian sausage and it becomes Frankenstein-esque hair, lol! We even get crazy sometimes and use shredded cheddar cheese, salsa, and taco meat and make our pumpkin-style pizzas with a mexican flair! Ole!
To make the Mini Pumpkin Pizzas, place the tortillas on a cookie sheet lined with parchment paper. Then in small bowls have all the toppings prepped and ready to go. This way I can let my kids go to town with designing their own pizzas using the  pizza sauce, cheese, and toppings!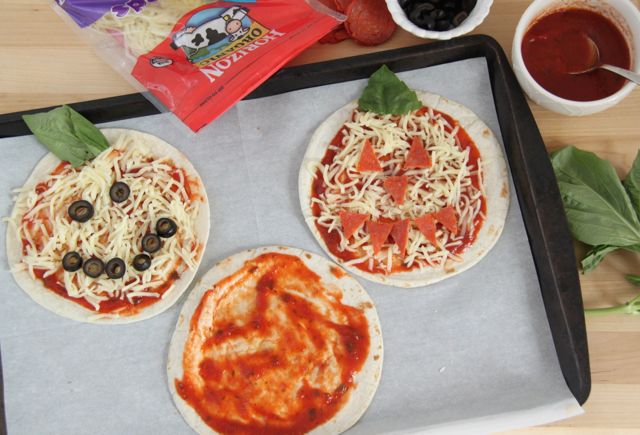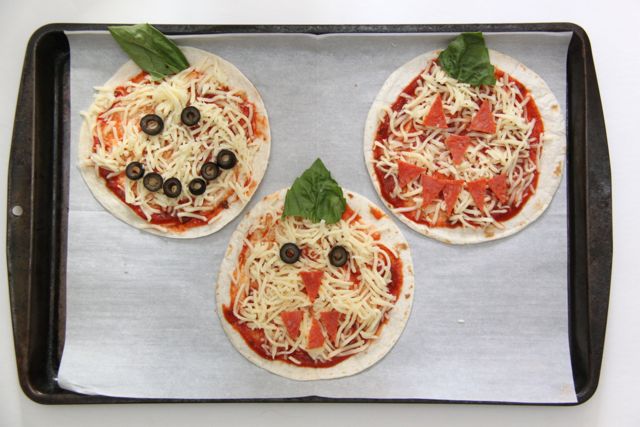 I bake them at 375 degrees for about 5-7 minutes or until the cheese is nice and melty!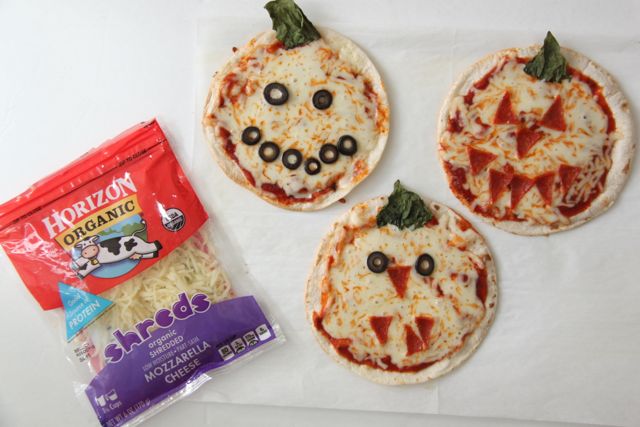 Voila!! A happy halloween-y pumpkin pizza for everyone!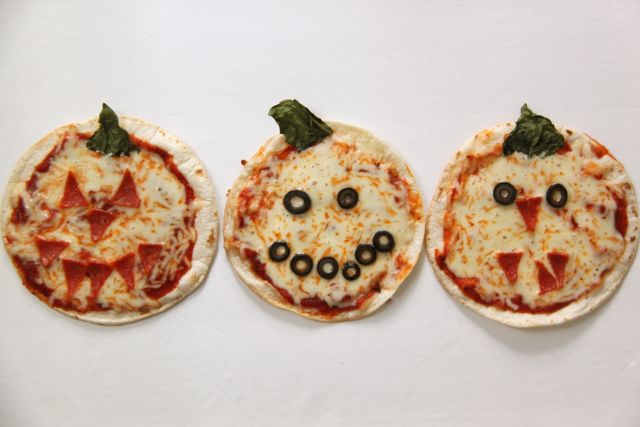 When I see all the baked pumpkin pizzas lined up in a row, I can't help but singing that song, "There were 5 little pumpkins sitting on a gate…" 🙂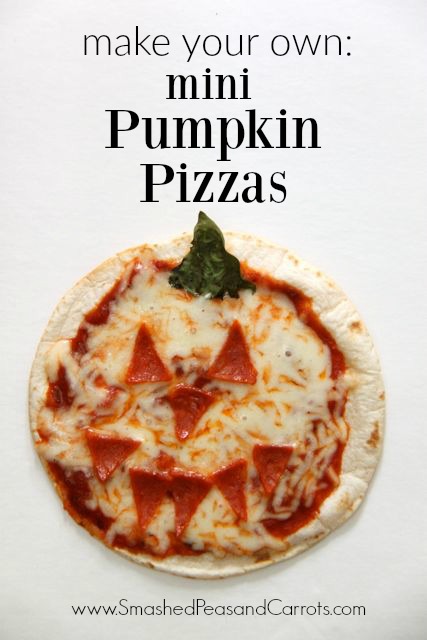 We love Horizon and all their great products. If you would like to learn more about them you can follow them via their social media outlets here:
Facebook // Pinterest // Instagram //Twitter
Thanks for stopping by today!
Love,
Maggie
This is a sponsored conversation written by me on behalf of Horizon Organic. The opinions and text are all mine.