*Giveaway is now closed!*
Do you guys hear that? The birds are chirping, the sun is shining, it feels like the planets are aligning and all because Mo Willems has created another wonderful children's book and it will be in stores on October 25th!!! Woo hoo! Are you as excited as we are? Because in our house we are pretty pumped. We love Mo Willems something fierce and getting his latest book in the mail, Nanette's Baguette was pure heaven for my children!!!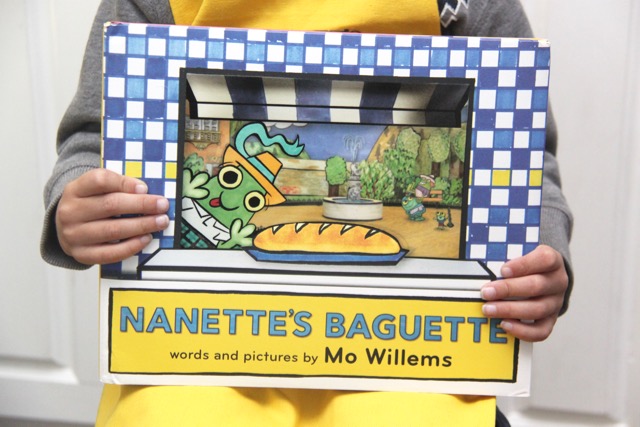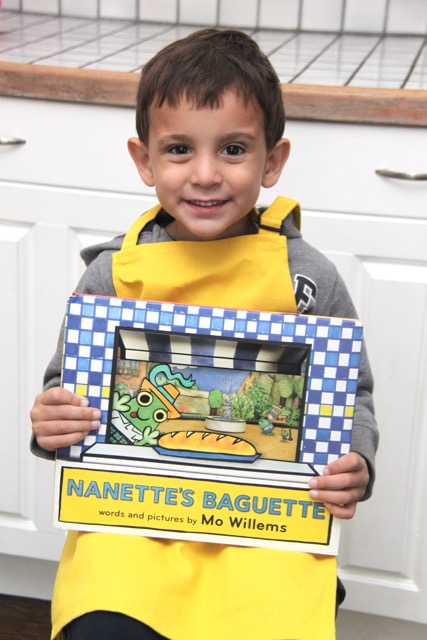 This new book from Mo Willems is absolutely adorable…kids and adults will love reading it over and over (and over again!) Nanette's Baguette follows the sweet little girl, Nanette, as she is given her first big solo trip to the bakery to buy a baguette and bring it home to her mother but as usual some comedy and twists and turns ensue. The book is filled with amazing rhyming…literally, the whole book rhymes, word after word, with Nanette which my kids thought was the best thing ever!
This book is also beautifully illustrated and set in a meticulously handcrafted-paper-modeled French village. This uniquely vibrant, laugh-out-loud world of Nanette's Baguette may be Mo's best creation yet.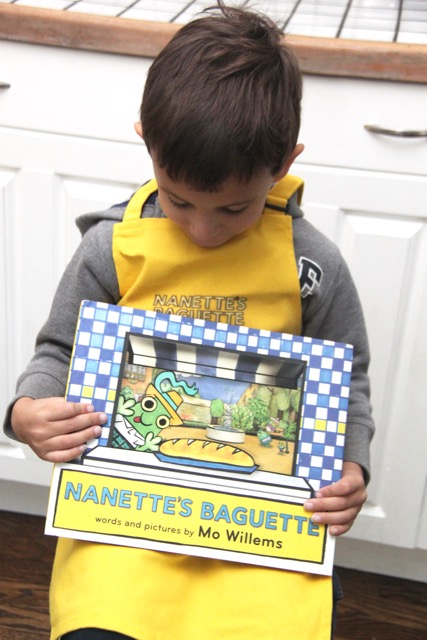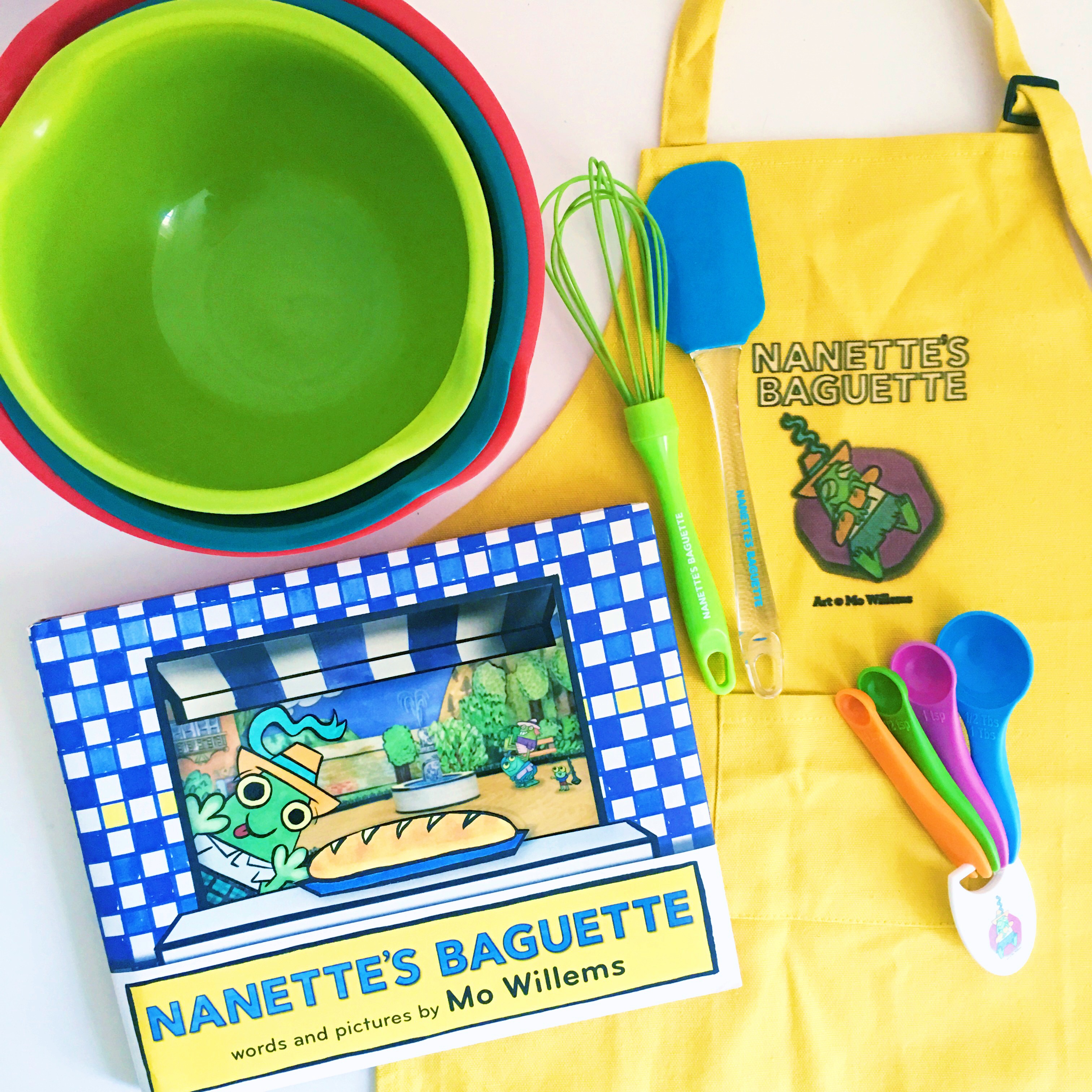 Being a Mo Willem's Ambassador we received this awesome 'Mo Mail' which included: mixing bowls, a whisk, measuring spoons, a spatula, a child-sized apron, and of course Mo's newest book!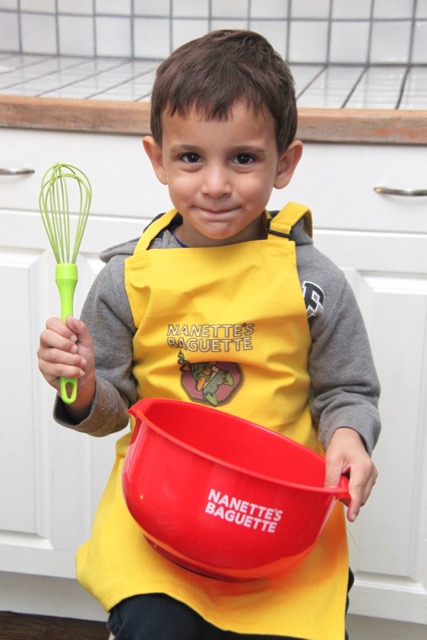 Oliver loved the fact that this month's mail was all about getting down and dirty in the kitchen so we got right to work and baked up after school treats for his big siblings in school!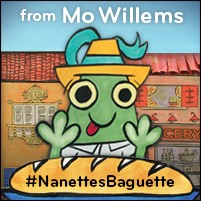 Want to win some fun 'Mo Mail' for yourself?
One (1) winner will receive the following:
The prize pack will include:
Copy of Nanette's Baguette, and branded baking materials including:
Whisk
Spatula
Mixing Bowls
Measuring Spoons
and a kid's apron!
Open to US addresses only. Prizing provided by Disney-Hyperion.
To enter, leave a comment below telling me your favorite Mo Willems book!
To learn more about this book you can also visit PigeonPresents.com
Follow on Twitter: @DisneyHyperion @The_Pigeon
Follow on Instagram: @DisneyBooks
Thanks for stopping by today!!!
Love,
Maggie
*I partnered with @disneybooks for this post, all ideas are my own though!