Oh man, it's totally that time of year. Where everyone you know has a cold or a cough. Blech! If you have ever had a cough, you know how sometimes that virus can linger for months…which is no fun at all, especially if you have little ones. Well, I'm here to make your day today. I've got an easy and super delicious smoothie recipe that helps with just that! My All Natural Cough Remedy Smoothie works wonders on getting that yucky cough to go away for good! This is one of our favorite Smoothie Recipes and is chock full of healthy and immune boosting ingredients that taste way better than store bought cough syrup, you will never need to buy it again! (affiliate links present)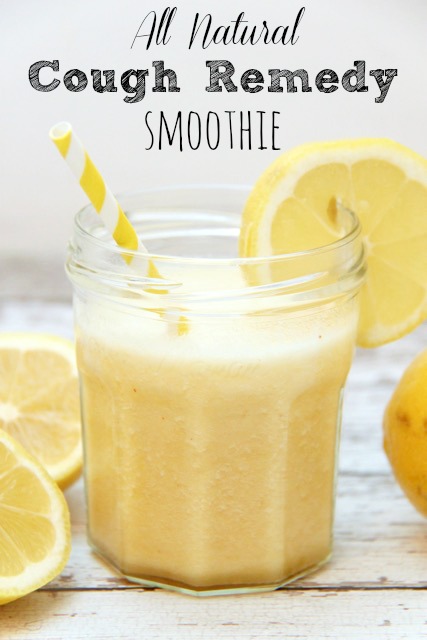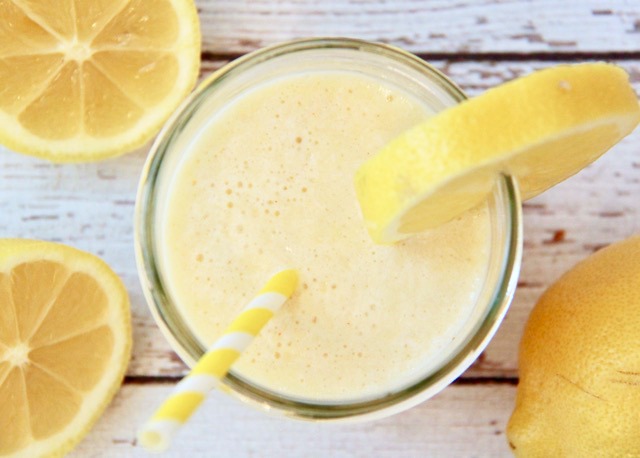 A few quick things! You can use fresh or frozen pineapple for this smoothie, both work very well. You can even use pineapple juice but I'd try to get this cold pressed pineapple juice and not one from concentrate. Pineapple is loaded with Vitamin C and bromelain which is an anti-inflammatory agent (helpful in reducing swelling in your airways when you have a cough!) If you love smoothies you may also love this Pineapple Coconut Banana Smoothie, this Spicy Green Smoothie, or this Orange Julius Power Smoothie.
All Natural Cough Remedy Smoothie
All Natural Cough Remedy Smoothie
Ingredients
1 cup fresh or frozen pineapple (or juice for a less thick smoothie)
¼ cup fresh lemon juice
1 inch peeled piece of ginger
1 Tbsp raw honey
Dash of cayenne pepper
Instructions
Place all ingredients into the base of a blender.
Blend on high until everything has processed.
Pour into glass and enjoy!
Good for 2-3 days in refrigerator.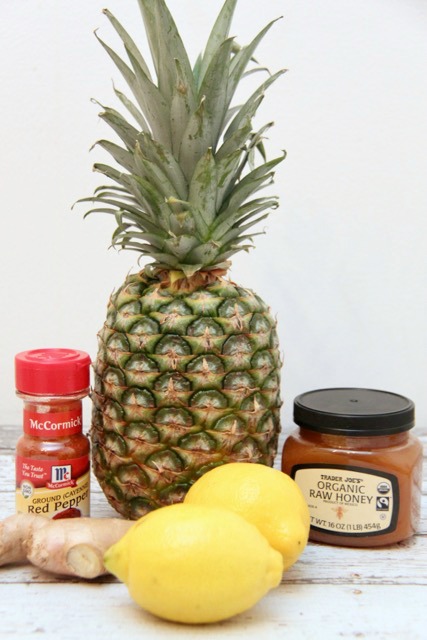 I love all the powerful immune boosting properties of these ingredients! Pineapple, Lemon, Ginger, Raw Honey, and Cayenne Pepper…powerhouse foods! Oh, and PS. you cannot taste the cayenne pepper so don't worry too much about adding it…it's just a dash!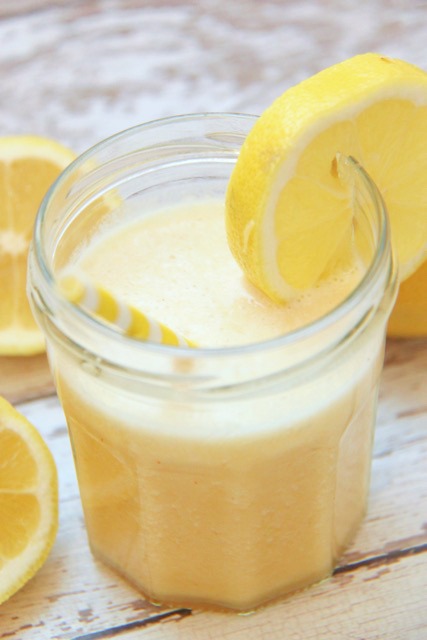 Add everything to your blender (we have particular
Vitamix
 and loooove it!) and in just a few minutes you will be sipping on the most delicious cough syrup you've ever tasted…all natural and with no bad ingredients either!!!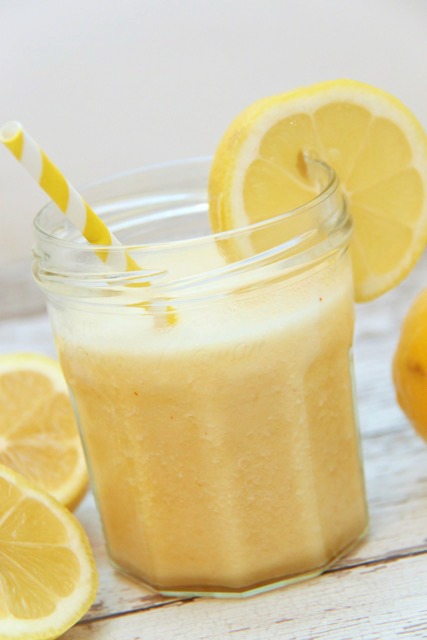 Hope you try this the next time you get a cough, it really does work wonders!
For more delicious and easy recipes please LIKE Smashed Peas and Carrots on Facebook or follow me on Instagram or Pinterest for more great ideas!
Thanks for stopping by today!
Love,
Maggie