One of my favorite things about summer is ice cream! We love, love, love making our own ice cream because we can personalize it to our own likings with mix-ins and of course I love it because I can buy the ingredients so I know exactly what is in it! One of our favorites is this super easy to make and better-for-you Paleo and Dairy Free friendly No Churn Dairy Free Strawberry Ice Cream. It is seriously the bomb. We use real strawberries which is a win because my kids are getting in some actual fruit in their dessert…now what momma wouldn't love that about dessert! It is seriously delicious…super creamy and full of flavor…and it never lasts long in our house!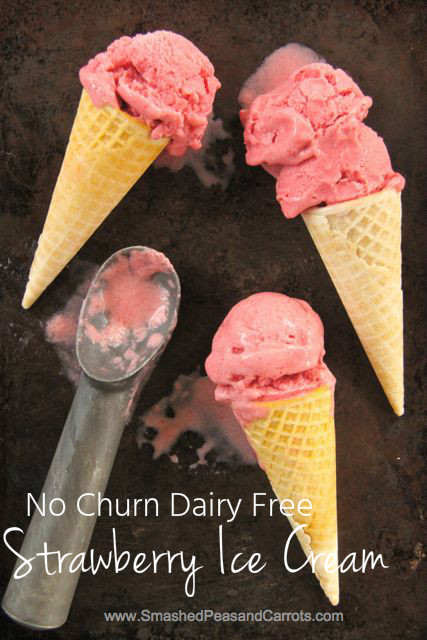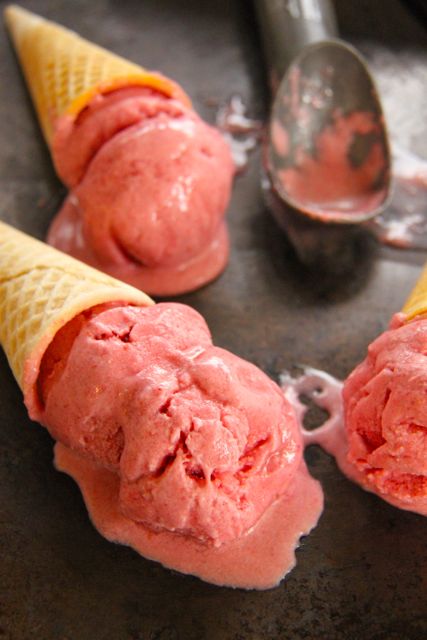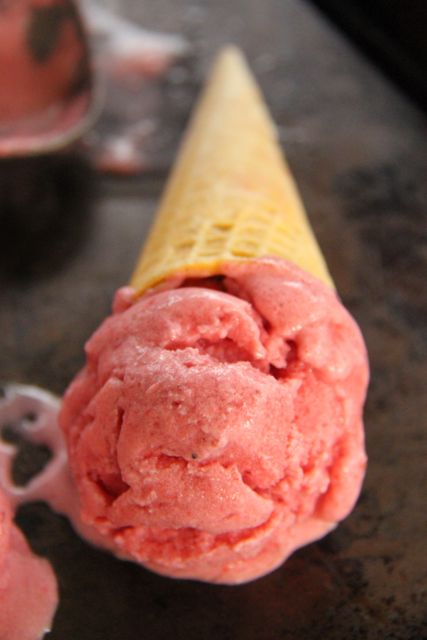 This super healthy and super yummy ice cream is also a hit in our house for the sole reason that my kids can make it themselves! The 'No Churn' component means you do not need an ice cream maker. A simple blender will do! We have a vitamix so I tend to use frozen strawberries because it can blend those suckers down in no time flat. But if you happen to have a regular blender, fresh strawberries will blend up easily. And if you are using frozen you just may want to let them sit out a bit before blending, unless you like chunks of fruit in your ice cream (yes, please!)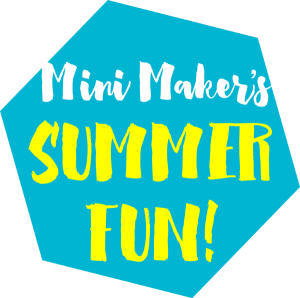 I wanted to share this fun recipe as part of the Mini maker's Summer Fun Series held by my sweet friend, Carla of Small + Friendly fame. She is putting together a series of fun recipes, crafts, STEM activities, etc for you to do with your children over the summer. How awesome is that! Now, you don't have to worry about finding fun things to do with your kids over summer break…it'll all be found here or at the hashtag #makingsummerfun over on Instagram!
Okay, okay. So on with the recipe!

No Churn Dairy Free Strawberry Ice Cream Recipe
Ingredients
1 14 oz can FULL fat coconut milk
4 cups strawberries
2 tbsp honey or maple syrup
1 tsp vanilla
Instructions
Add all ingredients into the container of a blender, place the lid over top and blend until smooth.
Pour ice cream into a medium size loaf pan and freeze fro 3-4 hours.
To serve, let ice cream thaw for 20-30 minutes before scooping.
Enjoy!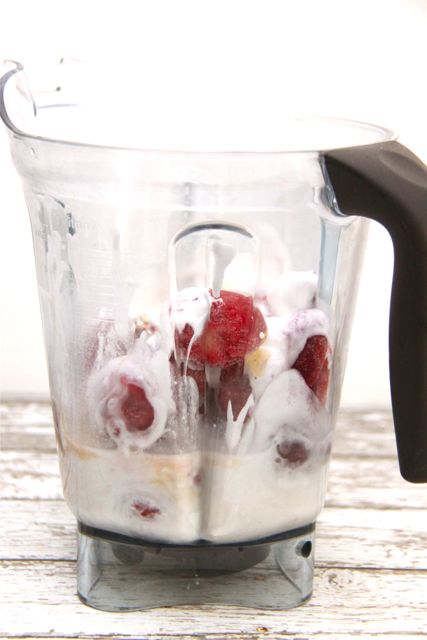 This ice cream is seriously so simple to make!!! Just add all ingredients into your blender's container and place the lid on top.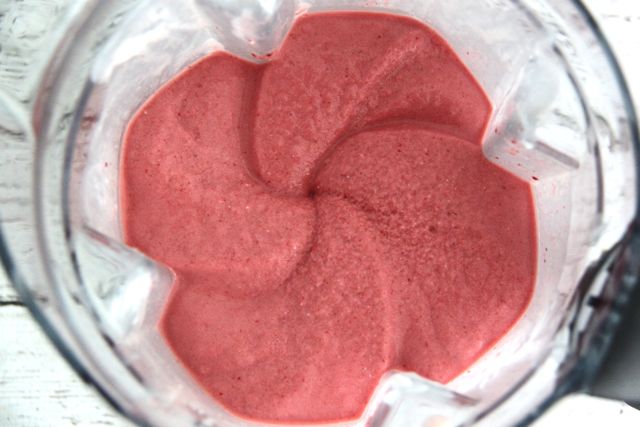 Blend until nice and smooth…or heck, chunky if you like it that way!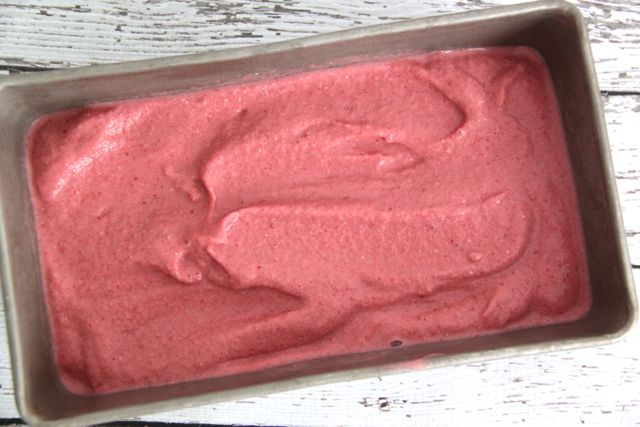 Then pour the ice cream into a loaf pan and freeze for 3-4 hours.
To serve, let the ice cream thaw for 20-30 minutes at room temperature, scoop and serve! We love using
these Gluten Free sugar cones
(although this price is a bit high, you can at least see the box!)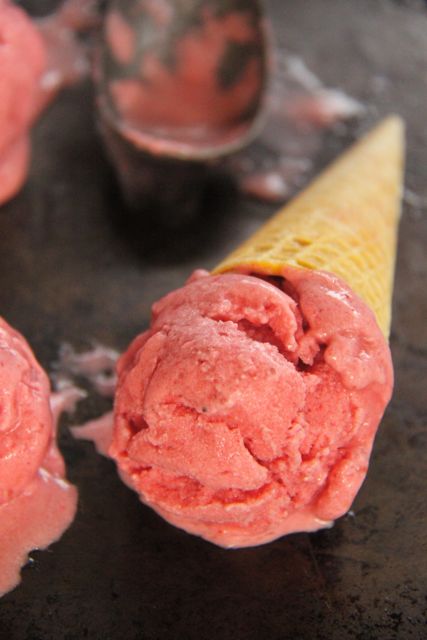 I hope you make some of this awesome no churn ice cream with your littles this summer! It really is such a fun activity to do together!!!
Thanks for stopping by today!
Love,
Maggie