I am so glad that we took this summer easy and decided ahead of time to not schedule too many summer camps and summer classes. Now of course we scheduled some…I'm not crazy for crying out loud! And since we don't have a strict schedule most days we can wake up and, if it is nice out, we have the whole (or most!) of the day to go get out there and do this thang called life. We might plan a trip with friends to the park, head to the zoo, or splash at the pool. And as we tend to be out and about roaming the land, I always need to think ahead about snacks and meals for my ruffians. Rule #1 of mom club, as you know, is never be caught without a food source! One of my kids favorite on the go snacks are these super easy to make Yogurt Parfait Cups so we typically make sure we have all ingredients on hand to make them.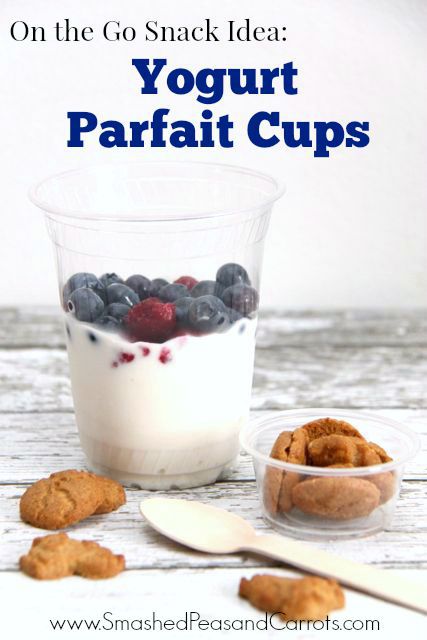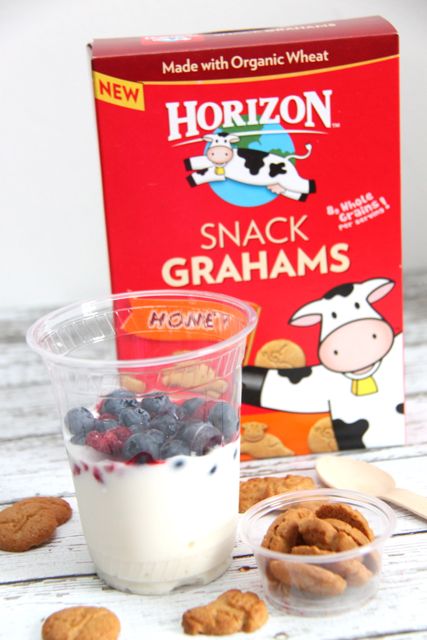 My kids just love making their own yogurt parfaits and they are simple enough to put together for even my 3 year old. I always buy a big container of vanilla yogurt and we fill our cups about half way. You may feel the need to go higher but don't! You will be utterly and completely mad at yourself once you add the rest of the ingredients and realize you may actually need to mix this parfait up. Basically it equals one big mess. And one GIANT mess in your car if you have little hands doing the mixing.
Like I said, halfway.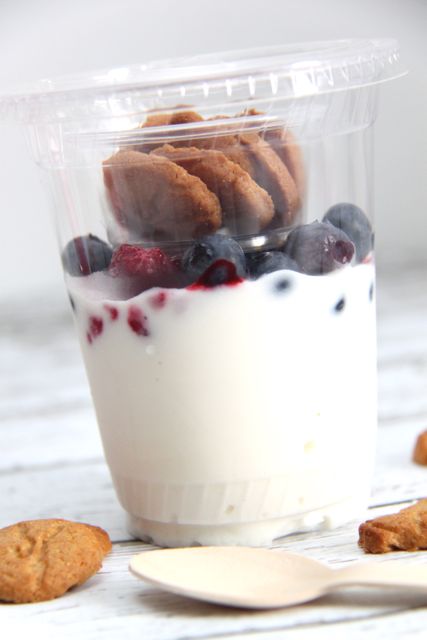 Can I just say a big hooray that it is summer? Yes. Because that means lots of fresh fruit to be had. And fresh summer fruit is what is extra yummy in these parfaits. Think strawberries, blueberries, raspberries, peaches, nectarines, cherries…ahhh, sun-kissed and perfectly sweet!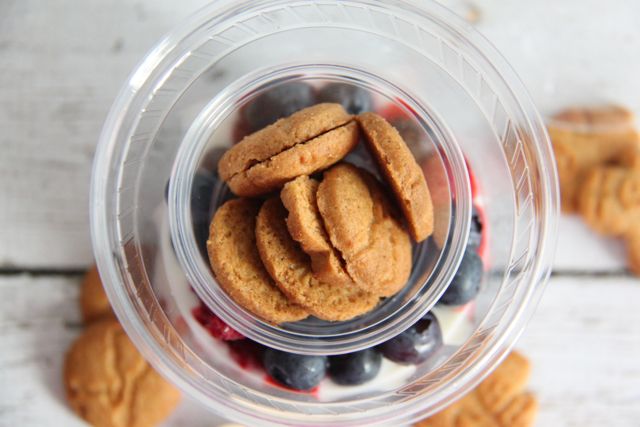 The icing on the cake for these parfaits though is the crunch. Yes, you could go with the standard granola but let me tell you what is 1 million times better…these Horizon Snack Grahams in Honey. Yep. So good! My kids love them and I love that they are made with organic ingredients so I feel better about giving them to my kids.

I place cute little snack grahams in these little condiment cups you can buy in the sandwich bag aisle at your local big box store. They sit so nicely on top of the fruit layer. Ahhh, prettiness in layers.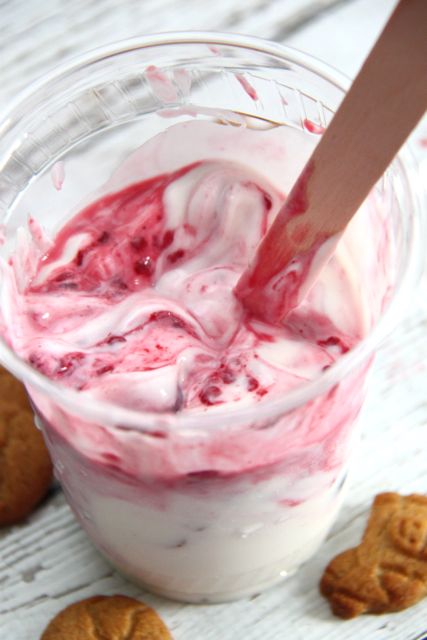 Then when you (or your children) are ready, they can pour the grahams over the yogurt and fruit and the mix it all up on the way to your summer destination spot. Or wait until you get there and eat the parfaits picnic-style!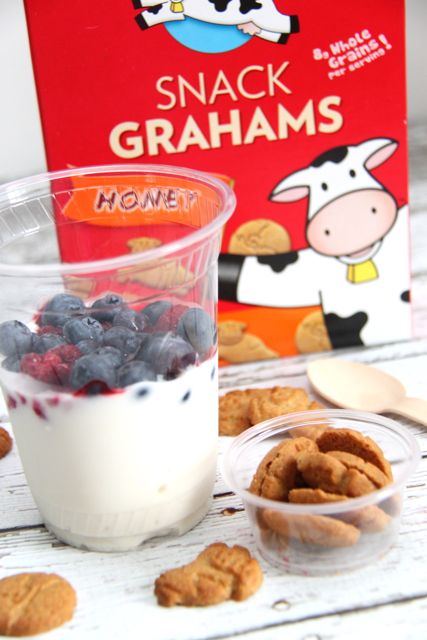 Be sure to follow Horizon via their social media platforms here:
Facebook // Pinterest // Twitter // Instagram
Thanks for stopping by today!
Love,
Maggie
This conversation is sponsored by Horizon. The opinions and text are all mine.