If you are looking for a delicious and easy to make holiday treat, these Oreo Cookie Balls are a must make! They are a winner every time!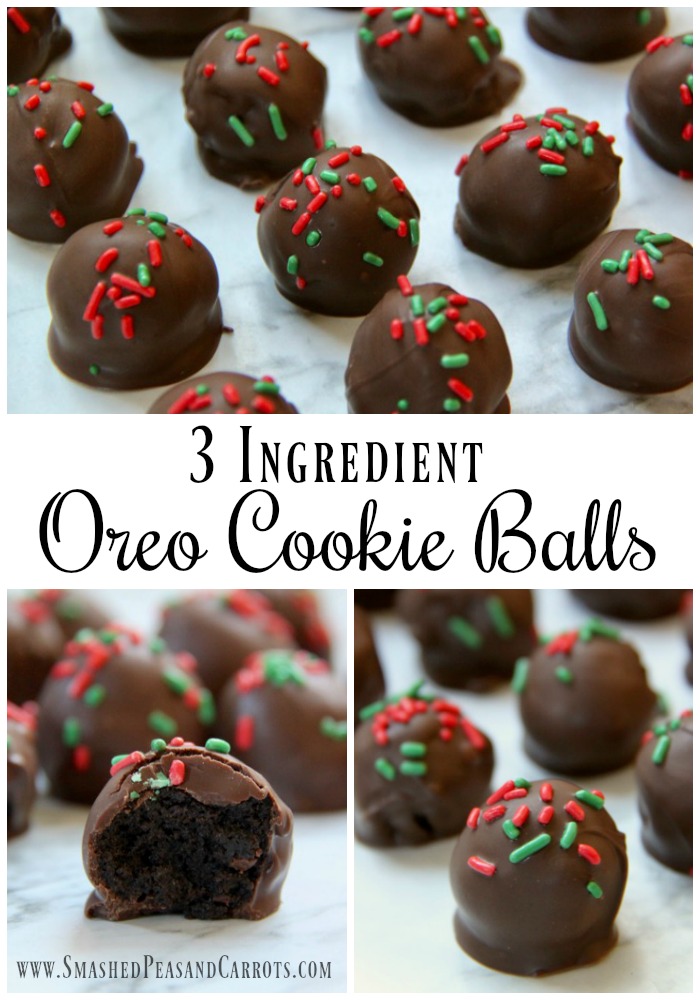 You guys!! I cannot believe I'm saying this, but I don't think I have ever shared this recipe with you!?! I looked all though my recipe archives and didn't see it anywhere….say whaaat?! Well, that's about to change starting today! Can I just tell you that these little gems just happen to be some of our all time favorite treats ever! We make them every year during our big weekend of Christmas Cookie Baking and pass them out on our cookie plates to all our friends and neighbors and they are always a huge hit. You cannot go wrong with anything that involves an Oreo Cookie, amiright?! (affiliate links included)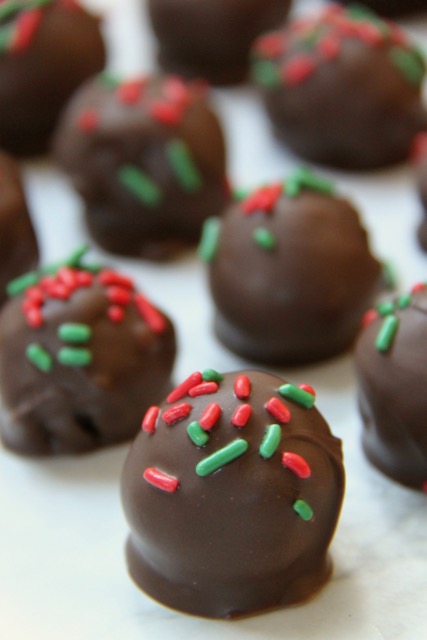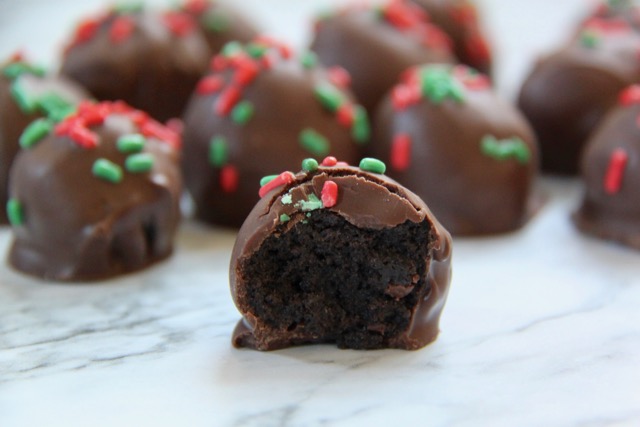 Oreo Cookie Balls
These sweet thangs go by so many different names by my family:
Oreo Balls
Oreo Cookie Balls
Oreo Truffles
Reindeer Poop
Just to name a few! And that last one always cracks me up! Honestly, it's because they are so dang awesome that they have so many beloved names in our house. We typically make these along with our absolute favorite sugar cookie recipe (and our favorite icing recipe too!) and a few other gems like our delish Eggnog Bread and our yummy Cornflake Wreaths every December (and maybe November if we are really feeling festive!) I have a whole long list of our favorite cookies and treats that we must make every holiday season that our family's little tradition of spending a weekend baking sometimes spills into two! Oh! And in case you are interested, I bought my kids these aprons for all our cookie making and baking during the holiday season. They are super cute and my kids loooove getting them out to wear to help!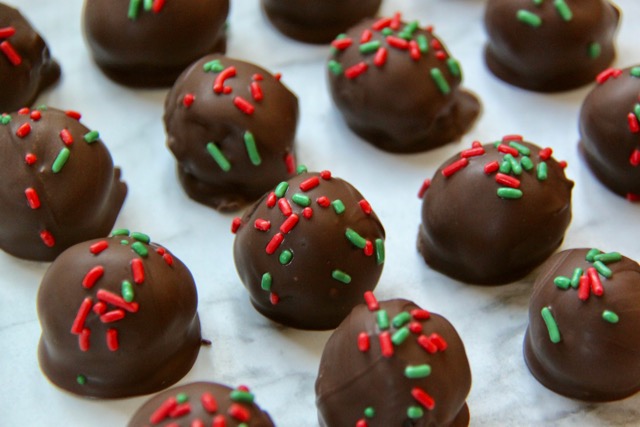 Here is our super easy, you-honestly-can't-mess-it-up, recipe for Oreo Cookie Balls! Enjoy!

Oreo Cookie Balls
Ingredients
1 package regular (not Double Stuf) Oreo Cookies
1 8 oz package cream cheese (you can even use the ⅓ less fat variety)
1 package chocolate almond bark (may also use chocolate chips!)
Instructions
In the bowl of a food processor, add all the Oreos minus two from the package.
Pulse until the Oreos are crushed well.
Add in the cream cheese and pulse until well combined.
Place mixture in the refrigerator for 30 minutes to chill.
In a microwave-safe bowl, place half the package of almond bark or chocolate chips.
Microwave on high for 1 minute, stir well. Microwave an additional 30 seconds if not completely melted.
Take out the chilled Oreo mixture and shape into 1 inch balls.
Using toothpicks or a fork, dip the balls into the melted almond bark, set on a piece of waxed paper and refrigerate until from...about 1 hour.
Enjoy!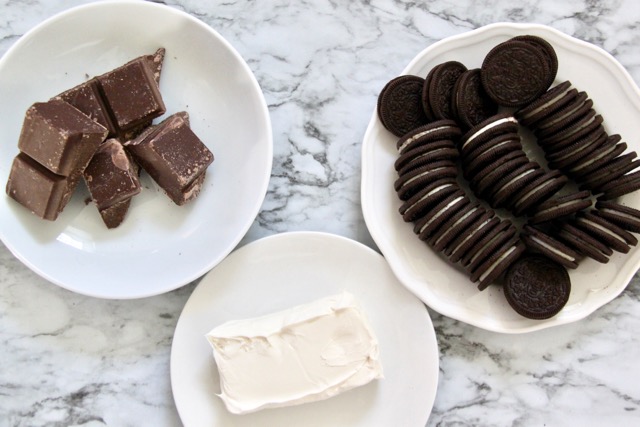 So so easy! I love recipes that only need 3 ingredients!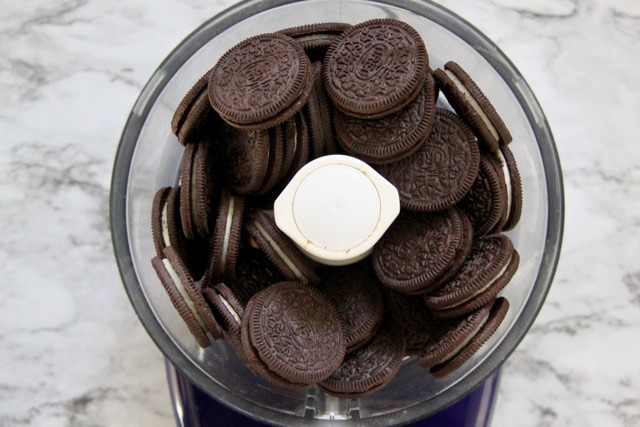 Just take some Oreos…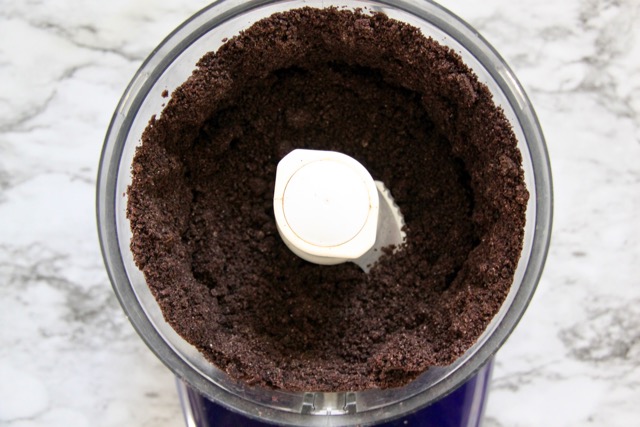 And pulse them in your food processor until the are just crumbs.
Then add a package of cream cheese…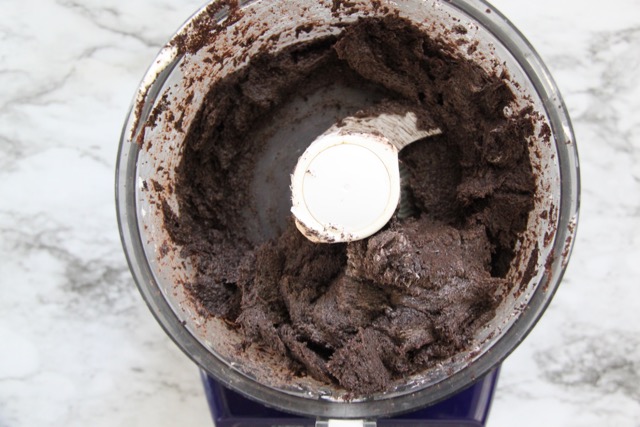 And pulse until well blended. Chill the mixture for about 30 minutes.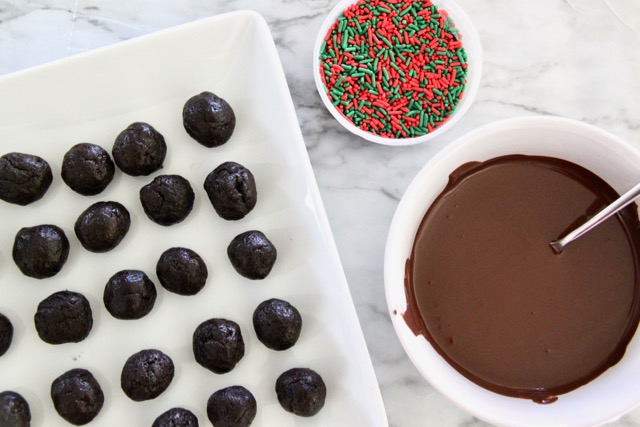 Then roll the mixture into 1-inch balls and dip into melted chocolate!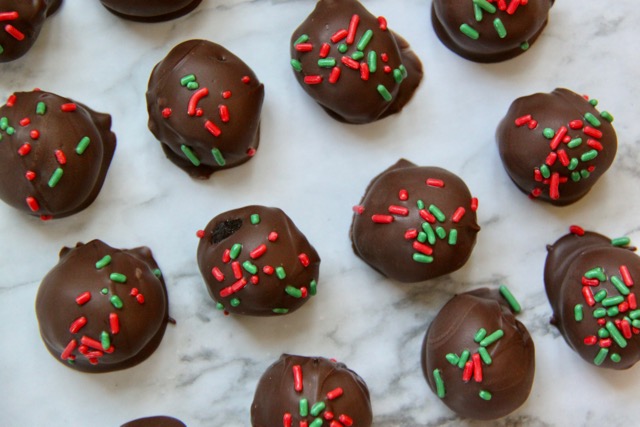 I always like to add a few red and green jimmies for some holiday fun!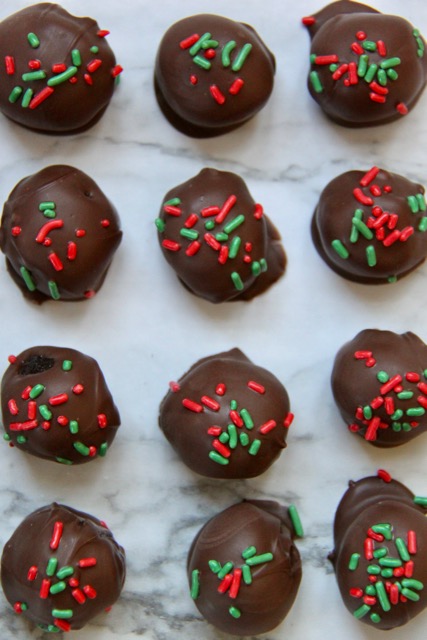 For more delicious and easy recipes and craft ideas please LIKE Smashed Peas and Carrots on Facebook or follow me on Instagram or Pinterest for more great ideas! And if you like this, you may enjoy these posts as well!
• Rudolph the Red Nosed Reindeer Family Movie Night
• Gingerbread House Party in a Box
Thanks for stopping by today!
Love,
Maggie
SaveSave