*This post is sponsored by Warner Bros. Pictures and all ideas are 100% my own.
Anyone can learn to make an Origami Ninja Throwing Star with this easy step-by-step tutorial!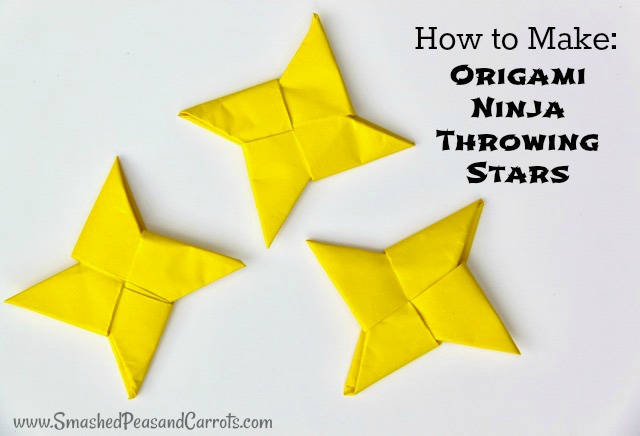 If you have a little ninja in your home like I do, then you know all about one of a ninja's favorite weapons…the Ninja Throwing Star! And since a real one is out of the question for most children, lol, an Origami Ninja Throwing Star is the next best thing! And with The LEGO NINJAGO Movie coming to theaters on September 22, I thought it would be fun to show you how to make one (or a few!) for your little NINJAGO fans! These would be great for a craft activity for a pre-movie party, don't you think?!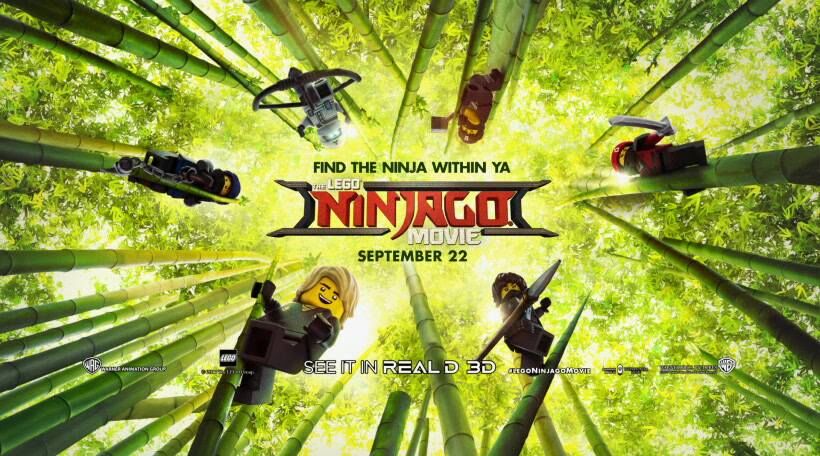 A new animated adventure in Warner Bros. Pictures' LEGO® franchise, "The LEGO NINJAGO Movie" stars Dave Franco, Justin Theroux, Fred Armisen, Abbi Jacobson, Olivia Munn, Kumail Nanjiani, Michael Peña, Zach Woods, and the legendary Jackie Chan.
In this big-screen NINJAGO adventure, the battle for NINJAGO City calls to action young Master Builder Lloyd, aka the Green Ninja, along with his friends, who are all secret ninja warriors. Led by Master Wu, as wise-cracking as he is wise, they must defeat evil warlord Garmadon, The Worst Guy Ever, who also happens to be Lloyd's dad. Pitting mech against mech and father against son, the epic showdown will test this fierce but undisciplined team of modern-day ninjas who must learn to check their egos and pull together to unleash their inner power of Spinjitzu.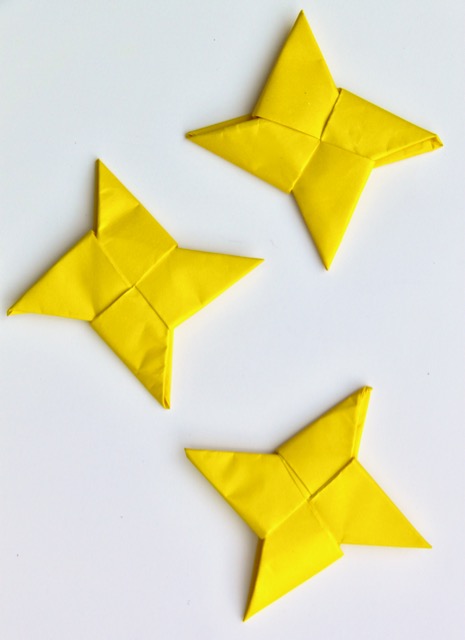 Origami Ninja Throwing Star
You can follow these easy step-by-step images below to make your very own Origami Ninja Throwing Star! Enjoy!
1. Start with two square pieces of origami paper, any size square will do! I use this 6 x6 inch origami paper to make a ninja thowing star about the size of my palm.
2. Fold the paper in half like a book and crease well.
3. Unfold each sheet and then fold each side in towards the center crease.This is called a cupboard fold.
4. Then fold each sheet in half along that center fold with the opening facing the left.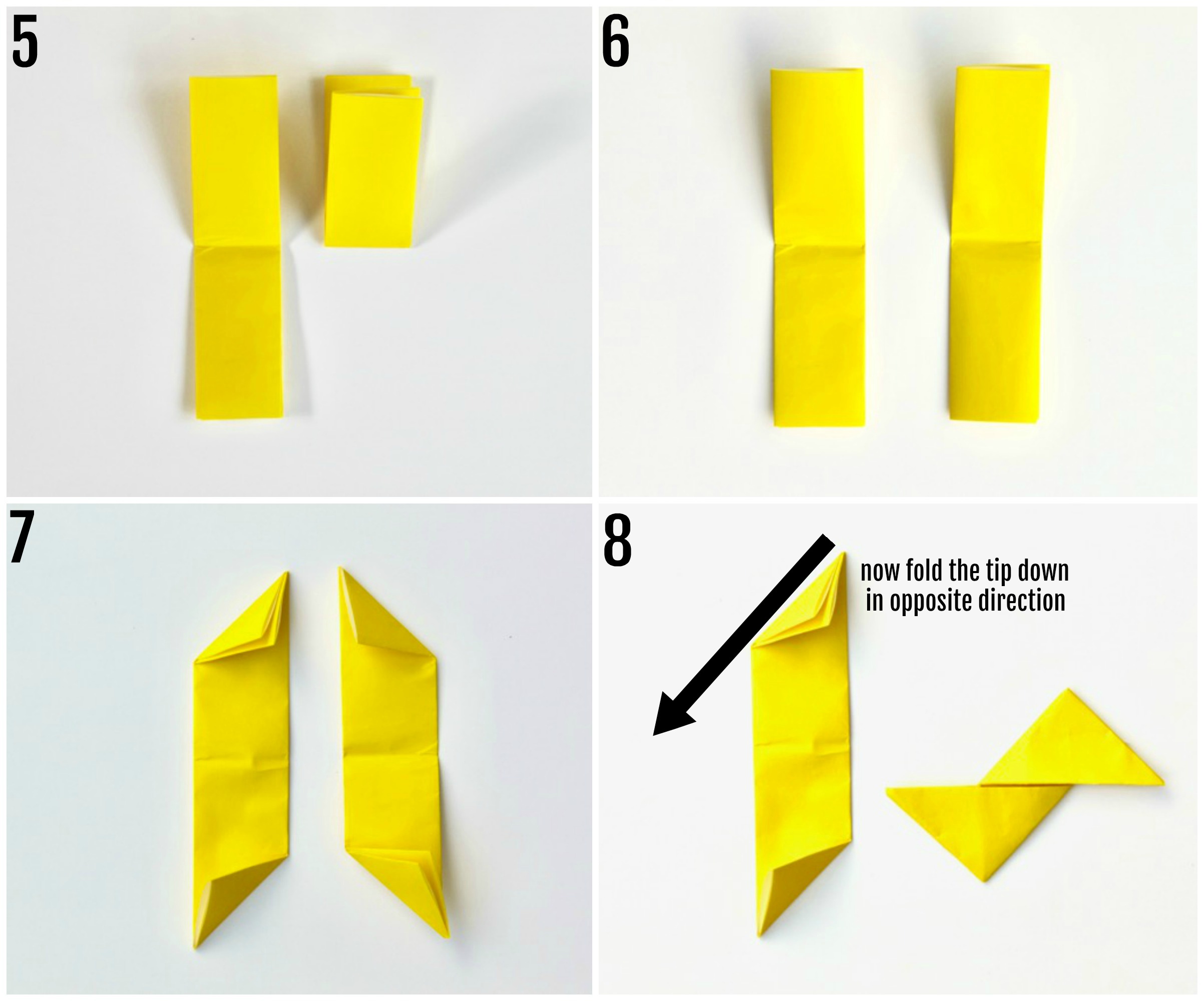 5. Then fold each paper in half along the horizontal axis and crease well.
6. Unfold each paper on the horizontal axis.
7. Next, fold each top corner in toward the opposite side to make a triangle. Both top corners should be folded inward. Then do the same for the bottom corners, making sure each corner is folded away from the center. The papers should be mirrors of each other.
8. This next part is tricky so pay attention to image #8! You will need to fold the top triangle you just made (on left paper in the image) to the opposite side, making the bottom of the triangle match the horizontal crease on the paper. Then do the same with the bottom triangle (folding in the opposite direction. You will end up with what looks like two triangles slightly askew. Do this to the other paper, making sure that you are folding in opposite directions!!!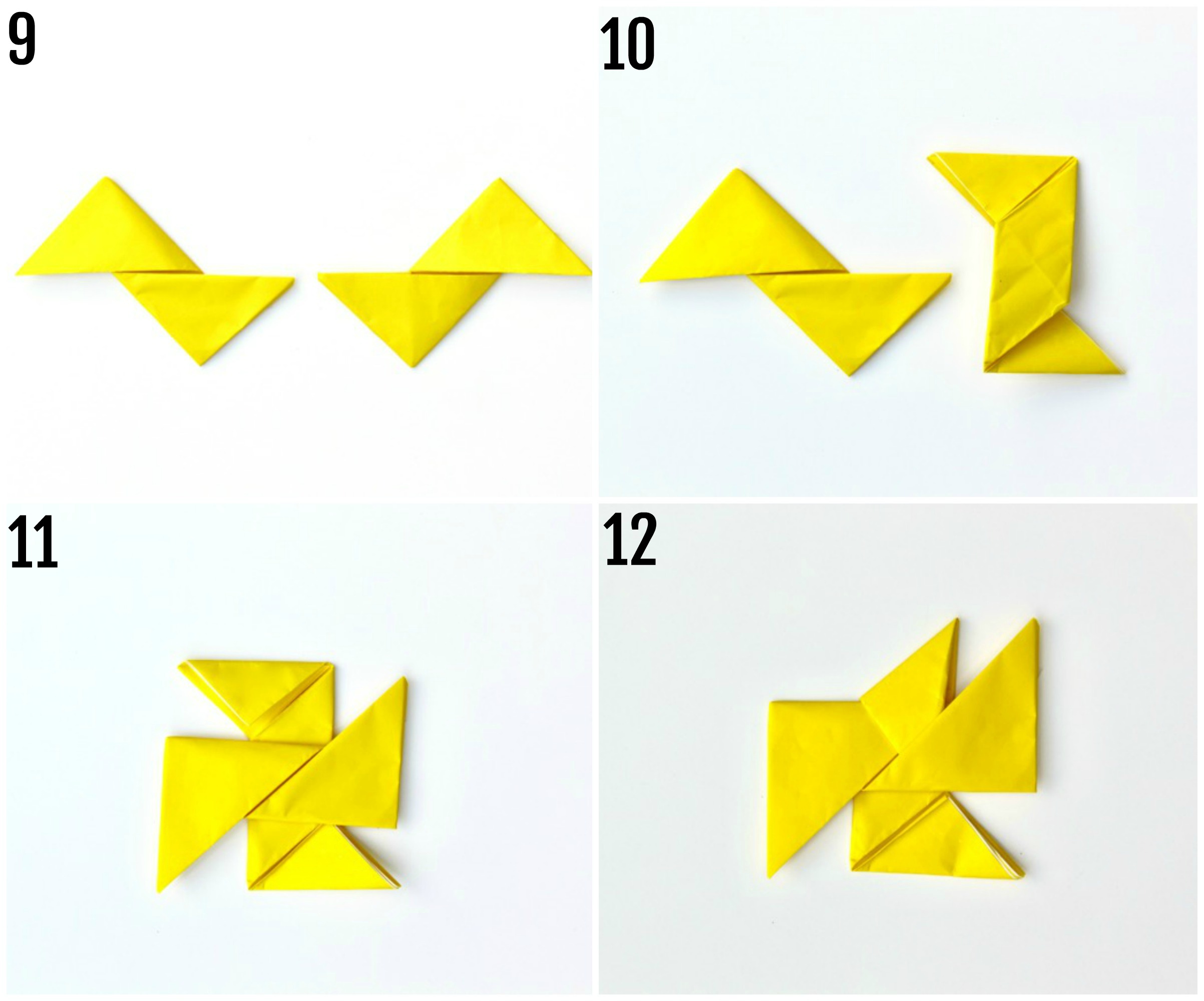 9. Now you should have two sets of mirror image triangles.
10. Flip the triangles on the right over and rotate it 90 degrees.
11. Rotate the triangles on the left so that the triangles point straight up and down. Now, center this paper over top the paper on the right.
12. This next part gets a little tricky again! You are going to fold the triangles on the bottom paper on the diagonal lines and tuck the tips under the triangles on the top paper. Do you see how I folded just the top triangle in image 12?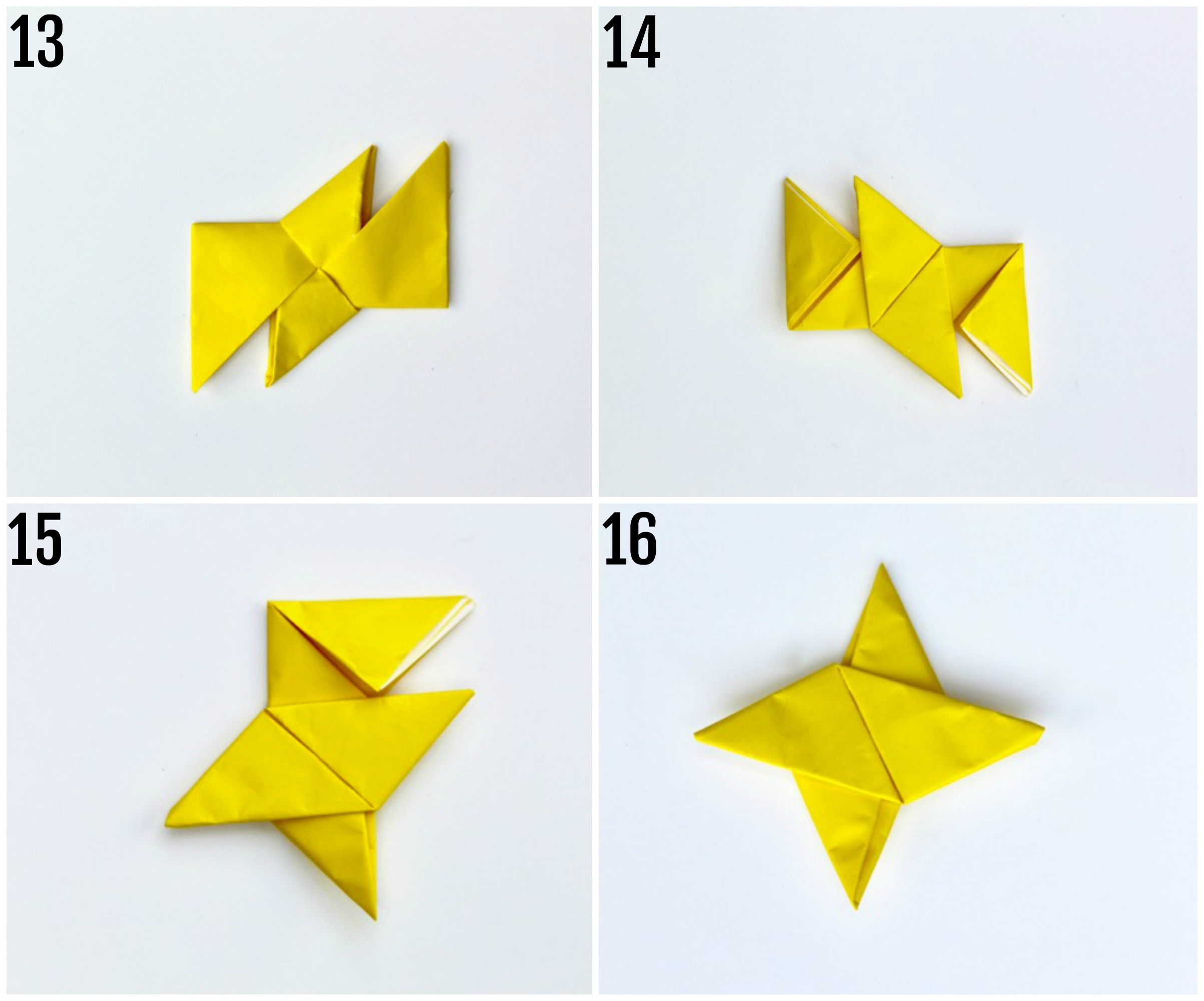 13. In this image I folded and tucked both triangle tips.
14. Now flip the papers over and you will see those diagonal lines again.
15. Fold the bottom triangle over the diagonal, crease, and tuck the tip under the triangle sitting on top.
16. Then do the same for the remaining triangle.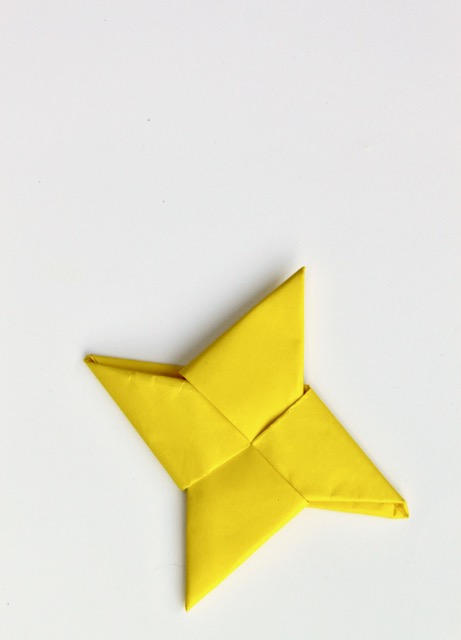 And there you have it! A perfectly throwable Origami Ninja Throwing Star to play with before seeing The LEGO NINJAGO Movie!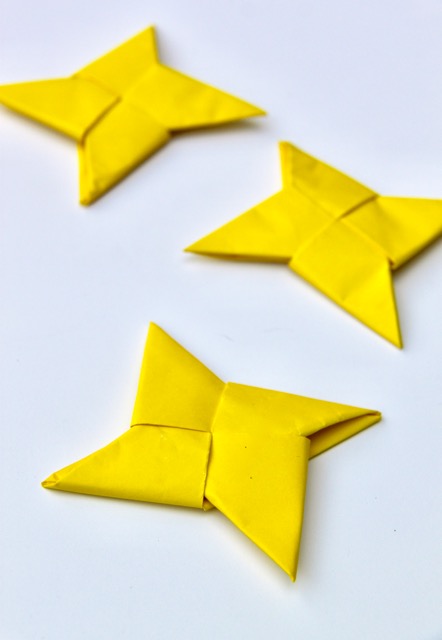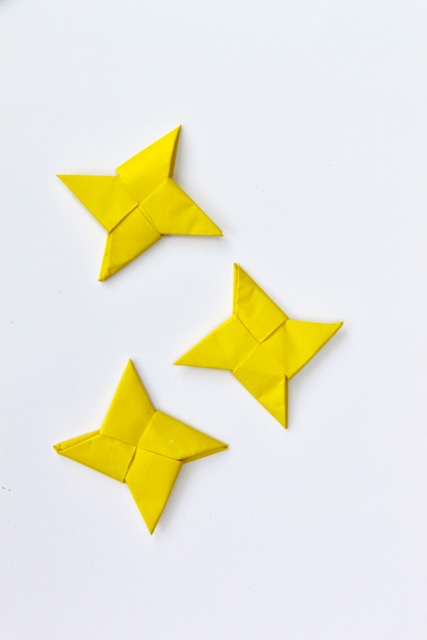 SaveSaveSaveSaveSaveSave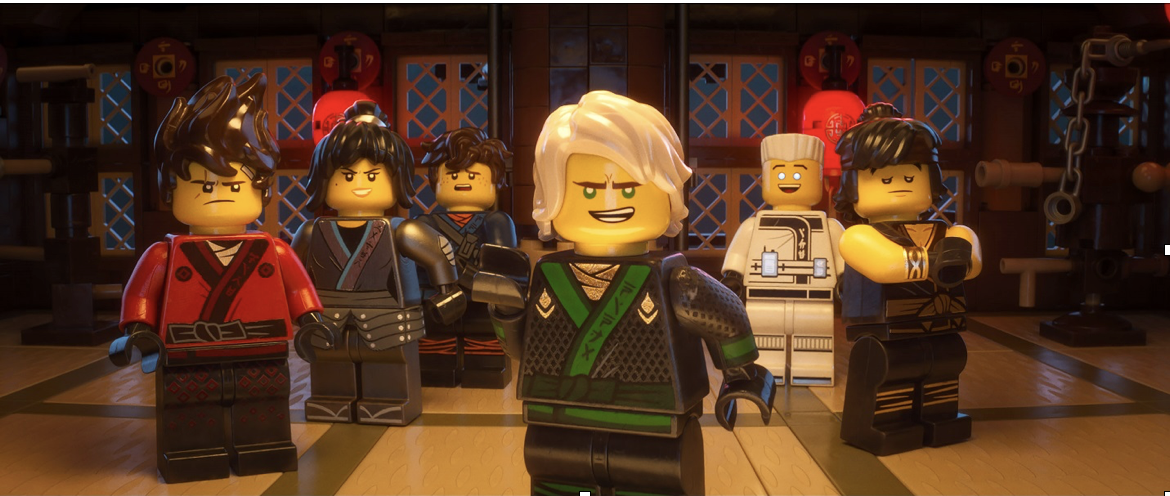 Here's a peak at the trailer:

Visit the Official Website
Like The LEGO NINJAGO Movie on Facebook
Follow on Twitter and Instagram
For more delicious and easy recipes and craft ideas please LIKE Smashed Peas and Carrots on Facebook or follow me on Instagram or Pinterest for more great ideas!
You can also find more great posts like this one here:
Thanks for stopping by today!
Love,
Maggie
SaveSaveSaveSave
SaveSave
SaveSave