Earlier this week my two littlest littles and I had a lunchtime read aloud party. This week's story was from the Paddington Treasury. I thought it would be the perfect book to dive into, we could read one story from the treasury each week and then in January I thought I could take them to see the new movie Paddington which hits theaters on January 16, 2015. The upcoming release is from the beloved novels by Michael Bond and it's produced by David Heyman (from the HARRY POTTER movies) and the cast includes Nicole Kidman. I have seen some previews already and it looks really cute!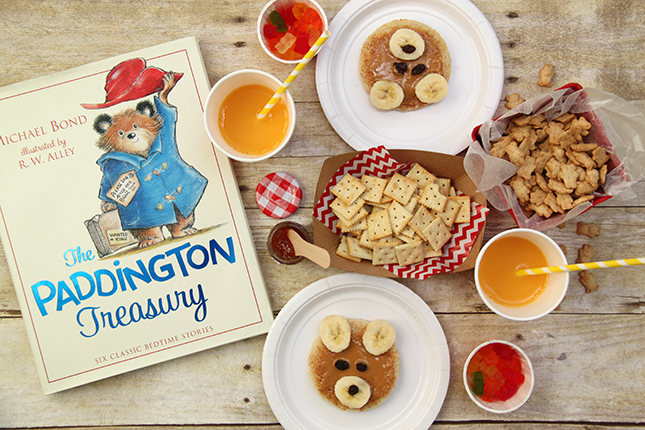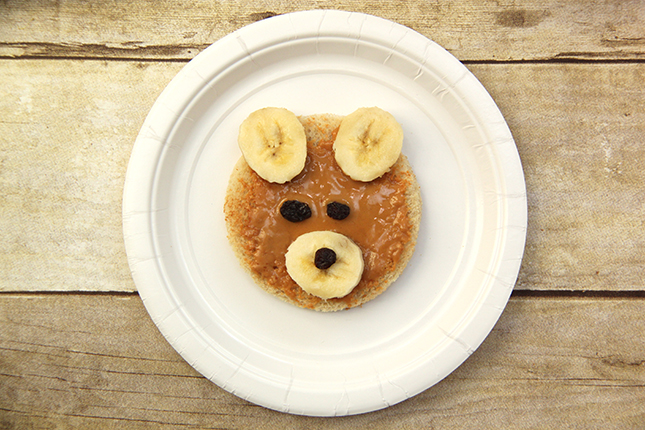 Since we did a lunch time read aloud I thought it would be fun to have Eloise and Oliver make little Paddington bear faces on pieces of toast to eat for lunch. They spread some peanut butter on top and then added banana slices for the ears and muzzle and raisins for the eyes and nose. I think they turned out so cute and were super easy for little hands to make which made it a really fun edible craft to do together!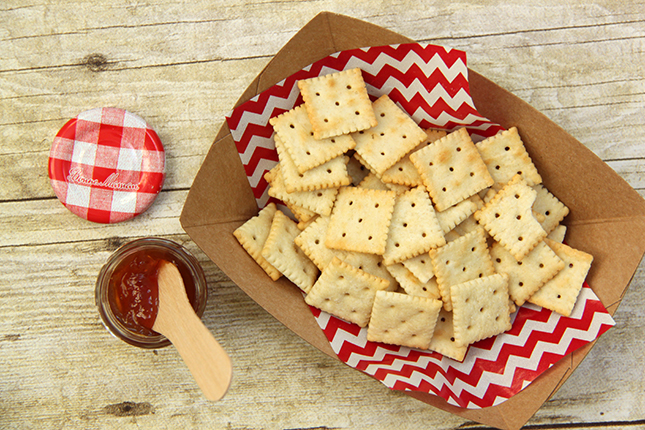 I also put a little pot of orange marmalade on the table with some crackers for them to eat since Paddington Bear loooooves his orange marmalade! The kids had cups of orange juice to drink too…to go with the orange marmalade theme!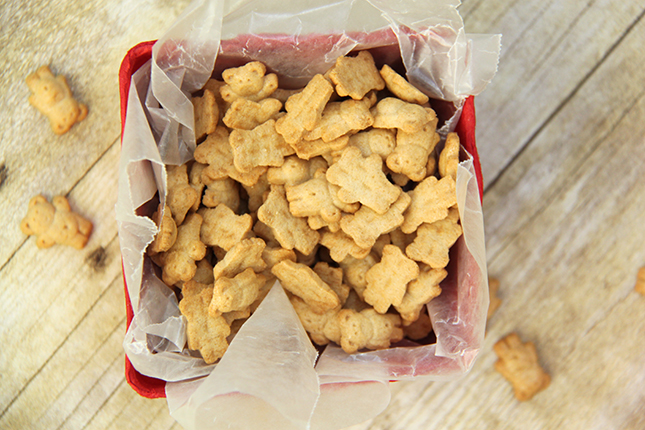 To go with our bear theme I placed some mini bear Teddy Grahams in a red basket (Paddington's colors are red, yellow, and blue!) for them to nibble on as I read. Man, why are teddy grahams so darn good?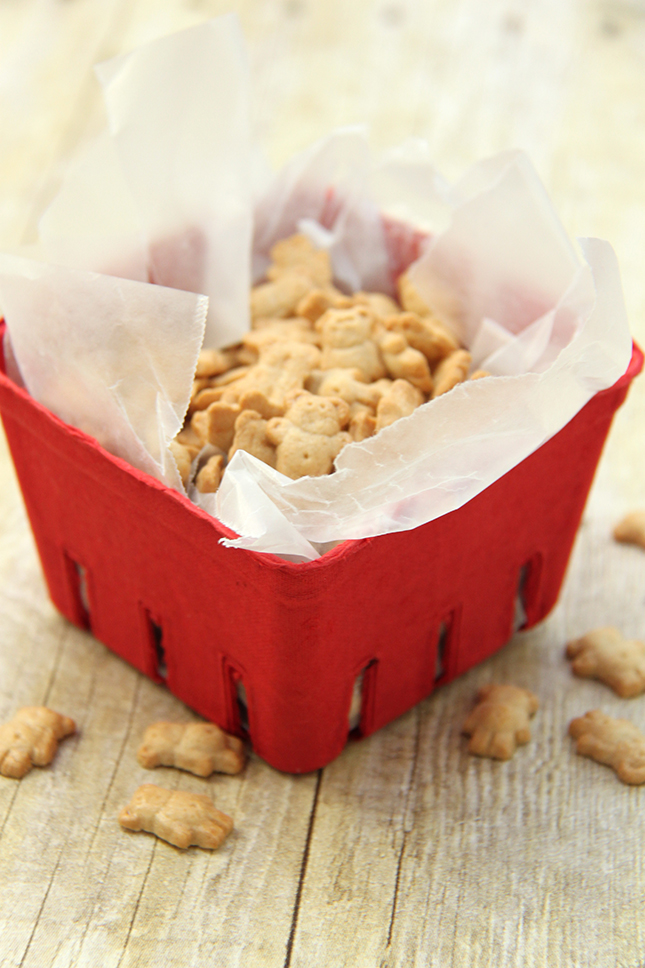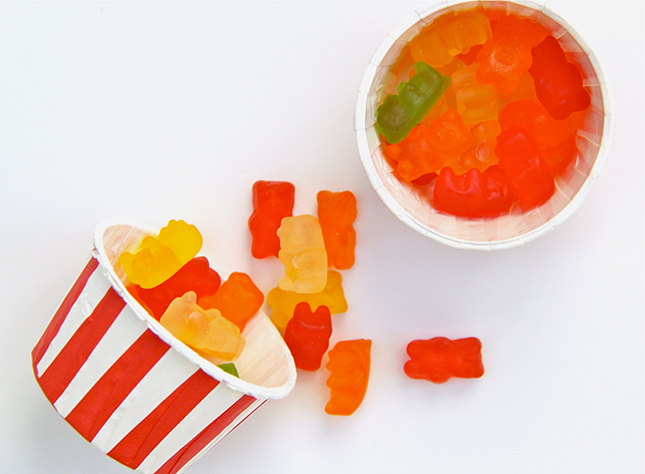 And as a special little treat I had teeny red cups filled with what else but GUMMY BEARS!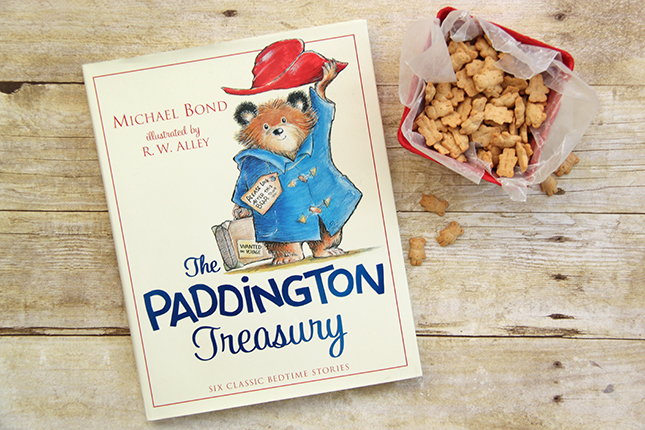 I also printed off a few Paddington coloring pages from the film's official website for them to do as an activity after we read our story.
You can print yours here: Paddington Bear Coloring Sheet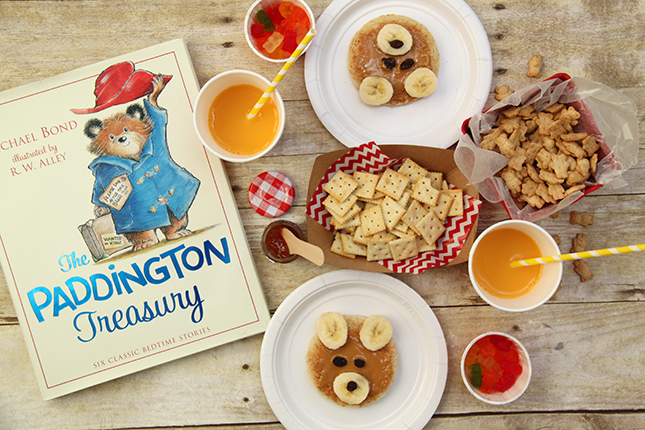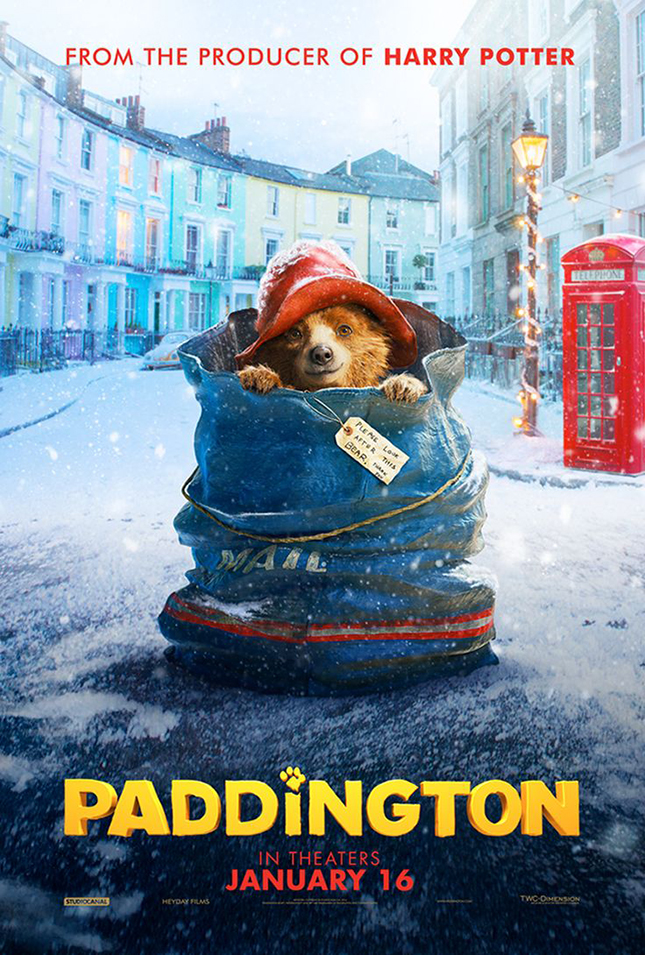 You can see the official trailer for Paddington here. And just a little synopsis of the movie in case you are wondering…
From the beloved novels by Michael Bond and producer David Heyman (HARRY POTTER), PADDINGTON tells the story of the comic misadventures of a young Peruvian bear (voiced by Ben Whishaw) who travels to the city in search of a home. Finding himself lost and alone, he begins to realize that city life is not all he had imagined – until he meets the kindly Brown family who read the label around his neck that says "Please look after this bear. Thank you." and offer him a temporary haven. It looks as though his luck has changed until this rarest of bears catches the eye of a museum taxidermist.
Starring Hugh Bonneville, Sally Hawkins, Julie Walters, Jim Broadbent, Peter Capaldi, and Nicole Kidman.
Like Paddington on Facebook
Follow on Twitter, Instagram, and Pinterest
#PaddingtonMovie
*This post was sponsored by The Weinstein Company.
Thanks for stopping by today!
Love,
Maggie