These Pecan Pie Bars are easy to make and delicious! The classic sweet and sticky pecan filling is even better in bar form with an easy to make crust.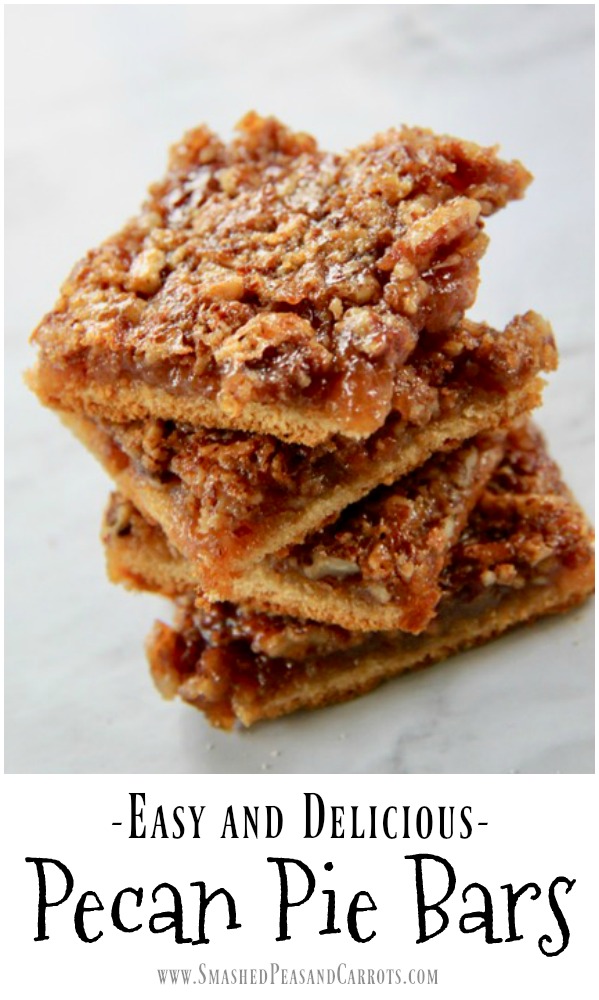 If you are looking for some fun recipes to make this weekend (or over your winter break if you get one) may I highly suggest this one! I love me some pecan pie and these bars taste just like it except…they are bars! Which makes me extra happy because that means no fiddling with making pie crust. These bars can literally be put together in less than 10 minutes which means you get to eat that ooey gooey pecan pie filling that much faster! (affiliate links present)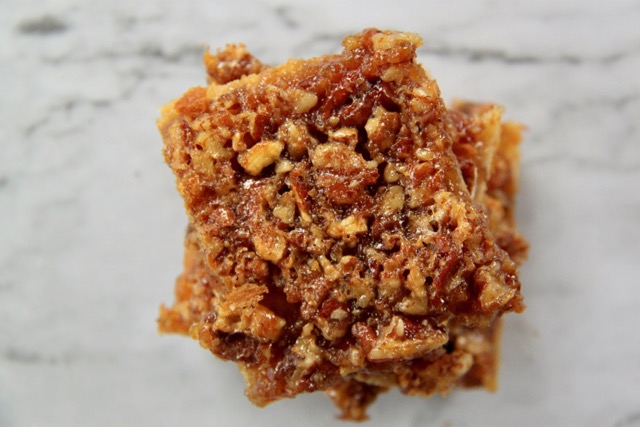 Pecan Pie is one of my absolute favorite pies out there. I love the sticky sweet filling and the crunch of the pecans. But I don't always love making it because who really wants to make pie crust…sometimes I just don't have the time or energy, ya feel me?! 🙂 Well, these bars are the perfect solution for those of us who just don't want to make an entire pie or who just don't have time. The crust to these bars is made with crescent rolls…seriously! When you flatten out the rolls and press the seams together they make the perfect base!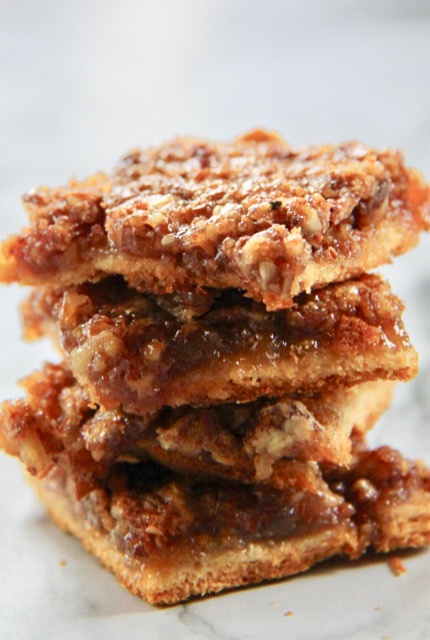 These bars make a fun addition to your holiday baking too, just slice into small squares and add a few bars to all those cookie plates you are making. Your friends and neighbors will love you!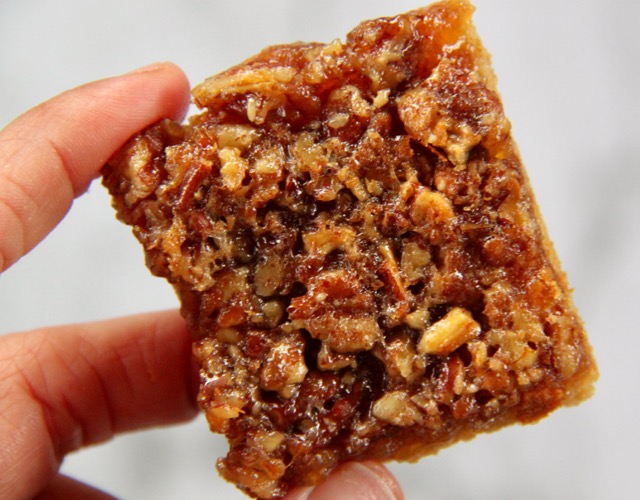 Pecan Pie Bars
Pecan Pie Bars
Instructions
Separate the crescent rolls into two large rectangles and press the rectangles (side by side) into the bottom and partially up the side of a greased 9x13" pan.
Press the seams together to seal the dough.
Bake for 5 minutes at 375 degrees.
In a medium-sized bowl, mix the remaining ingredients together.
Pour over crust.
Bake for an additional 18-20 minutes or until the crust is golden brown.
Let cool and then cut into bars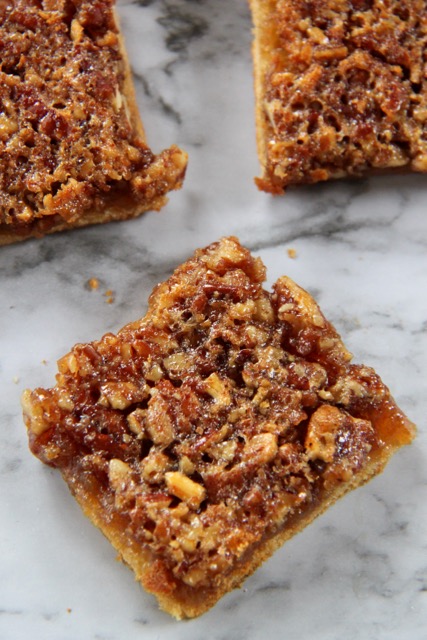 Honestly, these bars could to be easier to make! Just grab a tube of crescent rolls and separate the roll into two rectangles. Press them into a greased 9×13″ pan, making sure to press the dough partially up the sides of the pan. Bake the crust for 5 minutes at 375 degrees.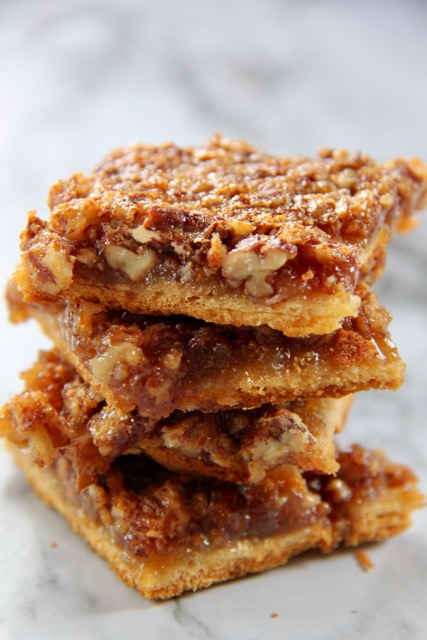 Then mix up all the remaining ingredients in a medium-sized bowl and pour over top of the crust. Bake at 375 degrees for 18-20 minutes or until the crust is golden brown. Let cool, and cut into bars…easy peasy!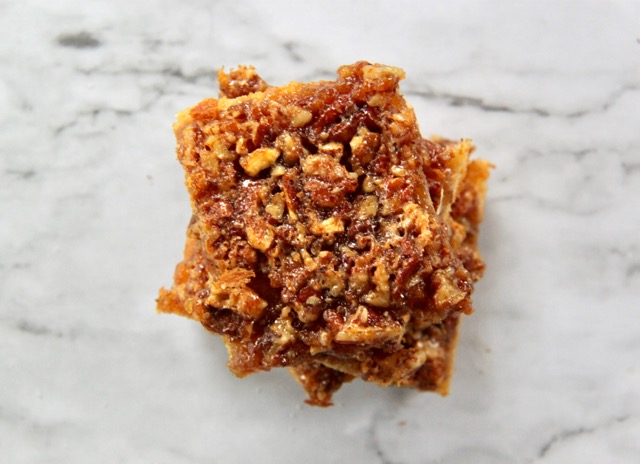 For more delicious and easy recipes and craft ideas please LIKE Smashed Peas and Carrots on Facebook or follow me on Instagram or Pinterest for more great ideas! And if you like this, you may enjoy these posts as well!
• 3 Ingredient Cookie Butter Cookies
•Melting Snowman Sugar Cookies
Thanks for stopping by today!
Love,
Maggie
SaveSave