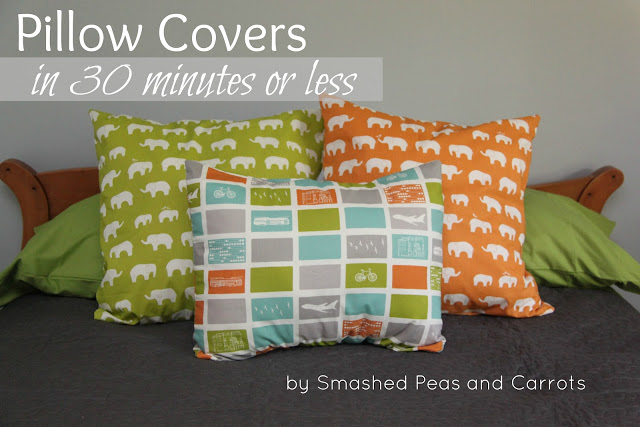 Yes, you read that right!  Today I'm going to show you my tried and true method for making your very own pillow covers in 30 minutes or less.  This is a great little tip to have on hand for when you want to redecorate your home on the cheap and just re-cover the decorative pillows you already own.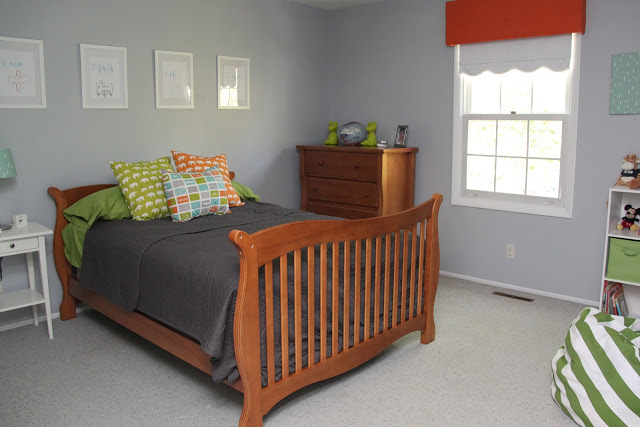 You may remember that I made a few decorative pillows for Noah's new bedroom (
in this post here
) so that his bed coordinated nicely with the rest of his room.  I think the fabric is so fun and the greens, oranges, and blues add the perfect touch of color.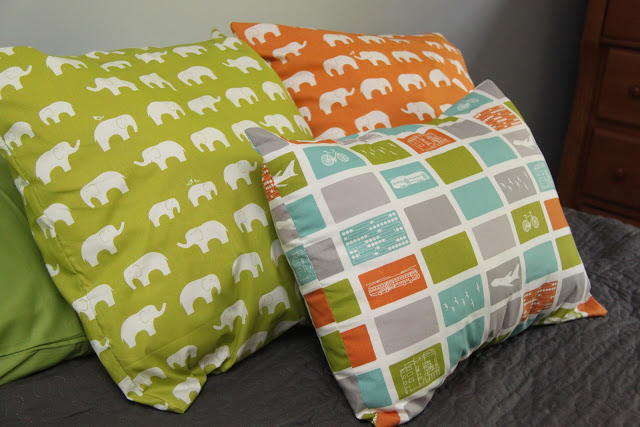 I think I spent about 15 minutes making each pillow cover.  They really are easy!  If you are new to sewing, these may take you a bit longer which is why I say '30 minutes or less'…and that includes cutting the fabric and pressing with an iron too, woot!  Okay, so let's get started…
Pillow Covers in 30 Minutes or Less
About 1/2-1 yard of fabric depending on the size of your pillow form
rotary cutter and mat
pins
scissors
chopstick
iron and ironing board
thread and sewing machine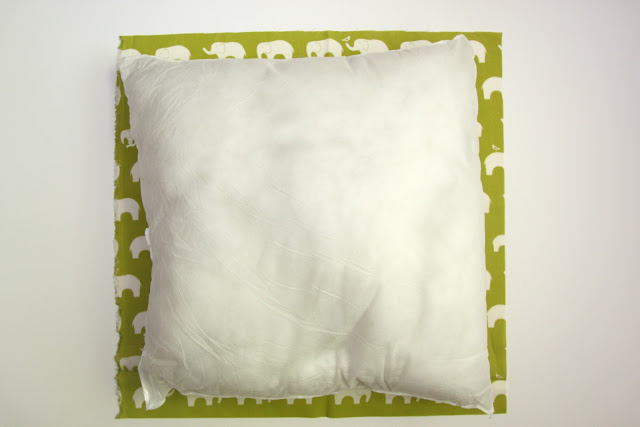 There are seriously only a few steps to making these, so you could whip up a bunch really quickly.  The first thing you are going to do is cut one piece of fabric .5 inch bigger than your pillow form for your seam allowance.  My pillow here was 20″ x 20″ so I cut this piece of fabric to be 20.5″ x 20.5″.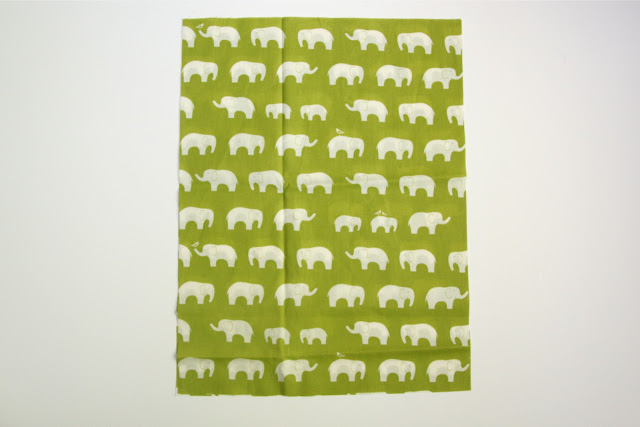 Then you are going to cut two more pieces of fabric for the backside of your pillow cover.  For these two pieces you are going to use a little math equation.  Don't be scared!  It's an easy one and it will help you figure out the sizing of these two pieces of fabric for any size pillow!
You are going to take half the width measurement and then add 2 for the hem + 4 inches for the overlap of the slip cover.  So the equation should look like this:
(half the width)+2(for the hem)+4(for the overlap)=X
In my case the equations looked like this:
10+2+4=16
So I cut my two backside pieces of fabric to the measurements of 16 x20.5*
*remember the length measurement will stay the same so in my case, the length (20 inches) + .5 for the seam allowance we added earlier!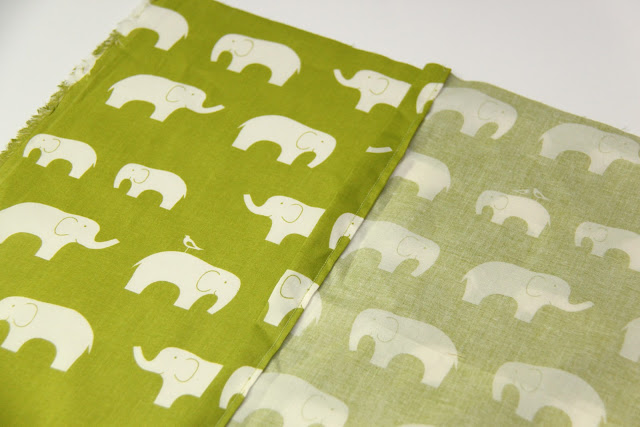 Once you have the two back pieces cut you can go ahead and hem only TWO of the long edges.  I like a nice wide hem in my pillow covers as I think it makes the backside a bit smoother and softer to lay on.  Make sure you iron your hem before you sew it to give it a more professional look too!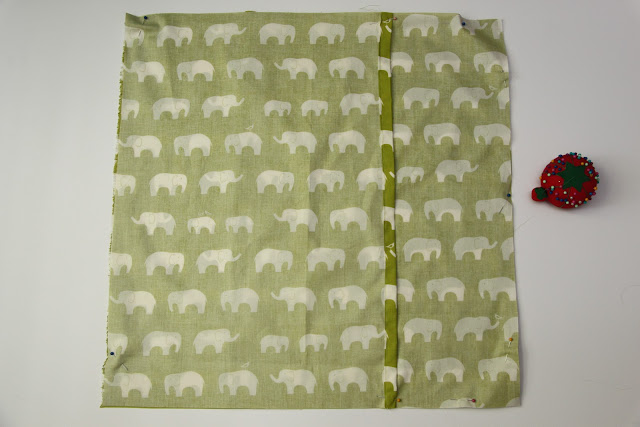 Now we layer!  Place the front side of your pillow cover right side up an then place one of the back pieces on top but right side down and with the hem facing the center.  Then place the other piece overlapping it with the hem facing the center as well.  Pin all the way around the pillow cover and then sew using a 1/4 inch seam allowance.
When you are done sewing you are going to carefully clip each corner making sure you don't cut into your seam!  This will help give you nice pointy corners in your pillow cover 🙂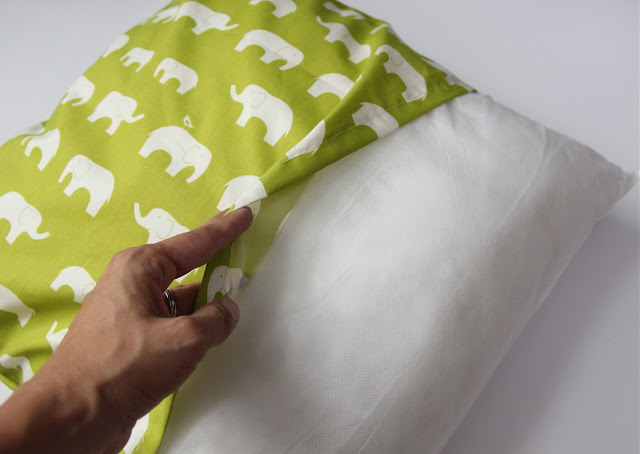 Then flip the pillow cover right side out (you may want to use a chopstick to push out the corners) and stuff your pillow form inside!  Easy peasy I tell you!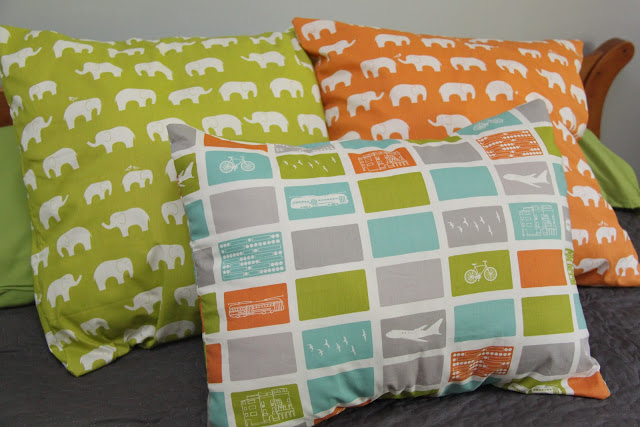 You can now make one…or ten…in no time flat!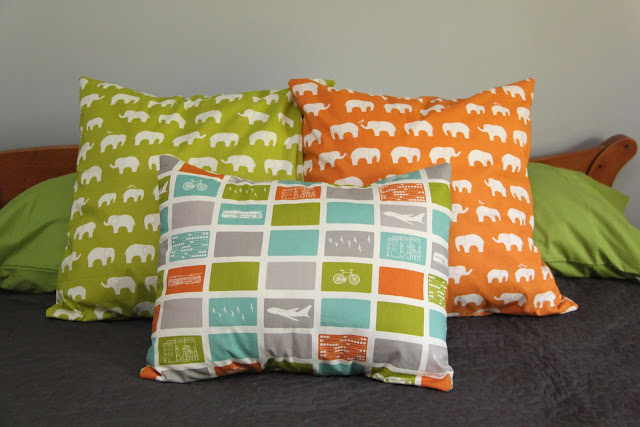 I hope you enjoy you newly prettified pillows!!
Thanks for stopping by!
XOXO,