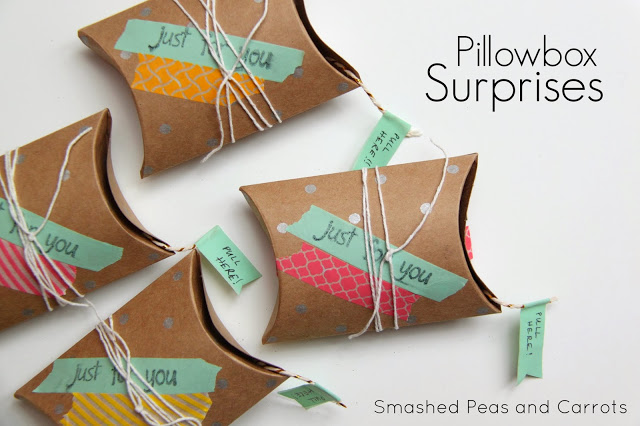 Here is a fun idea we did as part of our daily 
Thankful November
this month (
see more about that here
!) These
Pillowbox Surprises
are super easy to put together and are really fun for your recipients to open.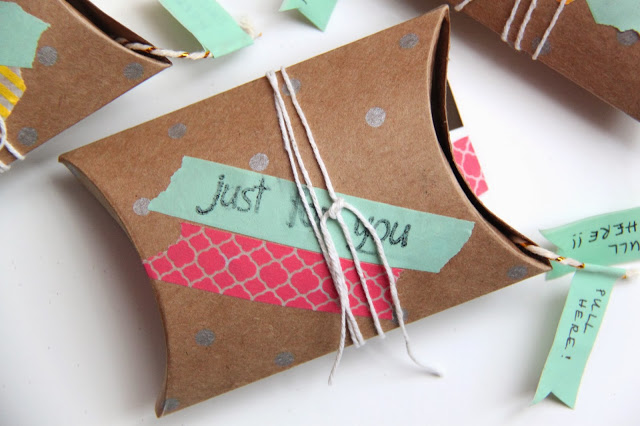 I was at Target, of all places ;-), one day and found these cute little pillow boxes for $1 on an end cap. They came 3 to a pack so, naturally, I bought a few packs of them! 
They are perfect for dressing up with colorful washi tape and twine.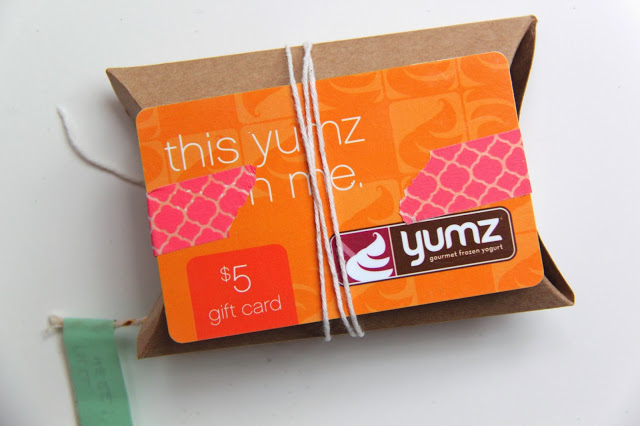 The only unfortunate thing about them is that they are just a touch too small for a gift card. Darn it. So plan B was that I ended up taping gift cards to the backside and then wrapping them in twine so they were nice and secure.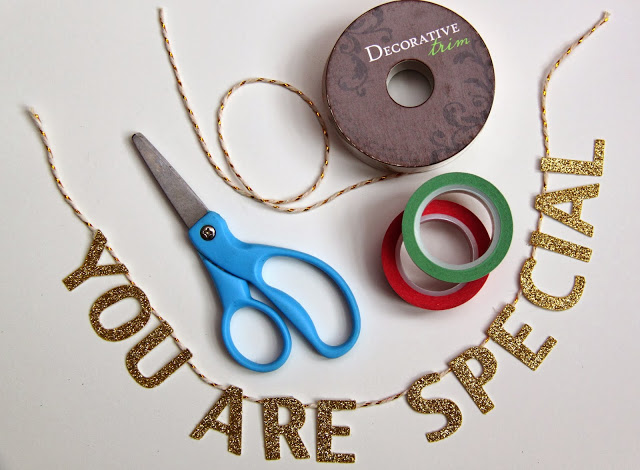 You could put all sorts of goodies inside but we thought what would be the most fun was to put in a little glittered banner that said, "You Are Special" cause it's nice to hear that you are, isn't it? 🙂
I made the banner with my Silhouette using pretty gold glittered scrapbook paper and then hot glued it to some gold twine.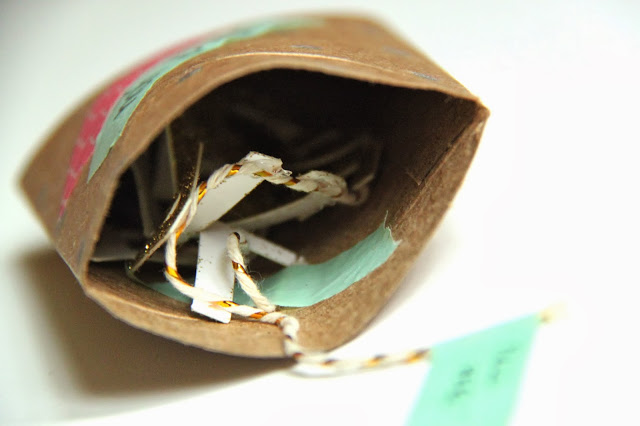 Then I taped the end of the twine with the beginning of the message near the flap of the box and tucked the rest of the message inside nice and gently.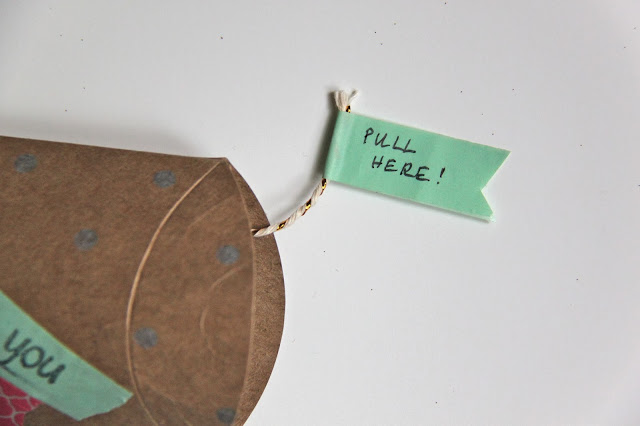 I made a little flag out of washi tape, wrote PULL HERE on it, and taped it to the other end of the twine which we let ever-so-slightly stick out of the end of the box once it was folded closed.
And then, when our recipients opened up their pillow boxes…..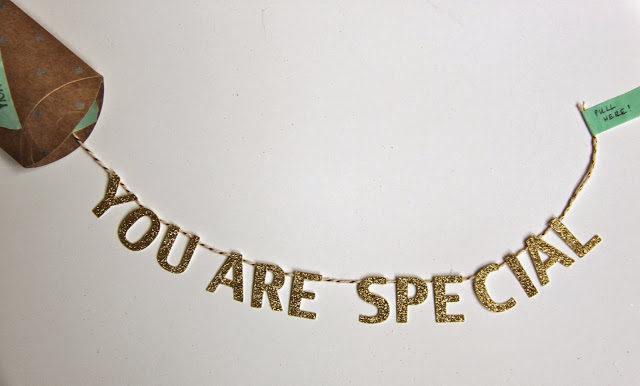 A little message appears 🙂
Just a little something for some special people to make their day a little brighter!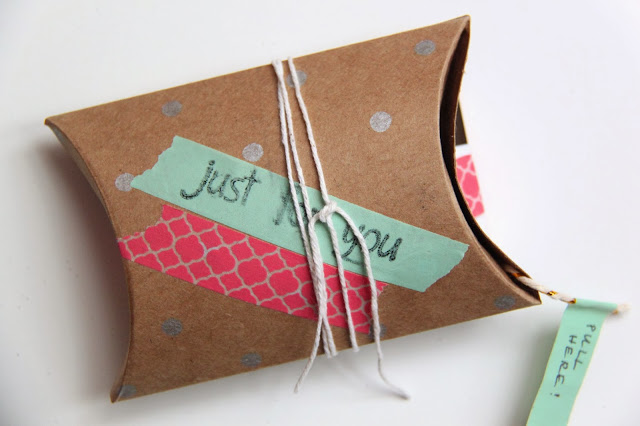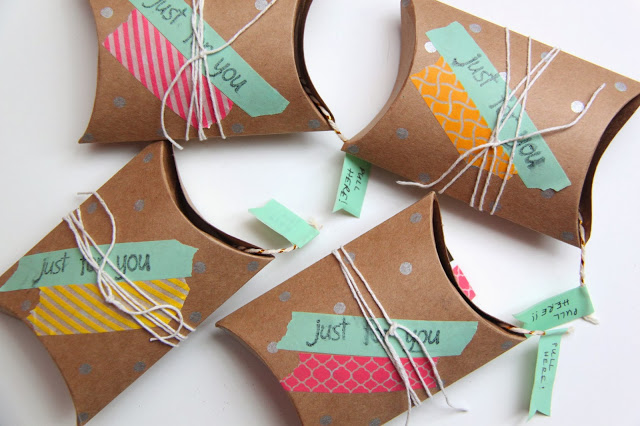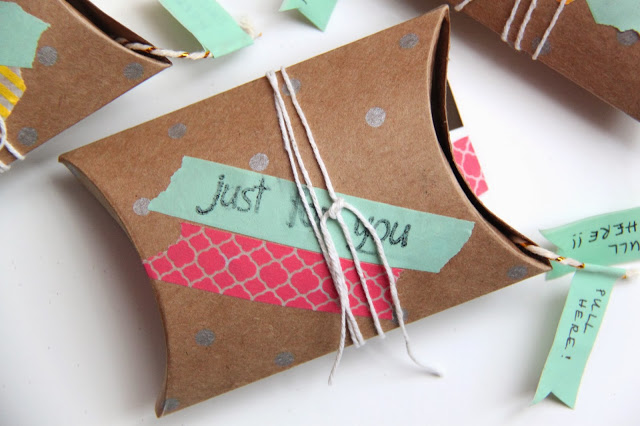 I'll share more of our Thankful November ideas next week! Happy weekend to you all!
Thanks for stopping by today!
XOXO,