I know it's only the middle of January, but in our house we cannot help but have hearts on the brain. We love Valentine's day around here and with that comes Valentine's crafting!!! My girls wanted to make some fun heart-themed decorations for their room so we came up with this fun idea, Pipe Cleaner Valentine's Garland! It is seriously so easy to make, even little hands can do make it with ease. And in no time flat your home will be full of sweet happy hearts, hooray!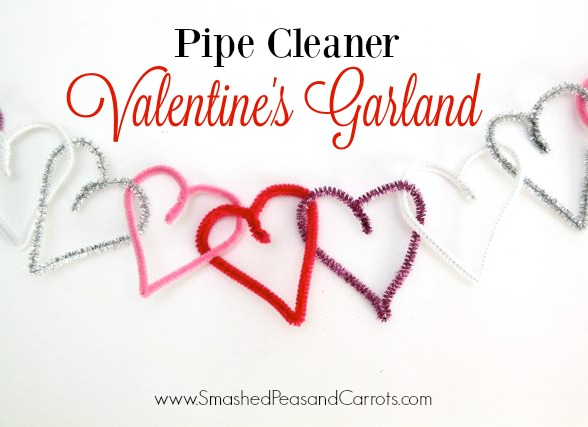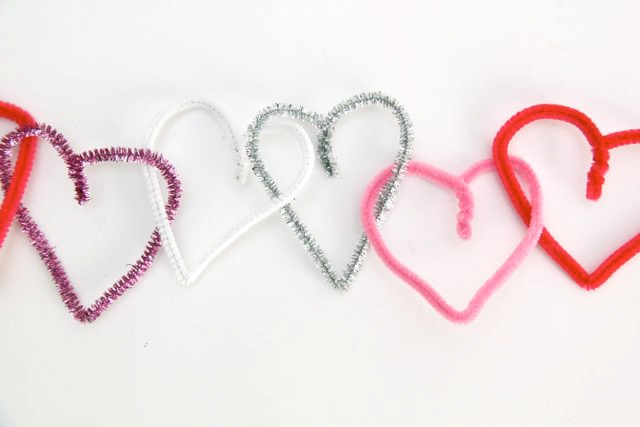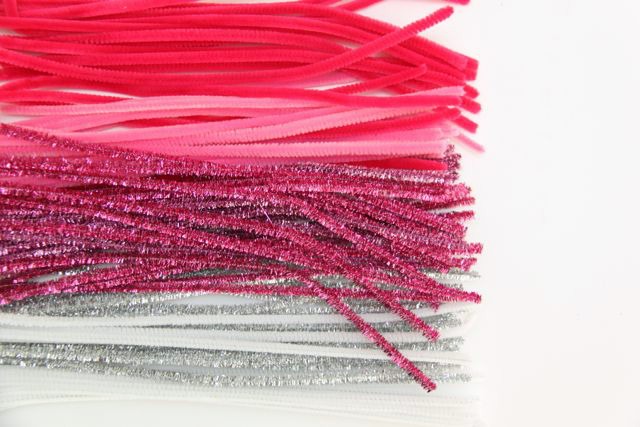 To make this Pipe Cleaner Valentine's Garland you will need only one thing…you guessed it…Pipe Cleaners!!! I found this nice Valentine themed package of them at Hobby Lobby but you usually can find them anywhere this time of year…Target Dollar Spot, Michaels, Jo-Anns, etc! A small package will make quite a length of garland so depending on how big of a package you buy you could make quite a few.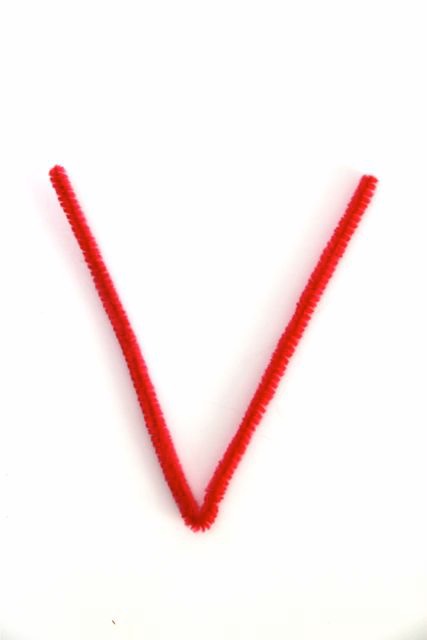 To make a heart, you will take one of your pipe cleaners and fold it in half down the middle so that it looks like a "V".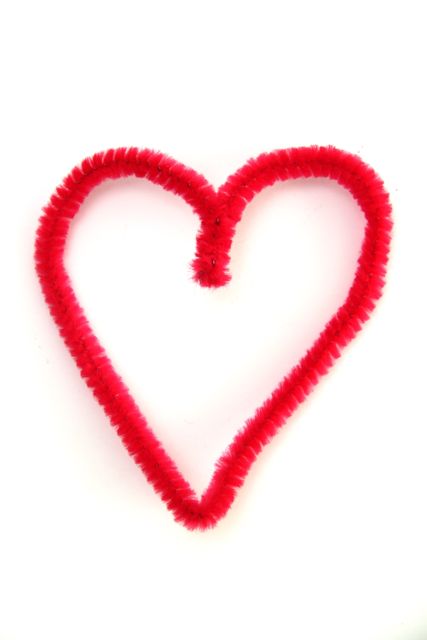 Next, fold both ends inwards and twist together making sure the pointy ends are tucked in. Then just adjust the bumps at the top of the heart so they are nice and rounded…boom! You got yourself a heart!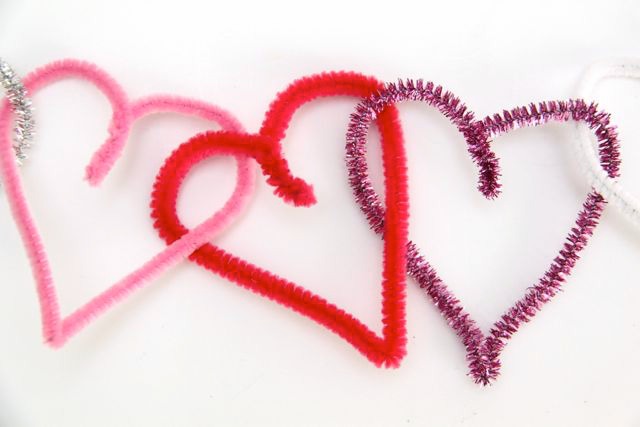 To make a garland of hearts, you will take your next pipe cleaner folded into a "V" and slide one side into the first heart you made. Making sure it wraps around the first heart before twisting it into a heart.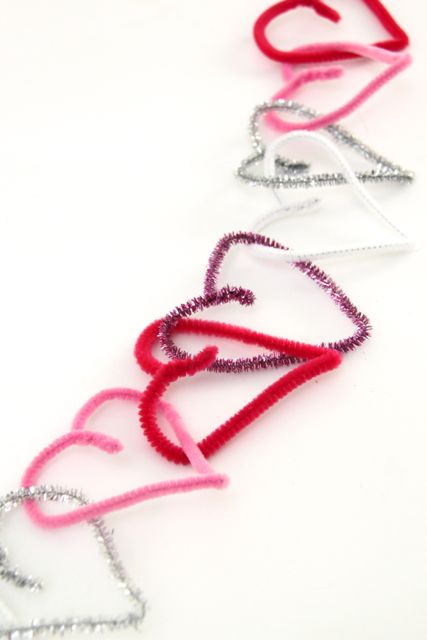 Then you just keep going and going until you have the length of garland that works best for you space. We hung these on my daughter's bunk beds. They are so pretty that I think I will have them make me a few for our entryway and kitchen too!
Happy Making and thanks for stopping by today!
Love,
Maggie