This past weekend I decided that the kids and I would not only have snack time but play time too!  I always love a two-for-the-price-of-one kinda deal.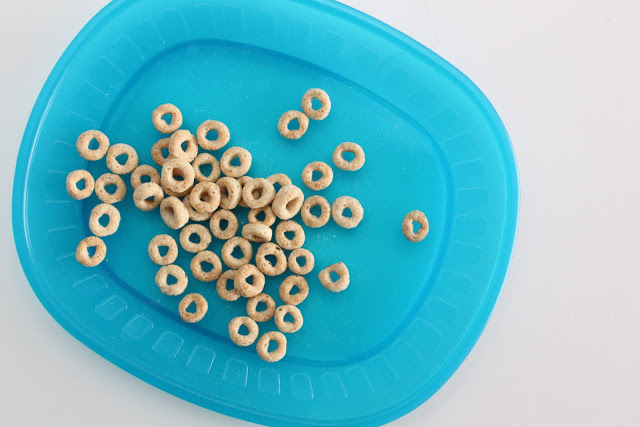 We got out a big box of Cheerios and played and ate, played and ate, and played some more…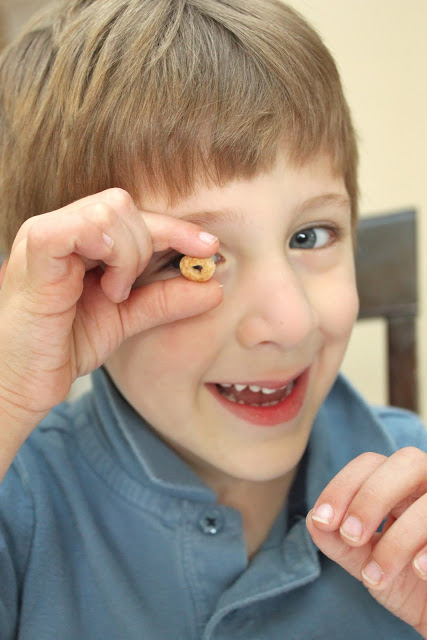 'Peek-a-boo, I see you!'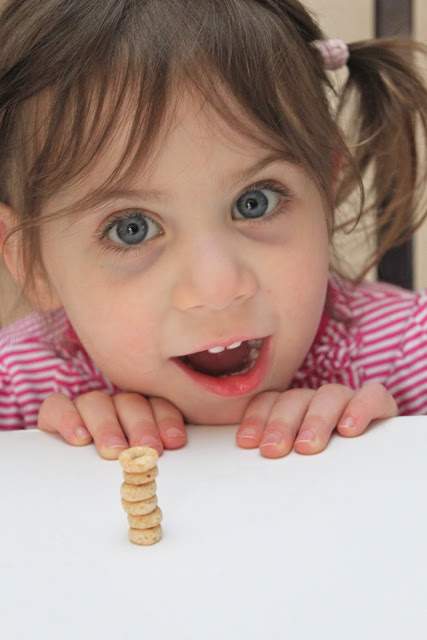 'Look how high I stacked them mom!'
I was thinking back to when I was a kid and my momma did this with me and my siblings.  Every so often it is just fun to play with your food, don't you think?  I know we always enjoyed doing so and I'm sure my momma relished in the fact that playing with cereal was a much easier clean-up than pudding or sticky marshmallows and not to mention that there is no sugar high at the end of it either!  It was high time I let my little ones play with their food and that is just what they did this weekend.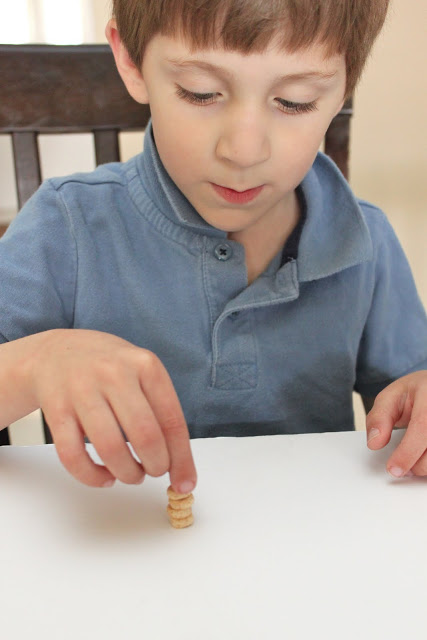 Noah oh-so-carefully stacked his Cheerios to a record-breaking 7 O's high…good job little guy!  
I think we may have a future Architect?  Engineer?  Cheerios stacker?  on our hands.  😉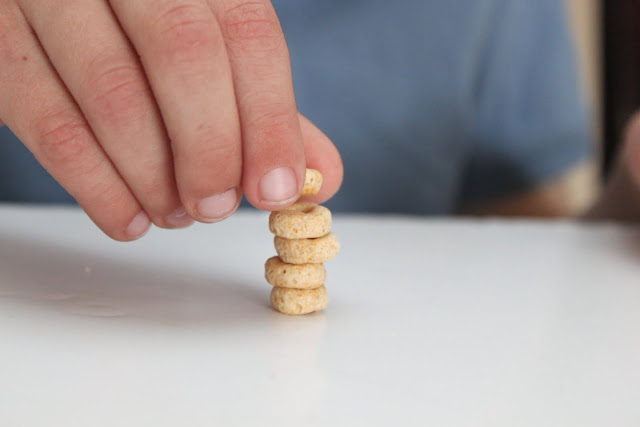 Be careful, hold your breath….they just might fall.  
I think this may be harder than building a house of cards. 
The best part of playing with your food is getting to eat the spoils when you are done.  I remember gobbling down bowls and bowls of Cheerios with my siblings as we played with them, making designs and little Cheerios cities.  You did this too, right?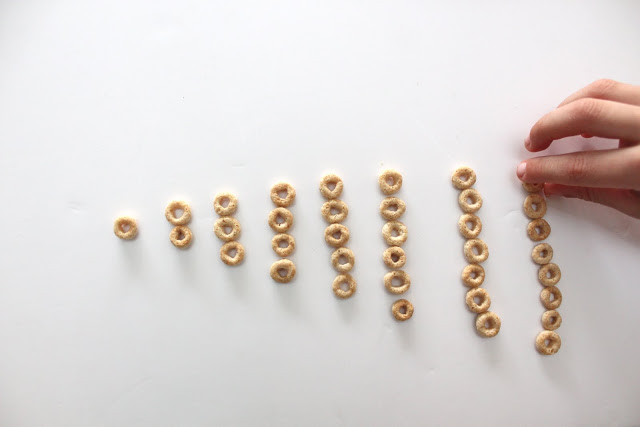 We even got a little math lesson in between all the playing and eating too.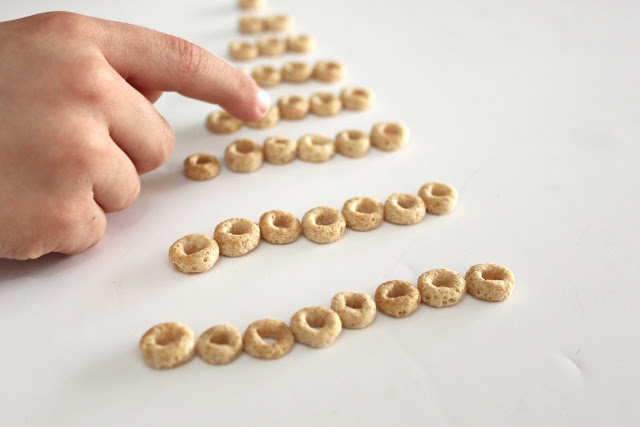 ONE…TWO…THREE…
A Cheerio for you and a Cheerio for me!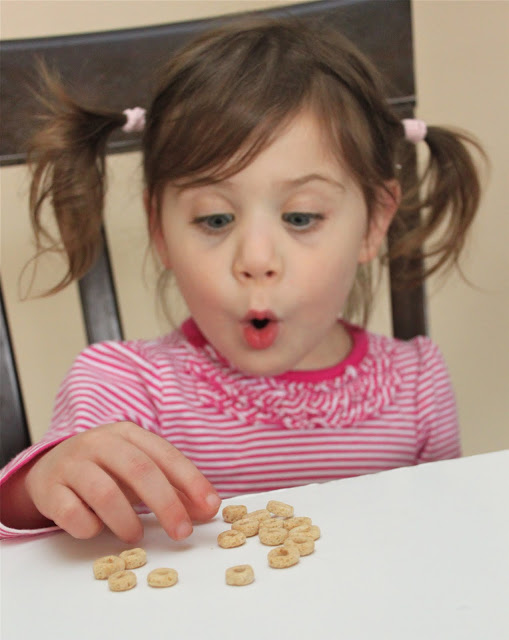 And of course we couldn't finish up our snack without trying to make O's with our mouth.  It's the perfect way to eat them, really, kinda like a vacuum.  Very efficient.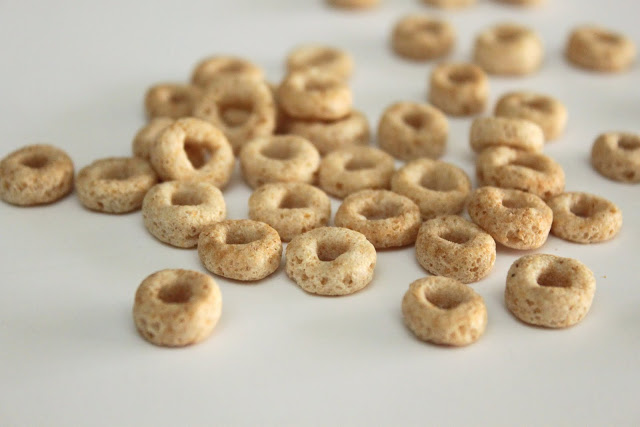 Oh how I love good memories from my childhood that I get share with my kids 🙂
Now, why don't you grab some cereal and…
XOXO,