Last week I helped Penelope's Brownie Troop work on a service project that turned out so darn cute! The girls made Police Officer Appreciation Bags for all the police officers in their community and then dropped them off at our local police station after their Brownie meeting. Three officers even came out to thank the girls and took pictures with them…it was adorable! I created a simple free printable tag you can print off and use on any kind of bag and the best part is that I kept it fairly generic so that these could work for any first responders in your community…police, fire, EMTs, etc, you name it!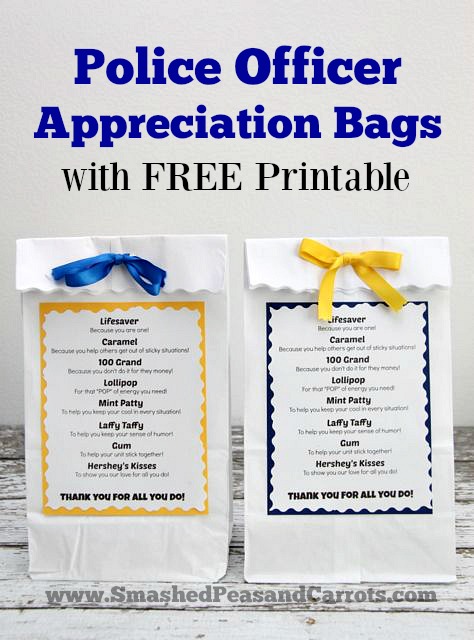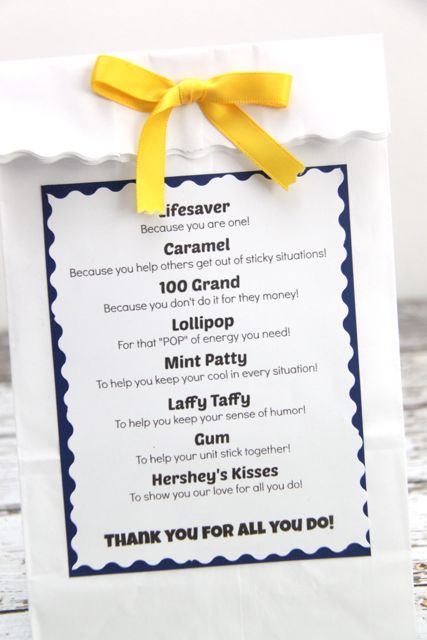 The bags were filled with a few pieces of each candy from the attached list…a fun treat for them to eat when they get a break or finish a shift!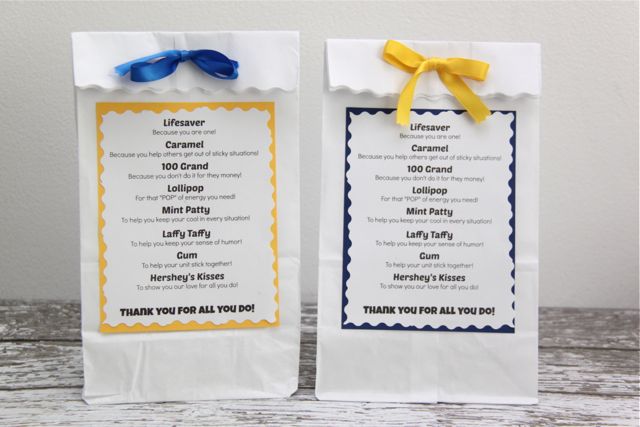 And since we were gifting them to police officers we glued the tags onto blue and yellow card stock and tied the bags with blue and yellow ribbon. You could always do red and black for the fire department or whatever color you feel works for the first responders in your community that you want to thank!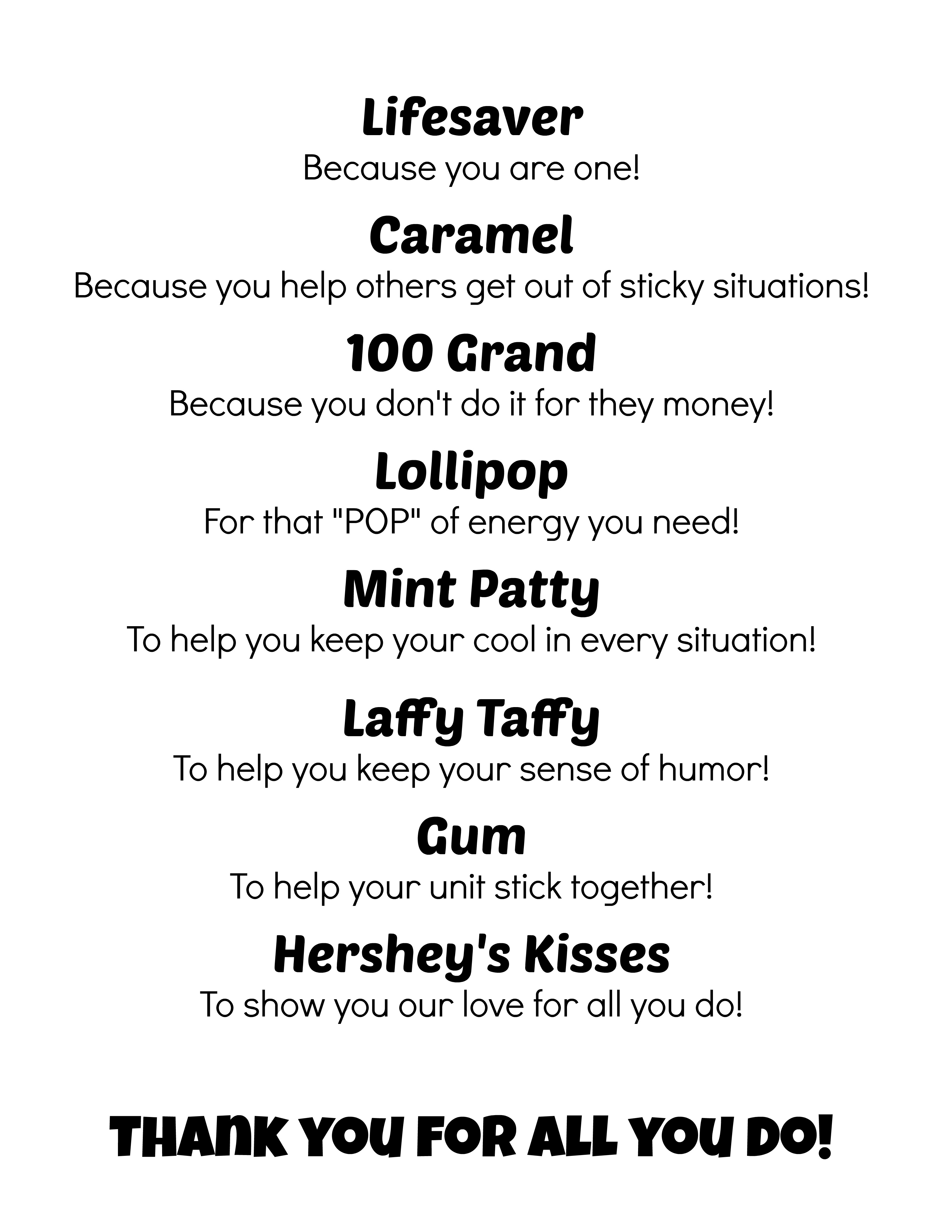 To print the tags, you can click on the image above and size it to your liking or you can click the link below which I created to print off as four tags per page. Just use heavy white card stock when printing and cut each sheet apart into fours.
Police Officer Appreciation Printable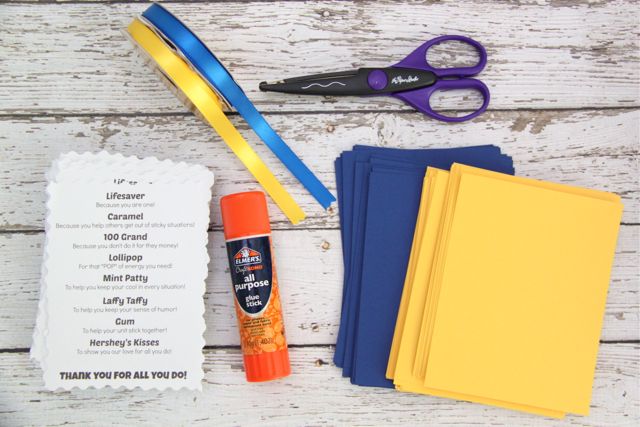 To make the tags, I use those crazy cutting scissors you find at craft stores and made a ripple look around the four edges. Then the girls glued them onto 4.25 x 5.5 inch pieces of blue or yellow card stock.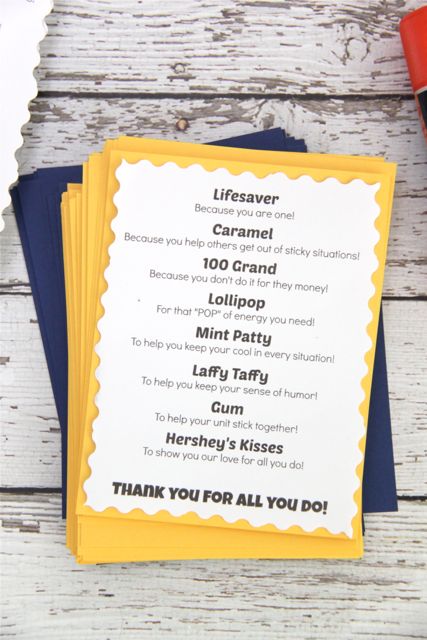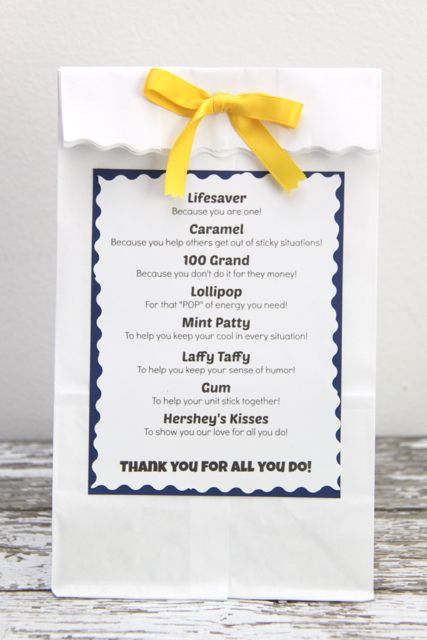 Then they glued each tag down onto the front of a white paper lunch bag, filled each one with the candy listed, and then folded the top down (which I pre-cut with the crazy scissors). We helped the girls punch two holes at the top and then let them tie each one shut with bow made of either blue or yellow ribbon.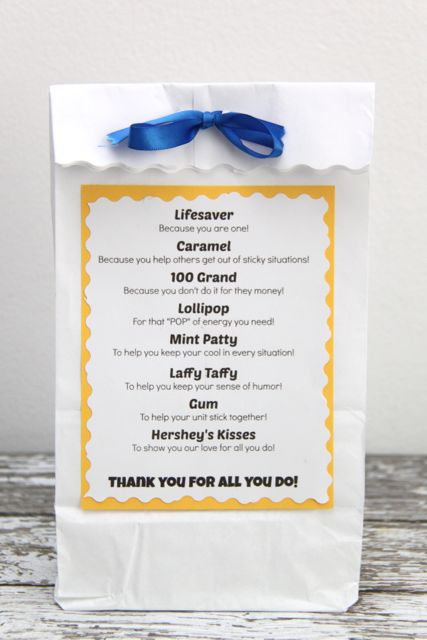 They turned out super cute and the girls did such a great job packing and creating each little bag with care! It really was such a fun service project!!! I hope the police officers enjoyed their sweets!
Thank you for stopping by today!
Love,
Maggie