*We love Mo Willems books and are so excited to be sponsored by Disney-Hyperion for the #ReadMo Ambassador program!
These Potato Chip Cookies have seemingly mismatched ingredients for your normal run of the mill cookie but they totally work together to create a deliciously tasty cookie your family will love!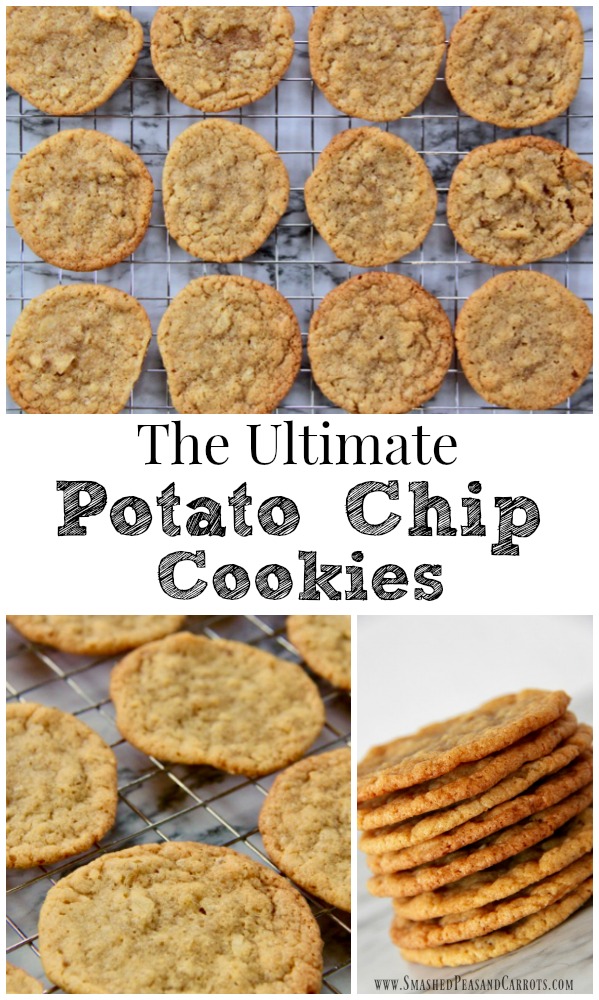 Potato Chips + Cookies = ? My first thought when I heard about potato chip cookies was…ummm, NO! Amiright? I mean who would ever put potato chips in cookies?!! Well, let me tell you that these are actually mighty fine. Pretty Delicious. Crazy Good. Who knew? I love when two totally mismatched ingredients can come together to make something pretty darn tasty. It's the part of baking and cooking that I love. Combining ingredients, however odd, and measurements ( a little of this and a little of that) to make the perfect winning combo!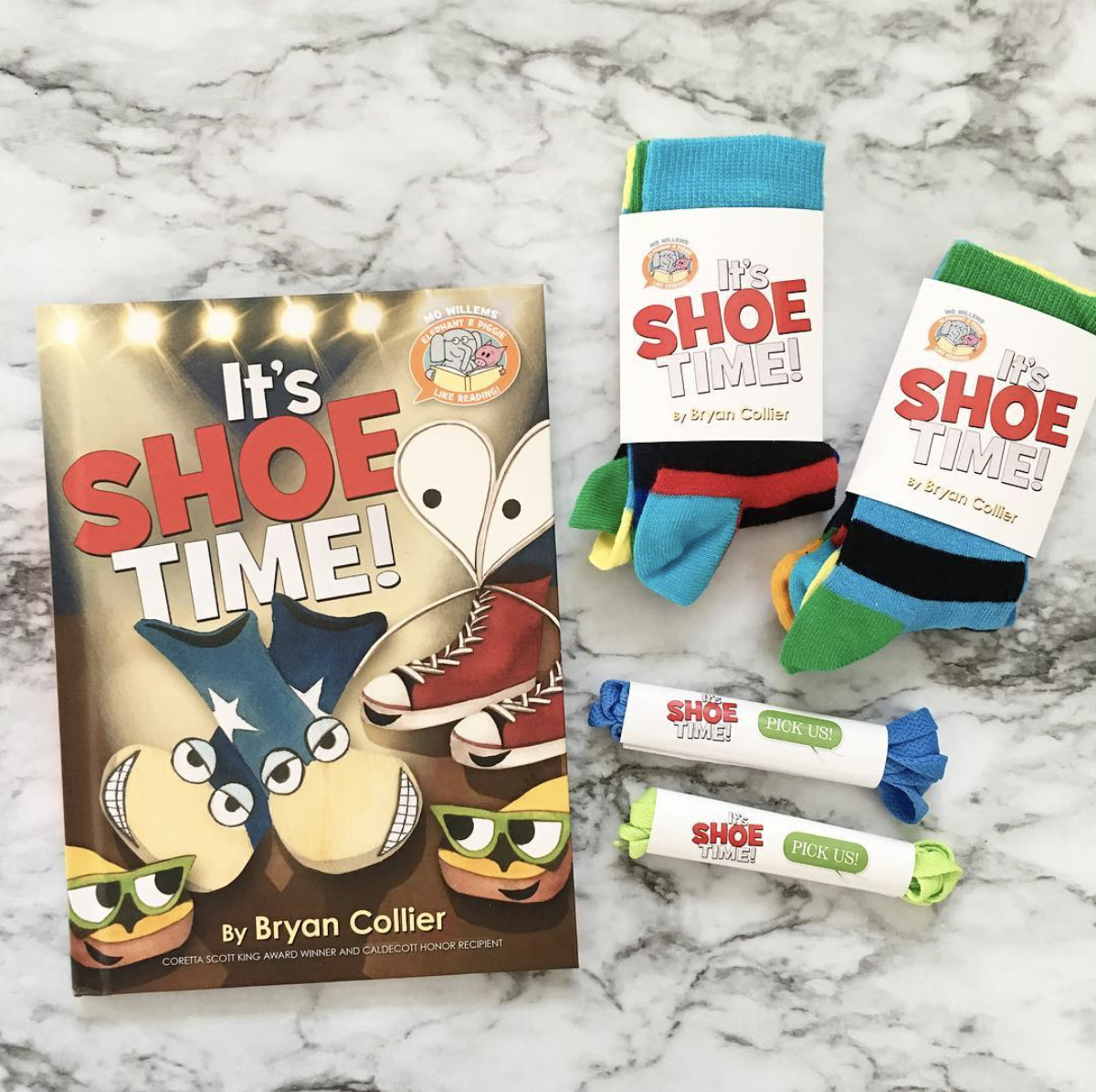 A few weeks ago we received our latest shipment of #MoMail and it happened to include the cutest book called, It's Shoe Time! by Bryan Collier.  This is the newest book in Mo Willems' Elephant & Piggie Like Reading! series and was just released on November 7th.
If you remember from past posts, Elephant & Piggie Like Reading! is a beginning-reader series created by Mo Willems, author of the popular Elephant & Piggie book series. Best friends Elephant and Piggie introduce kids to their favorite books – brought to life in original stories created by contemporary children's book authors and illustrators.
Other books in the Elephant & Piggie Like Reading! series:
The Cookie Fiasco by Dan Santat (2016)
We Are Growing! by Laurie Keller (2016)
The Good for Nothing Button by Charise Mericle Harper (2017)
This book is all about shoes, shoes, shoes! The author, Bryan Collier, tells this story in a fun rhyming dialog all about what it truly means to be a pair…which sometimes is a pair of shoes that are totally mismatched but still get the job done!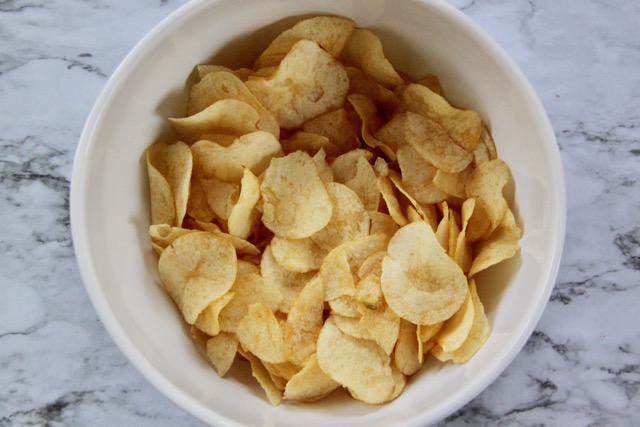 My kids and I loved sitting by the light of our Christmas tree and reading this story and it inspired us to create a cookie recipe with mismatched ingredients….POTATO CHIPS IN COOKIE DOUGH?! And the best part was when they came out of the oven and we tried one…those seemingly mismatched ingredients went so well together…just like the mismatched shoes in the story! What a fun lesson on never making assumptions!;-)
Here is the recipe we made, we hope you give it a try and see just how mismatched ingredients can actually taste pretty good together!
Potato Chip Cookies
Potato Chip Cookie Recipe
Ingredients
1 cup butter, softened
1 cup granulated sugar
1 cup light brown sugar, packed
2 eggs
2 cups all-purpose flour
1 tsp baking soda
1 tsp salt
2 cups potato chips, crushed
½ cup chopped pecans
Instructions
In the bowl of an electric mixer, cream butter with both sugars until light and fluffy.
Add in eggs, flour, baking soda, and salt and mix well.
Gently stir in crushed potato chips and pecans.
Shape into one inch balls and place on an ungreased cookie sheet.
Bake at 350 degrees fro 10-12 minutes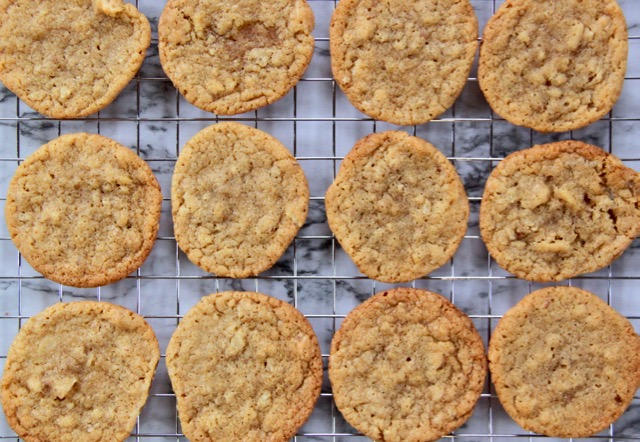 These Potato Chip Cookies come together quickly and bake up in no time. Because we chose to you butter instead of shortening or a mix of the two, the cookies flatten a lot so try to space them out on your cookie sheet or they may run together.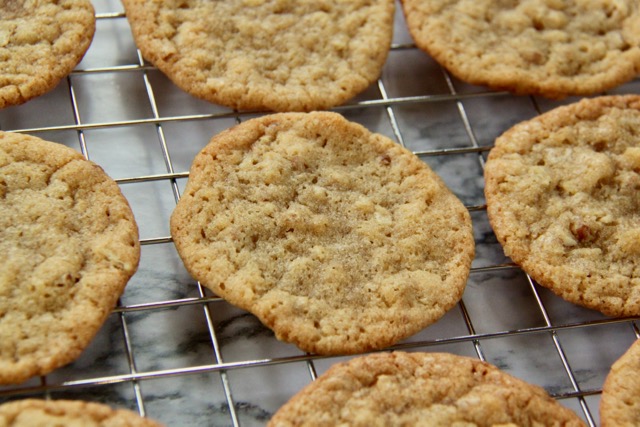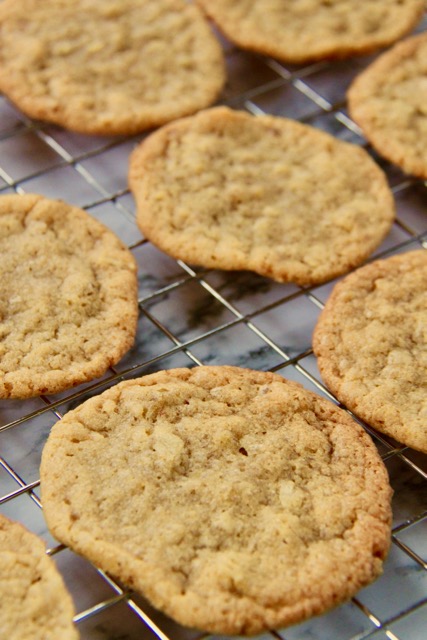 These are a soft and chewy cookie when they first come out but they crisp up as they sit. If you want to keep them on the chewy side, add a slice of bread to your cookie jar!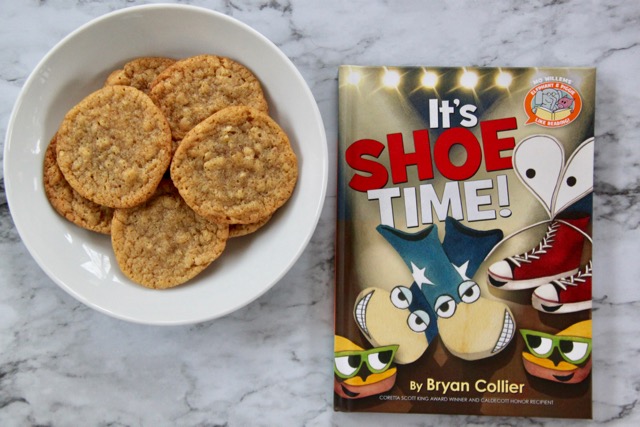 How fun is it to read a book about mismatched shoes while eating a cookie with mismatched ingredients? Very fun!!!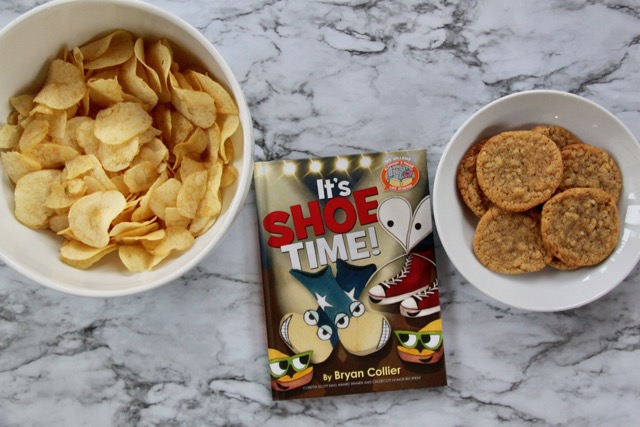 Visit the Official Website
Follow Disney-Hyperion on Twitter
Check out Disney Books on Facebook and Instagram
::   ::  ::
For more delicious and easy recipes and craft ideas please LIKE Smashed Peas and Carrots on Facebook or follow me on Instagram or Pinterest for more great ideas! And if you like this, you may enjoy these posts as well!
• 3 Ingredient Cookie Butter Cookies
Thanks for stopping by today!
Love,
Maggie
SaveSave
SaveSave
SaveSave
SaveSave