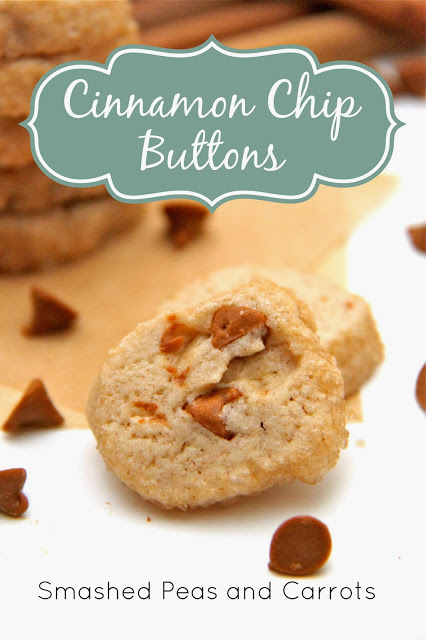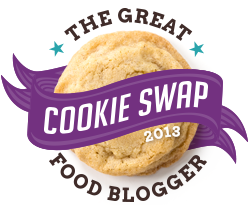 Each food blogger who chose to participate made 3 dozen cookies, 1 dozen each for 3 other food bloggers. We each packaged up our cookies and shipped out cookies out by December 2…it was so fun to do! And it was even more exciting to get surprise packages full of cookies in the mail, definitely the perfect way to start of the holiday season! I wish I could have shared some pictures of the cookies I received but my littles ate them up seconds after the boxes were opened…they were that good! You can check back
here
to see a list of all of the participants recipes. I can tell you I am waiting on the edge of my seat to get those recipes!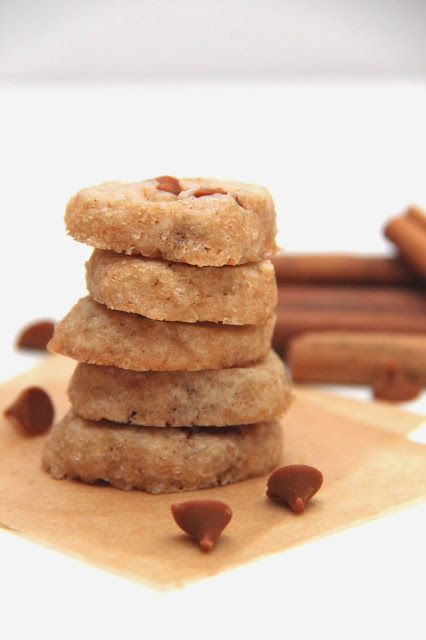 The cookies I chose to make were Cinnamon Chip Buttons…a super simple slice and back cookie that can be made in no time at all! They are a family favorite over here 🙂

Here's the recipe for you…enjoy making a few dozen this holiday season!

Cinnamon Chip Button Cookies
Makes 60 cookies
Ingredients
½ cup unsalted butter, softened
¼ cup granulated sugar
1 egg
1 tsp cinnamon
1 tsp vanilla
dash of salt
1¼ cup all-purpose flour
⅓ cup cinnamon chips
¼ cup turbinado sugar
Instructions
Cream the butter and granulated sugar in the bowl of an electric mixer until smooth.
Add in egg, cinnamon, vanilla, and salt until well combined.
Next, add in flour and mix well.
Fold in cinnamon chips.
Sprinkle work surface with turbinado sugar.
Working with half the dough at at time, roll it into a rope measuring about 20 inches. You may need to add more turbinado sugar as you are rolling the dough. Do the same to the remaining half of the dough.
Chill the ropes of dough for at least an hour so the ropes are easier to slice.
Preheat oven to 350 degrees and line a baking sheet with parchment paper.
Slice ropes of dough into ¼ inch thick slices and arrange on the parchment lined baking sheet.
Bake 12-15 minutes or until slightly golden brown.
Let cool for 5 minutes and then transfer to a wire rack.
*You can also freeze this dough for up to 1 month!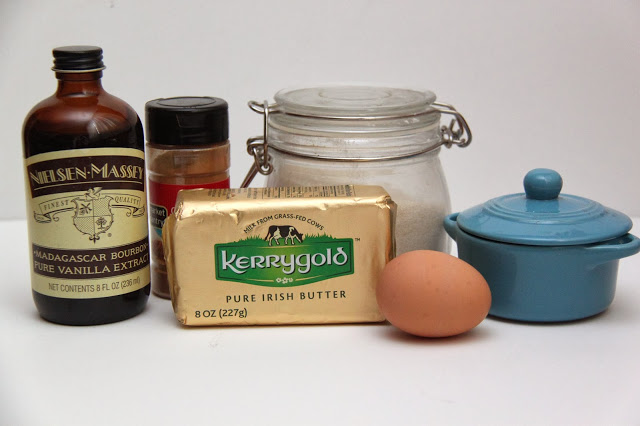 Let's get ready to make some Cinnamon Chip Buttons, shall we?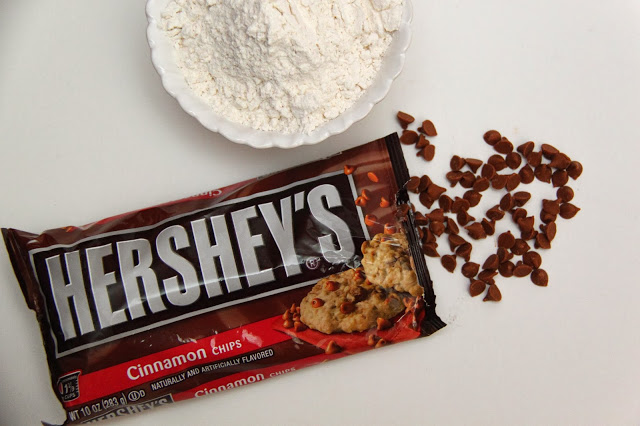 Here are the cinnamon chips I use…I usually can find them at Target or Wal-Mart.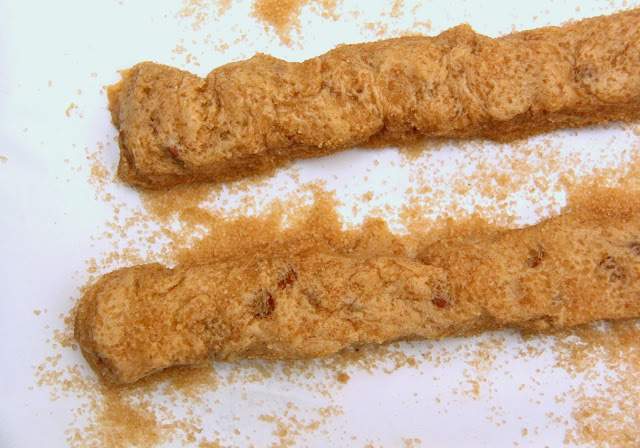 Once your ingredients are mixed together, you are going to roll the dough into long 20-inch ropes using half the dough per rope. Make sure to sprinkle some turbinado sugar or "sugar in the raw" first to prevent the dough from sticking and also to give the cookies a nice sweet and crunchy edge!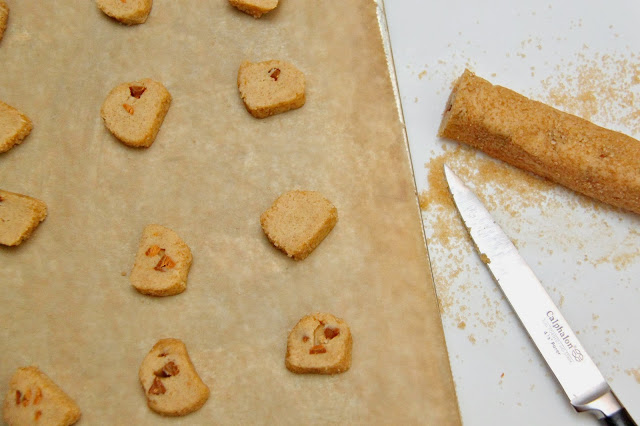 Chill the dough for at least an hour before slicing and arranging onto a parchment lined baking sheet. Bake at 350 for 12-15 minutes or until just slightly golden brown.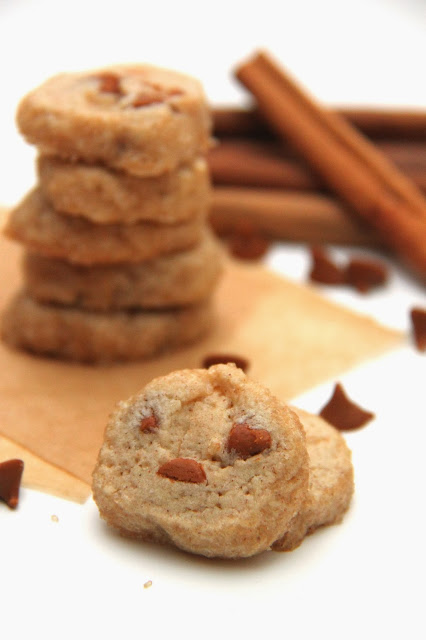 Mmmm! These are calling my name!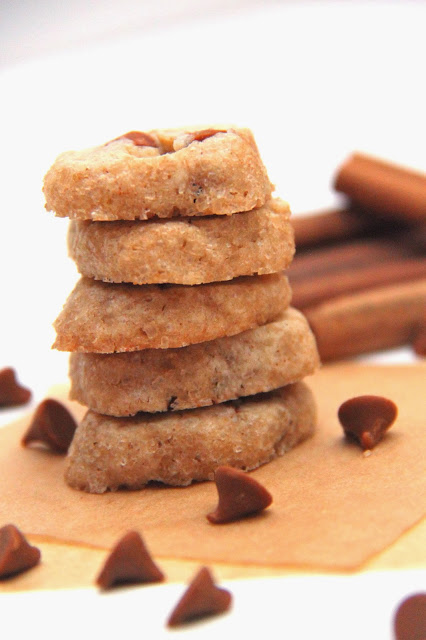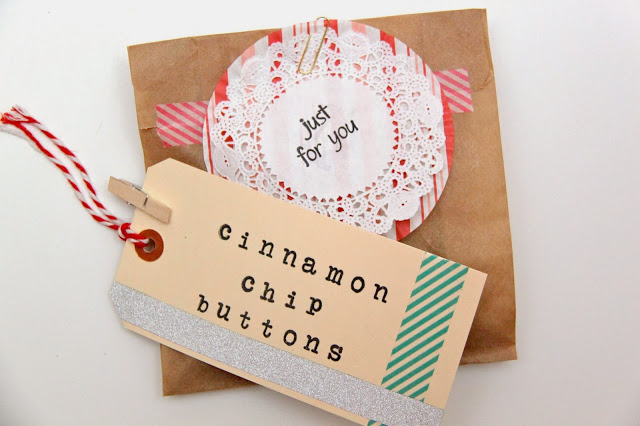 I packaged my cookies up in a brown parchment food bags and decorated them with washi tape, cupcake liners, and my favorite pretty paper doilies and sent them on their merry way!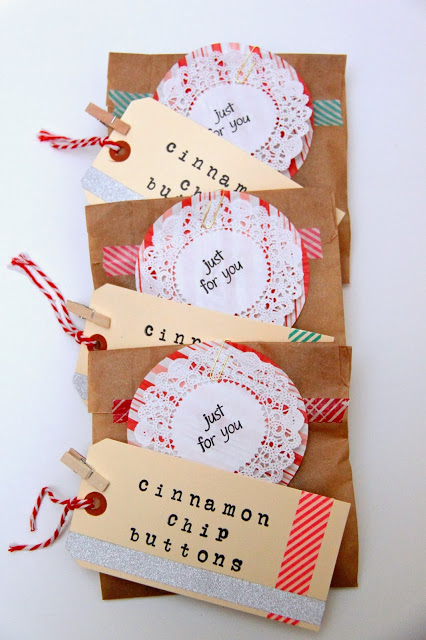 I hope you enjoy this recipe as much as we do!!
Thanks for stopping by today!
XOXO,