With all the cooler weather we have been getting here in Chicago, it can only mean one thing…Fall is coming!! Hooray, my favorite time of year. Fall means jeans, and boots, and apple picking, and football, and pumpkin patches. All the good stuff, am I right?! One of my absolute favorite things about cooler weather means I can make soups and stew and chilis again. And one of our family's favorites is this amazing Dairy-Free Roasted Butternut Squash Soup which I made dairy free the last few times by substituting out the heavy cream for Silk Coconutmilk. What a perfect substitution the coconut milk is and no, it doesn't taste like coconut! It's just gives the soup a really nice silky texture, Mmmm!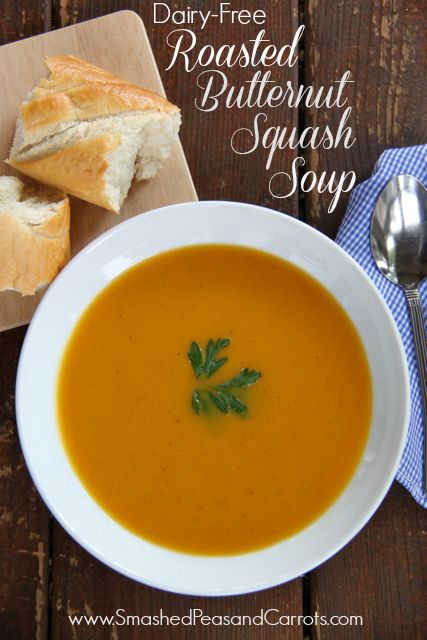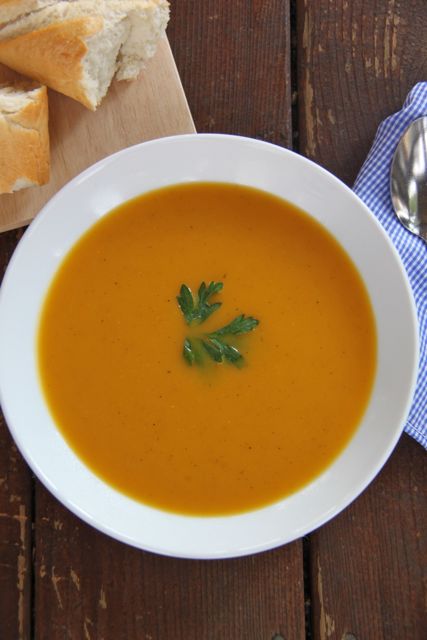 My family decided to take the #MeatlessMondayNight challenge which means we are trying to eat meals with no meat on Mondays! By doing this challenge, it can help you adopt a more plant-based diet by making a change to a no meat meal just one day a week. We have been having a lot of fun sidelining meat and re-mixing our traditionally meat-based recipes along with enjoying our favorite meat-free recipes for our Monday Night Football nights. I hope you try this challenge too it really is a simple change to make!
Silk's plant-based beverages and yogurt alternatives are extremely versatile in the kitchen and can be used to create delicious meat- and dairy-free versions of your go-to tailgating recipes. We love that Silk products are lactose and dairy-free, contain no high fructose corn syrup or other artificial colors, flavors, or preservatives. And are produced responsibly as Silk is enrolled in or verified by the Non-GMO Project.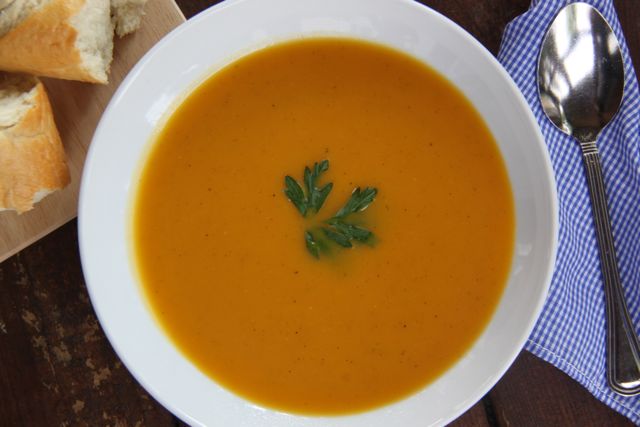 Here is our family's favorite Roasted Butternut Squash Soup recipe…a perfect meal for the #MeatlessMondayNight challenge!

Dairy Free Roasted Butternut Squash Soup
Ingredients
1 medium butternut squash
1 Tbsp olive oil
1 onion, chopped
1 clove garlic, chopped
1 cup Silk Coconutmilk
4 cups Vegetable Broth
Salt and pepper to taste
Instructions
To roast the butternut squash
Cut the butternut squash in half lengthwise.
Scoop out the seeds and place face down (skin side up) onto a rimmed baking sheet with ¼ cup water.
Bake for 45 minutes at 375 degrees or until the squash is soft and tender.
Set aside to cool once done.
To make the Roasted Butternut Squash Soup:
In a large stockpot over medium heat, heat the olive oil, add in the onion and garlic. Cook until vegetables are transparent.
Scoop out the butternut squash and add it into the stockpot along with coconut milk and vegetable broth.
Bring to a boil and then let simmer for 20 minutes.
Using an immersion blender, blend the squash, onion, and garlic until the soup is nice and creamy. (You may also use a regular blender by blending cupfuls at a time. Be careful when transferring and blending hot soup!)
Add salt and pepper to taste.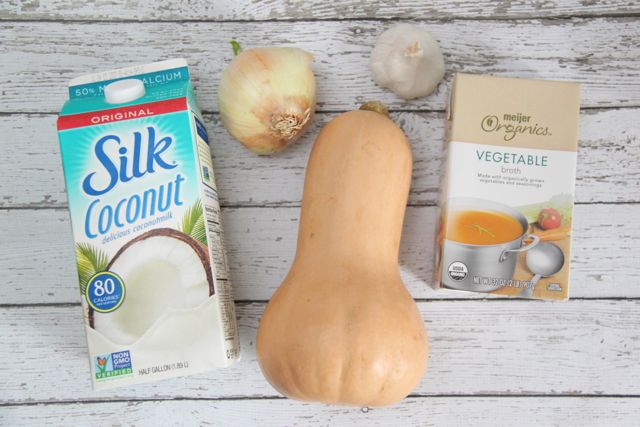 Just 5 simple ingredients to make the most delicious Dairy-Free Roasted Butternut Squash Soup…it really is so easy!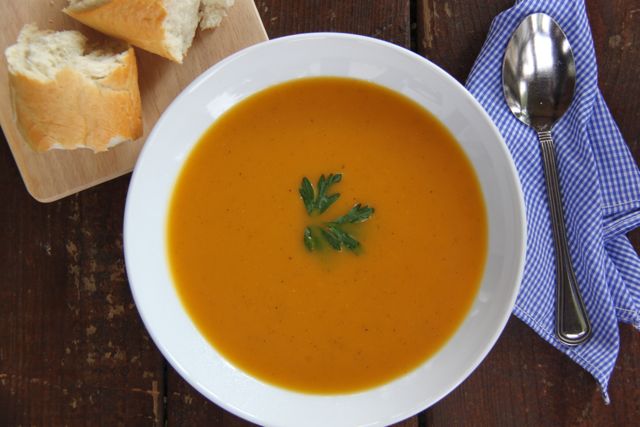 Just add a loaf of crusty bread and you are ready for Monday Night Football…hooray!!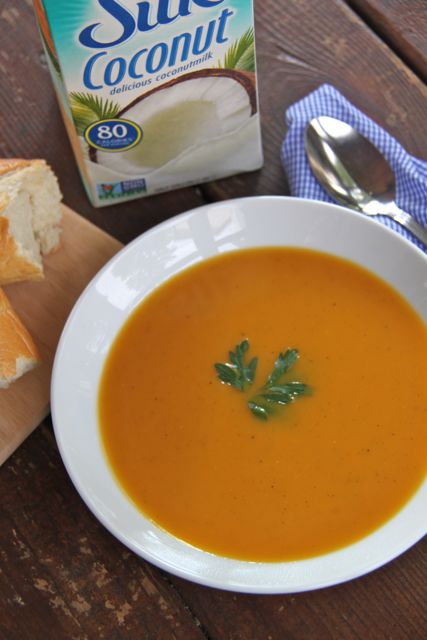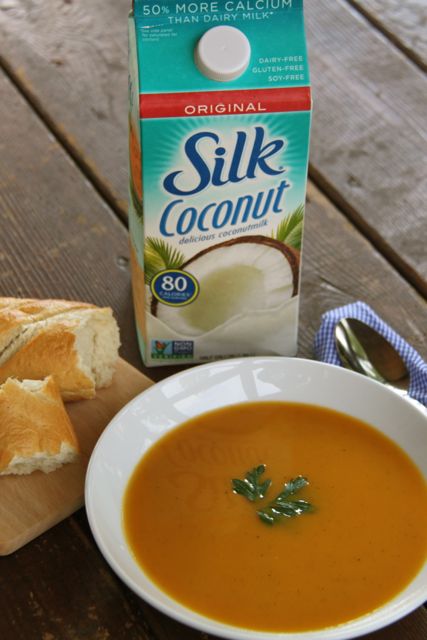 For more information about #MeatlessMondayNight visit the Silk Sideline Meat website 
HERE
 for recipes and a chance to win a giveaway! You can find Silk products in your area using their handy store locator
HERE
. And as always, you can learn more about Silk and other products they make by visiting their website
HERE
.
Thanks for stopping by today!
Love,
Maggie
This conversation is sponsored by Silk. The opinions and text are all mine.