Aaah, you guys! Can I tell you what a great summer we have been having! I swear, and I probably should knock on wood or find some salt, but we have been having literally the most perfect weather (especially on my days off!) and we have been having a blast checking off our summer bucket list. It's going down to china town, we are so on it. One thing that is not on our list but yet we love to do when the weather is as awesome as it has been is to grill out! Every chance we get we are grilling masters. I think it makes me feel like I'm not really cooking, you know, the mess is all contained outside so clean up is easy, and the food prep is always so quick. One of our favorite side dishes with our summer meals is Elote or Mexican Street Corn. As much as I loooove me some straight up plain grilled sweet corn there is nothing quite as delicious and filling as Elote!!! And you are in luck because today I am going to show you how to make it like a pro…I got your back, yo!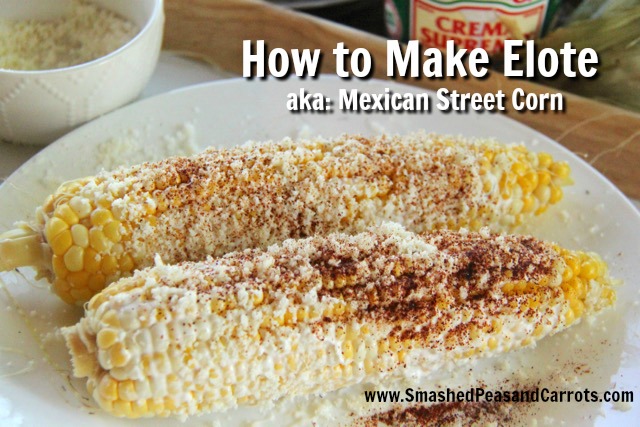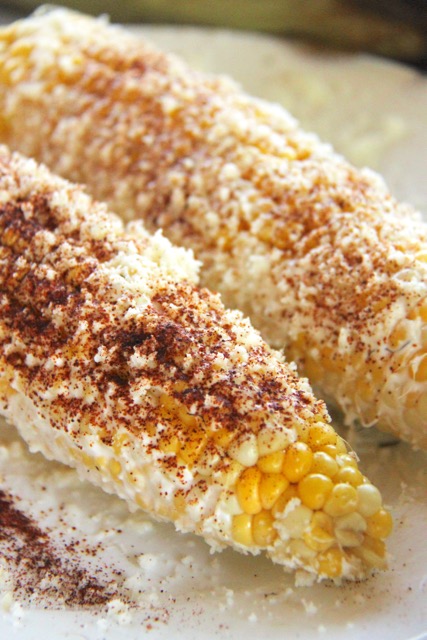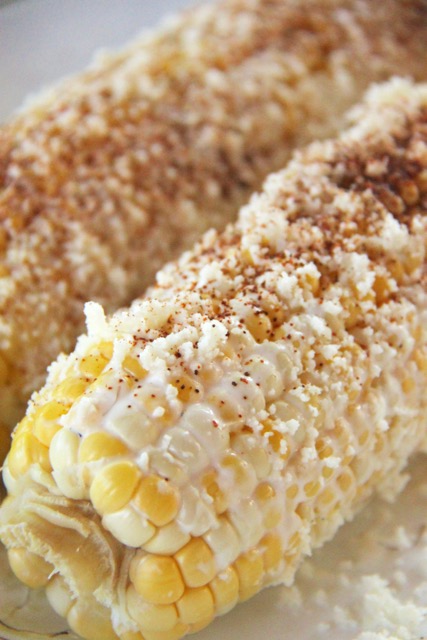 Oh man, these pictures make we want to go outside and grill some up right now…but it's pretty late and the neighbors would think I'm weird. So there's that.
Okay, before I share my recipe, let me just say that what makes Elote (or Mexican Street Corn) soon darn amazing and authentic is using real Mexican Crema as well as Cotija cheese. Now before you get all up in my grill (Ha! I made a pun!!!) is that you can find these at most regular grocery stores. Like, I went to Walmart…in Illinois…and I found both. If all else fails, find a mexican grocery store and get these two ingredients. They will make your Elote soooooo good!!! Promise.
Okay so here's the recipe…enjoy!

Recipe: How to Make Elote (Mexican Street Corn)
Ingredients
6-12 ears of corn
One container of Mexican Crema
Cotija Cheese, crumbled
Chili powder
lime, optional
Instructions
Grill corn in husks over medium high heat for 4-5 minutes and then flip over for even cooking. (you may also boil your corn as well but grilling it in the husks is much more authentic!)
Once corn is done, carefully pull husks down and/or off (depending on how you would like to eat it)
Immediately slather with Mexican Crema and then sprinkle with crumbled Cotija cheese and chili powder.
Squeeze lime over top if you like!
Enjoy!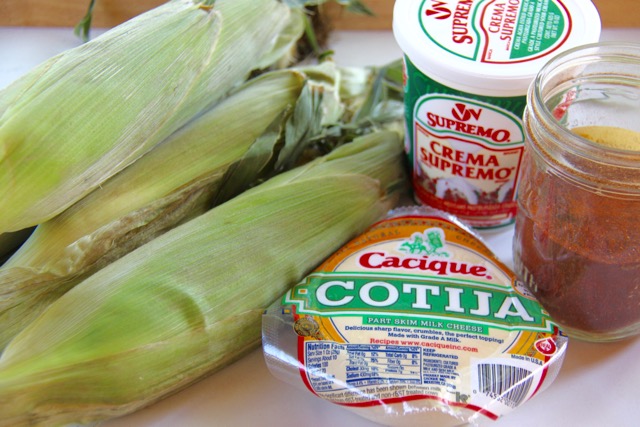 OMG! Seriously so good!!! You will only need 3 ingredients (besides the corn!) to make the best Elote ever!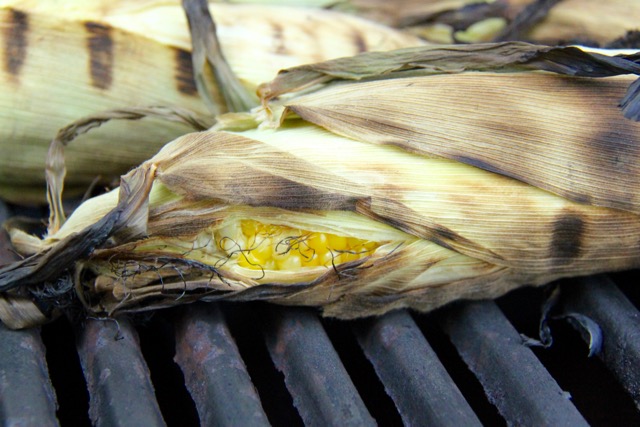 Grill the corn over medium high heat for 5 minutes or so on one side and then flip to the other for another 5ish minutes. I love when the husks get that nice charred look!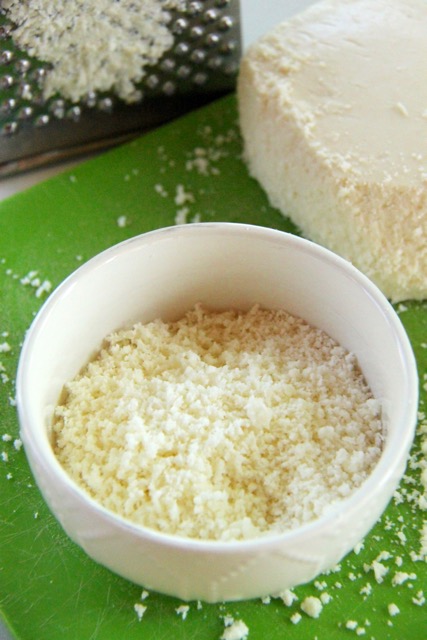 While the corn is grilling, grate your Cotija cheese so that it is nice and crumbly. Cotija cheese is salty (which makes it so good!) so you will not need to salt your ears of corn.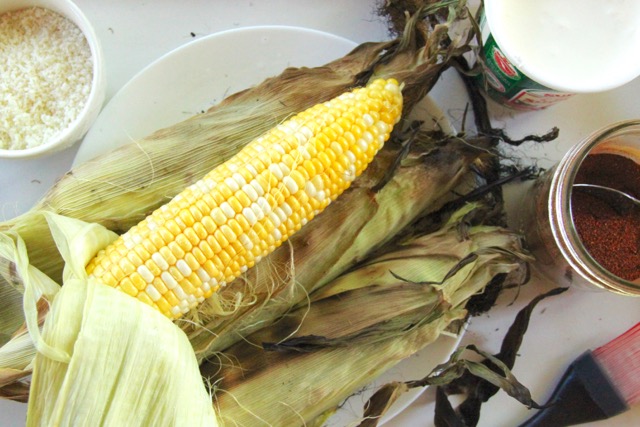 Once the corn is done, pull the corn husks down or off, depending on how you want to serve it…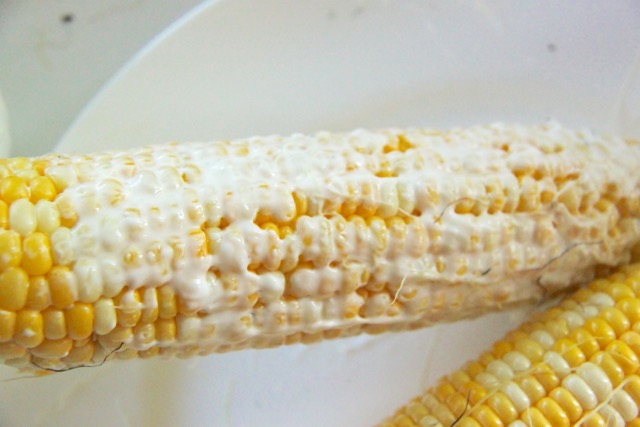 Slather it with the Mexican Crema…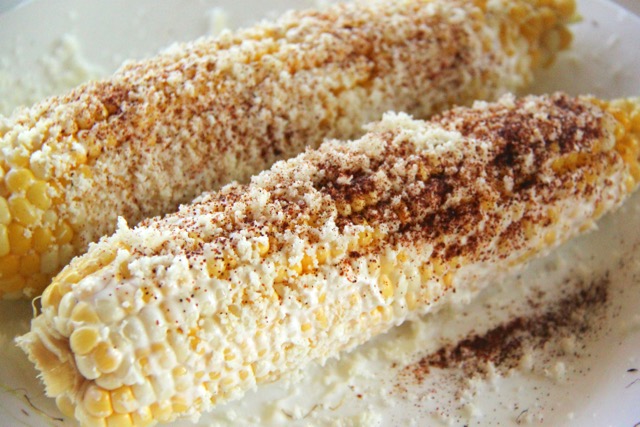 and then sprinkle with Cotija cheese and chili powder.
Yum! Yum! Yum!!!!
Now sit back, relax, and enjoy this amazing mexican street corn from your very own grill!!!
Thanks for stopping by today!!
Love,
Maggie