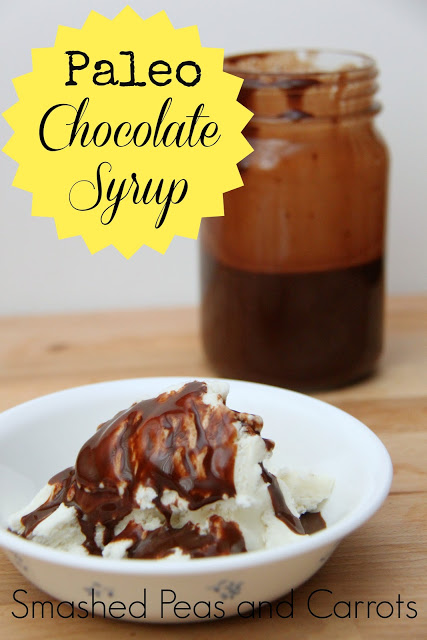 Summer is officially here for us in the Smashed Peas household.  Noah had his very last day of Kindergarten earlier this week…a real-live first grader he is now….sigh. He's all, "whatev mom", first grade schmirst grade and I'm all, "Nooooooo!" Why do they have to grow up?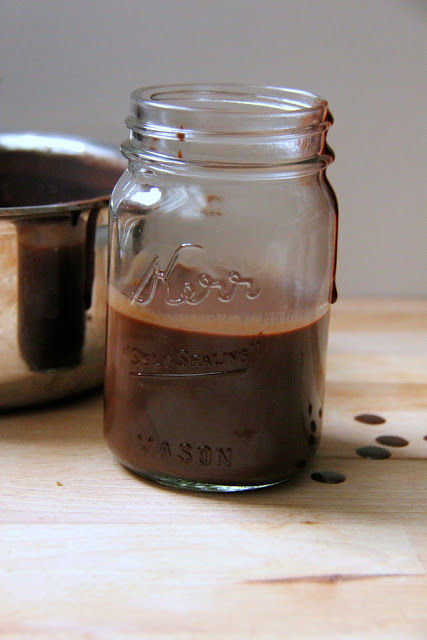 And what is summer without eating popsicles or ice cream sundaes outside on a hot day and then washing off the sticky mess in the sprinklers. I say, it's not summer without some sort of sticky hot mess happening…ice cream?  bubbles?  s'mores? Yeah, they're all hot messes in my book.
So to celebrate the beginning of summer we invited a bunch of our sweet little friends over to enjoy an Ice Cream Sundae Party…yahooo!  Ice cream = Summer!!!!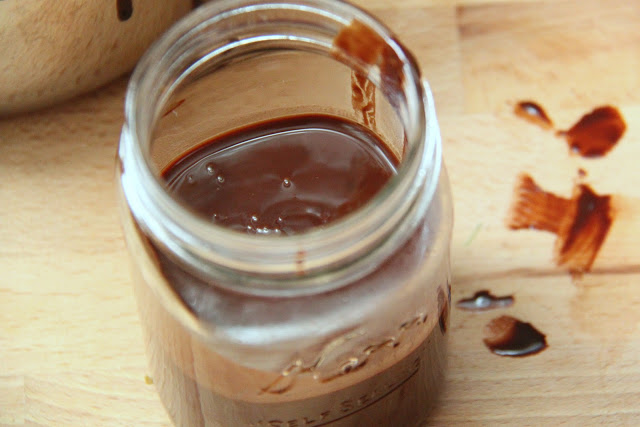 And of course every sundae needs some chocolate syrup, right?
This is my go-to recipe for a healthy Paleo-friendly version of it that tastes just like the real high fructose corn syrup thing 🙂 It's great for making chocolate milk too!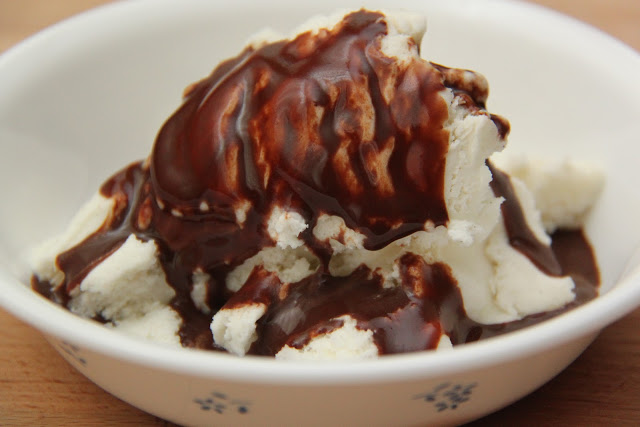 Paleo Chocolate Syrup
Ingredients
⅓ cup unsweetened cocoa powder
1 cup water
½ cup pure maple syrup
pinch of sea salt
1 teaspoon of pure vanilla
Instructions
In a medium saucepan, whisk the cocoa powder and water together over medium-high heat until boiling.
Add the maple syrup, sea salt, and vanilla to the cocoa mixture and whisk together over medium heat.
Once the mixture boils, allow it to simmer for another 4 minutes to thicken up some, stirring often.
Then take the saucepan off the heat and allow to cool for 5-10 minutes before pouring into a mason jar.
Refrigerate the chocolate syrup.
Should stay fresh for up to 4 weeks.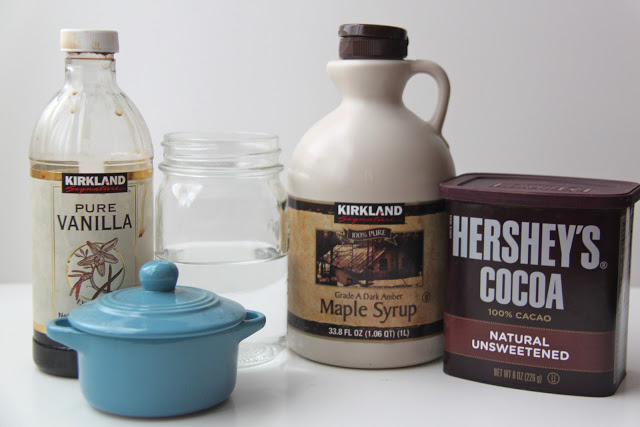 Ahhh. Simple ingredients….who knew this is all you need to make chocolate syrup!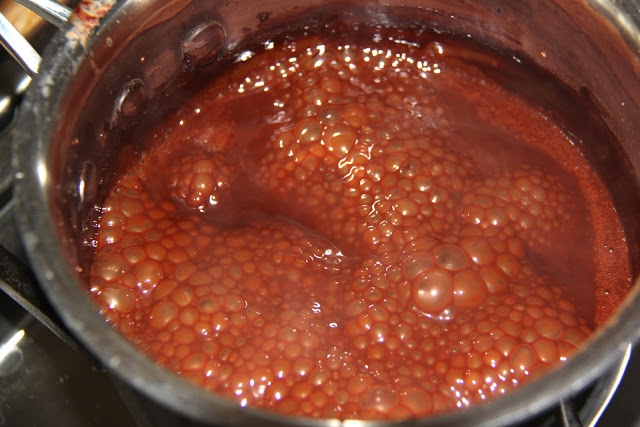 First, mix the water and cocoa powder together until it boils.  Then add in the maple syrup, sea salt, and vanilla.  Whisk often and let the mixture come to a boil.  Let boil for about 4 minutes to thicken some….remember this is a syrup (think Hershey's chocolate syrup!) and NOT hot fudge so it will still be somewhat liquidy!!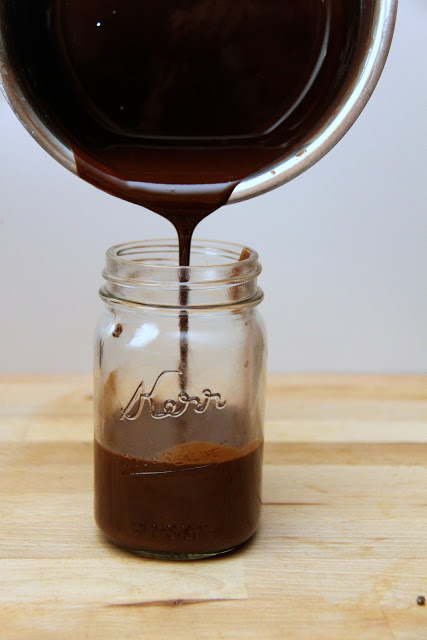 Take the syrup off the heat and let cool for about 5-10 minutes. Then pour that delicious syrup into a jar of your choice to keep in the refrigerator.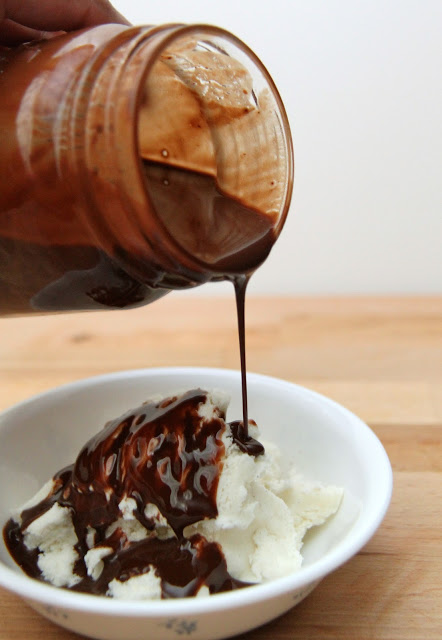 And when you taste buds fancy something a little naughty yet healthy you can take that jar o'delicious paleo-friendly chocolate sauce and let your coconut milk ice cream swim in it 🙂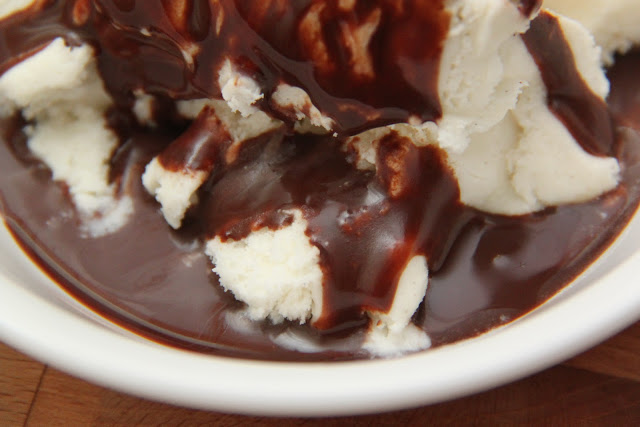 Pool of chocolate syrup, anyone?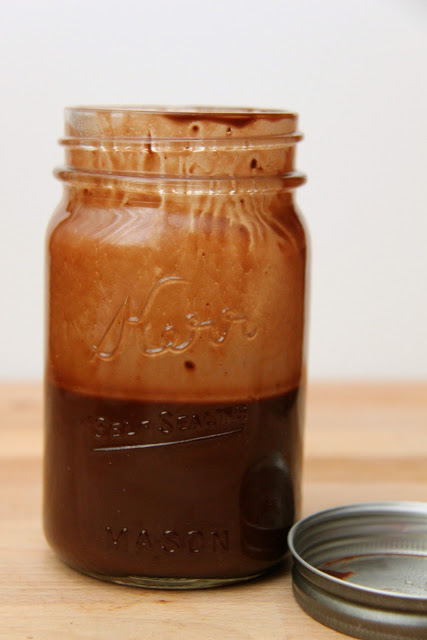 Enjoy!!
And thanks for stopping by today!
XOXO,