You guys! I am so excited to share that there is a new animated movie coming to theaters on Sept. 9! It's called The Wild Life and is about how Robinson Crusoe gets shipwrecked on a tropical island and the friends he makes with the lovable animals that live on the island. From the trailer alone, it looks super fun and we cannot wait to see it when it arrives in our theaters. We created this fun Recipe: Pineapple Mango Banana Smoothie in honor of Rosie, the Tapir in the movie! It has quickly become one of my kids' favorite Smoothie Recipes! (affiliate links present)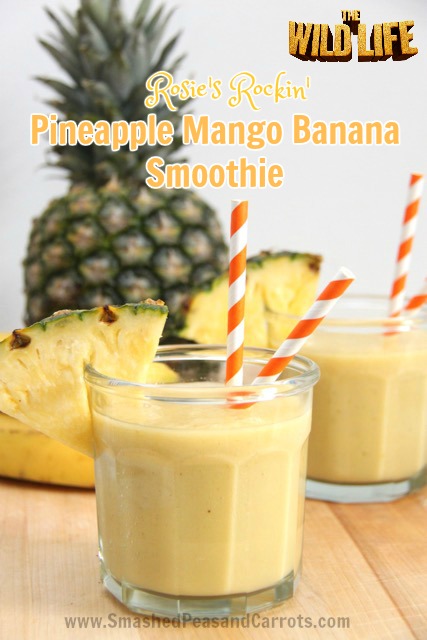 When we heard about this movie, the first thing that came to mind was a cool, refreshing drink for that hot tropical island! By mixing together tropical fruits like Pineapple, Mango, and Bananas we had ourselves the best tasting, most delicious, take-me-away-to-an-island smoothie we've ever made! We love making smoothie is our Vitamix, it makes smoothie making a breeze!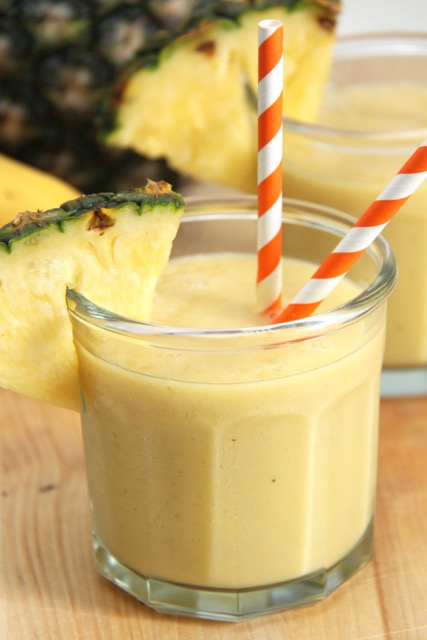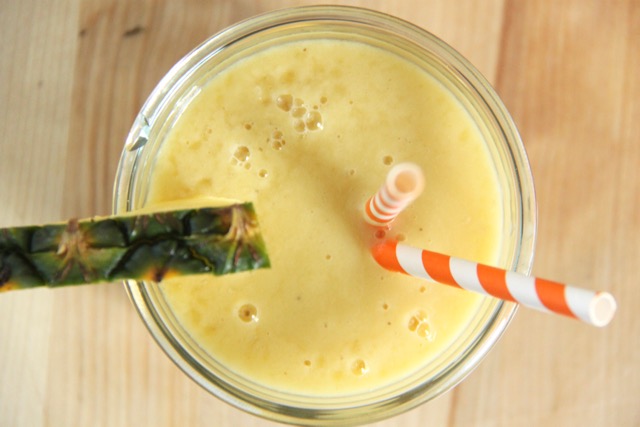 Here is our delicious and nutritious Dairy Free version of the world's best tropical smoothie! We hope you love it!! And if you are looking for more Dairy Free Smoothie Recipes you might like our Orange Julius Power Smoothie or our 3-Ingredient Banana Smoothie!
Recipe: Pineapple Mango Banana Smoothie
Pineapple Mango Banana Smoothie
Ingredients
1 cup pineapple chunks
1 cup mango
½ banana
1 cup almond milk (or milk substitute of your choice)
Instructions
Place all ingredients into a blender and blend for 3-5 minutes or until the fruit chunks are smooth.
Pour into glasses and enjoy!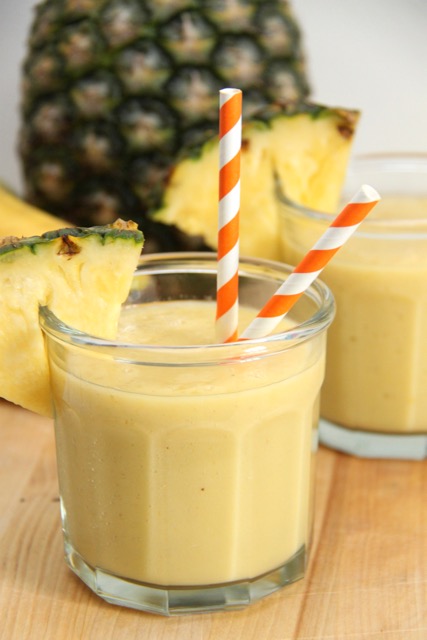 And while you enjoy your smoothie you can download coloring pages, like this one below, and all sorts of other fun free goodies at The Wild Life site here!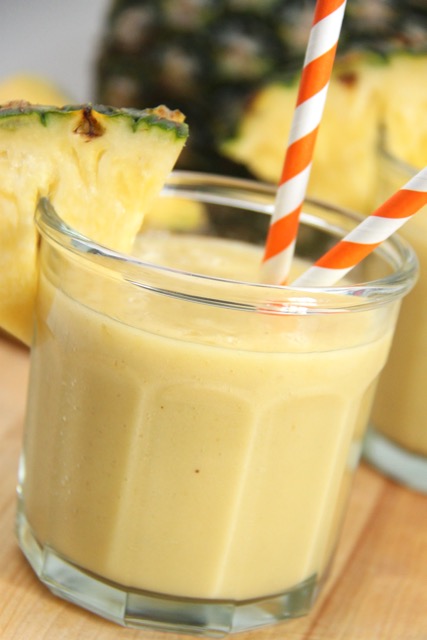 Follow The Wild Life online:
Visit the Official Site
Like 'The Wild Life' on Facebook
Follow on Twitter and Instagram
Be sure to watch the trailer below! On the world's wildest island, friends come in all sizes.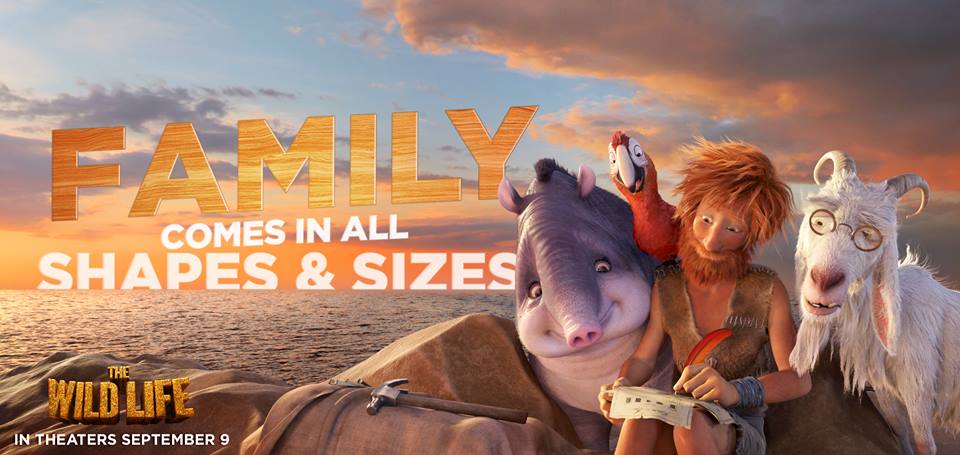 Hope you love this The Wild Life-inspired smoothie anddon't miss The Wild Life in theaters September 9!

For more easy recipes, crafts, tips and tricks please LIKE Smashed Peas and Carrots on Facebook or follow me on Instagram or Pinterest for more great ideas!
Thanks for stopping by today!
Love,
Maggie