This is a sponsored post written by me on behalf of The Hershey Company for IZEA. All opinions are 100% mine.
Spring is in the air and the snow is melting…finally! And besides the weather warming up and the buds on the trees starting to bloom, one of the very best parts about this time of year is all of the delicious Easter candy in stores. One of my all time favorites are Reese's Peanut Butter eggs because the peanut butter to chocolate ratio seems to be pure perfection to me I thought I would use my favorite candy in a twist on a peanut butter cupcake…a Reese's Peanut Butter Egg Filled Cupcake with Chocolate Ganache, oh my! So. Flipping. Amazing.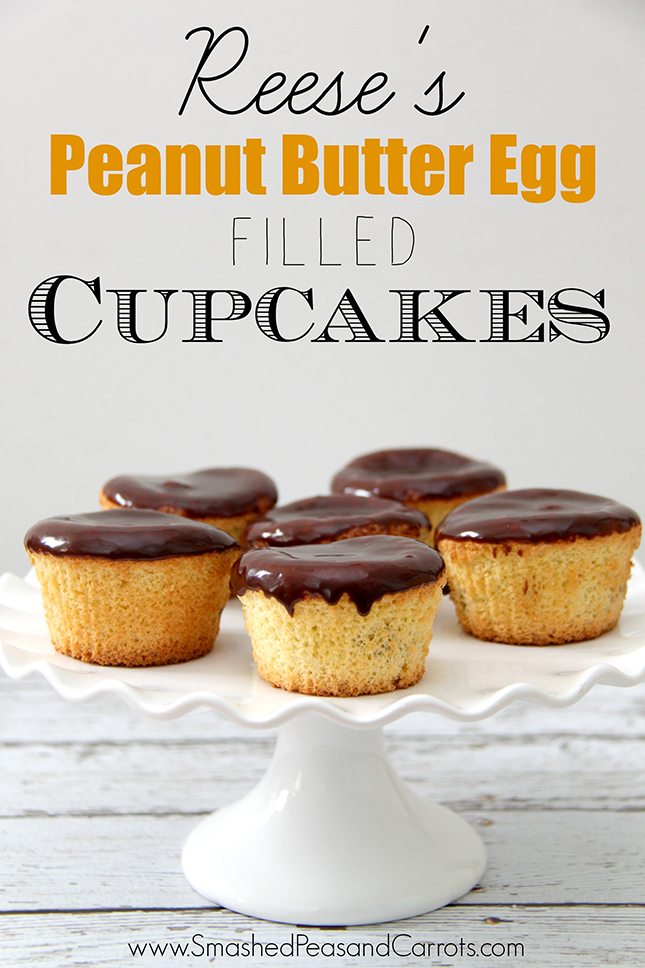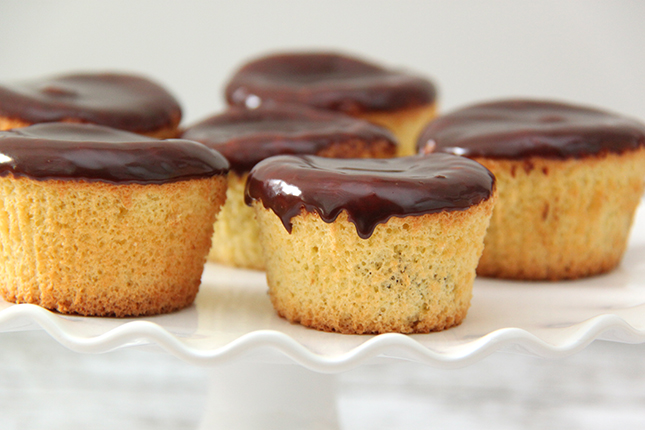 I decided to create a sponge-like cupcake instead of a more cake-y based cupcake so that each bite was light and airy. With a milk chocolate ganache playing off the sweetness of the Reese's Peanut Butter Egg, this cupcake is just soooo right in soooo many ways!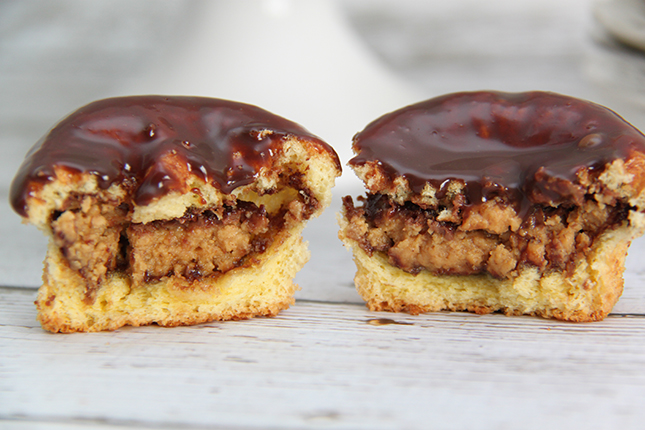 Seriously. You just can't go wrong making these!
Reese's Peanut Butter Egg Filled Cupcakes Recipe
Recipe Type: Dessert
Prep time: 20 mins
Cook time: 25 mins
Total time: 45 mins
Serves: 24
Ingredients
For the Cupcakes:
6 eggs (separated into yolks and whites)
1 cup sugar
1/4 cup water
1 tsp vanilla
1 cup cake flour
1/2 tsp cream of tartar
1/4 tsp salt
24 Reese's Peanut Butter Eggs, unwrapped
For the Chocolate Ganache:
1 1/2 cups milk chocolate chips
1 cup heavy cream
Instructions
For Cupcakes:
In a large mixing bowl, beat egg yolk until thick and lemon colored.
Gradually beat in sugar.
Add in water and vanilla.
Beat in flour.
In another bowl, beat egg whites until frothy.
Add in cream of tartar and salt and beat until whites are stiff but not dry.
Fold egg whites into the yolk mixture using a whisk.
Fill ungreased muffin tins with 1 Tbsp of batter, lay one peanut butter egg on top of batter and then fill each tin with remaining batter to about 2/3 full.
Bake at 325 degrees for about 24 minutes or slightly golden brown.
Place on a cooling rack to cool for about 5 minutes.
Use a knife to free each cupcake and continue to cool on cooling rack outside of tin.
Once cool, dip tops of cupcakes in chocolate ganache.
Chocolate Ganache:
Place chocolate in medium bowl.
Heat cream in a small saucepan over medium heat and bring just to a boil.
Pour cream over chocolate chips and whisk until smooth.
Let ganache cool slightly before dipping cupcake tops.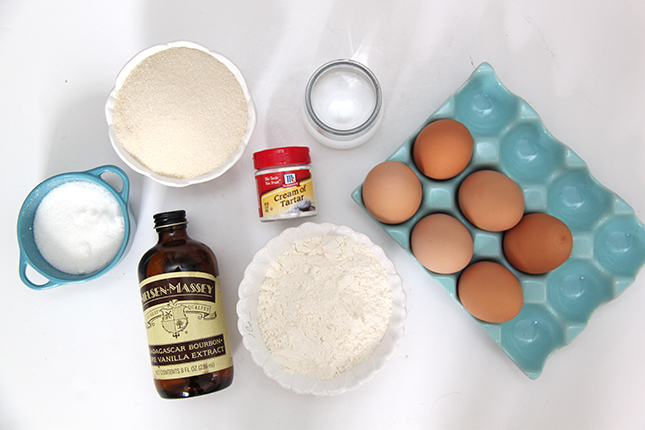 To make a sponge-y cupcake, you will need 6 eggs separated into yolks and whites, water, cake flour, sugar, salt, cream of tartar, and vanilla extract.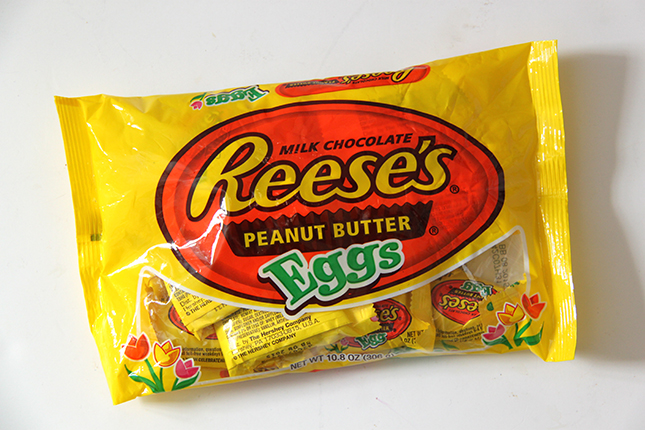 You will also need 24 unwrapped pieces of the best Easter candy ever.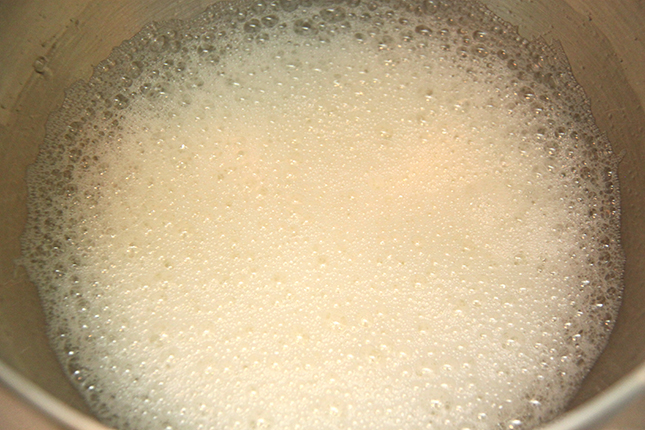 Beat the yolk until they are thick and lemon colored. Then add in sugar, water and vanilla. Slowly add in the cake flour and combine well, then set aside.
Next whip the egg whites until they are frothy (like the picture above!) Once they are frothy, add in the salt and cream of tartar. This will make them fluff up and look like meringue.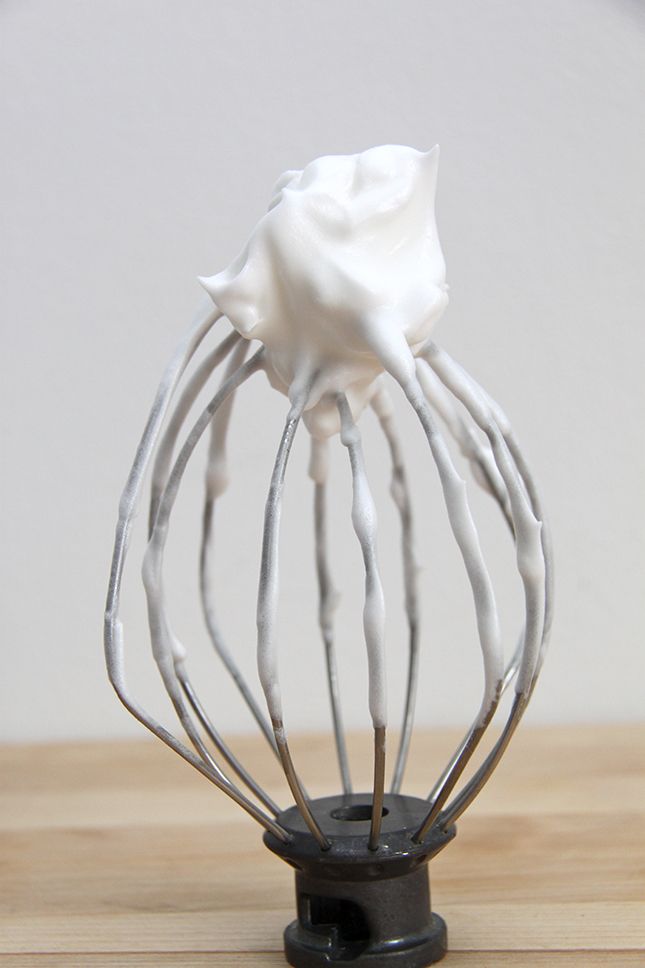 Continue beating the egg whites until they are stiff but not dry. They should be able to stand up on the whisk like the picture above but shouldn't be shiny.Then fold the whites into the yolk mixture. You will have a fluffy batter at this point! Add a tablespoon of batter to the base of your ungreased muffin tins or muffin liners.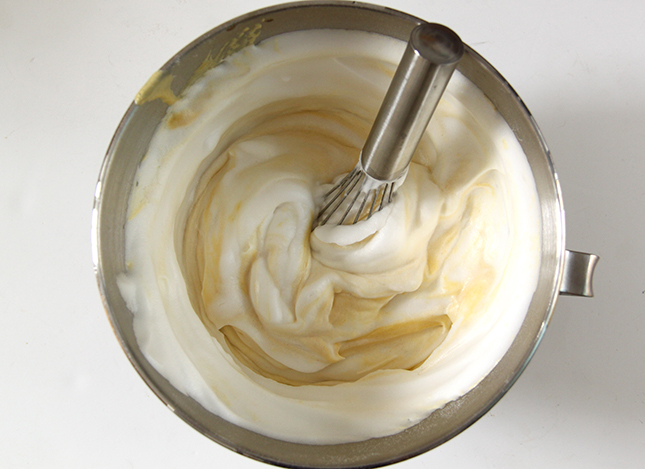 Then unwrap your Reese's Peanut Butter Eggs….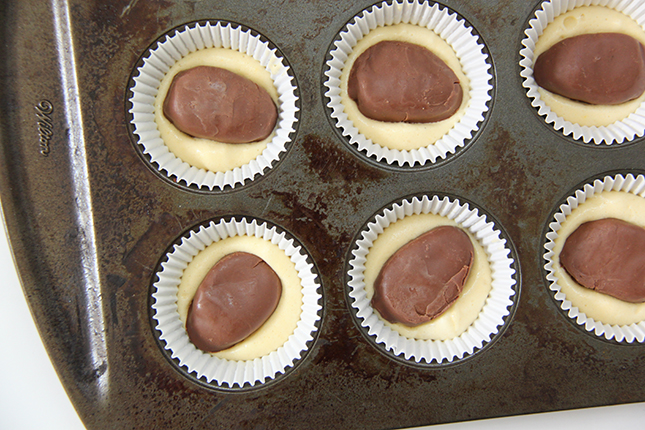 And plop them on top like so…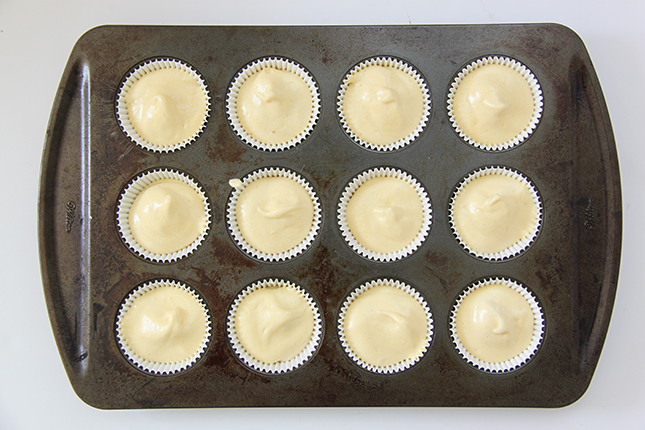 Then add more batter over top until the muffin tins are about 2/3 full. Bake at 325 degrees for about 25 minutes or until the tops of slightly golden brown. Then let cool and dip tops into your chocolate ganache!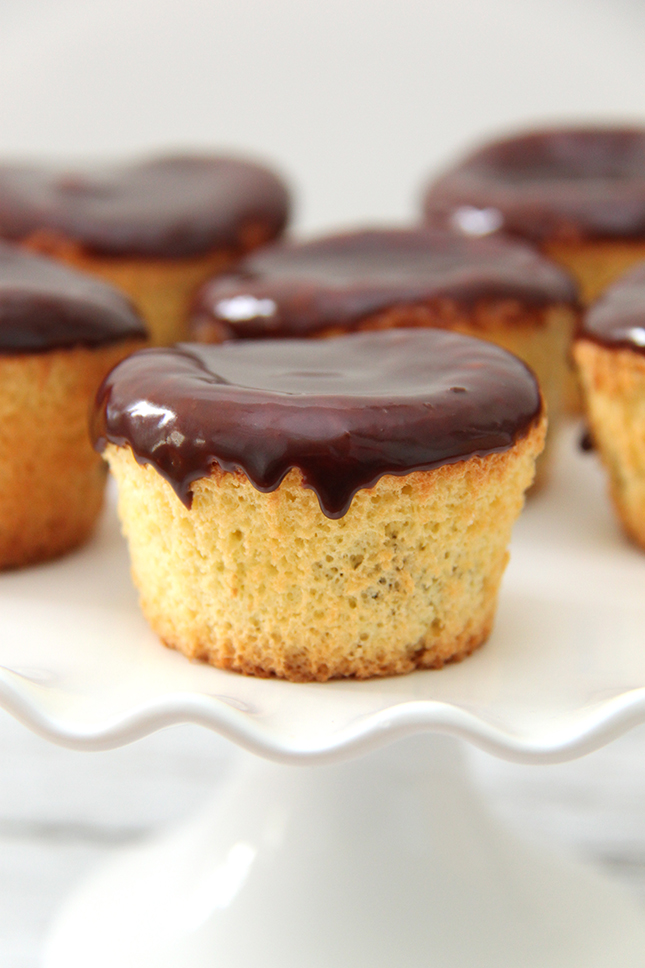 With a wide variety of new and classic treats from Hershey, you're sure to fill this year's Easter celebration with sweet treats the whole family will enjoy. Hershey Easter offerings are now available at retailers nationwide.
To learn more about fun recipes and crafts using Hershey's Easter offering visit
Or check out the hashtag #HersheysEaster on Pinterest, Instagram, or Twitter!
Thanks for stopping by today!
Maggie