Today I wanted to share a super cute and very tasty recipe that I created and was also featured over at the gorgeous Victoria Lee magazine for their December issue which was out earlier this month. One of my absolute favorite things to do with my family over the holidays is to snuggle everyone up for a fun family read aloud or movie night (see my other posts about that HERE and HERE). It's even better when both of those worlds collide with all the adorable Christmas movies and books that are out right now. One of our favorites just happens to be Rudolph the Red Nosed Reindeer. We wait with excitement every year to watch this cute movie and every year I like to make a big night of it by reading a Rudolph themed book and making a Rudolph themed snack like this Rudolph the Red Nosed Reindeer Popcorn Mix…it just feels right!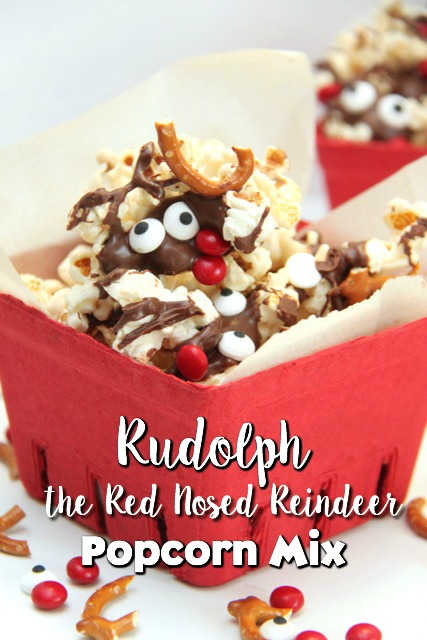 This fun little snack is sooo easy to make. My kids can practically mix it all up by themselves and, well, can pretty much eat it all up by themselves too, lol!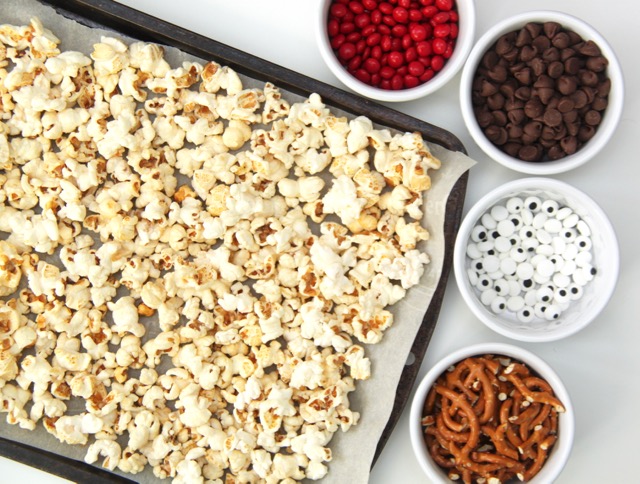 To make this adorably delicious Rudolph the Red Nosed Reindeer Popcorn Mix you will need:
1 bag of kettle corn popcorn
1 cup chocolate chips
1/2 cup red candy coated chocolates (like m&ms)
1/2 cup broken pretzel twists
1/4 cup candy eyes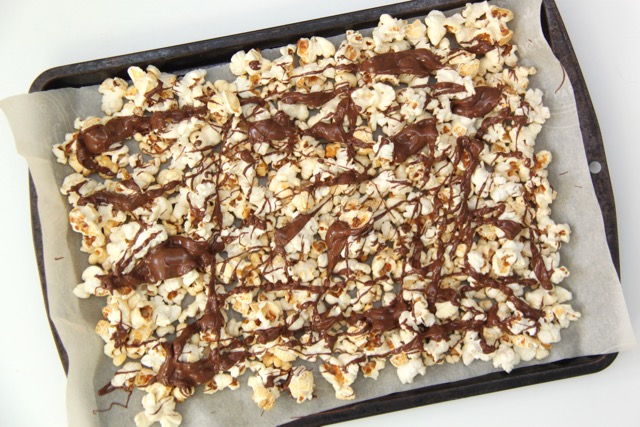 First, place your popcorn on a parchment lined baking sheet.
Next, you will need to melt the chocolate in a microwave safe bowl for about 1 minute. Stir until the chocolate is nice and creamy and then generously drizzle the chocolate all over the popcorn.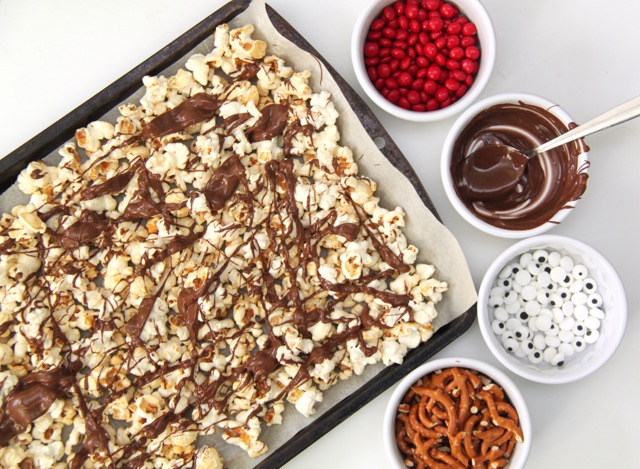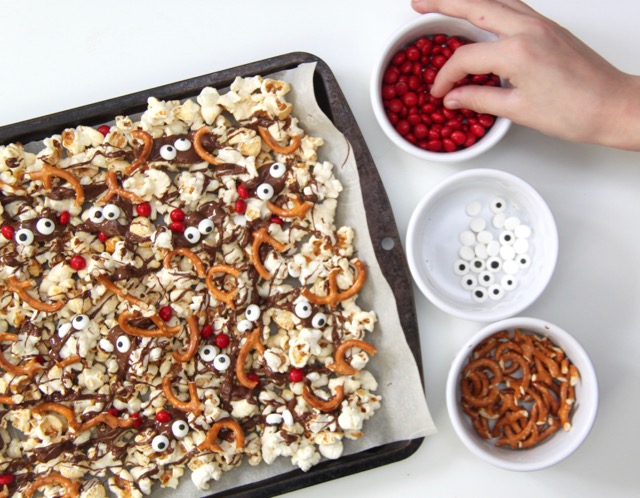 Then, have all your little helpers decorate the popcorn "Rudolph style" by sprinkling the red candy coated chocolate pieces (Rudolph's red nose!), broken pretzels (His reindeer antlers!), and the candy eyes all over the popcorn.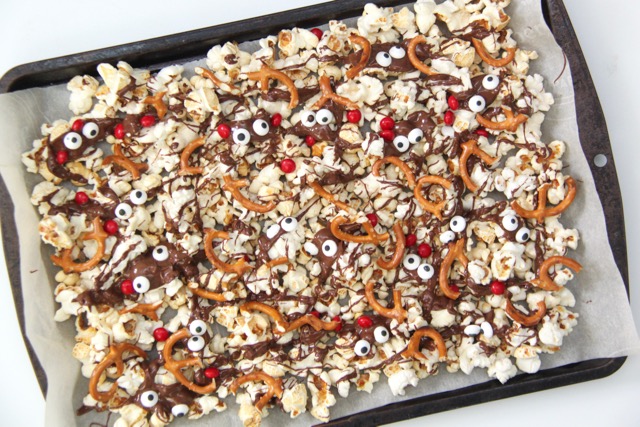 Let the popcorn mix chill in your refrigerator for 10 minutes so the chocolate can harden.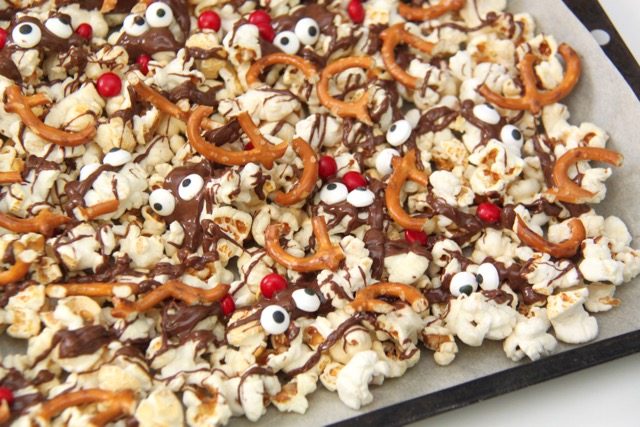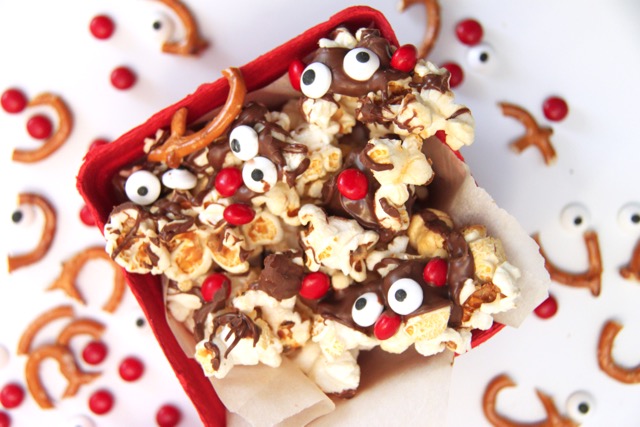 Then break up the popcorn mix into chunks and serve it up during your read aloud or movie!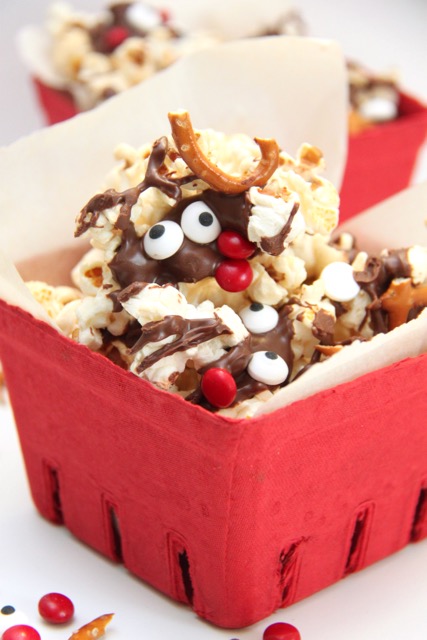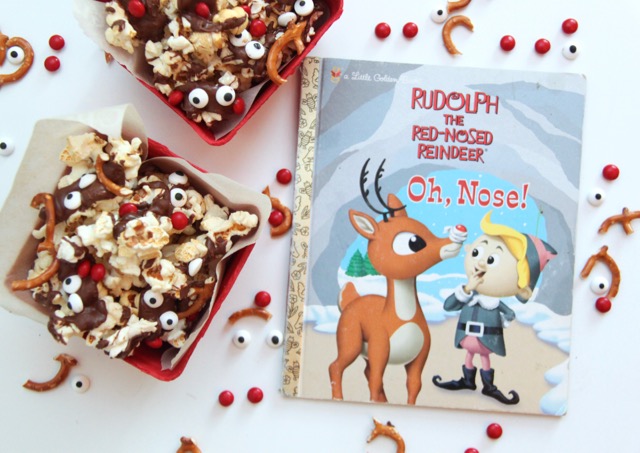 It's such a fun way to experience a book or movie and a great way to make sweet memories with your children! I hope this inspires you to spend some warm and cozy evenings in with your little ones!
Thanks for stopping by today!
Love,
Maggie