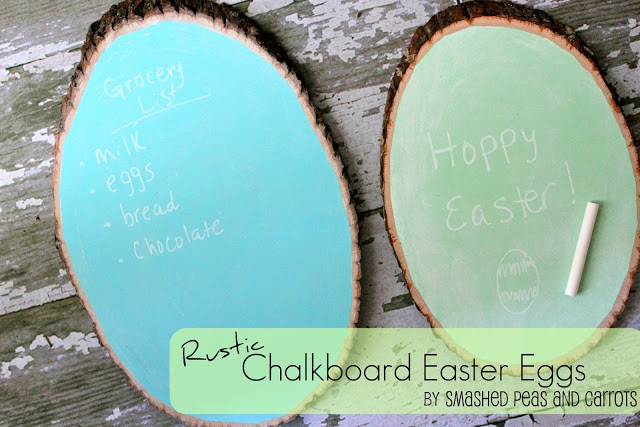 How's about a fun and functional craft for the Easter holiday and beyond?  With a week to go before Easter I've got just the quick project for you, believe it or not 🙂  Last week I was at Michael's (again!  I was seriously shopping for a friend, true story.) with Eloise and I spotted these cute wooden board slices of tree trunk out of the corner of my eye while we were rolling down the wood aisle.  They totally reminded me of eggs in their oblong shape.  I snatched up two in different sizes and thought if I prettified them with some of that rad pastel Martha Stewart chalkboard paint I used to make
these
they would be perfect Easter-y/Spring-y goodness my lacking-in-Easter-decor walls were crying for 
plus
they would have the grand function of being a chalkboard/note-taking space as well.  Boom.  There you have it.  
Rustic Chalkboard Easter Eggs
were born.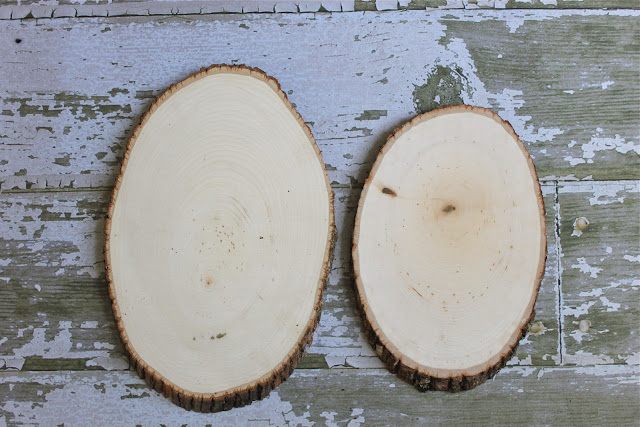 Rustic Chalkboard Easter Eggs
Piece of wood tree trunk slice
Chalkboard paint
Painter's tape
Foam brush
Chalk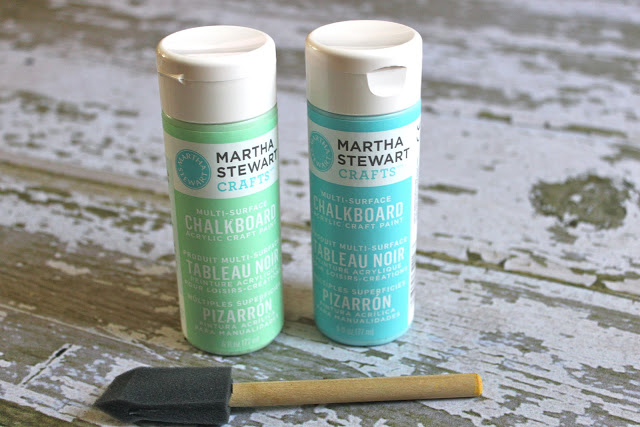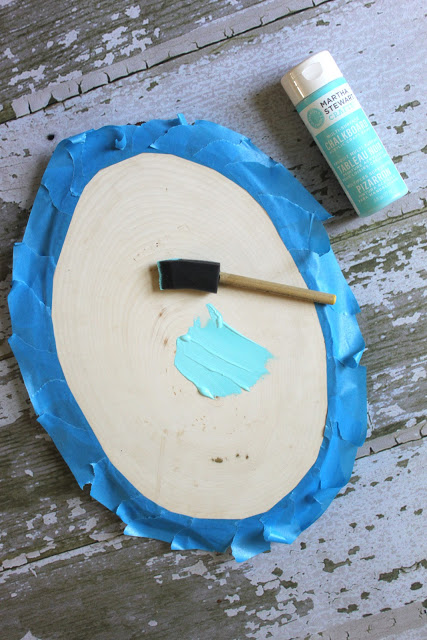 Grab a roll of Painter's tape and cut small pieces to go around the tree slice protecting the bark portion.  Then apply a nice even coat of chalkboard paint to the wood.  Let it dry for one hour and the re-apply the paint a second time.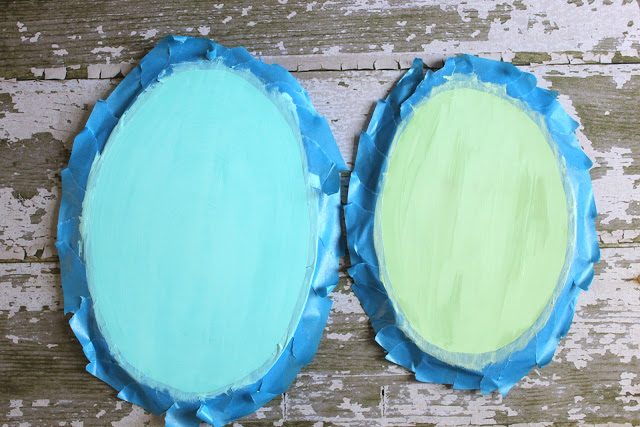 You will need to wait 24 hours for the chalkboard paint to cure…tick, tock, tick, tock…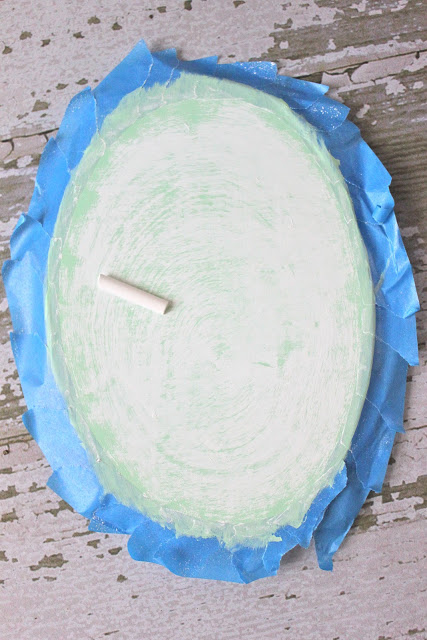 Once 24 hours have come and gone, grab a piece of chalk and rub it all over the paint.  This will help condition the chalkboard so you can write on it!   Wipe it off and your rustic chalkboard easter egg is ready to use!  You could use a sawtooth picture hanger to hang it on your wall or even superglue a strong magnet on the back and hang it on your fridge.  Oh! Or just place it on a wire plate holder and keep it on your counter…the options are endless I tell ya!
Write up that grocery list for the week or maybe a cute Easter quote…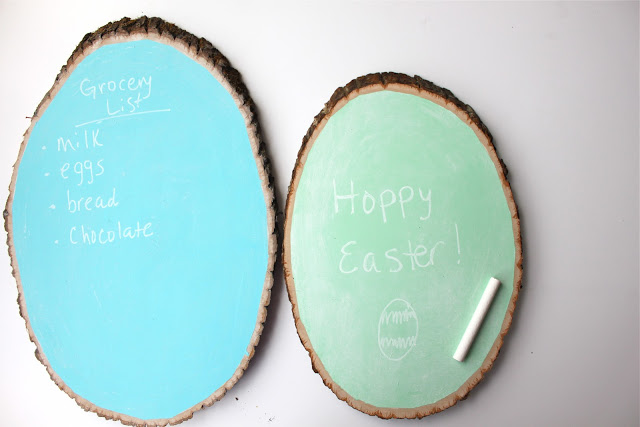 Happy crafting!
 XOXO,