*This post is in partnership with Universal Pictures Home Entertainment
You guys! I am so excited to share this post with you today because we absolutely love, love, love this movie. I remember the year before The Secret Life of Pets came to the theater we had seen it as a preview before another kid/family movie we went to see and the whole theater was laughing at how funny those little snippets were. It looked hilarious and we couldn't wait to see it when it came out in the theater…I cannot believe we had to wait a whole year!!! Well, thank goodness it is now available on DVD and Blu-ray! Right in time for holiday gift giving! We received an early release copy and Oliver couldn't wait to pop it in the DVD player and watch it as soon as it arrived in the mail!
If you have not heard of this movie yet, well let me share with you what it is all about! The Secret Life of Pets is a comedy about the lives our pets lead after we leave for work or school each day. It was created by the humans behind Despicable Me.
The new DVD & Blu-ray release features nearly an hour of bonus content, including three hilarious mini-movies: the all-new Norman Television and Weenie PLUS Mower Minions which debuted in theaters and is now available to own.
The all-star voice cast includes Louis C.K., Eric Stonestreet, Kevin Hart, Jenny Slate, Ellie Kemper, Lake Bell, Dana Carvey, Hannibal Buress, Bobby Moynihan, Steve Coogan and Albert Brooks.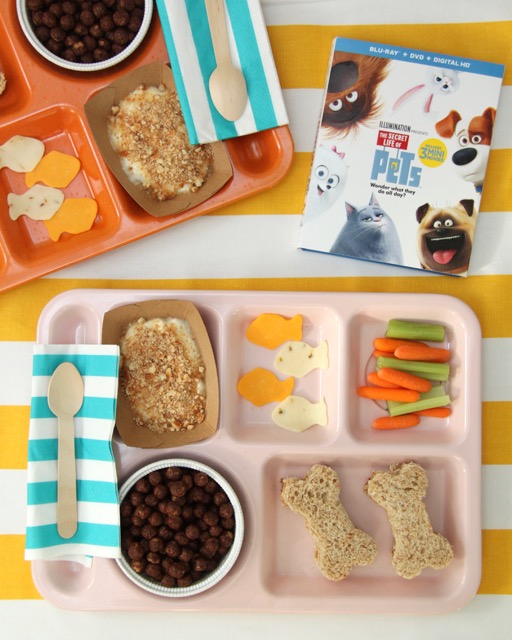 You know I love making themed snacks to go along with our movie nights and read-alouds so I had to create a cute snack tray based on the pet characters in the movie!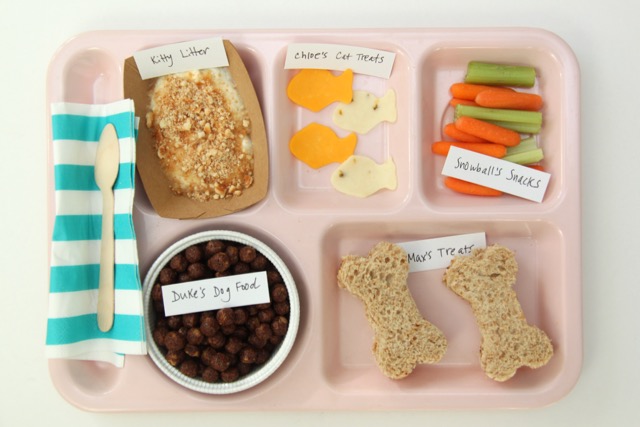 Here it is in all it's glory!! 🙂
Kitty Litter: Vanilla yogurt with crushed vanilla wafers sprinkled on top
Chloe the cat's treats: Fish-shaped cheese slices
Snowball the bunny's snacks: Carrots and celery
Duke the dog's dog food: Cocoa Puffs
Max the dog's treats: Bone-shaped almond butter and jelly sandwiches
Oliver curled up with a blanket, our doggie, Olivia, and his tray of snacks…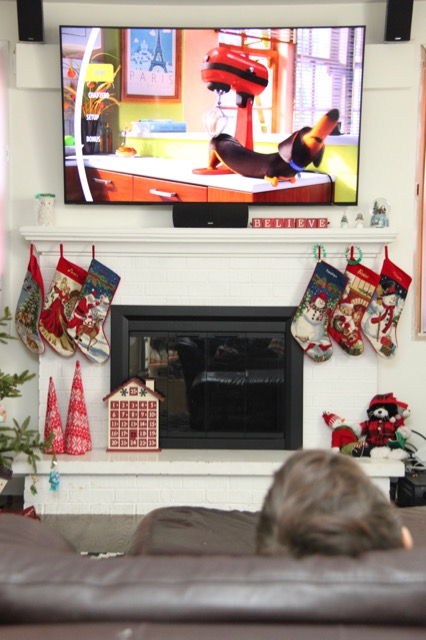 it was the perfect afternoon to sit back and watch this cute movie!!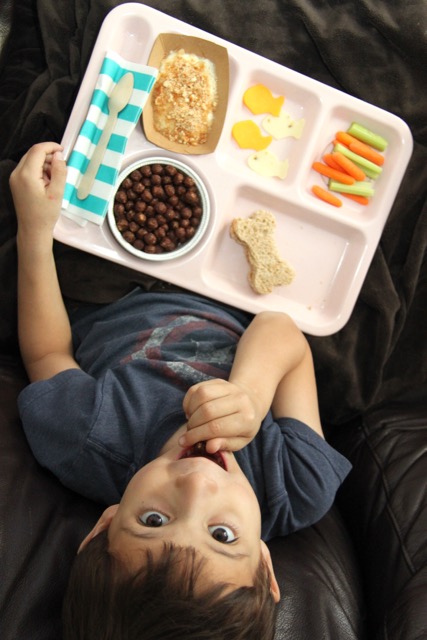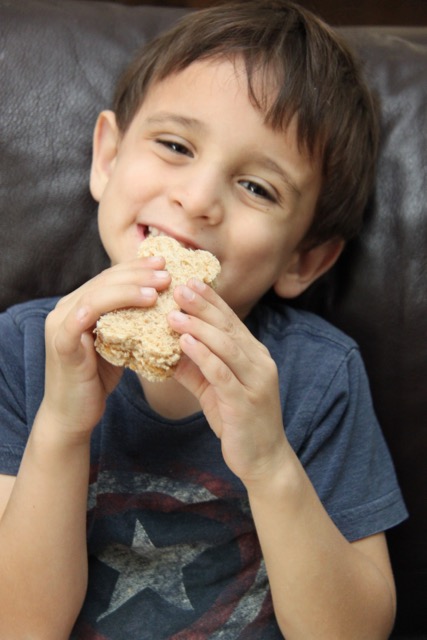 Oliver's favorite character is Max but I personally happen to love Snowball (played by Kevin Hart)!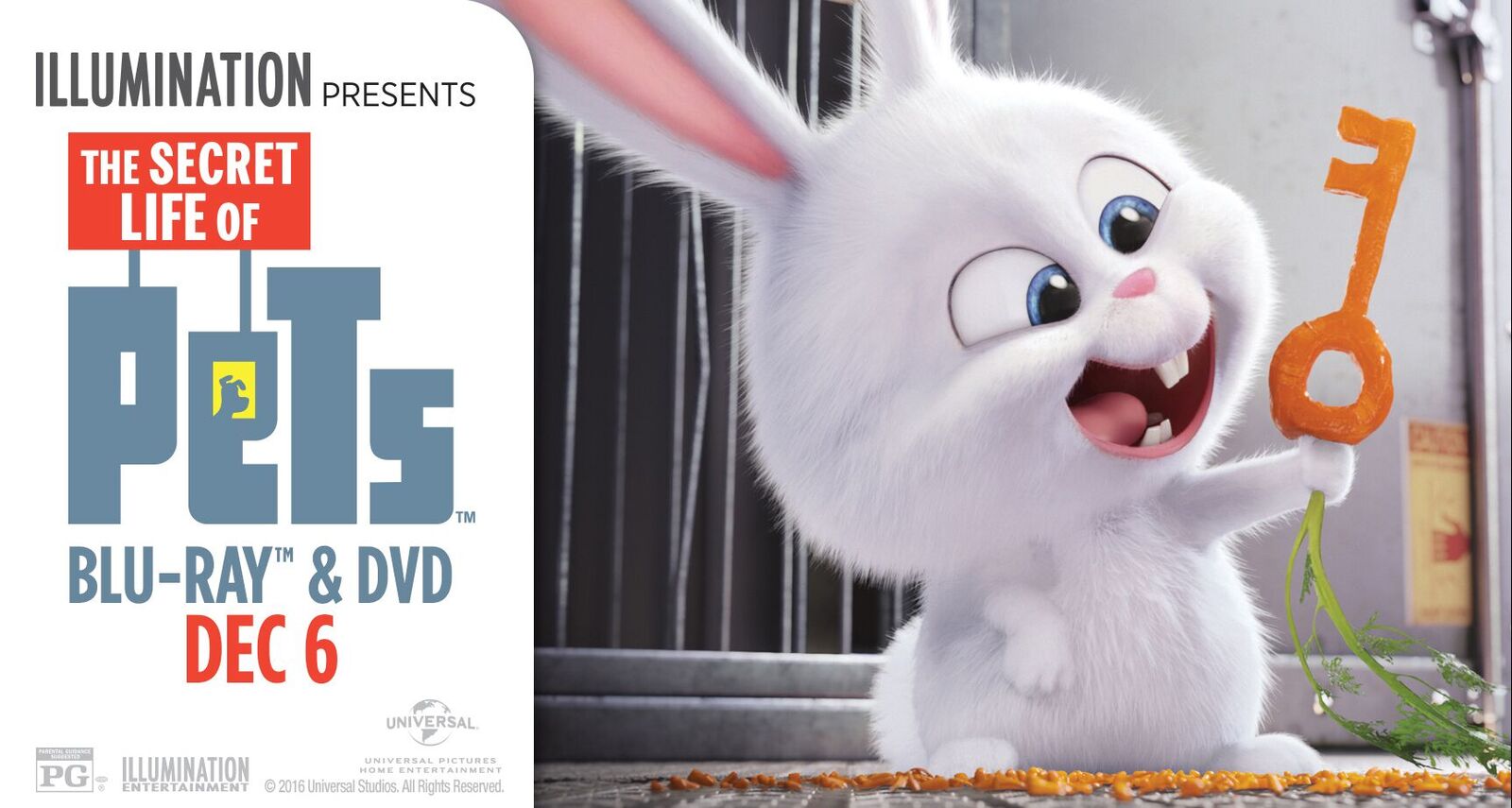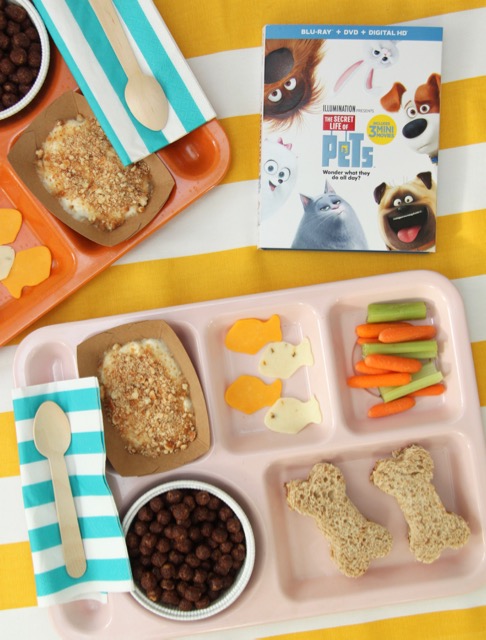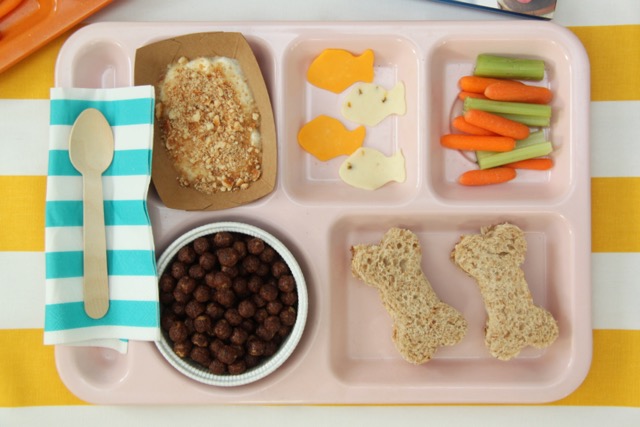 Here is a peek at the trailer so you can see how cute and funny this movie is, perfect for kids and your next family movie night at home!

Thanks for stopping by today, I hope these human pet snacks inspire you to have fun with your kids!
Love,
Maggie