This Slime Valentine Card Free Printable is the perfect cute and easy to make valentine for kids of all ages! Just add a container of slime for the most adorable Valentine ever!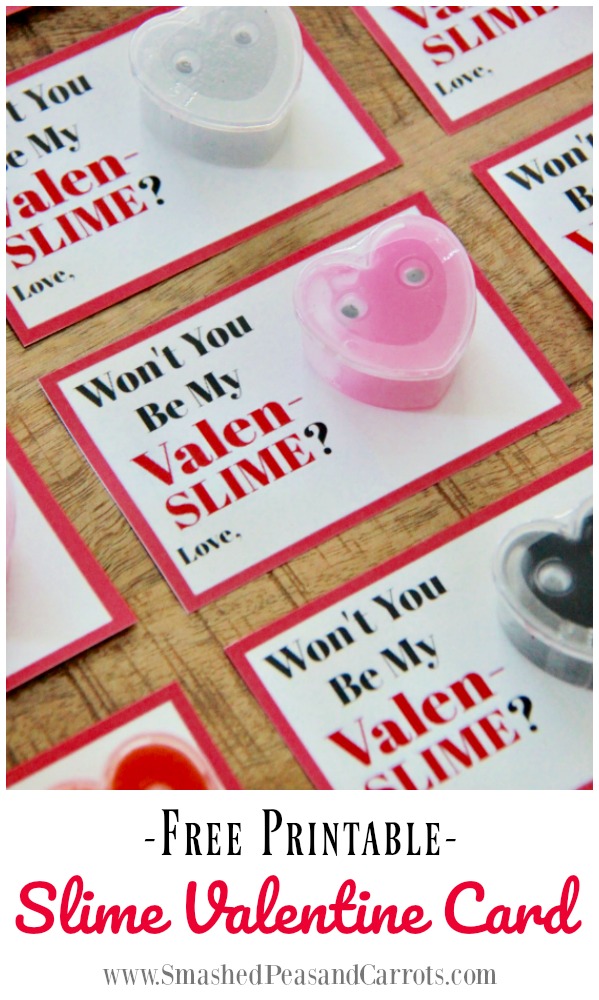 Having two little slime connoisseurs living in my house, I through what better Valentine to create for them this year than one involving slime?!! You know what they say, "Slime…it's the gift that keeps giving!" (LOL. Just Kidding. I don't know who even says that.) My girls have been hard core slimers since this summer and cannot get enough of it. I recently found these cute little pots of slime (shaped like hearts, no less!) and thought they would be fun to play with and definitely not as messy as making it ourselves and thought maybe other parents might agree! Hooray for no more slime making in our kitchen! (affiliate links present)
If you live anywhere near a Target, you will probably be able to find these little heart slime pots somewhere within the Valentine aisles. And if not, have no fear! I found these these cute little slime containers on Amazon that would work perfectly with these cards!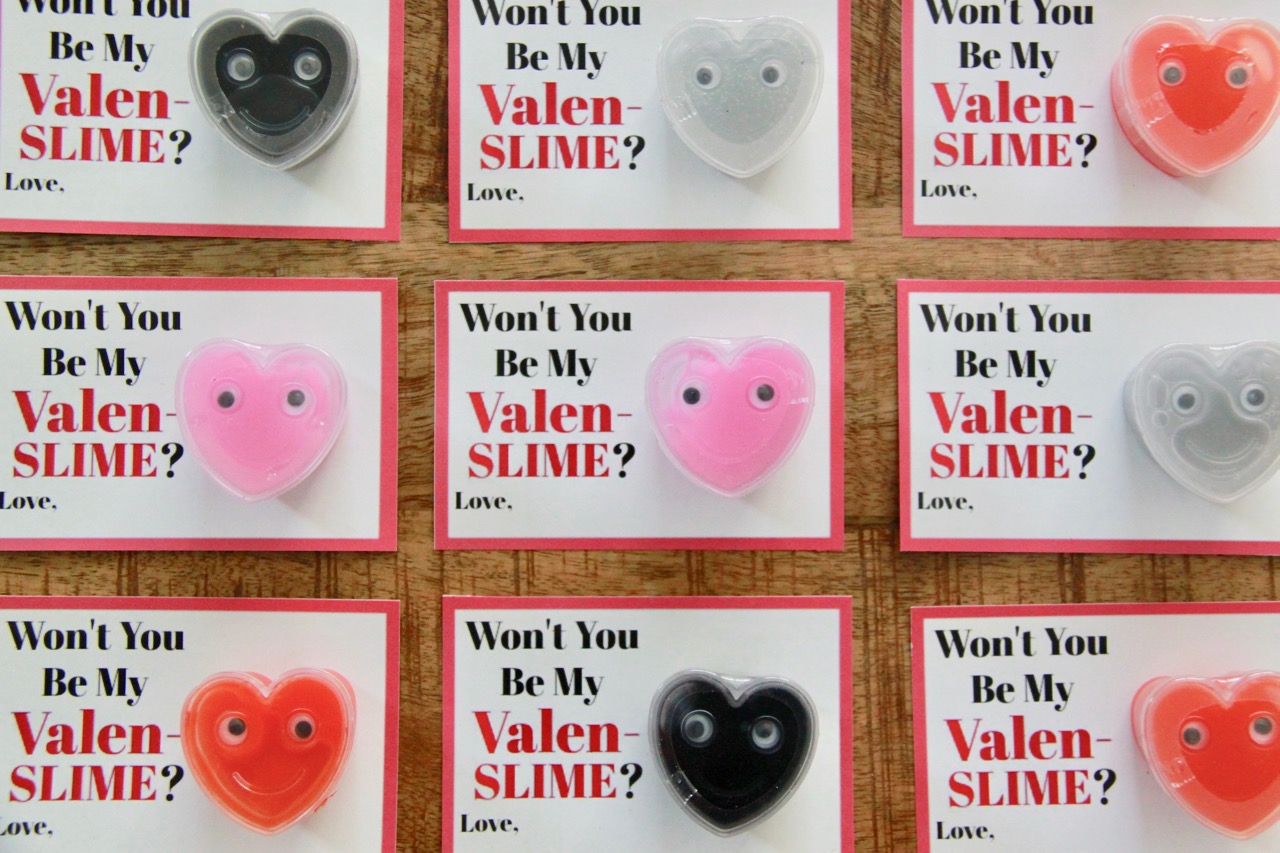 And on a side note before printing these Valentines, I always print out my printable cards with this heavy white card stock. Whatever you do, don't use your regular printer paper, it is way to flimsy and thin…especially for those slime pots no matter how little they are!
I also have this awesome paper cutter which I love to death but is waaaay over priced on Amazon! You may want to shop around for a better deal if you are looking for one! I highly reccomend it though, it makes jobs like this a breeze.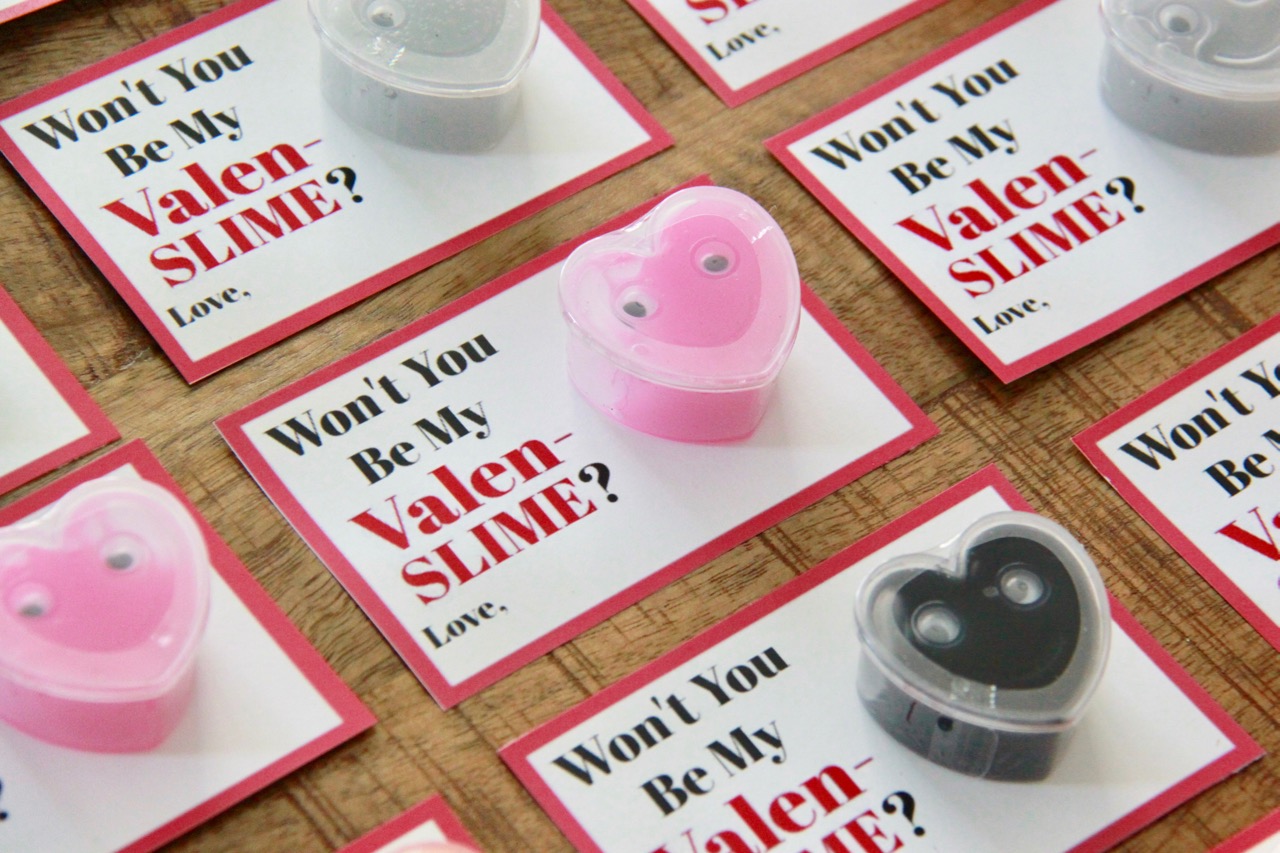 Slime Valentine Card Free Printable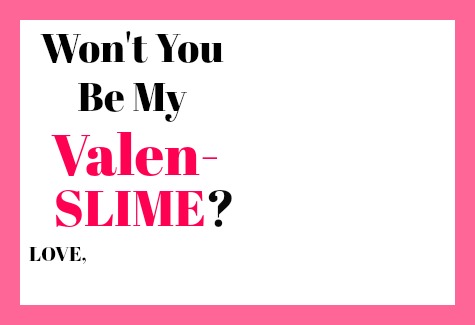 To print out the Slime Valentine Card free printable that I created, you can simply click on the image above or drag it to your desktop if you are needing to just print one or if you are wanting to resize it at all. Otherwise, I have created a PDF which includes 6 cards, you can find it by clicking here: Slime Valentine Card Free Printable 
Ta Da! This is what the PDF will look like all printed out. Just cut each card apart with a good pair of scissors or a paper cutter.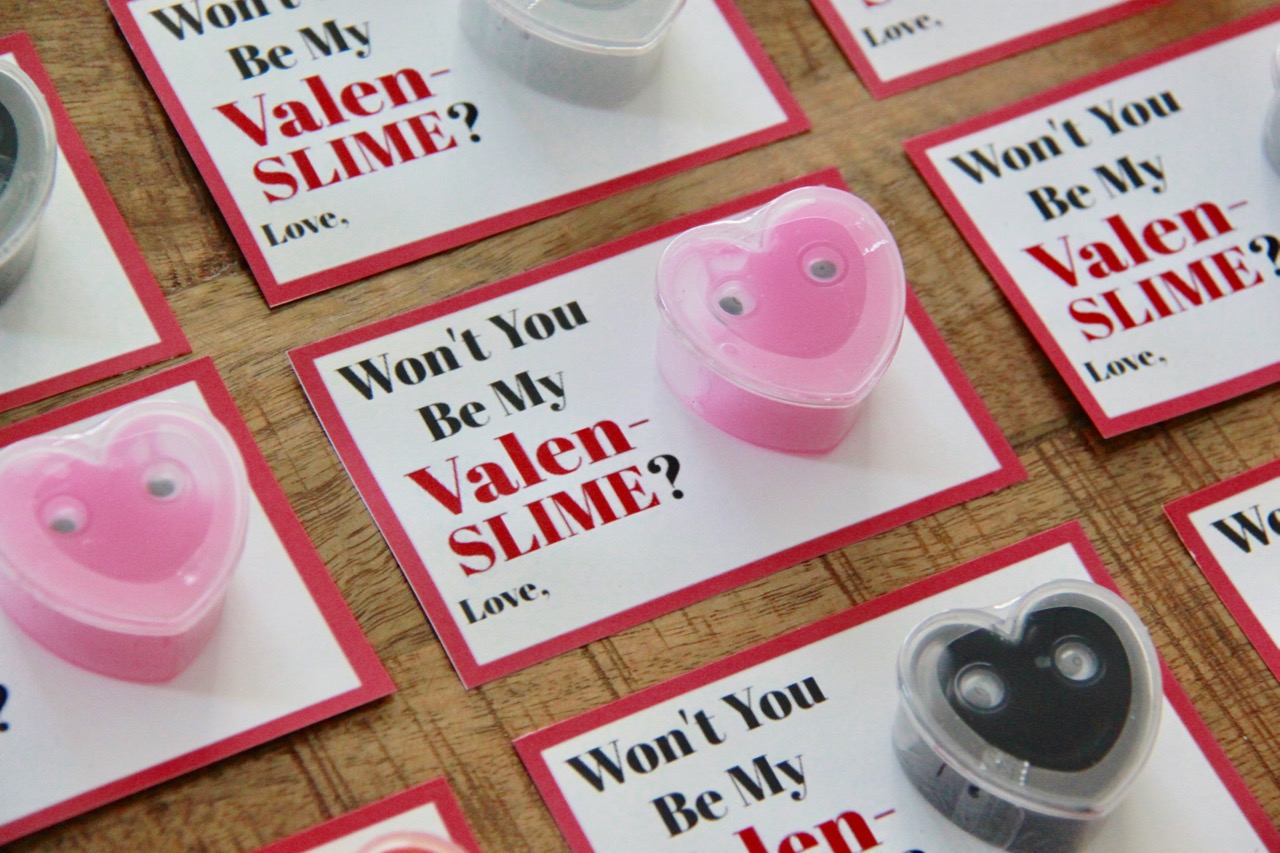 I attached all the slime pots with these glue dots, they are my favorite and, not only hold things well, they come off said thing without too much of a fight!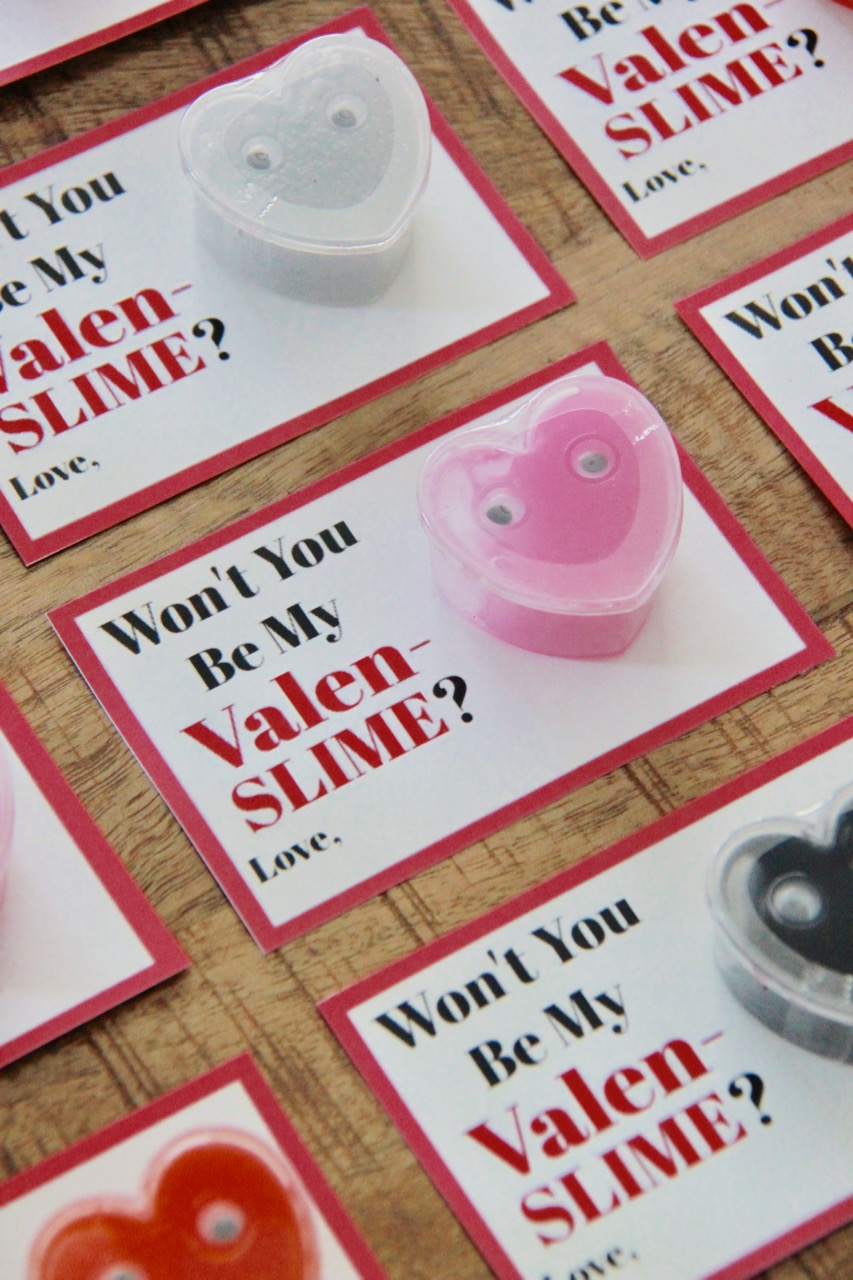 And there you go, a super cute and pretty easy to make classroom Valen-SLIME!!
For more easy recipes, crafts, tips and tricks please LIKE Smashed Peas and Carrots on Facebook or follow me on Instagram or Pinterest for more great ideas like these:
Thanks for stopping by today!
Love,
Maggie