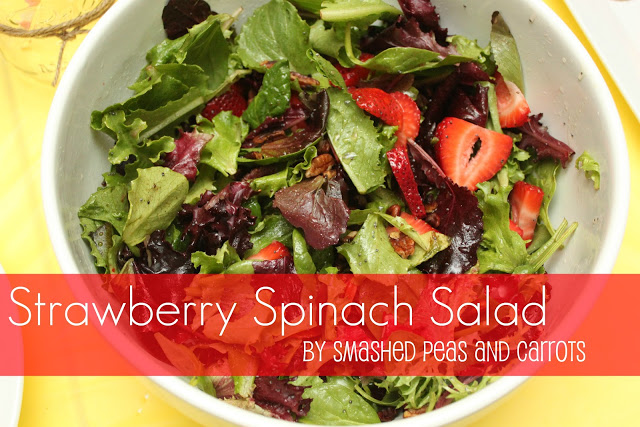 Like I mentioned in my
"Spring is Here" Play Date party post here
, this salad has to be one of my top favorite salads to eat EVER.  It's so, so good.  Fresh strawberries, toasted pecans, and the vinaigrette?  Oh, it's to die for…really that good!  I have been known to make a huge family-sized bowl of this salad and eat the whole thing myself, yup true story…sad but true and hey, I'm okay with that.  Alright, enough talk.  Now, go and make this salad and enjoy!
Strawberry Spinach Salad
Ingredients
1 lb fresh spinach or other salad greens mix, washed and dried
1 pint of strawberries, washed and sliced
½ cup pecan halves or walnuts
2 tbsp butter
⅓ cup raspberry vinegar
1 tsp salt
½ cup sugar
1 tsp dry mustard
½ cup vegetable or olive oil
1½ tbsp poppyseeds
Instructions
Blend together raspberry vinegar, salt, sugar, dry mustard, oil and poppy seeds in a bowl or small resealable container.
Using a jelly roll pan or cake pan, brown nuts in butter at 350 degrees for 10 minutes or do this on the stovetop in a frying pan.
When ready to serve, place spinach in a bowl and toss with dressing.
Add nuts and strawberries over top or mixed within salad
Such simple ingredients really pack a punch in the flavor department, love that!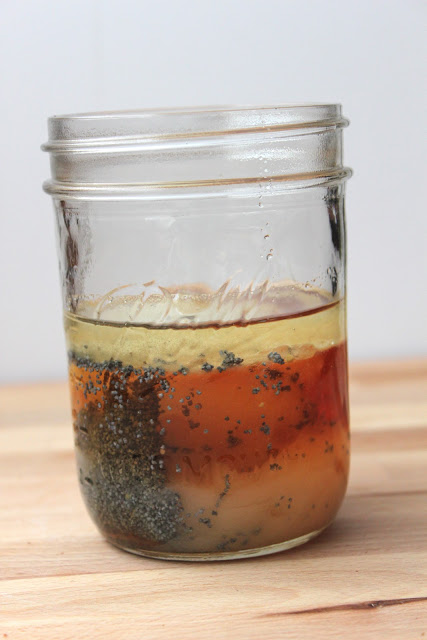 Just mix the raspberry vinegar, salt, sugar, oil, dry mustard, and poppyseeds together in a container that has a nice tight lid.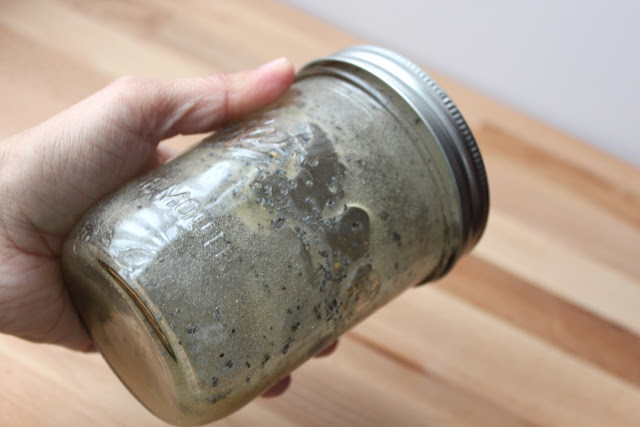 And shake that baby up!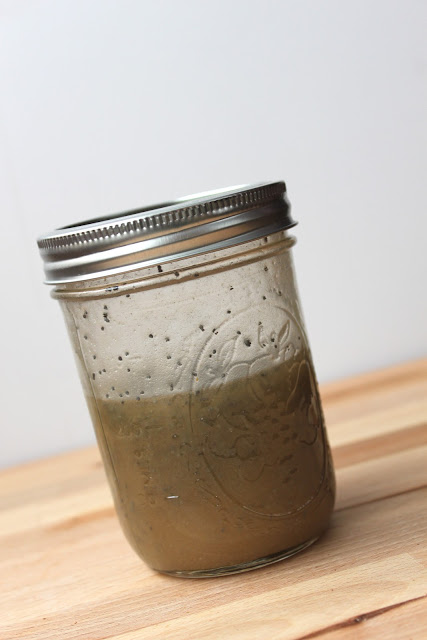 Deee-lish…Homemade Raspberry Vinaigrette, one of my most favorite dressings ever!!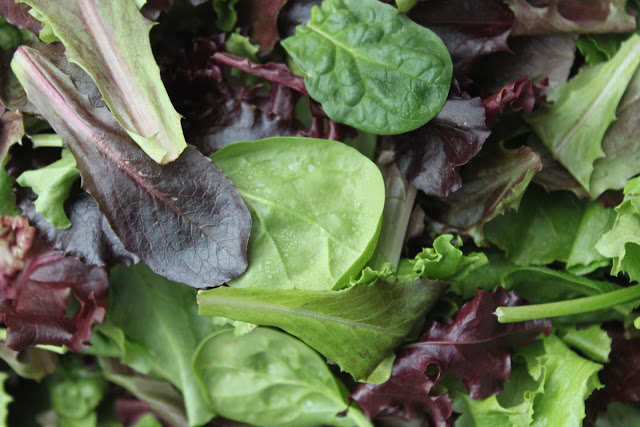 Then wash and dry about 1 pound of fresh spinach or mixed salad greens…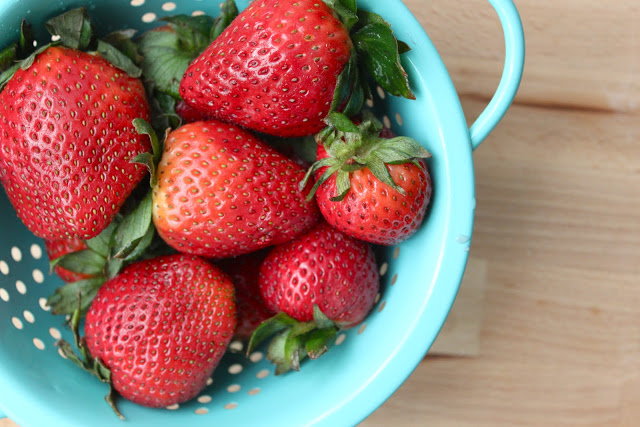 And wash and slice about 1 pint of fresh strawberries…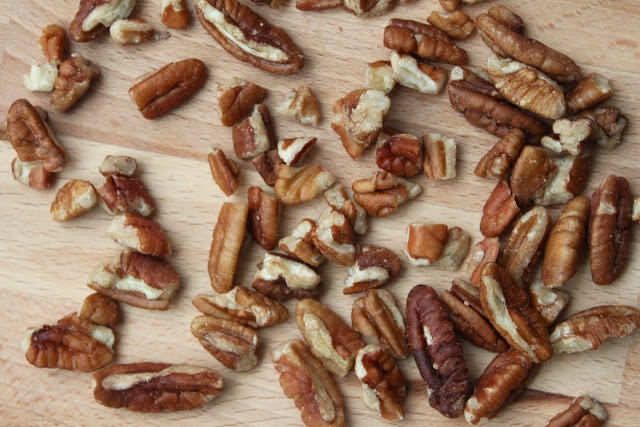 Then brown 1/2 cup of pecans or walnuts in 2 tbsp of butter in your oven at 350 degrees for about 10 minutes. You can also do this step on the stovetop in a frying pan, easy peasy dudes!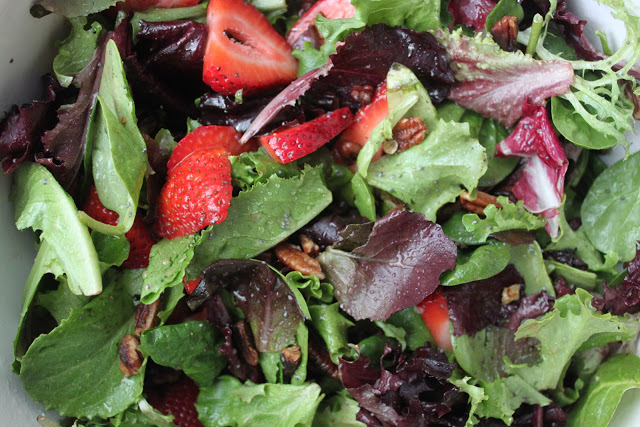 Mix it all together in a nice big bowl and enjoy yourself a nice and healthy meal or side dish, you are welcome!  🙂
Thanks for stopping by today!
XOXO,