If you have an elementary-age child in your home, especially a boy, then you might be more than familiar with the Captain Underpants series of books by Dav Pilkey. They are one of Noah's favorite book series' to read! He was super excited to get his copy of the latest installment in the series, CAPTAIN UNDERPANTS AND THE SENSATIONAL SAGA OF SIR STINKS-A-LOT, when it came out August 25th that he read it in just a couple of days (hooray for books that make kids read!!!) Since we both love the Super Hero theme of these books we thought it would be fun to make a Super Hero craft together for the book's release because "Reading Gives You Superpowers" doesn't it!?! Plus, a fun Super Hero Book Cover complete with mask and cape always makes picking up a good book that much more fun to read!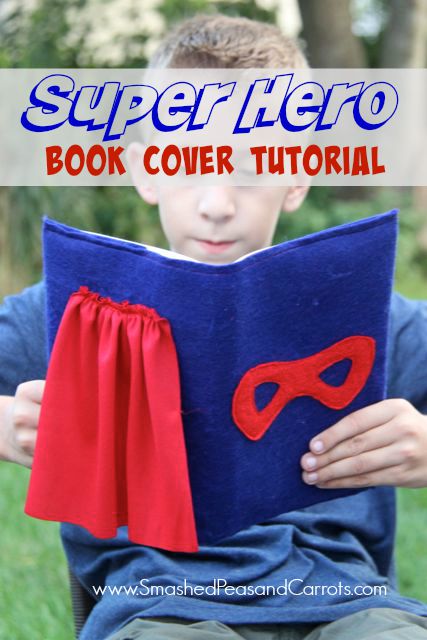 This Super Hero Book Cover is quick to make! Since it is made our of felt you do not have to hem any of it, just two straight stitches and BAM it's done. If you are creating it with your child, you should be able to make one in just a couple hours!
Here what you will need to make your own:
Super Hero Book Cover
1 piece of felt measuring 10 x 19 inches (for this particular book…I will show you how to measure for a book of any size below!)
1 scrap piece of jersey fabric for the cape measuring 7 x 9 inches
1 scrap piece of felt for the mask applique
coordinating thread


To measure for a book of any size, lay your closed book onto the felt and make sure to leave 1/2 inch of extra felt at both the top and bottom which is where you will sew the book cover flaps closed. Then, take the felt and fold it inside the front and back cover, making a 3 inch book flap. Make sure to completely cover and close your book so you can account for the extra felt needed at the spine of the book when is is closed shut!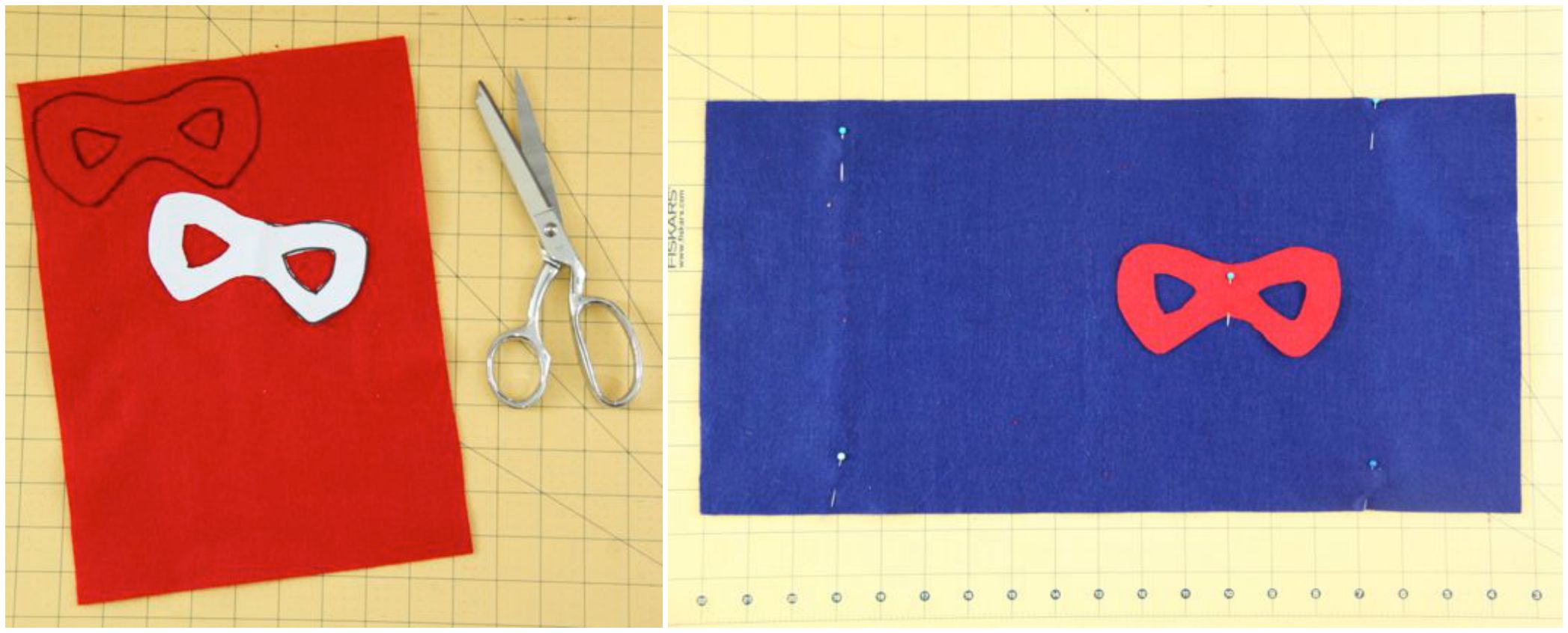 Next, trace a Super Hero face mask onto the scrap red felt. I free-handed mine onto a piece of printer paper first! Cut out very carefully with sharp scissors and then center it onto the front of the book cover and pin in place.
*I used pins to demarcate where the flaps of the book cover would be and creased the spine into the felt so I knew more or less where the front of the book cover was going to be located.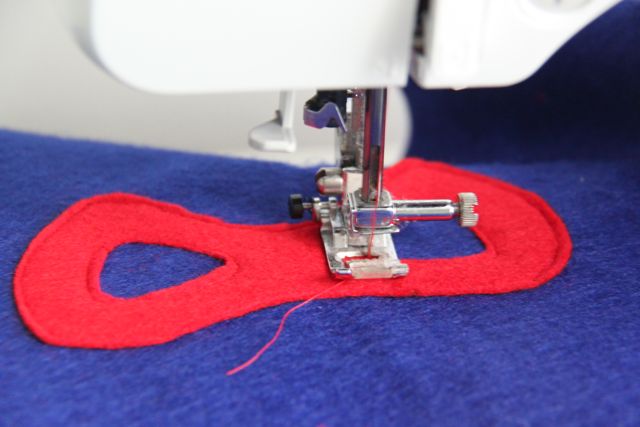 Using your sewing machine and coordinating thread, sew the mask appliqué into place carefully.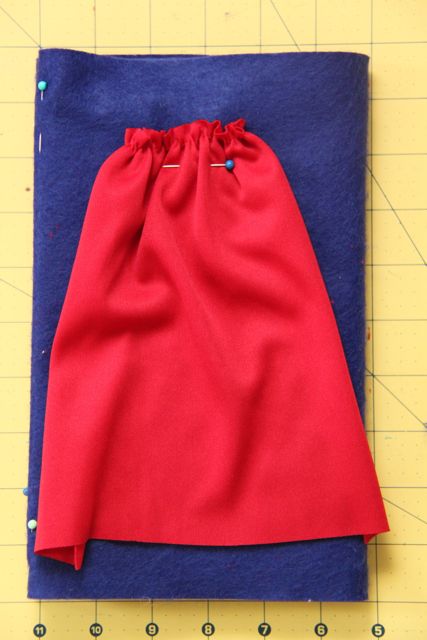 Next, take the scrap of red jersey fabric and, on the long 9 inch side, gather the fabric at the top. Once it is gathered, straighten the gathers out and pin to the top of the backside of the book cover. Sew into place.
*Depending on how large your book is, you may need a longer or shorter cape!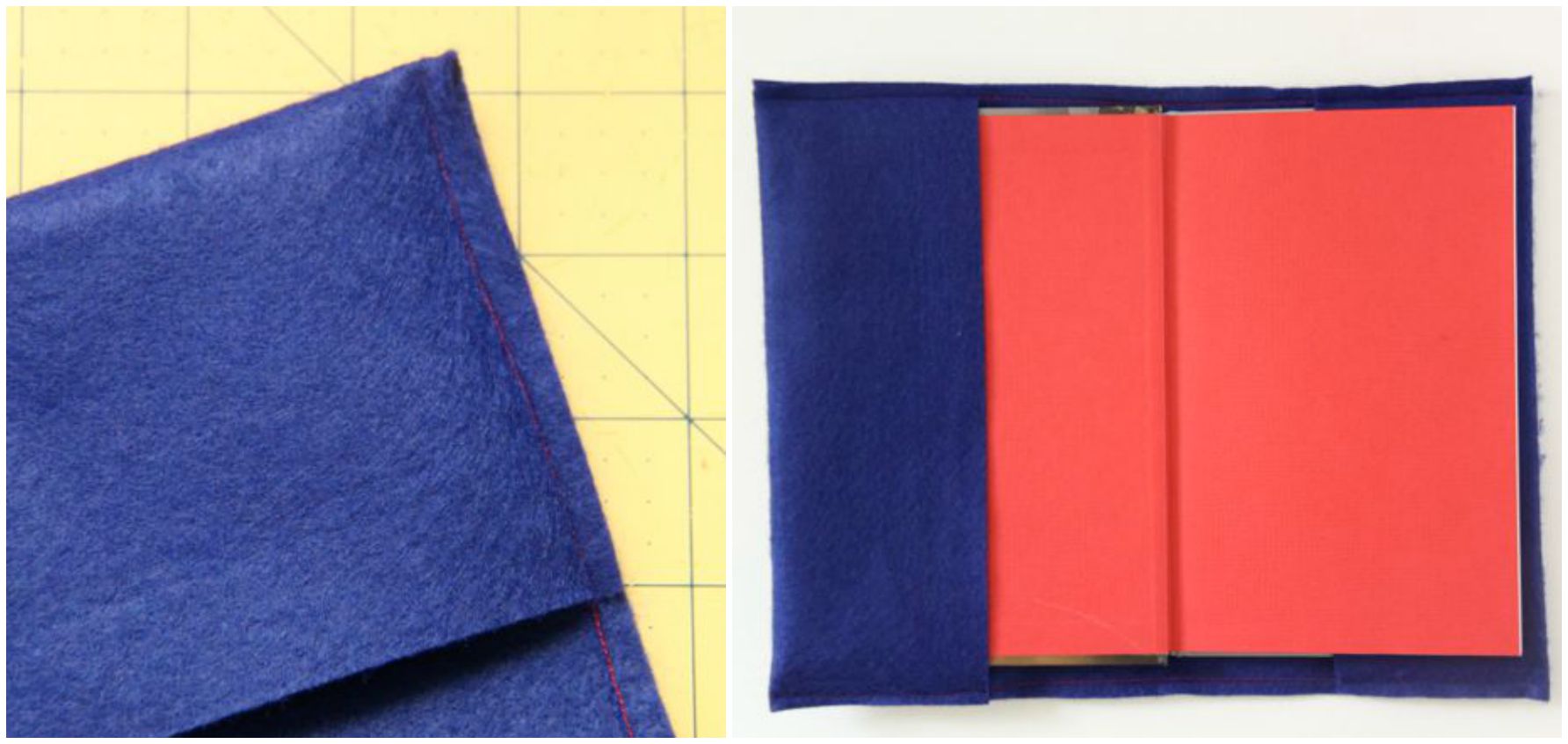 Once the mask and cape are in place, you can fold the front and back book flaps in 3 inches on each side and pin in place. Sew along the edge at the top and bottom going all the way across from one book flap to the other using a 1/4 inch seam allowance. Now you are finished! Gently ease your book inside your new Super Hero Book Cover and enjoy your superhero powers as you read your favorite book!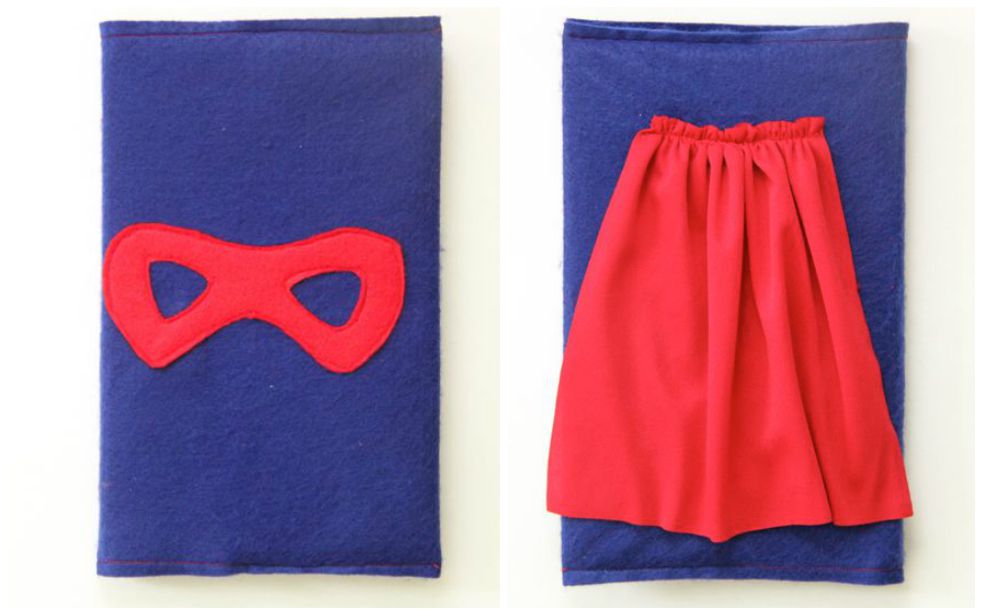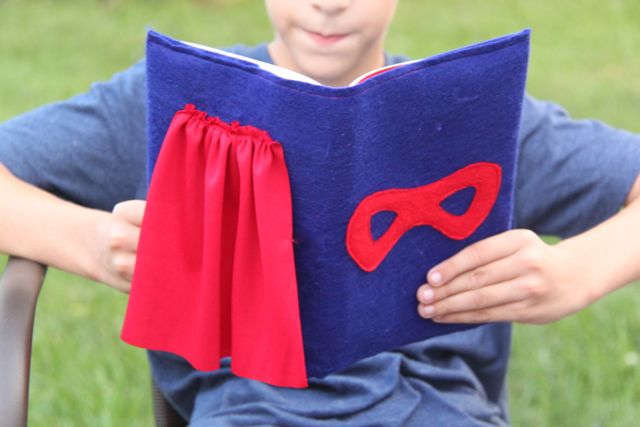 Is it a bird?
Is it a plane?
It's Captain Noah to the rescue!!!!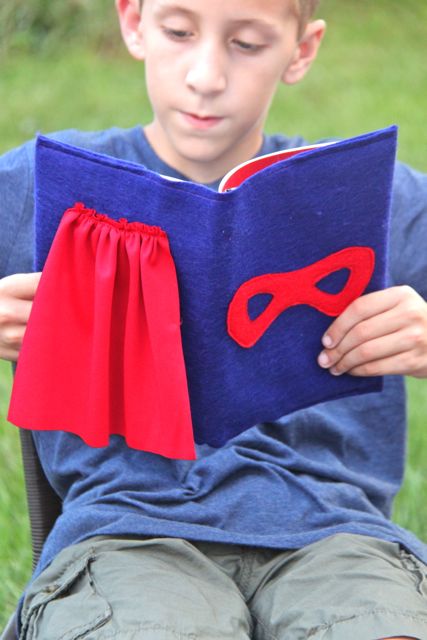 About the Book
There's something rotten in the state of Ohio, and it's smellier than a pile of putrid gym socks! Steer clear–it's Sir Stinks-A-Lot! George, Harold, and their doubles, Yesterday George and Yesterday Harold, have a good thing going. Two of them go to school, while the other two hide in the tree house and play video games all day–then they switch! But when their malicious gym teacher, Mr. Meaner, creates a method of mind control that turns their fellow students into attentive, obedient, perfect children, the future of all humanity will be in their hands!
LEARN MORE
Visit Dav Pilkey at www.pilkey.com
Check out scholastic.com/captainunderpants
#PilkeyPower
And check out Dav Pilkey's newest video on how "Reading Gives You Superpowers!"

Love,
Maggie
*This post is sponsored by Scholastic but all opinions and ideas are 100% mine, as per usual!