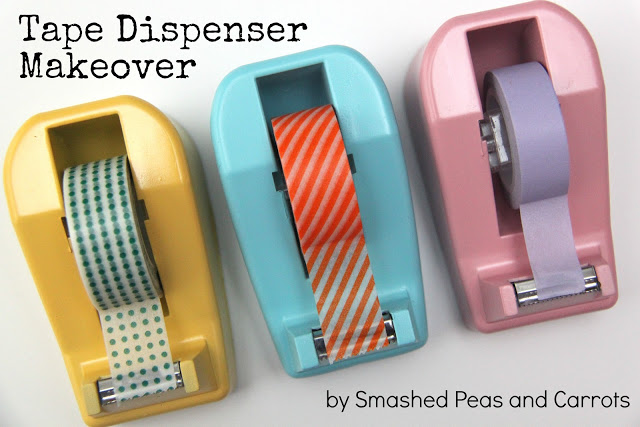 For lack of a better title, that is what this project really is…a Tape Dispenser Makeover.  Yup, true story.  I bought a few ugly black tape dispensers at the Dollar Store awhile back to help out my washi tape obsession and just couldn't handle the plain-ness and the boring-ness of them.  Blech, no good.  They just weren't pretty.  You know me, I like pretty.  Even if an object has a run-of-the-mill job like cutting tape it still needs to look pretty in my book.  Plus, prettifying them makes these little guys fit in my sewing studio a whole lot better 🙂
A bit of a before and after picture for you.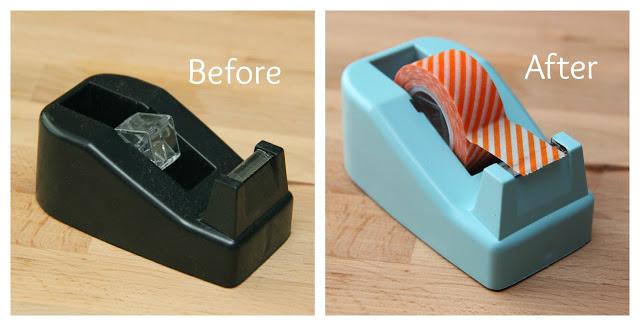 See, so much better!
Can you believe the Dollar Store sells these babies for a buck?  Such a steal!  And perfect for washi tape 🙂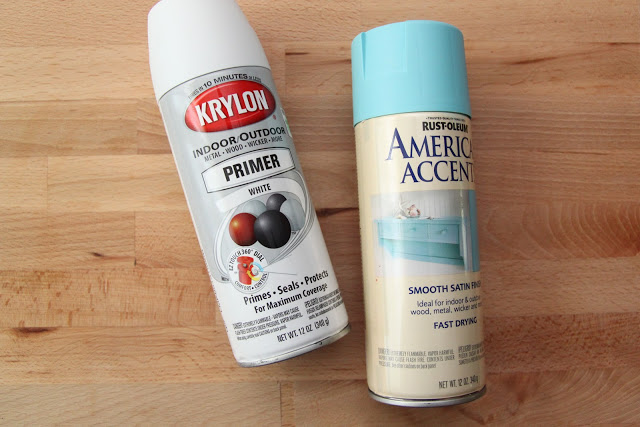 This project seriously only takes a couple of hours and that is just because of the drying time of the primer and the paint.  Yes, you probably could do without the priming but why take a chance?  For minimal time investment you will have these pretties on your desk looking all gorgeous and personalized with your choice of fun colors.  Can't beat that!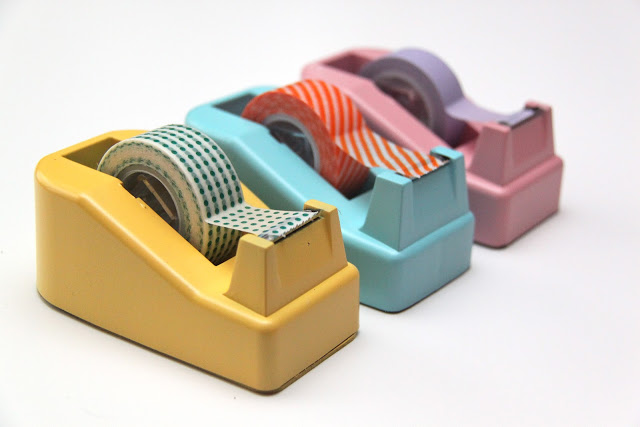 They look like they cost so much more than a dollar, don't they?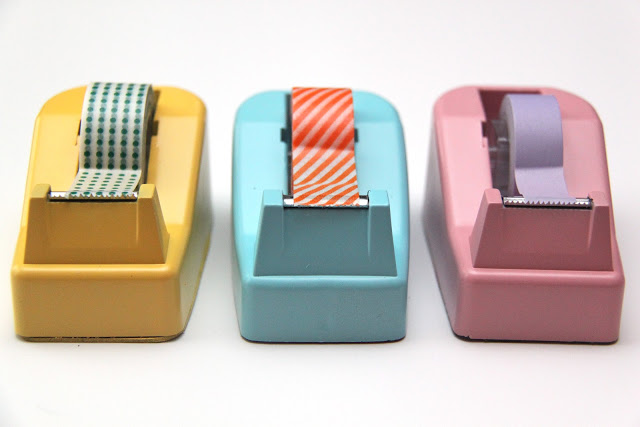 I'm in love.  And now my washi tape decorating experience is brought to a whole new level 🙂
I think I need to make more…pretty tape dispensers for everyone!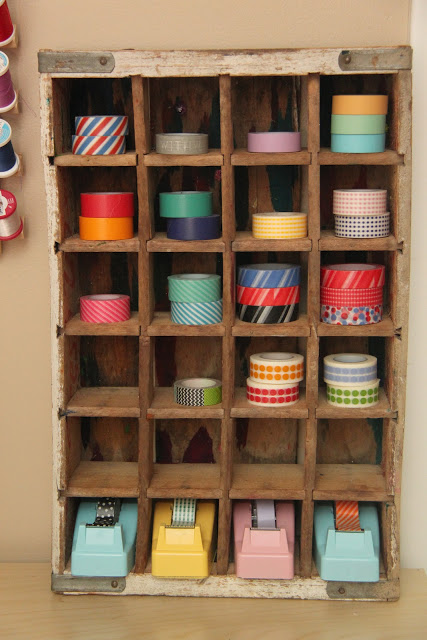 Here's a peek at my washi tape station in my new studio.  A little bit of heaven on earth for this huge organization junkie!  I love everything to have it's place.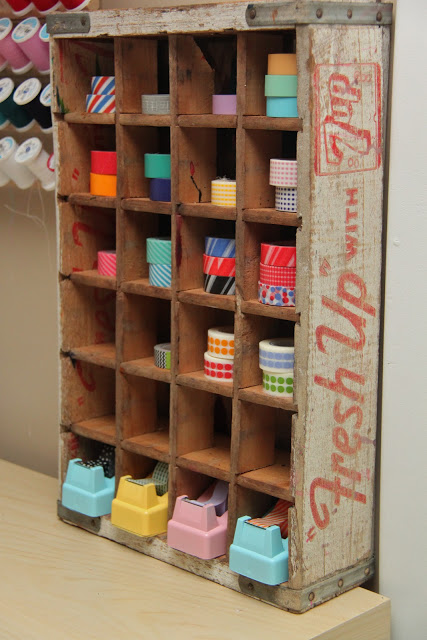 I found this vintage soda crate at a flea market a couple of months ago for only $5, such a bargain.  I just love the look of it, the paint is worn juuuuust right.  For a small while I had my kids art supplies in it but it was just getting too messy and disorganized for my liking so I found a new life for it in my studio soon after…lucky me!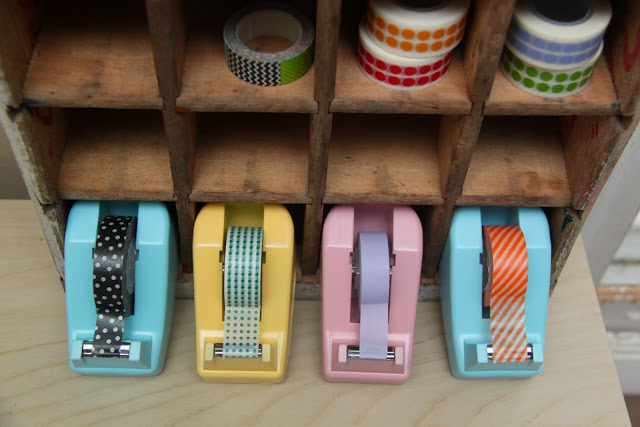 The tape dispensers tuck in nice and snug and pull out with ease when I need them.  They fit perfectly, like it was meant to be 😉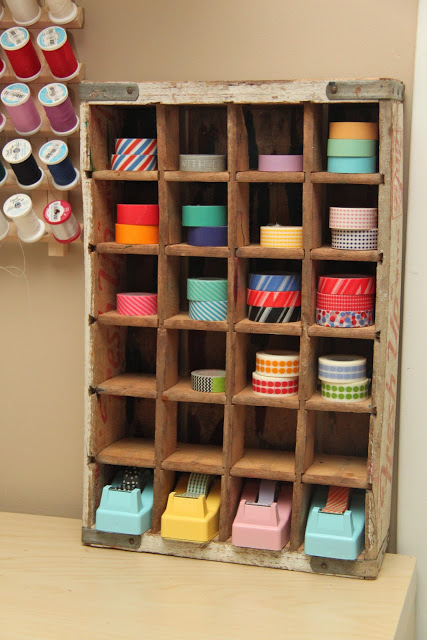 And yes, I'm just realizing that I haven't shared any pictures of my new studio with you.  I will soon, promise.  We put it together right before Oliver was born and it just completely slipped my mind until now.  Mommy brain…anyone else have that right about now?  I'm not sure how I've been getting along this far with my amazing lack of memory these days.  Kids, I tell you!  Maybe it's better that I don't remember some things, like Eloise drawing on our carpet the other day, ha!
Thanks for stopping by today!
 XOXO,