This week it is Teacher Appreciation Week (May 4-8, 2016) and as per usual I am a little late to the game in getting some of my gift ideas up on the blog but hey, better late than never, right?!? If anything, I figure you still have the whole month of May or until whenever your little chickadees get out of school. So maybe these ideas can become 'end of year' type teacher gifts if you are just plain out of time this week! Whatever the case, I present to you this most adorable…Thank You for your commit-MINT to helping me learn! FREE printable! All you gotta do is print it off and buy some mints to stick to the bottom of the card…boom! Easy peasy lemon squeezy!!!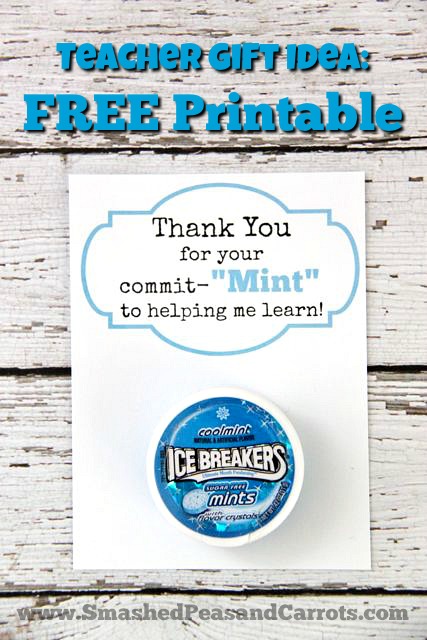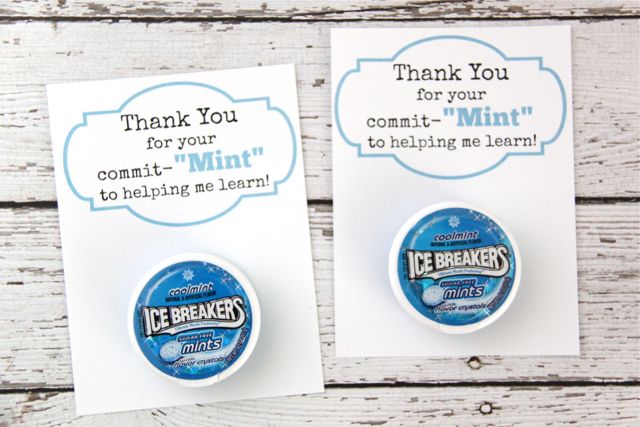 If you are a dear reader of this blog, you know I have a love for all things corny. 🙂 Making plays on words are one of my most favorite past times (ask my kids!) So this fun little 'Mint' play on words was sooo right up my alley!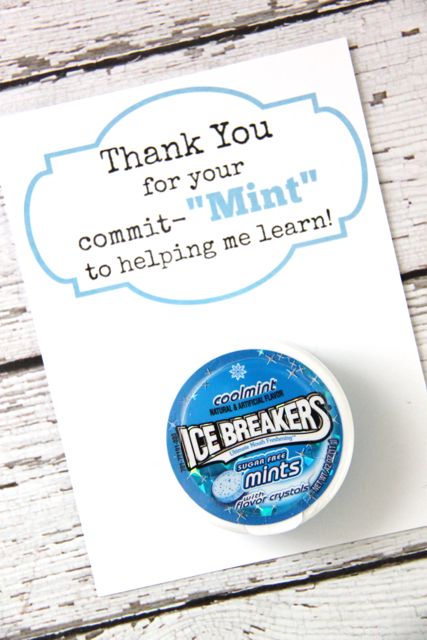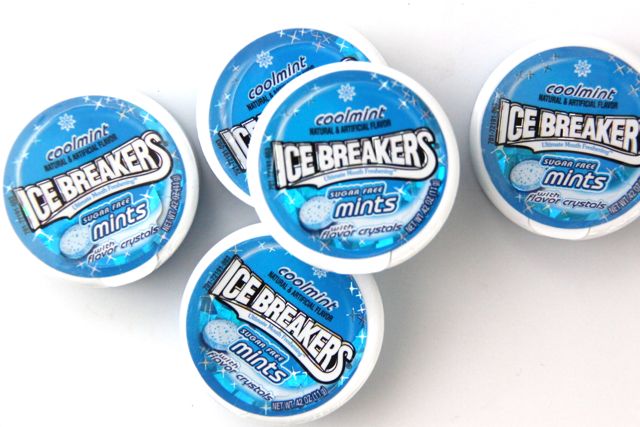 And it's easy enough to make because every check out line you go in has a bajillion types of mints…so just grab and go! It's the perfect inexpensive gift to say a small Thank You and make someone smile.

I actually found these cute little mini Ice Breakers mint containers at the Dollar Store they are about half the size of the regular containers and too cute for words, so of course I bought a basket full!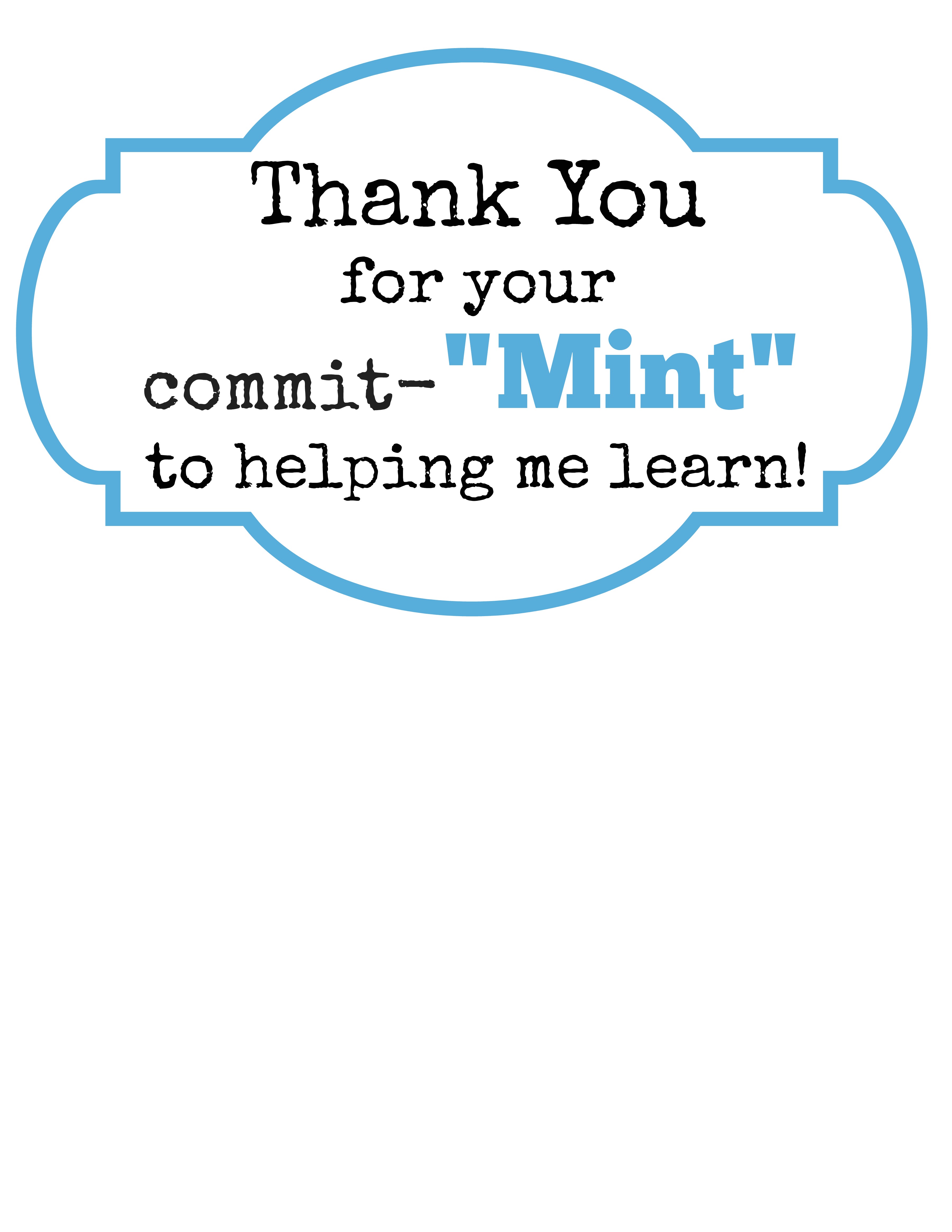 To make this sweet little 'Thank You' you can click on the jpeg above or click on the link below (which has 4 pre-sized printables to a sheet). Then print it off on heavy white card stock, cut apart, and you are set!
Thank You for Your Commit-"MINT"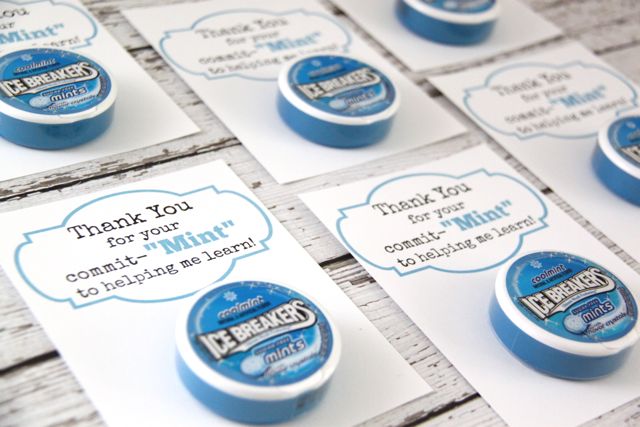 To stick the mints onto the printable, I just used glue dots found at my local craft store.
Bing. Bang. Boom. And done! SO easy!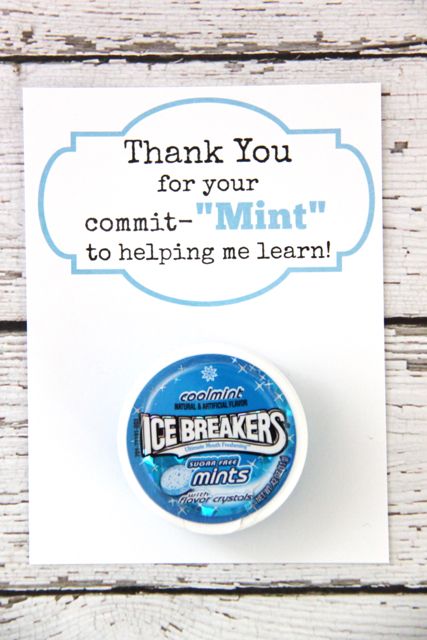 I hope this free printable comes in helpful and useful to you and inspires you to say Thank You to a teacher in your life! We truly appreciate all the teachers in our life. We have been blessed by some of the most amazing teachers and are so very happy they are a part of our kids' learning experience!
Thanks for stopping by today!
Love,
Maggie