Have I ever told you how much I love lasagna? I do! I do! I do! It's a nice hearty meal, warms bellies in the cold winter months, and can feed a crowd. A pan of Lasagna will last at least two days in our house. I love it! And cold lasagna the next day is even better! I love it, I tell you, I do! Now, I know lasagna is full of cheese which, let's face it, means full of fat but wait! I have the perfect recipe for you today that make the most yummy and easy Skinny Lasagna!!! Yahooo, let's make it healthier! We'll be using low fat cottage cheese and mozzarella, and a low sodium parmesan…and you won't even miss the full fat dairy. Promise!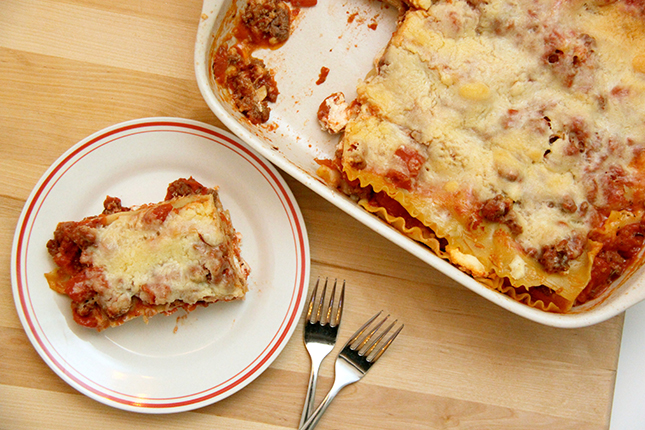 I hope you love this as much as we do…maybe even more so!

The Easiest Skinny Lasagna recipe EVER!
Ingredients
½ cup water
1 (28 oz) can RED GOLD® TOMATOES
2 (14.5 oz) cans RED GOLD® DICED TOMATOES with BASIL, GARLIC, & OREGANO
Ground Black Pepper to taste
1 tsp Italian Seasoning
1 pound Laura's 96% Lean Ground Round (or ground turkey), cooked and drained
1 (16 oz) box of traditional whole wheat lasagna noodles, uncooked
1 (15 oz) carton low fat cottage cheese
2 cups shredded low fat mozzarella cheese
½ cup grated low sodium parmesan
Instructions
Preheat oven to 350 degrees F.
in large mixing bowl, combine the contents of all cans of tomatoes, black pepper, Italian seasoning, and ground round. Stir to combine ingredients into the sauce.
Cover bottom of a 9 x 13 inch baking pan with 1½ cups of sauce mixture.
Arrange ⅓ of noodles on top of sauce, slightly overlapped.
Top with ½ cottage cheese, ½ of the mozzarella cheese, and 1 cup of sauce.
Repeat layers and top with the last ⅓ of noodles and remaining sauce.
Sprinkle with parmesan cheese.
Cover tightly with foil and bake for 1 to 1½ hours; until noodles are cooked.
Let stand for 10 minutes before serving.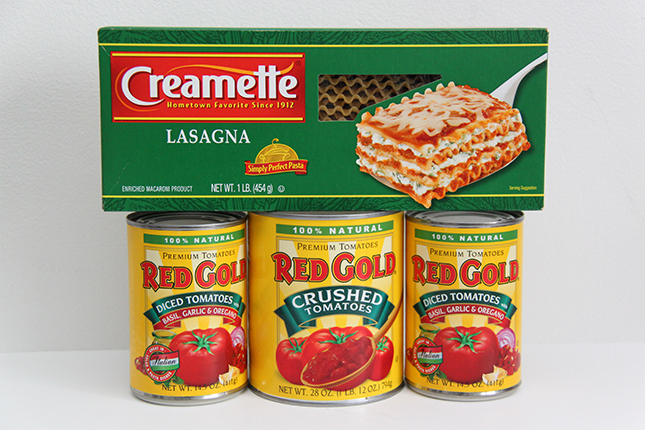 We love to use
RED GOLD ® Tomatoes
…I love that they are family owned, have been around since the 1940's, and are focused on growing in the Midwest (Ohio, Michigan, and Indiana), where the true seasons impact the flavor of the tomatoes!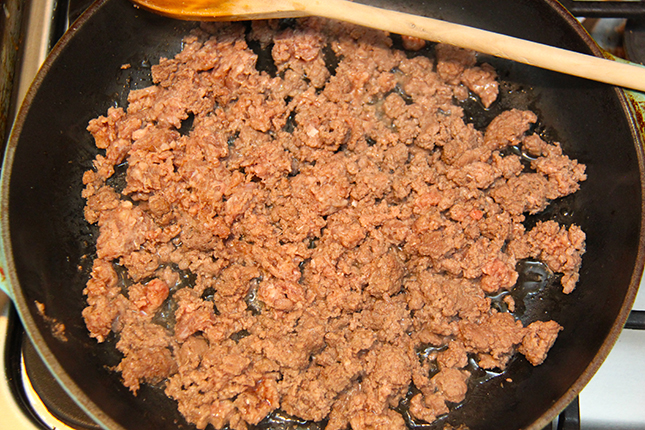 Brown your ground round and once it's done, drain it and then add it to a large bowl along with the tomatoes, black pepper, and Italian seasoning. Mix well!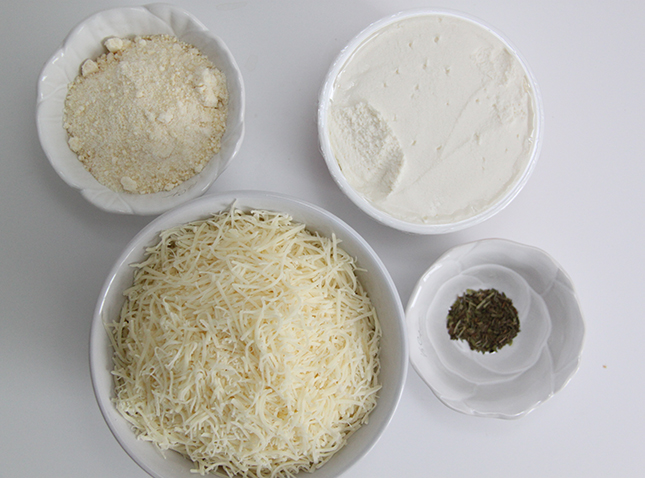 Then grab your mozzarella, cottage cheese, parmesan (there's my black pepper and Italian seasoning mix too, hehe!)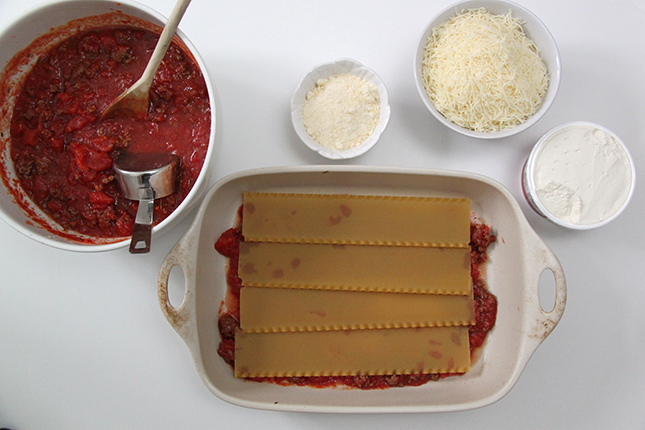 And start layering! 1 1/2 cups of your tomato mixture go down first, then layer on the noodles. Next are the cheeses…keep going until you can't go any more! Well, just follow the recipe, lol!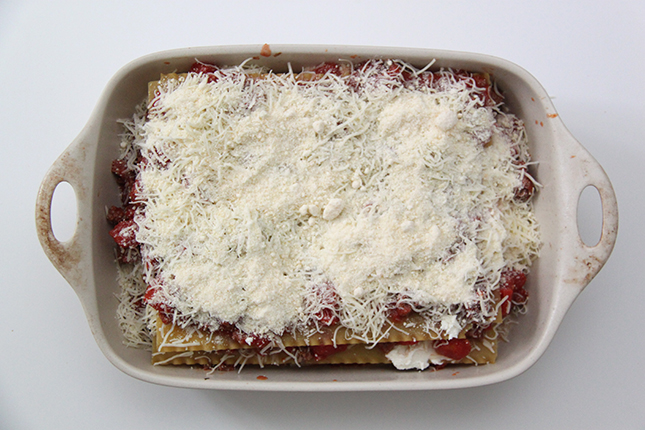 Once your all layered up put your lasagna in the oven and bake at 350 degrees F for 1-1 1/2 hours, or until the noodles are cooked through!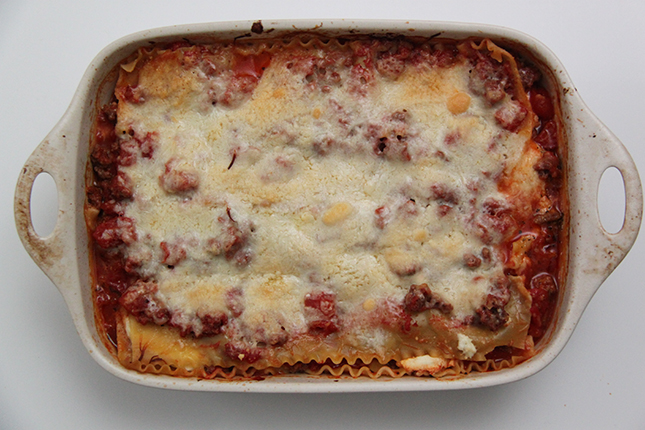 Yum!!!! Let your lasagna cool for 10 minutes before serving…this way your pieces will stay nice and formed and not be running all over your plate!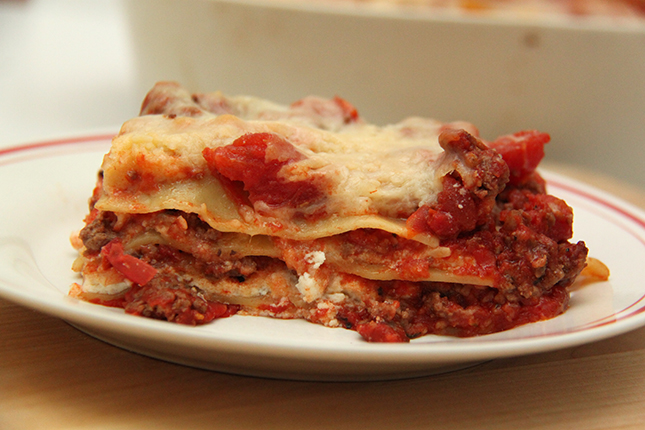 Now how good does this Skinny Lasagna look?! Sooooo good!
And Red Gold® Tomatoes is offering a Lasagna Kit to help encourage folks to make their own homemade Skinny Lasagna and celebrate the comfort of lasagna this winter!!
The Kit contains:
Red Gold® Tomatoes
Lasagna noodles
A coupon for Laura's ground meat
a Red Gold® reusable tote
a Red Gold® apron
and bunches of coupons and recipes
**Red Gold will also be hosting a promotion starting Jan 13, where twice a week, they will give away a Le Creuset Lasagna Pan, a Simple Gourmet Lasagna Kit, Red Gold spatula, Garfield Toy, coupons and an apron. Just go to Red Gold's Facebook Page HERE to enter on or after Jan 13th, 2015!
To enter the Giveaway CLICK HERE NOW or enter via the widget below!
**US RESIDENTS ONLY!!
Thanks and Good Luck!!!
Maggie