You guys! I am so in love with these Failynn Fox Cowls!! Are they not just the cutest things you have ever seen? I have been dying to make them for over a year now but just never could get around to it. Finally, a good friend pushed me over the edge by talking up how easy they were to make and I bit the bullet. Boy, am I soooo glad I did…and so are my girls as they love their new cowls!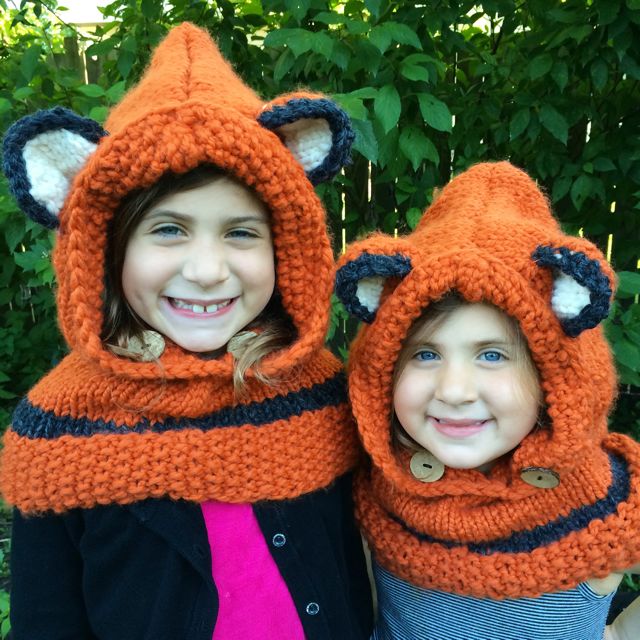 The pattern is the Failynn Fox Cowl by the Velvet Acorn (you can buy it here!). Can I tell you how Heidi, the owner of the shop, has the most amazing and adorable patterns!!! Both in knit and crochet. They are all so cute, you will seriously want to buy all of them. And this pattern is super easy to make! It is more or less the same stitches over and over again in knit in the round which is my favorite type of pattern to knit because you can mindlessly knit while you watch a movie, listen to a podcast, or watch your kids at their after school activities! This pattern is also made for ages 12/18 months all the way to adult so you will not need to buy extra patterns to fit all the size ranges…love that!
I will say that even though the pattern is easy I did make a couple super dumb mistakes because I didn't read the pattern all the way through. First, I knit-purl the entire way up the cowl instead of just knitting in the round after the first section…how did I miss that, lol! Then, when the cowl is finish you basically sew the two sides of the top together to get that cute pointed tip and I read the instructions wrong and sewed up the face opening instead!!! So, for like a day I kept looking at it thinking, "why doesn't this seem right to me?" And lastly, you need to crochet a simple single crochet around the edge of the face opening before you sew on the buttons and ears and I completely forgot so I had to try to do that after I had already turned the face opening out. I couldn't help but laugh at how I missed all these important pieces of information in the instructions! Such is life…and mommy brain I suppose!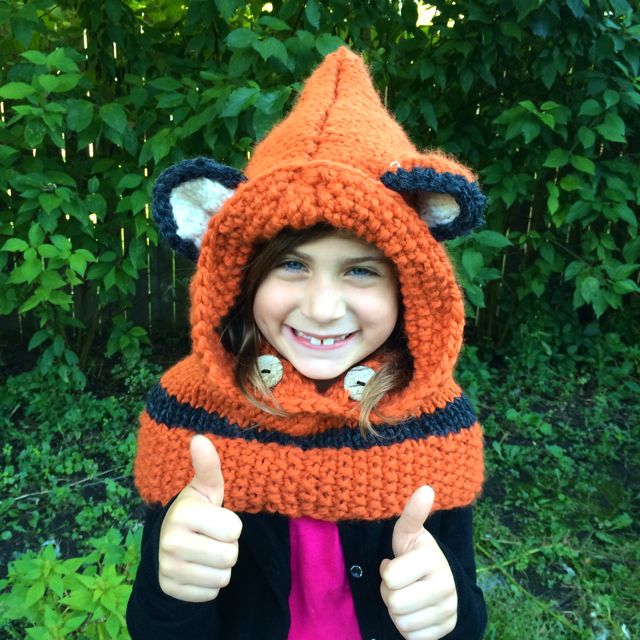 Our overall review of the pattern is a 5 stars all the way. My girls love, love, love their cowls as does every single person who sees it. It really is the cutest thing! If you knit or crochet I highly recommend giving this pattern a whirl…super cute for the win!

Thanks for stopping by today!
Love,
Maggie