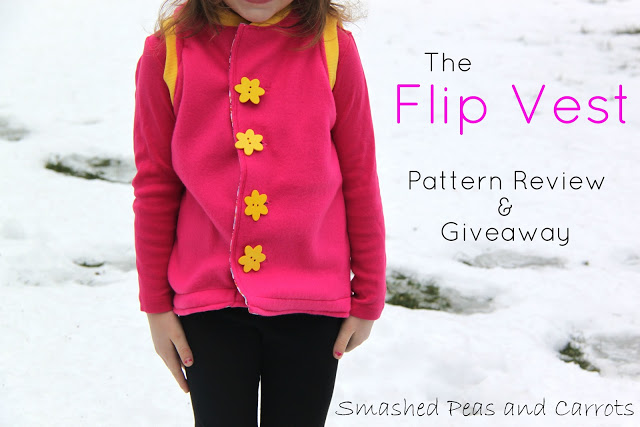 I was lucky enough to be asked by
Dana of Made
if I would be willing to test her newest pattern, the
Flip Vest
, a few weeks ago. Ummm, yes!  Of course I would!  I just love Dana and all her patterns and tutorials…well, her whole blog is pretty darn perfect in my opinion.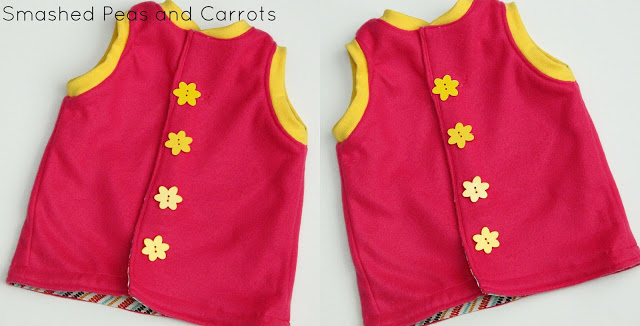 Her newest pattern, the
Flip Vest
 is a reversible child's vest and it was just released last week. Can I tell you what a keeper it is.  You will definitely want to have this in your go-to sewing pattern stash, it's a pretty quick sew…I'd say I made Penny's in about 1 1/2 hours.  In classic Dana fashion, this pattern is beautifully designed and doesn't miss a single detail.  
Easy to understand?  Yes ma'am.  
Lots of beautiful step-by-step pictures?  You got it. 
Lots of sizes for lots of little bodies?  Sure thing, it's for ages 6 months-5 years
Lots of details to make every vest unique? Of course!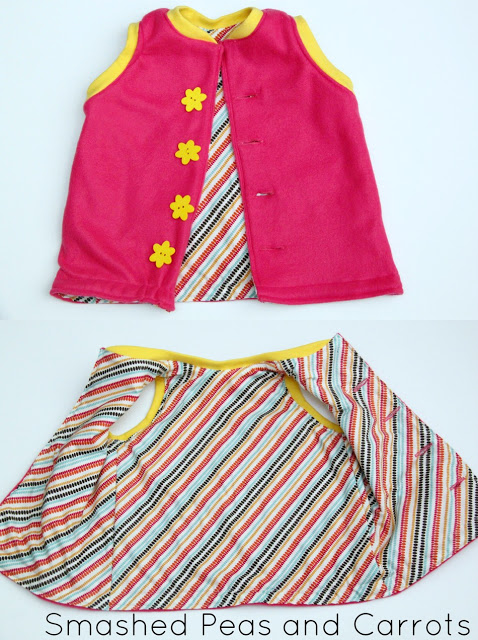 You can use Fleece, Flannel, Cotton, and even Denim to make the Flip Vest.  For Penelope's I chose to use a pink fleece on the outside and a funky dotted striped cotton for the inside.  You can have as little as two or up to a whole row of buttons as a closure (or even velcro if you desire to make it reversible!) I knew I wanted lots of buttons as Penny is 4 years old and I figured she would want it totally buttoned up to keep warm while playing outside!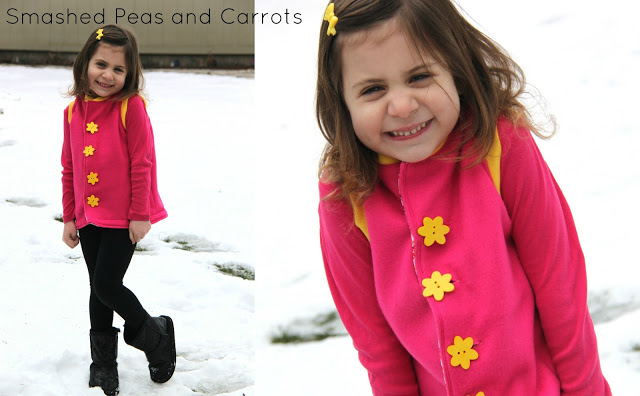 And what a hit it was!  She loved the sweet little flower button details all along the front.  Girly…just like her!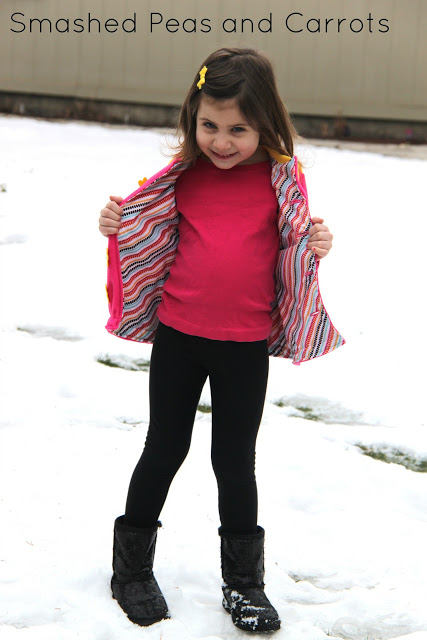 And she loved to unbutton it and show off the lining, even in the 20 degree temps of Chicago! It was like a crazy fun secret that only she knew about!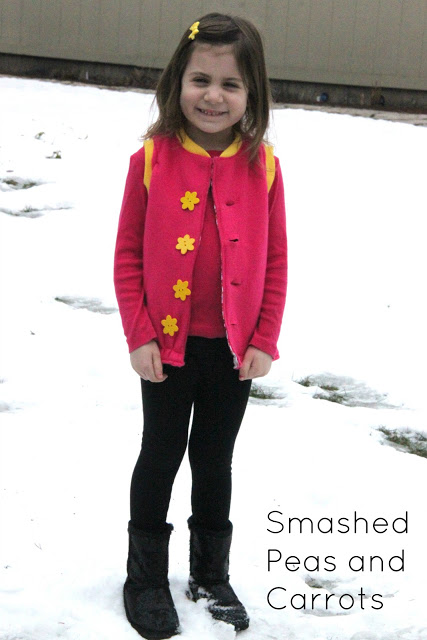 For this pattern you will learn how to sew with fleece (yup, it can be a bit stretchy!) and knit ribbing (for the armholes and neck!) But I know you can do it…Dana really does make it so easy for you to learn.  Her pictures are perfect for beginners, detailing every step so you can make the perfect little vest for that perfect little one in your life!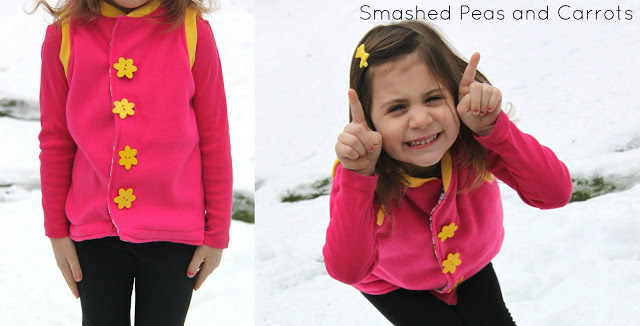 And guess what?
Now is your chance to win one!!
Dana is offering up one Flip Vest pattern to THREE lucky winners today!  How's that for sweet!
To enter, click here, or enter below!
XOXO,