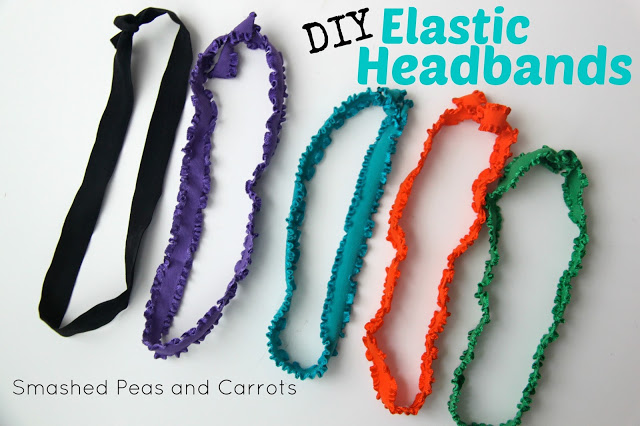 I have a natural wave to my hair that totally frizzes up in the heat and humidity. It, unfortunately, makes for great fly-aways when it's up in a ponytail while I run or when I play outside with my littles.  My girls have the same issue…maybe you do too? This is where those elastic headbands you can buy at the store work great…except that they are always too tight and headache inducing on my head…or too loose and I am constantly having to re-adjust them on my head.  I guess I'm just a goldilocks about elastic headbands so I hate buying them, but I need them sooo badly, and I'm cheap…those things are pricey, a 3 pack for $5…insane!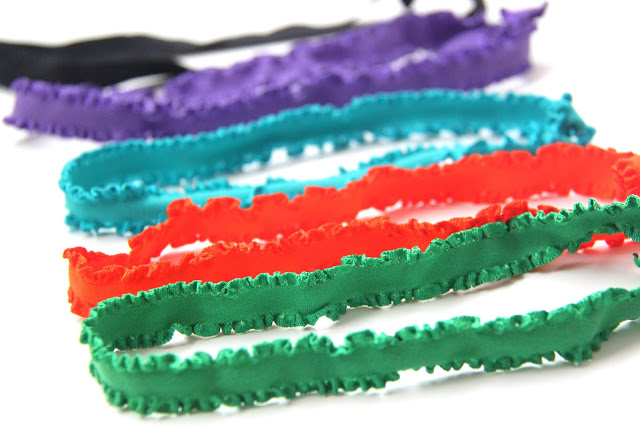 I was at
Jo-Anns
a while back I came across a whole array of fun-colored
Ruffle elastic
and Fold-Over Elastic, they just started stocking it earlier this year, yahoo! Have you ever used this stuff?  It is awesome, fold-over elastic (FOE for short!) has sooo many uses…but we can talk about those in another post.  Anyways, I realized that it had the perfect elasticity for headbands…not too strong and not too weak…so I picked up a bunch of it and promptly made the girls and I a whole bunch of fun hair accessories for less than a dollar a piece! PS. these also make great hair ties too!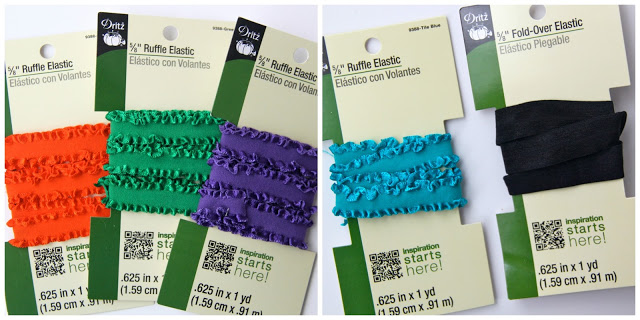 You can pick up Ruffle Elastic or Fold-Over elastic in the notions aisle (near the pins and needles, etc) for $1.99 a pack and if you use a 50% off coupon they end up being a dollar. I can get two headbands per pack…BOOM! soooo much better than 3 for $5, no?  Of course you can also find lots of colors and styles on
Etsy
but if you are more of an instant gratification type person head to Jo-Anns!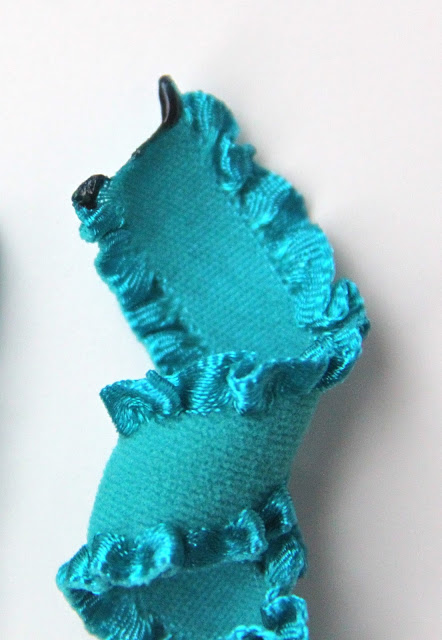 To make a headband (this is so not scientific) just place the elastic around your head to get an idea of how much you need to use…easy peasy! Then cut it and using a lighter of some sort sear each end to prevent any fraying and unraveling of the elastic. I used about 20 inches for mine and 18 or so for my girls' ages 4 and 2.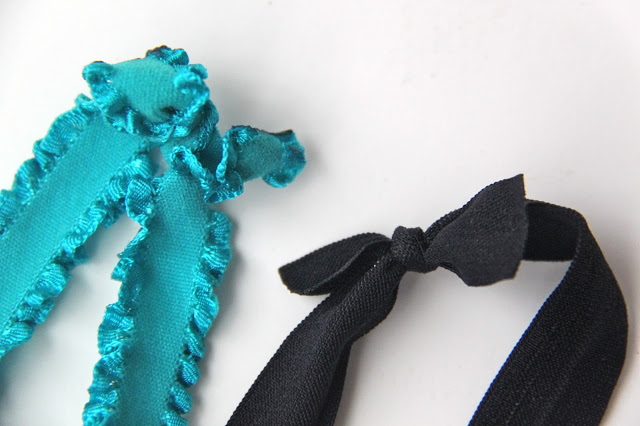 Then just knot the ends together and voila…you have yourself a very inexpensive and easy-to-make elastic headband that fits you juuuuuust right!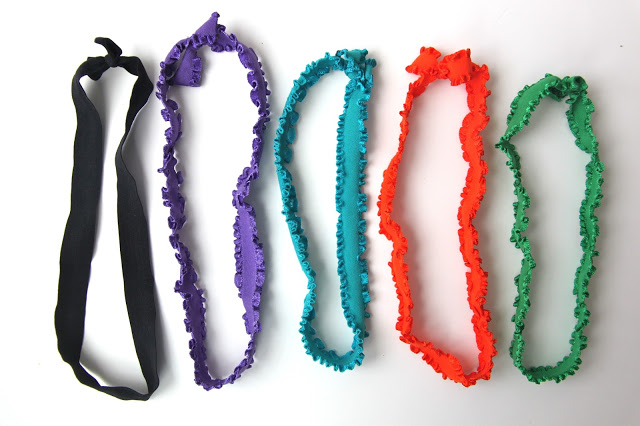 Now enjoy getting those fly-aways off your face!
Thanks for stopping by today!
XOXO,