I'm sure by now you've all seen that super cool vintage-inspired kitchen cart at Ikea called the
Raskog
. I have loved it since it came out, seriously, I would pet it every time I went to Ikea. Almost as if I was visiting it like I would one of my kids at a sleep-away camp.
How are you today? Aren't you just such a pretty little cart! Aww, you're sold out, you are so popular!
Everyone loves you!
I kept telling myself I should by one and I had a running mental list of all the things I could use it for…but I never bit the bullet. Until now.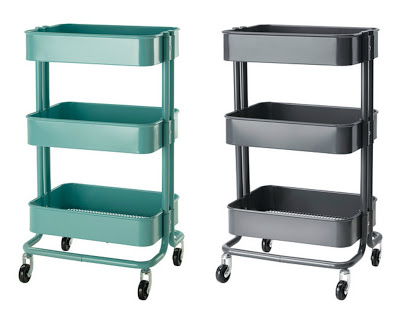 Yessirree Bob, I am now the proud owner of a Raskog…woo to the 
hoo! 
I think the biggest hurdle I had for not buying one was the colors.  I love the turquoise color but wasn't sure if it would work so well in the long term. Most of the furniture I fall in love with is white…it's clean looking and well, goes with everything. So, after my latest trip to Ikea I finally had a light bulb moment while staring at My Precious and realized…I could just paint it white..duh! And that is just what I did. *giggles*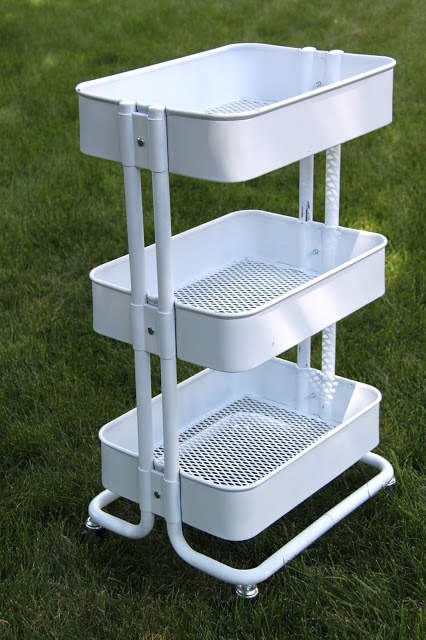 This is seriously so easy to do, I have no clue why I hadn't thought of it sooner! It took me a good half day to paint it using two coats of a Primer plus Paint spray paint. I assembled it after 24 hours although the can said if you spray on metal that it will take 5-7 days to cure. 
Now, I wanted that vintage chippy look so I assembled mine after only a day…and it did scrape the paint much to my heart's desire…it looks so awesome.  I suppose it may keep chipping to an undesirable level but you could always spray a clear top coat to protect it so there's that.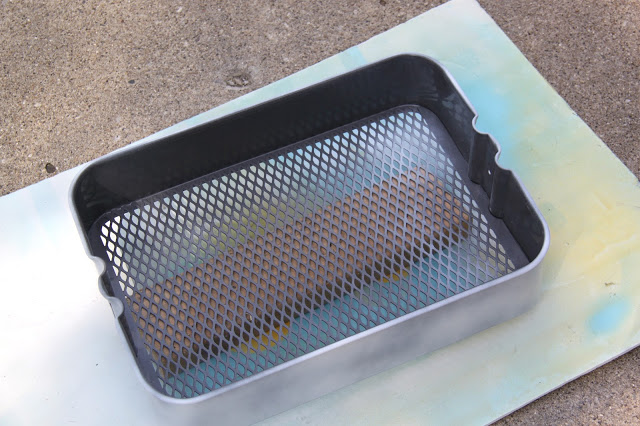 So, if you are interested in doing this too…think about all the color options!!…this is what I did.  (again, super easy folks, this truly shouldn't even be considered a tutorial but hey, here it is.)
Unassembled, place your metal baskets on a piece of wood or something similar and spray.  I did the side you see in the picture above first (two coats) and then flipped it over and did the bottom. Don't forget to spray paint all the structural pieces too!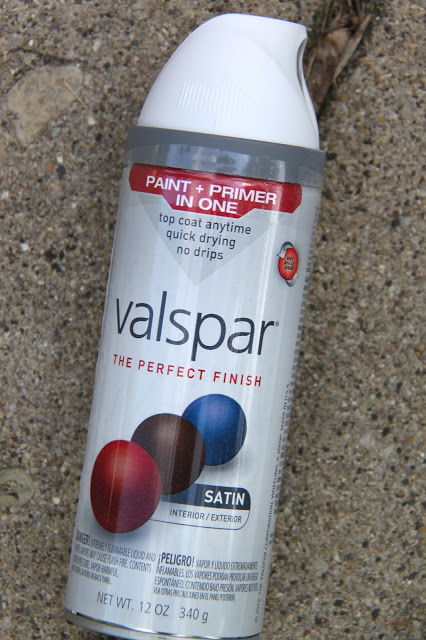 Oh, this is the paint I used…although after the first coat I realized I didn't like the look of the Satin finish. The paint that comes on the cart is a shiny gloss, so I switched over to a Gloss finish and wowie zowie, how I love it so!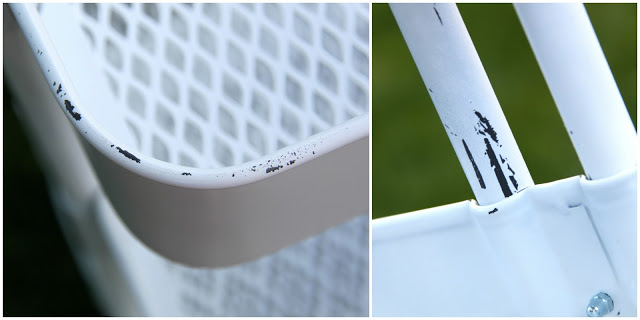 Like I said earlier, I wanted that chippy vintage look. I bought the Dark Gray Raskog as I thought that the dark color would show through really nicely underneath the white paint. I didn't take too much care while assembling it. I also scraped up some of the edges and sides of the wire baskets too.
And there you have it…love and love!
I am so happy I finally get to own this sweet little cart and in a color that is just perfect for me!!
Thanks for stopping by today!
 XOXO,