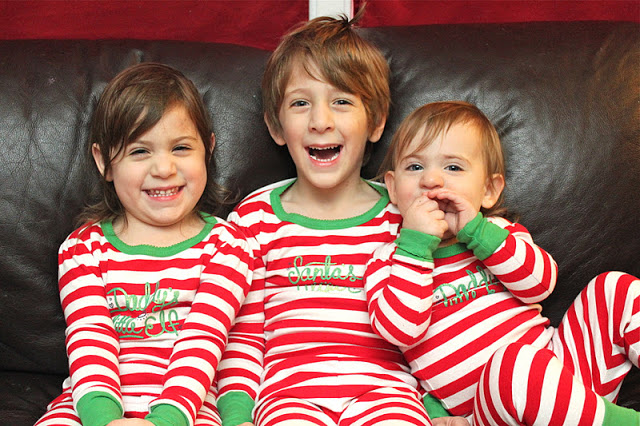 Since Christmas is in just a few short days, I think I'm going to unplug from the internet world for a little bit.  I'll be back next week sometime, promise.  But before I go let me wish each of you a very Merry Christmas (and a Happy Hannukah as that is occurring right now too!) surrounded by those that you love and hopefully some good food too!  
My three little elves have opened their Christmas PJ's, our family tradition every year, and are breaking them in nicely for Sunday 🙂  Noah was über excited about this year's pajamas as he thinks they are real "Elf" pajamas…I guess they do look like elf clothing 😉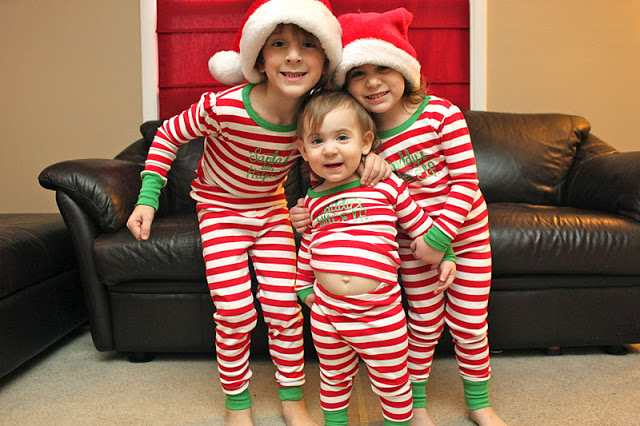 They tore off their clothing and were racing to put them on the night we gave them as part of our Christmas Advent.  I love Eloise's belly in this shot, she really is our little 'Ellie Belly'!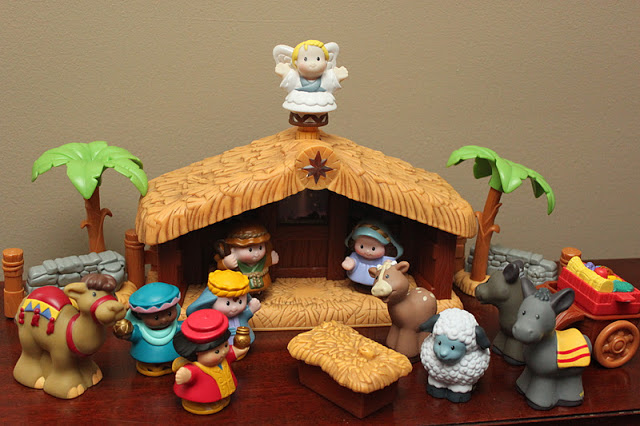 I still can't believe we are only days away from completing the kids' Nativity with the Birthday Boy.   I still need to wrap him up and get him under the tree on Saturday night after my littles are snug in their beds.  Oooh, things to do!
Well, I hope you have all your holiday shopping done, your handmade gifts finished, everything wrapped and ready to place under the tree and if you don't you still have a few days left…ahhh, it's almost time. 
From my family to yours, Merry Christmas!!!
XOXO,