This post is part of a social shopper marketing insight campaign with Pollinate Media Group® Elmer's and Wet Ones, but all my opinions are my own. #pmedia #CraftandCleanUp http://my-disclosur.es/OBsstV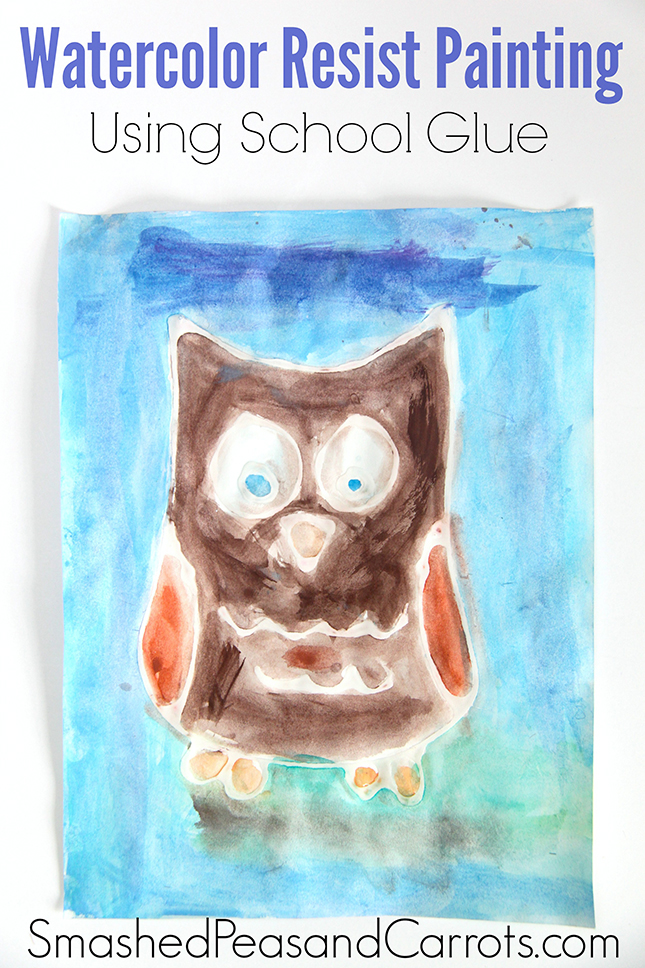 So far this summer we have been lucky enough to enjoy vacations, road trips, hanging out with the best Grandma and Grandpa you've ever met, visiting with aunties and uncles and sweet baby cousins (who are getting to be too big already!), seeing new places, and just enjoying every minute of every day with no stressful agenda. To me, part of the fun of summer is just having unending days to fill with anything you want! One activity in particular that my littles love to do on our porch in the summer is crafts, the messier the better! And this summer I taught my kids the fine art of Watercolor Resist Painting. It is so cool, kinda like a magic trick…which we are really into these days btw!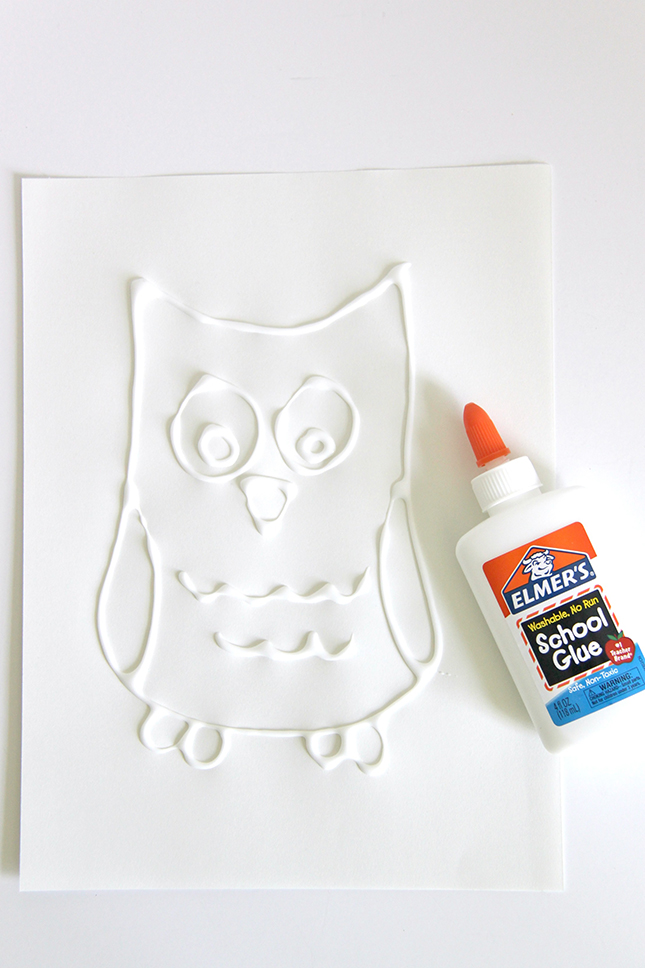 To make a Watercolor Resist Painting you need the following things:
Watercolor paper or thick drawing paper
Bottle of Elmer's School Glue
Watercolors, water, and a paint brush
Your imagination!
The first thing you need to do is create a picture using the school glue instead of a pencil. You can use your imagination to create an image or you can trace a page out of a coloring book. Just make sure that there is not too much fine detail as sometimes the glue lines thicken as they dry. Let the glue dry overnight, you should see a change in the glue lines from white to almost transparent when dry.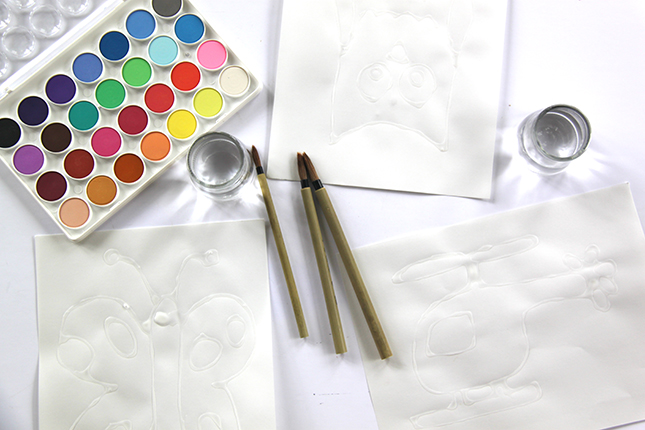 Once the glue is dry your pictures are ready to paint! Grab your watercolors, some brushes, and a few cups of water and set up a little art station at your table.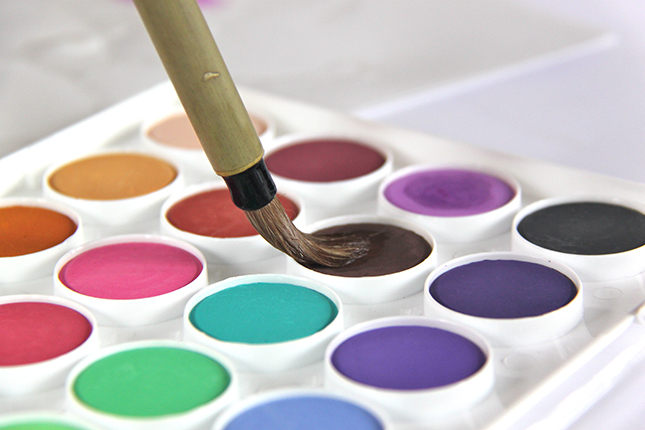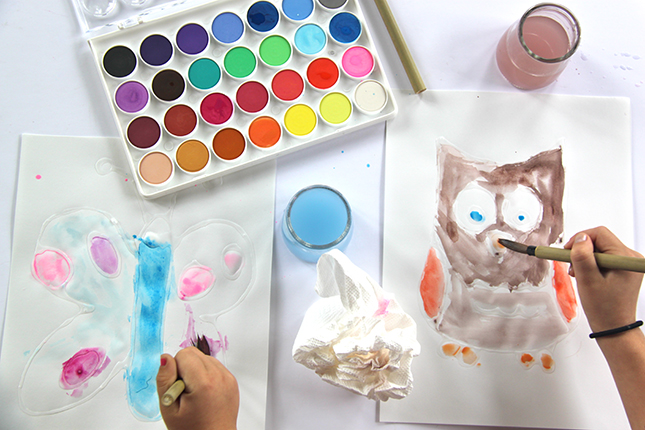 Then let your little artists go to town painting their pictures. You will see the most dramatic effect in your resist painting if you paint all the white space! This will make your glue lines stick out the most and your paintings will look really neat!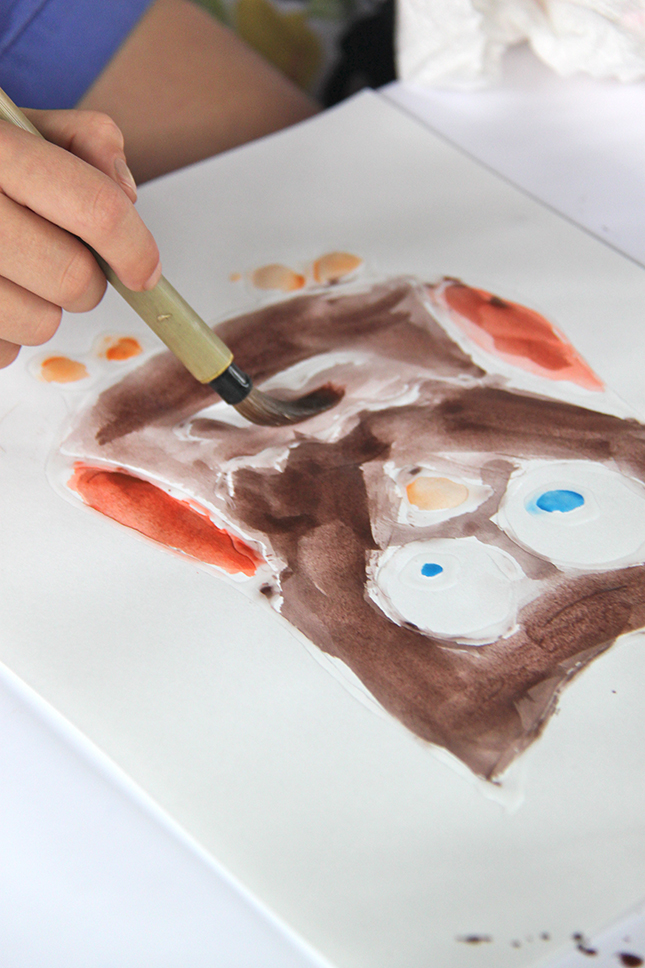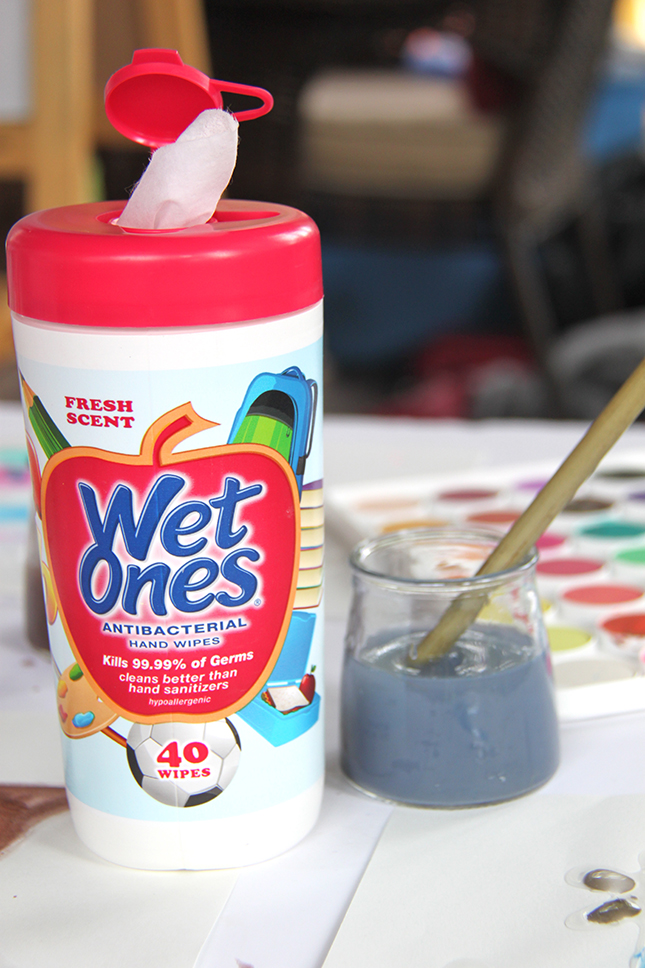 Now if you have heavy-handed artists in your home you may need to grab a Wet Ones to wipe the paint off the glue lines to brighten them up ('resist' just means that the glue should resist the color but I know some heavy handed toddlers that make this a little hard to see sometimes!) Just make sure to do this once the painting is dry! And if you have messy artists like I do you may want to use those Wet Ones to wipe down their hands, arms, and legs (yes, legs!) What's crafting without getting messy though, am I right! That is all part of the fun! Thank goodness I shop at Target so often!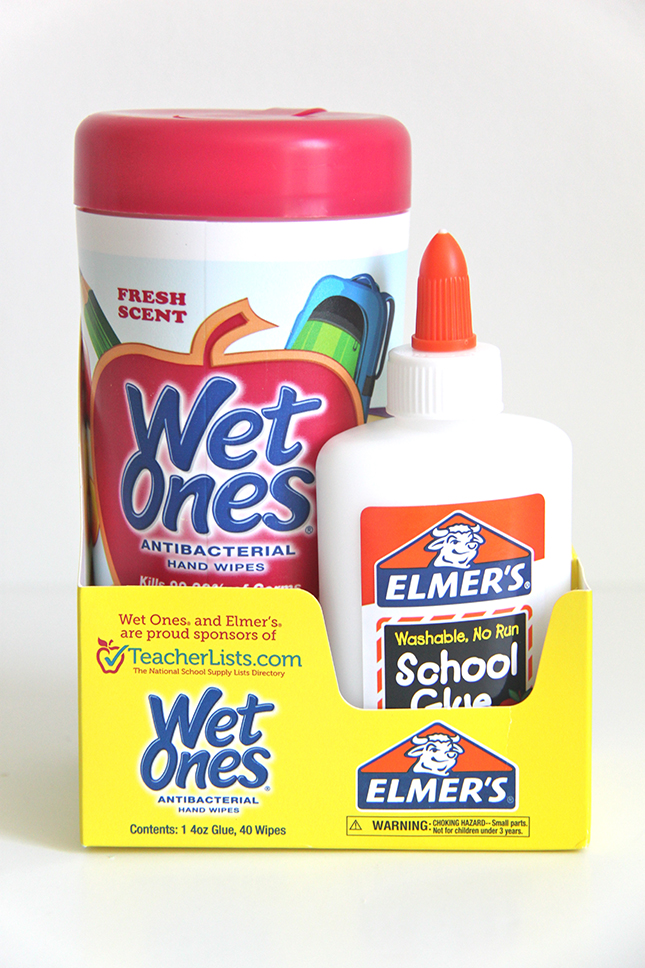 And if you happen to stop in at Target make sure you check out these great Elmer's and Wet Ones combo packs. You can find them at select Target stores in the Back to School section while supplies last. What a great idea, right? I know anytime glue is involved at our house a Wet Ones is sure to follow for the clean up!
Happy messing crafting!!
Thanks for stopping by today!
Love,
Maggie