What makes a new year more fun than trying on new clothes, am I right? It's been a while since I last ordered a box from Stitch Fix and well, I had to rectify that stat! I know I love being a nosey nellie and seeing what other people get in their boxes so today I thought I'd share What's Inside My Stitch Fix Box so you could all see the variety of clothes I was sent, what I liked, dislikes, kept and sent back! Are you ready? (affiliate links present)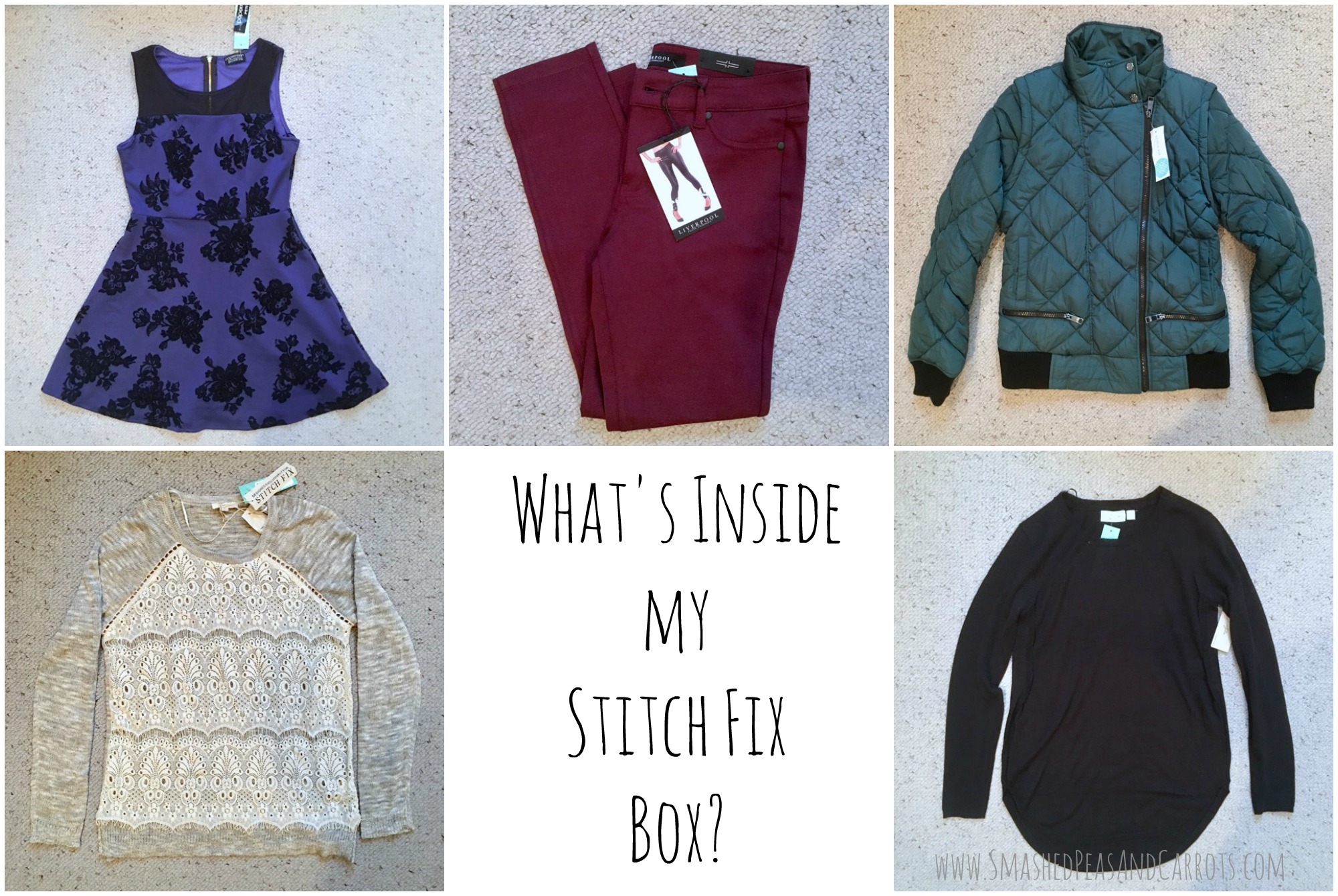 Before I start…for those of you who don't know, Stitch Fix is an online clothing site that uses their own stylists to pick out 5 fashion items (tops, bottoms, dresses, jewelry, or accessories) based on a thorough set of questions that you fill out (the questions ask you things like: do you want to see jewelry in this box? more business outfits? dresses? clothing for date nights, etc). You can read more of my review of how the site works in this Stitch Fix post and you can check out this Stitch Fix unboxing, or this Stitch Fix unboxing.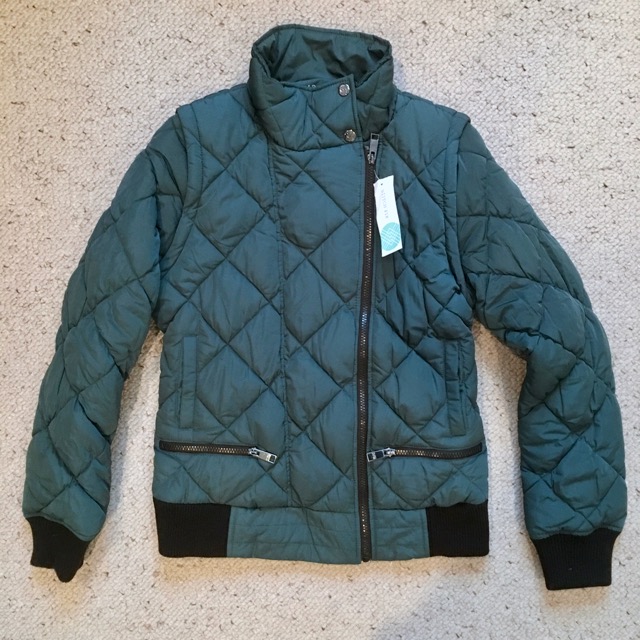 What's Inside My Stitch Fix Box?
Just to give you a little tid bit of info on this Fix, I wrote in the 'final words' box that I was just looking for some fun additions to my wardrobe. I asked to get a tunic length sweater, some cute pants, a dress for the holiday season, and maybe some outerwear of sorts. 🙂
And here is what I received in my last box:
Andrew Marc Performance Mons Puffer Jacket ($98)
Upon first unboxing, I absolutely loved the color of this jacket. I don't have anything in this color and it just spoke to me. It's a pretty neat jacket too as you can unzip the arms off and wear it as a vest(!!) for two looks in one! Unfortunately it was just too puffy for me. I felt kinda like a linebacker when I wore it and well, that's just not flattering!-RETURNED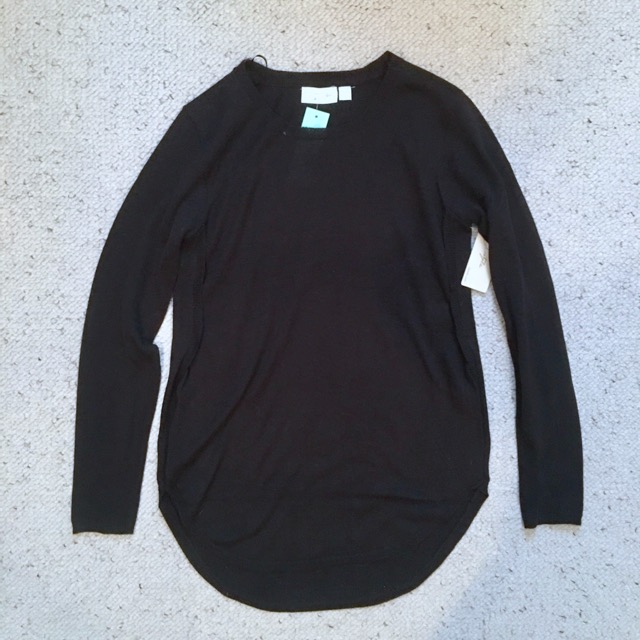 RD Style Rockdale Pullover Sweater ($68)
This was my tunic length sweater that I asked for!!! For as much black as I own, I actually do not own any black tunic type shirts…how is that?! This fit perfectly and I loved that it was a sweater but not super thick, it was actually pretty thin which is perfect for a tunic. My only issue with this sweater was that it has two big slits up both sides that went all the way up to my waist. From the front it looked cute but from the side if I moved my arms up at all I was like, woah baby! This would have been fine for date nights or a holiday party but my thoughts were that I planned on wearing this tunic on a more daily basis with leggings and and therefore it was a bit much for me! –RETURNED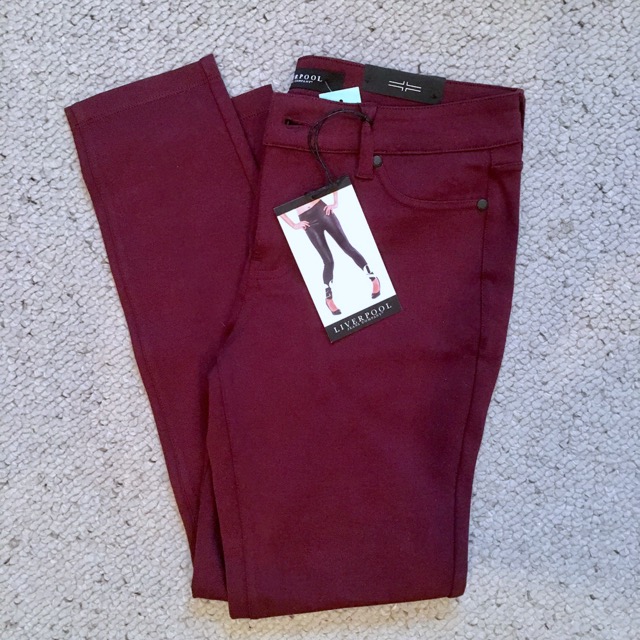 Liverpool Anita Skinny Pants ($78)
Oh my, these pants!!! They felt awesome when I put them on. They looked like a pant with a zippered and buttoned front, back pockets and faux front pockets but they felt like leggings!!! The only two issues I had with them were the color, wasn't a fan of the maroon, and the length. These were petite and while I am 5'2″ I felt like they were a bit short on me. Like the fell above my ankle? I just felt like they looked too short on me when I tried them on with booties, so so sad. -RETURNED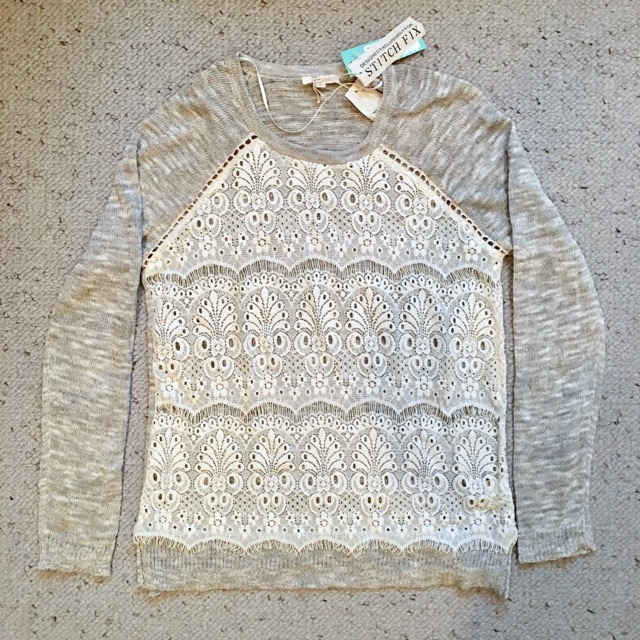 Mystree Latvia Lace Front Pullover ($64)
This light sweater type shirt was super cute right out of the box. I like that the color was neutral and would work well with jeans or leggings. I also really liked the fit, it was boxy but fell just right at my hips and over my butt. The thing I didn't like was that the whole lace part was SEE THROUGH!!!! I couldn't figure out a cami color to wear with plus I thought that wearing a cami with it sort of defeated the lightness of the shirt. There was no way I would ever consider wearing it alone like my stylist had on the card flat lay that was sent in my box! Soooo-RETURNED!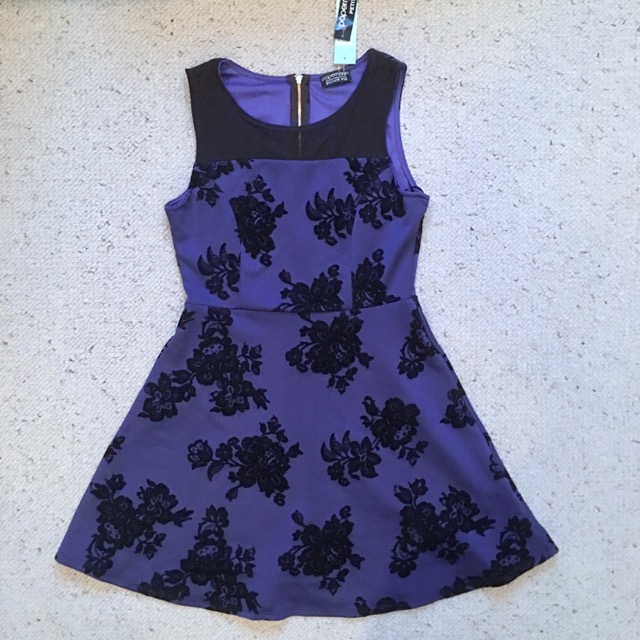 Papermoon Caelee Velvet Detail Scuba Dress ($68)
This was my holiday party dress! I fell in love with this the minute I laid my eyes on it…it was gorgeous!! And the price, at $68, was a steal! I loved the velvet floral details and the strap area at the chest was a very pretty sheer material. I had such high hopes for this dress. But when I put it on the bodice was just too big. There was too much fabric under the arms and the metal zipper on the back kept bunching up as the fit was just off. I was so sad to return this one, I wanted to keep it sooo badly. But even Penny said to me, "Mom, the back just looks really bad!" Darn it!-RETURNED
My overall thoughts on this box were that I thought my stylist did a great job with listening to what I had to say. She sent me exactly what I had asked for It was just some fit issues that made some items not work and some questioning on my part to 'wear would I really wear this?' that made me return others. Even though I didn't keep anything I still have to say I really do love the idea of getting new, fun things that may or may not be my 'usual' choices. The ease of not shopping with kids is also a huge plus!
Have you ever tried Stitch Fix? If so, what are your thoughts on it?
You can sign up HERE and start you Style Profile now…it is seriously my favorite part. I never thought about some of the questions before and it really made me ponder what my fashion style really is!
For more easy recipes, crafts, and fun ideas please LIKE Smashed Peas and Carrots on Facebook or follow me on Instagram or Pinterest for more great ideas!
Love,
Maggie