Need another fun Valentine Card idea for your little ones this year? With Valentine's Day being two weeks away, I am in full force now getting my littles' cards figured out! Today I am sharing one of the Valentines printables I created for one of my girls! This You Make My Heart Sing Valentine Card Printable came to me when I saw a whole pile of these cute plastic kazoos and mini flutes at the store last week. Since we cannot hand out food or candy, I thought these Valentine themed toys were the next best thing! And now my little girlie cannot wait to hand these out at her class party, yay! The heart on heart theme is definitely one of my favorite Free Valentine Printables to date! Enjoy! (affiliate link present)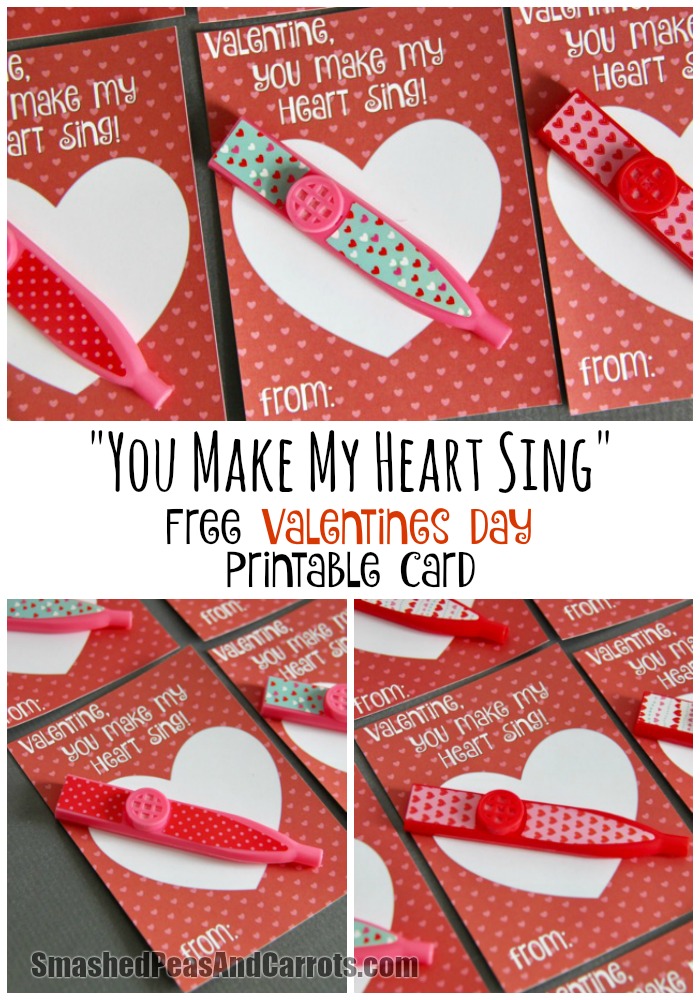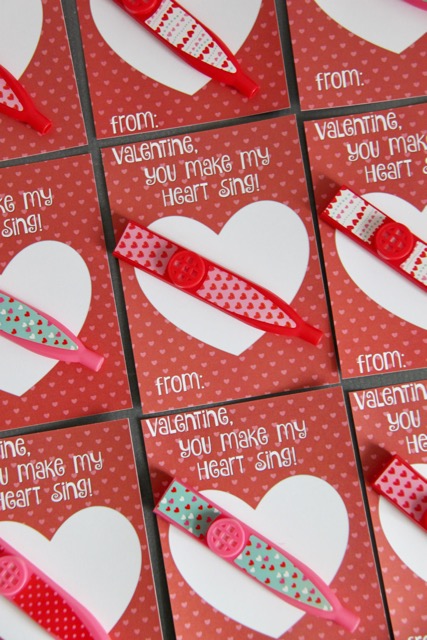 I made these cards with the idea that you could print four of them off on an 8.5 x 11 inch piece of paper, because most kids are in classes with around 20 or so kids so you will only need to print 4-5 sheets of them! I like to print them off on heavy card stock for the durability factor. I loved the idea of attaching plastic kazoos but, like I said, I think mini plastic flutes would be cute too. I attached them to the valentine card with these adhesive dots which I just love for quick projects like this!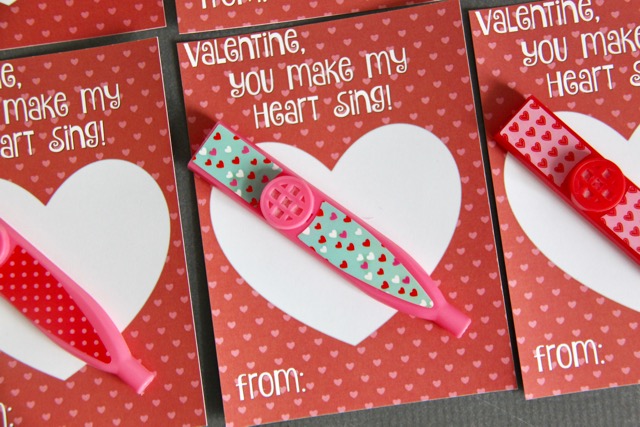 If you would like this idea, you may like my other  Valentine Printable Card Ideas like our http: Free Spec-Tacular Valentine Card Printable, Valentine, You Blow Me Away card, or our Valentine, You Take My Breath Away!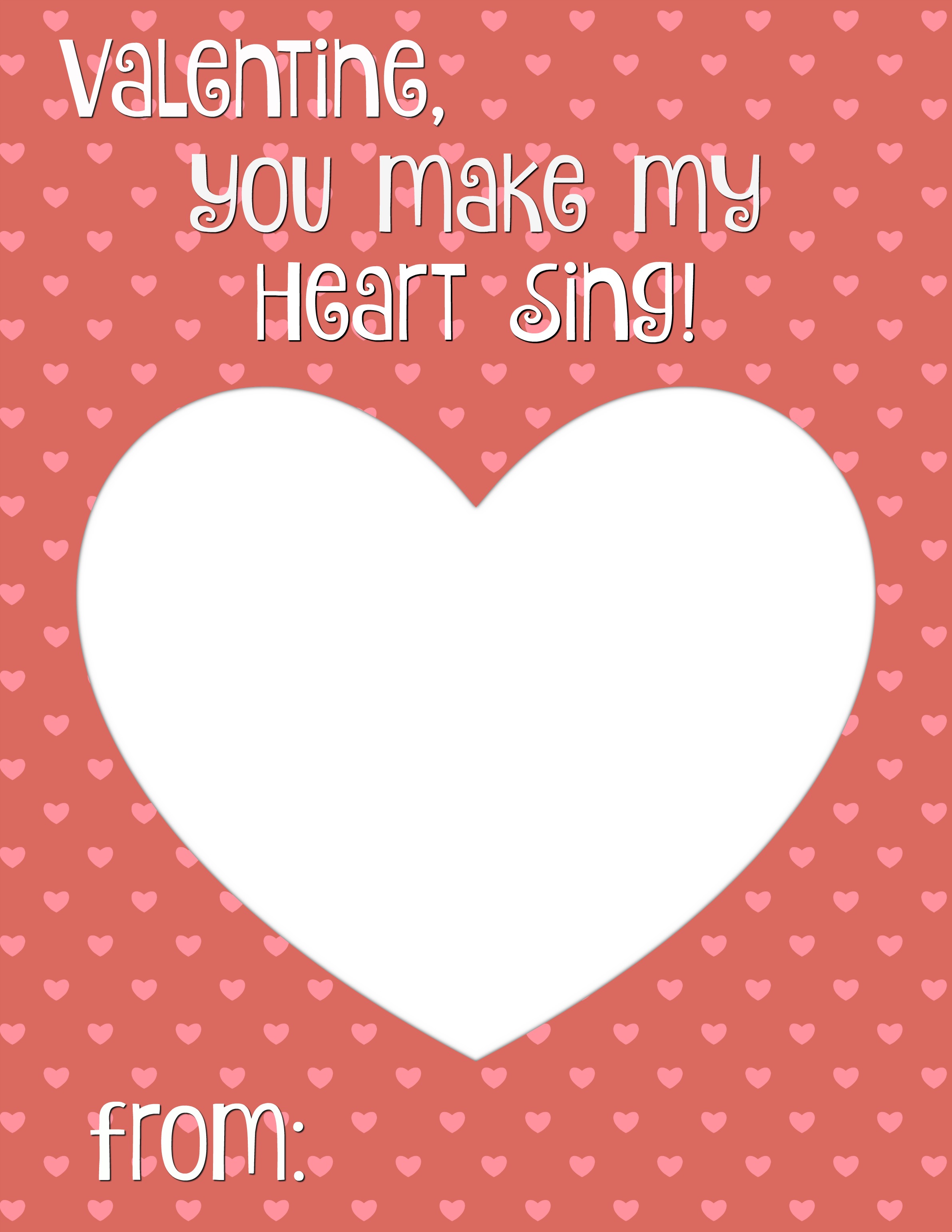 You Make My Heart Sing Valentine Card Printable
To print these off, just click the image above and save it to your computer if you would like to increase or decrease the size to your liking or you can click the link which is the four cards already sized to an 8.5 x 11 inch sheet: You Make My Heart Sing Printable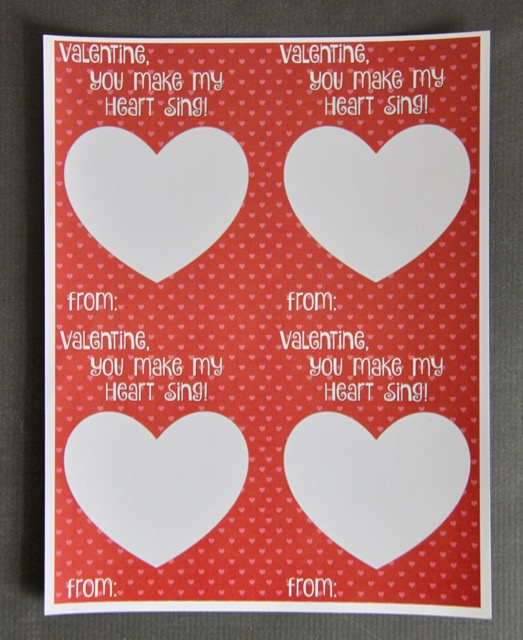 Then just cut the cards apart and attach you valentine treat!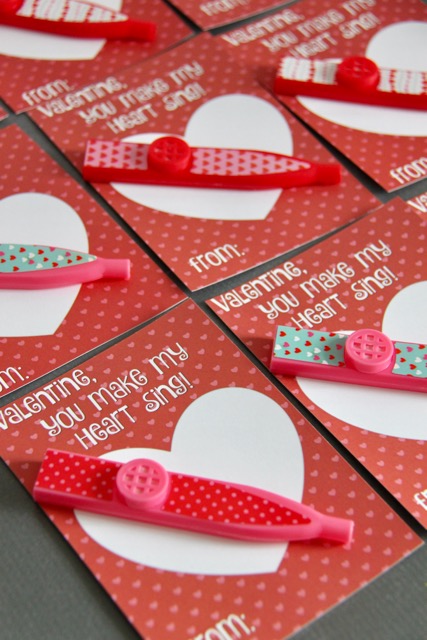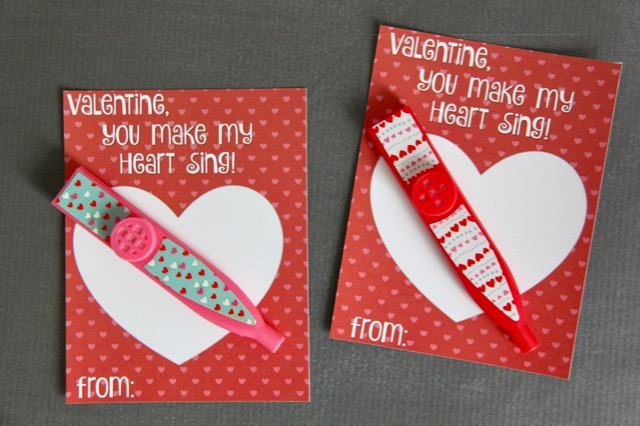 I hope these cute You Make My Heart Sing Valentine Card Printable make their way into your children's valentine parties this year! Gotta love those little plastic glasses!
For more easy recipes, crafts, tips and tricks please LIKE Smashed Peas and Carrots on Facebook or follow me on Instagram or Pinterest for more great ideas! Thanks for stopping by today!
Love, Maggie