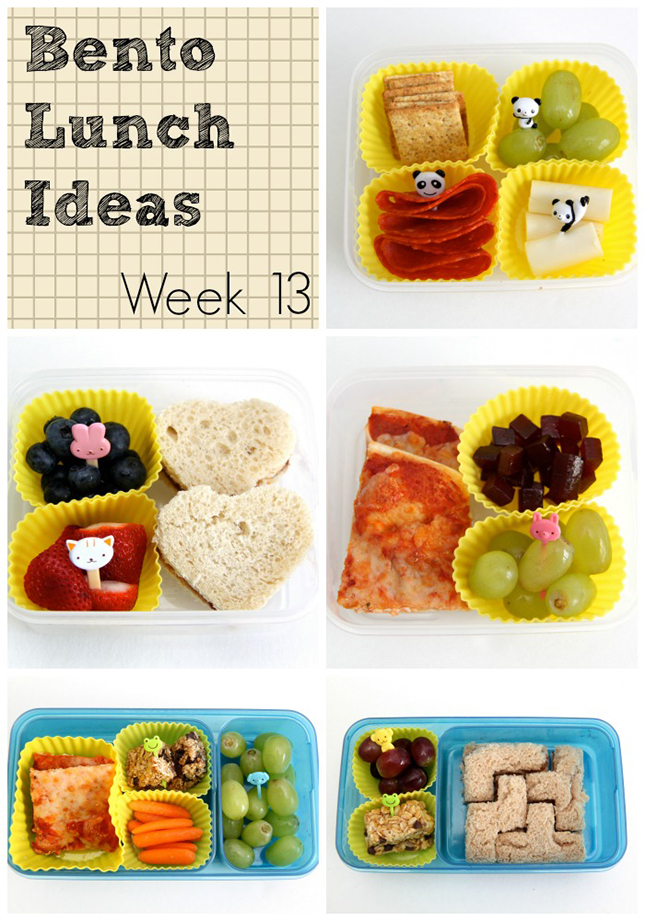 I know we are getting near the end of school and for some of you summer vacation is already here but I still want to share our bento lunches with you because you just might want to make these for a picnic at the park or pool this summer or to send with your little ones if they are going to any kind of summer camp where a healthy lunch or snack is needed. We still eat bentos off school hours for these exact reasons…just maybe not as often…and that is okay!Here is a peek at the kids' bento lunches from last week: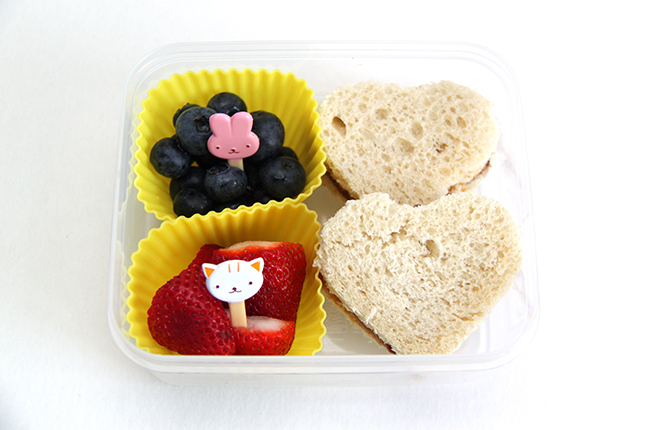 Lunch 1: Blueberries with a little bunny fork, strawberry slices with a little kitty fork, and heart-shaped almond butter and jelly sandwiches.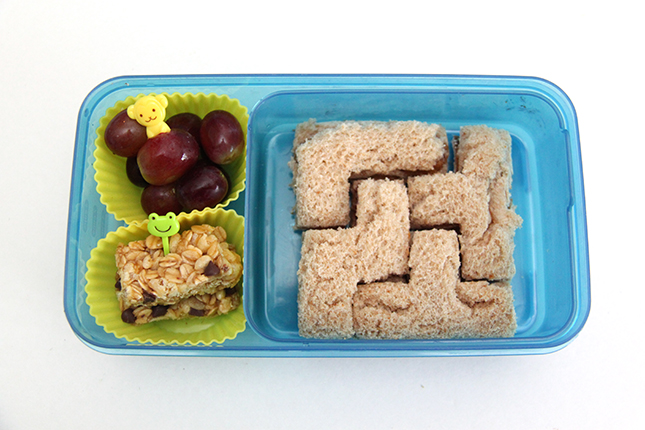 Lunch 2: Grapes with a monkey pick, chocolate chip Annie's granola bar with a froggy pick, and a almond butter and jelly sandwich cut into tetris shapes!
Lunch 3: Pepperoni slices folded onto a panda pick (we love Applegate as they are nitrate free!), string cheese cut up with a panda pick, crackers, and grapes with a dancing panda pick.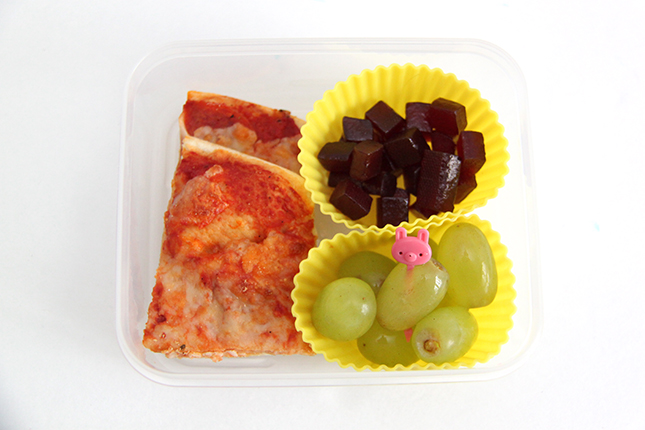 Lunch 4: Leftover pizza, organic fruit chews, and grapes with a bunny pick.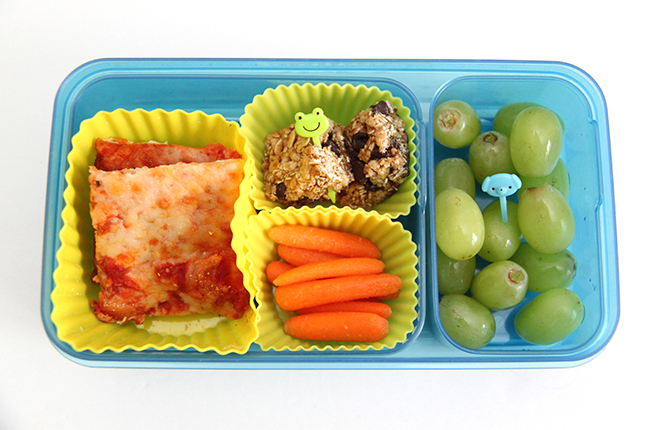 Lunch 5: More leftover pizza (we ordered waaaay too much which the kids loved!), Annies' chocolate chip granola bar with a froggy pick, baby carrots, and grapes with a doggy pick.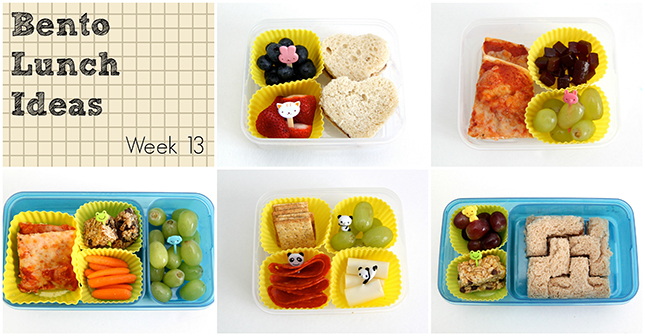 And there you have it! Another week gone which can only mean another week closer to summer vacation. Are you ready???
Thanks for stopping by today!
Love,
Maggie