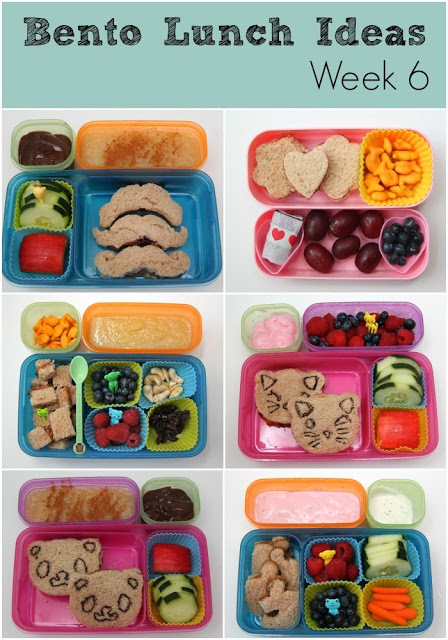 More bento lunch goodness for y'all, who's excited! So last night we picked up Penny's cheerleading uniform (!!!) She will be a cheerleader for winter basketball, hehe. The uniform is so cute and true to Penny-form she had to try it on as soon as we came home and immediately started doing cheers with her poms, she cracks me up! Noah will also be playing winter basketball and we just found out one of his old buddies will be on his team so it seems like the cold winter months are already looking brighter for us which is always helpful when it starts getting dark at 5, yikes!
Okay, on to the lunches!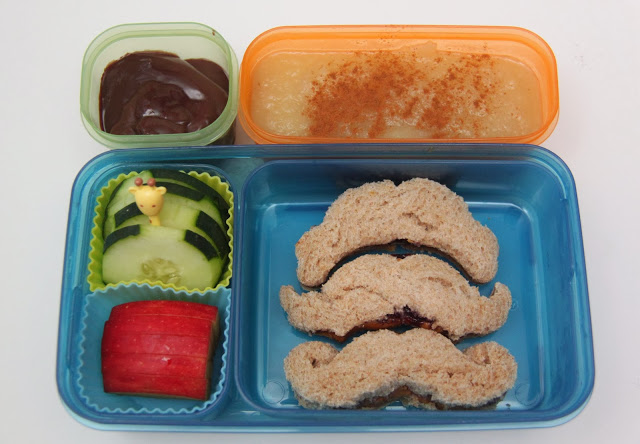 Lunch 1: Paleo chocolate pudding, homemade applesauce with cinnamon, cucumbers, apple slice, almond butter and jelly mustache sandwiches.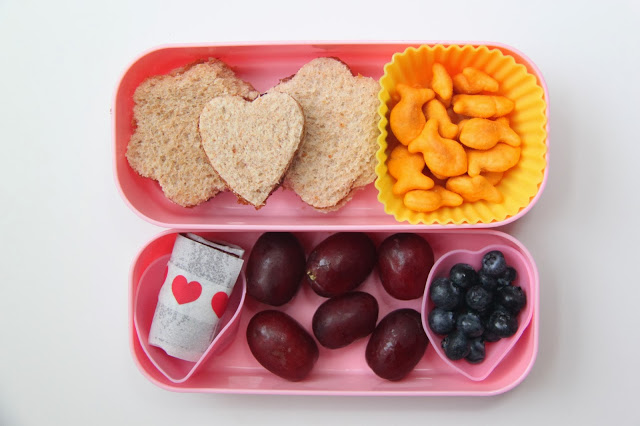 Lunch 2: Blueberry jam flower and heart-shaped sandwiches, goldfish, homemade fruit roll-up, grapes, blueberries.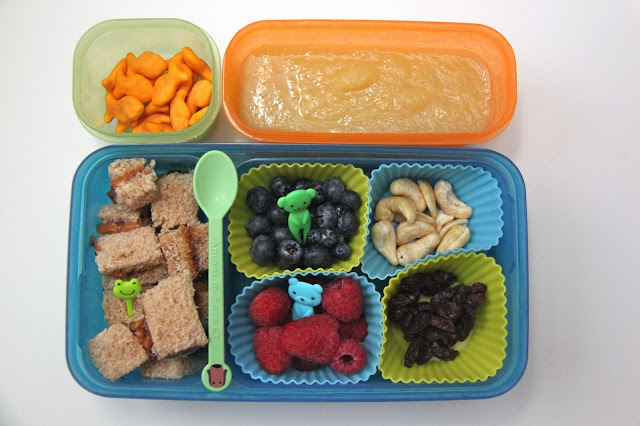 Lunch 3: Goldfish, homemade applesauce, little square sandwiches of almond butter and jelly, blueberries, raspberries, raw cashews, raisins.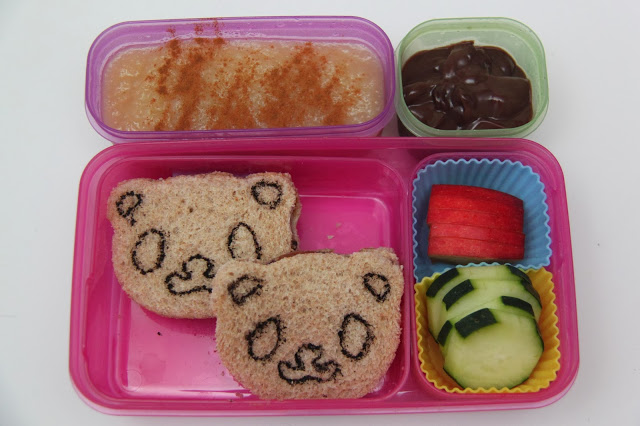 Lunch 4: Applesauce, paleo chocolate pudding, panda bear jelly sandwiches, apple slices, cucumber slices.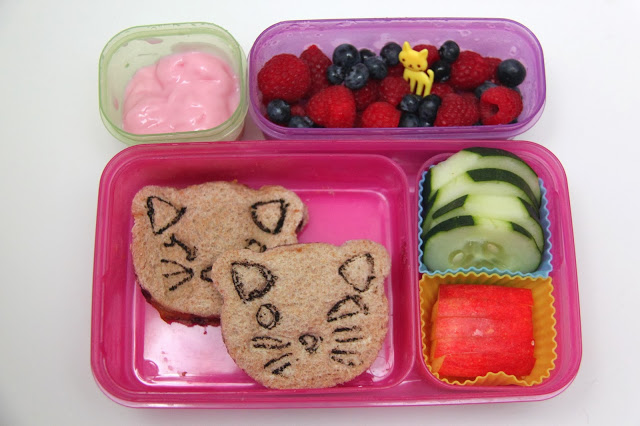 Lunch 5: Organic strawberry yogurt, raspberries and blueberries, blueberry jam kitty cat sandwiches, cucumber slices, apple slices.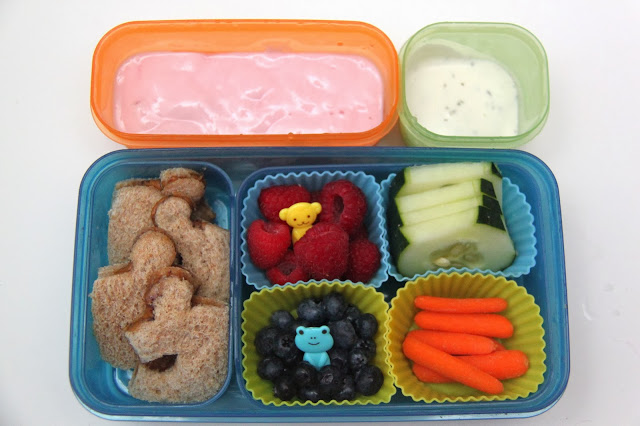 Lunch 6: Organic strawberry yogurt, almond butter and jelly puzzle piece sandwiches, raspberries, blueberries, cucumbers and baby carrots with ranch dressing.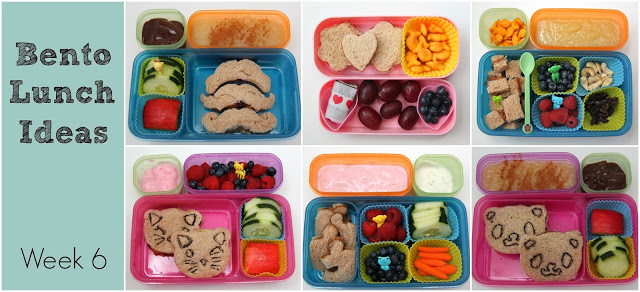 Thanks for stopping by today! Hope these inspire your lunch making 🙂
XOXO,