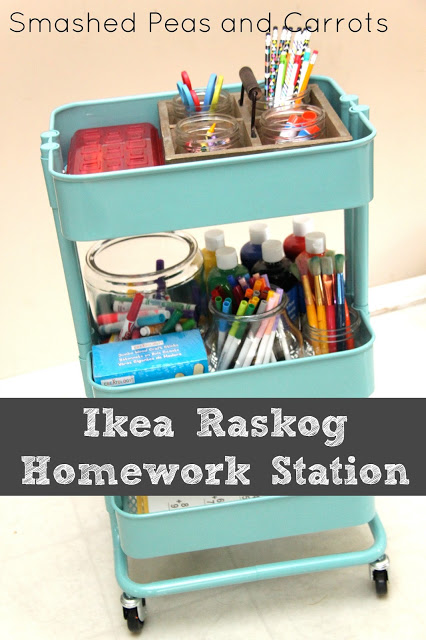 With school in full swing now and homework starting to make its way into our house, I thought I would try to be a bit more prepared for all the color this, draw that, cut this, glue that directions that most homework begs of us.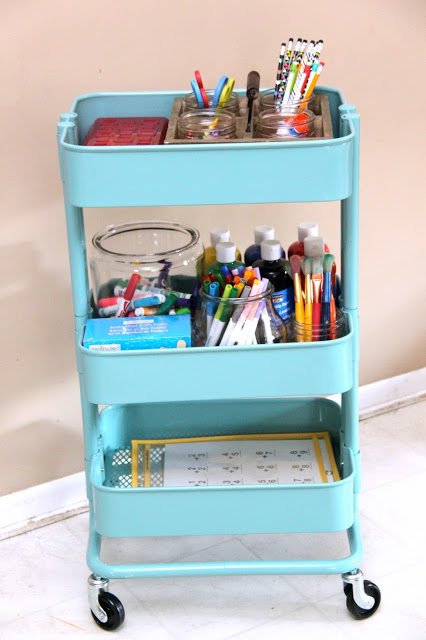 Ya'll remember my love of Ikea's Raskog kitchen cart from
my makeover post here
, well, that one is for me…and all my sewing and craft goodness, muahahaha. Can I tell you how much I love that cart? So Dang Much. It's so handy to have around that I actually went back and bought another one for the kids. It had the makings for a perfect Homework station…and pretend library cart too! (my kids love piling it full of books and wheeling it around the house, checking books out and slapping overdue fines on each other, ha!)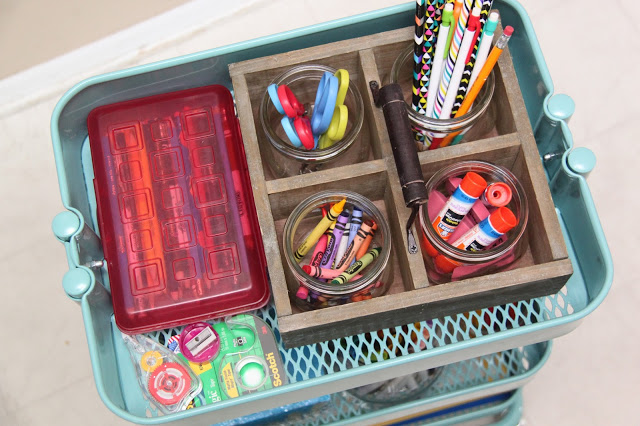 I thought I'd share what I put in ours in case you needed a bit of "Homework Station" inspiration. Up top I have a simple pencil box full of colored pencils, next to it scotch tape, a white-out pen thing-a-ma-bob, and a pencil sharpener.  I also have little jars with kid scissors, crayons, pencils, gluesticks and erasers…you can never have too many erasers, am I right?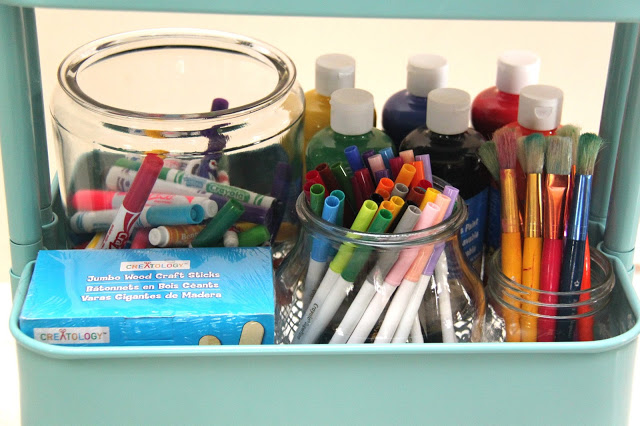 In the middle shelf I keep a big jar filled with fat markers, a small glass jar filled with fine tip markers, a mason jar of thick paint brushes, tempura paint, and a box of craft sticks.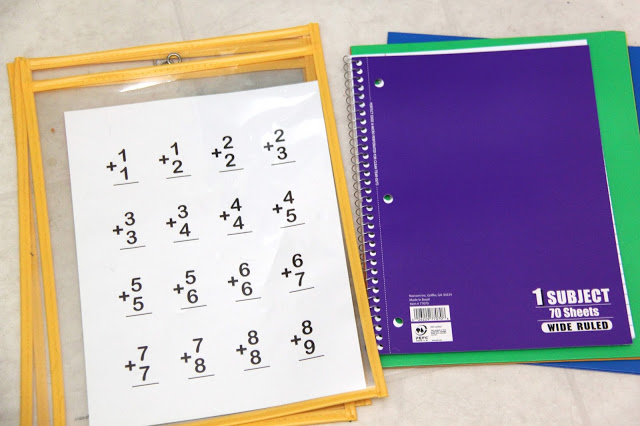 The bottom shelf is for extra notebooks, folders, and paper.  I keep a few of these fun plastic paper protectors I found in the Target Dollar Spot. You just slip a piece of paper into them and write on them with erasable markers…perfect for practicing spelling and writing and math!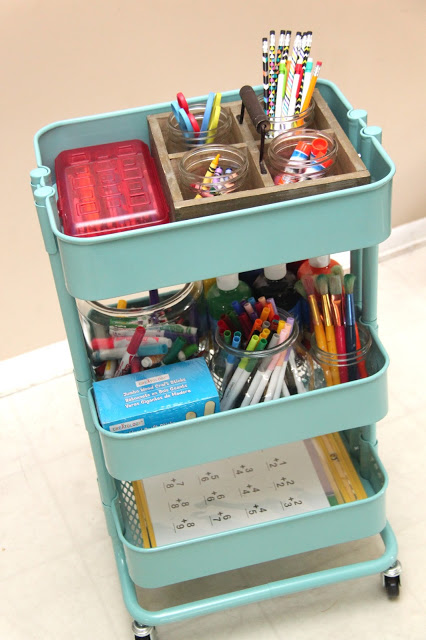 So there you have it, a simple Homework Station that we can roll into the kitchen, the dining room, or the porch! 
PS. I think right now a lot of stores are clearancing out their Back to School supply sections (at least mine are!) so you may want to head over and stock up for your homework station! I stock up every year!
XOXO,