**See tutorial below!**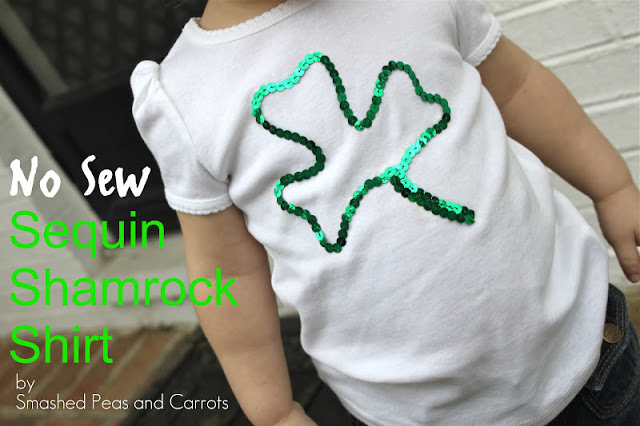 How about another easy St. Patrick's Day idea?  This one takes almost as much time as my 10 minute
Knot Wreath seen here
, quite possibly 12 minutes, and mainly because you need to be just a little, eensy weensy bit careful since you are using glue 🙂  The best part of this shirt and the reason it's so easy?  It's NO SEW!  So if you love to DIY but don't own a sewing machine or aren't much of a sewist this project is for you!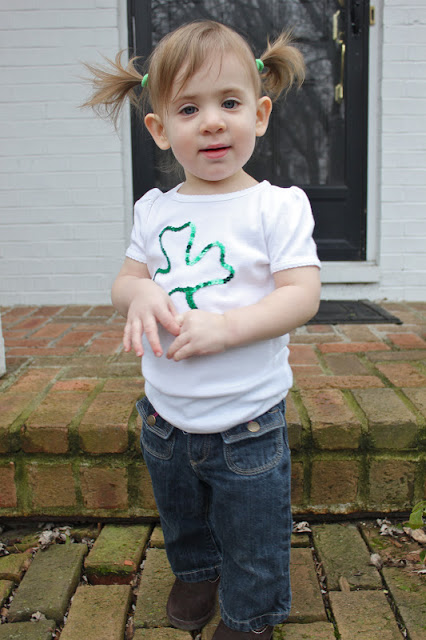 This shirt is so fun that I have been requested to make two more for Noah and Penelope.  Really?  Okay, how can I say no to them!  I think I'll make Noah's shirt say "Lucky" and Penny's might be a series of 3 or 4 leeetle shamrocks or maybe even a rainbow…oh the fun of such an easy DIY craft.  And what's even better is that no one will get pinched if they are wearing these come March 17!
No Sew Sequin Shamrock Shirt
Blank t-shirt
Fabric Glue (I love Aleene's Fabric Fusion pen…if you buy it at
Joann's
with a coupon it's less than $3!)
Decorative sequin trim (I used 6mm sequin on a 15 foot roll from the trim section!)  
Piece of card stock or cardboard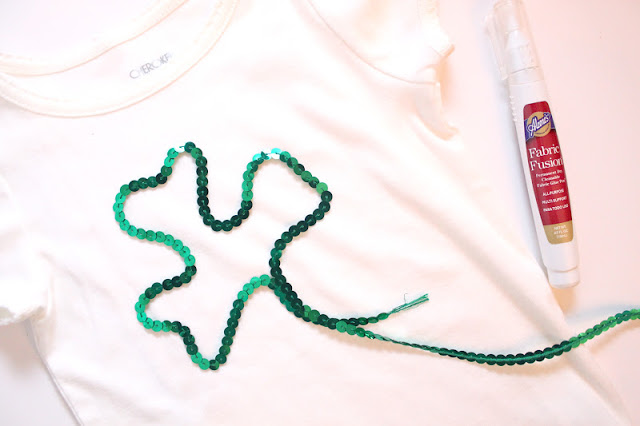 First things first, I placed a piece of card stock inside the shirt just in case the glue seeped through, I didn't want my shirt front and back stuck together!  Then I roughly laid out my Shamrock design.  This way I knew how much of the sequin trim I needed and cut it a few inches past that length so I had some room to play.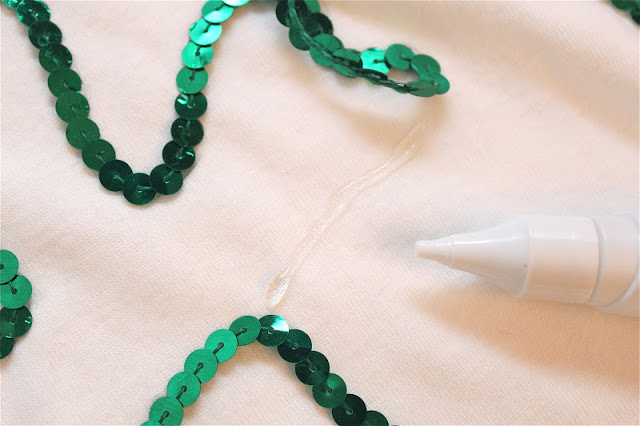 Then I just lifted sections of the Shamrock up one at a time and placed a thin line of glue where the sequin should be.  Pat the sequin trim down and move on to the next section until you are done.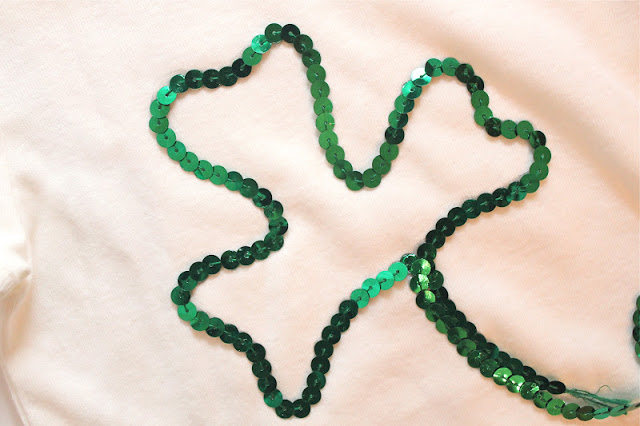 I doubled up the trim at the Shamrock's stem to make it a little thicker as I thought this looked a tad bit nicer but you obviously don't have to!  Then just cut the trim so the stem is a length you like and make sure the cut end is glued down nicely so it is secure.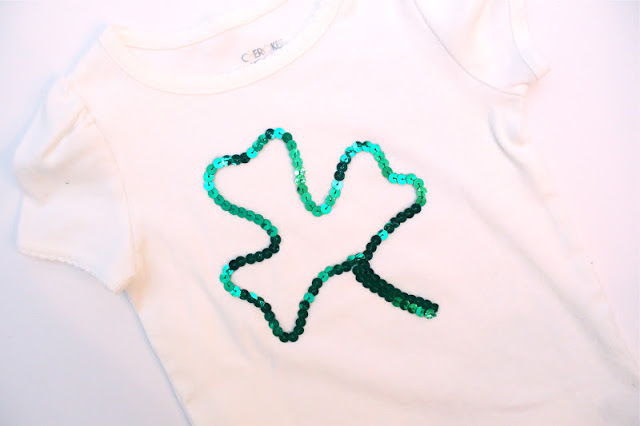 Let dry for a few hours, Aleene's Fabric Fusion pen said 2-4 hours although I'm sure each variety of fabric glue is different.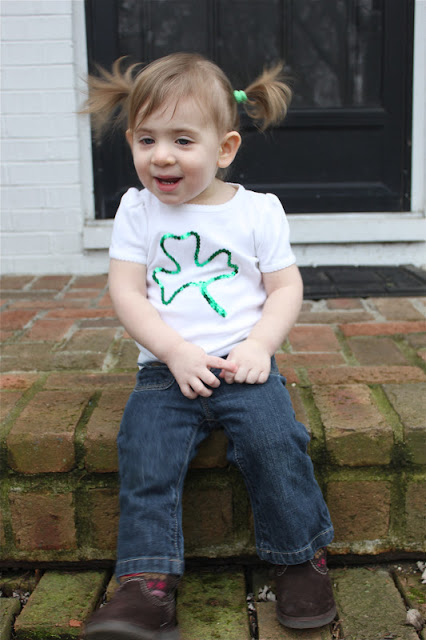 Put it on your little one and watch how excited she is to have a brand new shiny and sparkly shirt.  Look at this girl, she can barely sit still!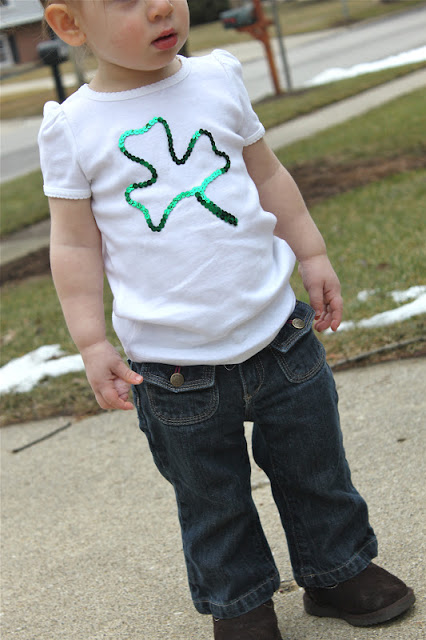 So cute!  And perfect for St. Paddy's Day.  
You could also do this with all sorts of different trims for super easy and fun holiday wear 🙂
Have a great weekend!!
XOXO,