The one nice thing about the weather getting colder already is that I get to whip up yet another batch of our favorite Hot Cocoa Mix. It's super yummy and soooo easy to make and the bonus? It only needs two ingredients! It's so easy to make even my littles can do it. Mmmm, I think I need a warm mug of it stat!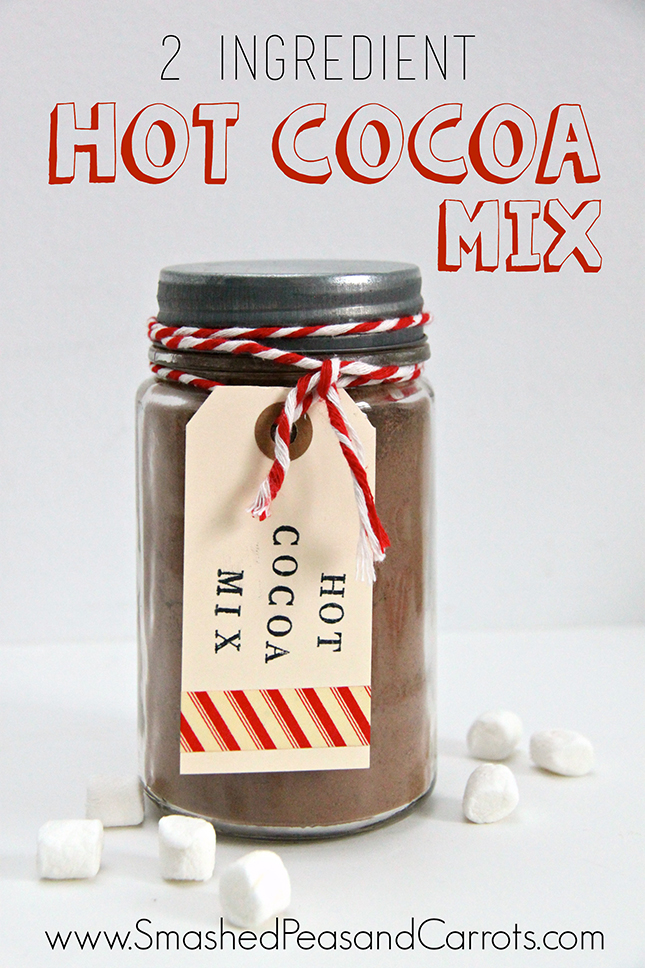 PS. This hot cocoa mix is also great for gifting! Just place it in a glass jar and add a tag. On the back I always like to let the recipient know that you will need to use about 2 Tbsp per cup of warm milk.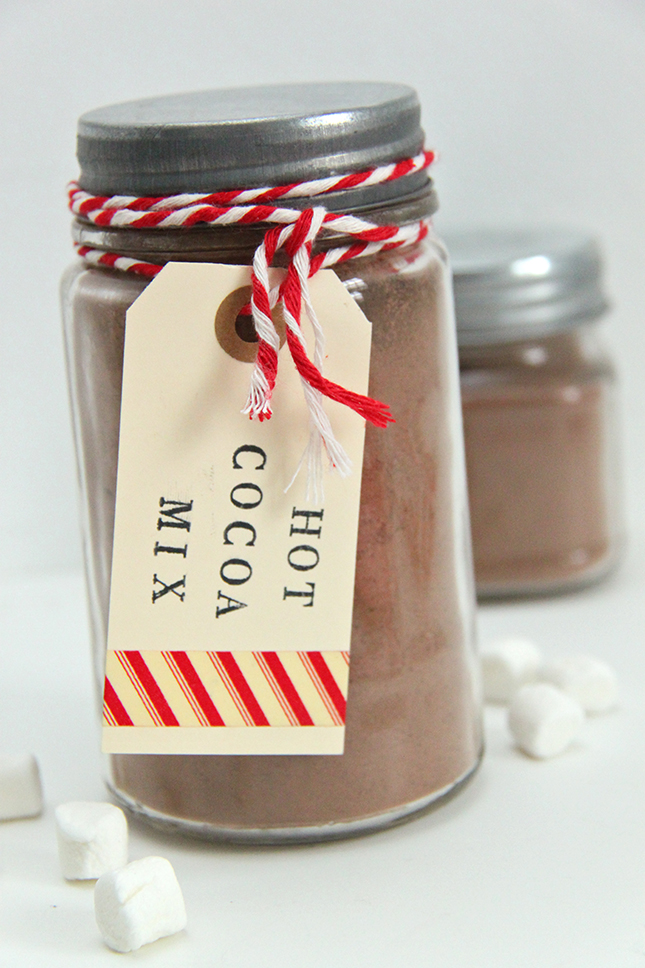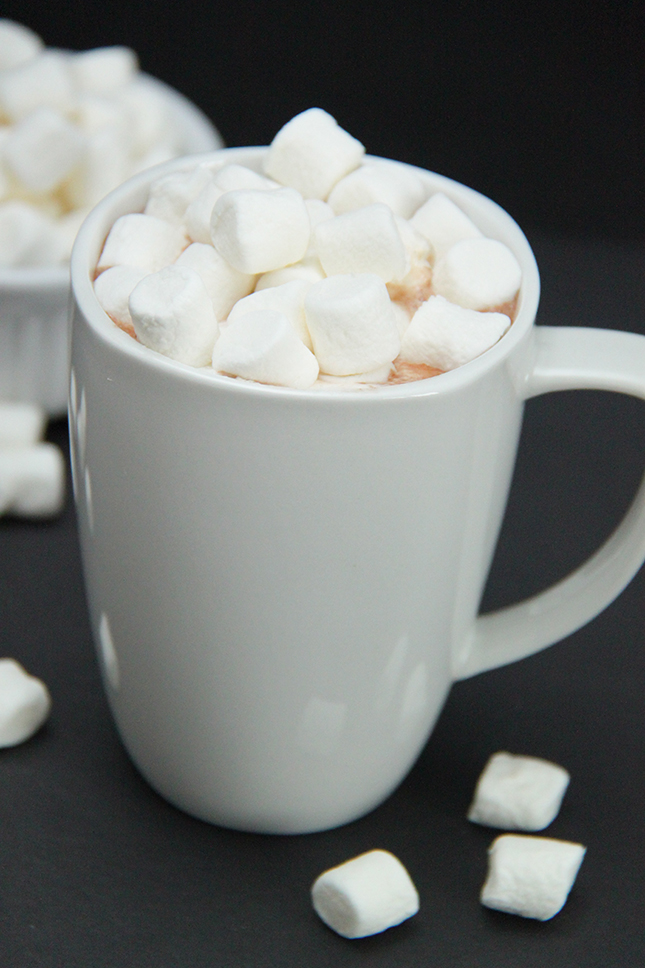 Marshmallows or whipped cream…what's your pleasure?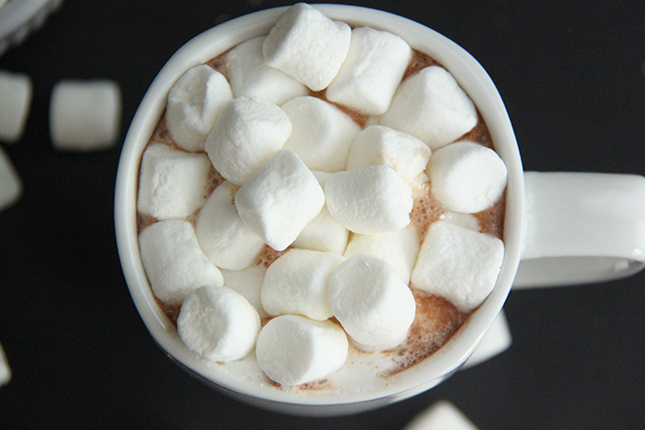 2 Ingredient Hot Cocoa Mix Recipe
Ingredients
2½ cups of organic evaporated cane sugar (granulated sugar will do too)
1½ cups good quality cocoa (I like european dutch processed best!)
Instructions
Mix ingredients together in a large bowl with a whisk and then pour into the bowl of a food processor and pulse until sugar granules are fine and powdery.
Store mix in an airtight container.
To use: Place 2 Tbsp in approximately 1 cup of warm milk or to taste.
Enjoy!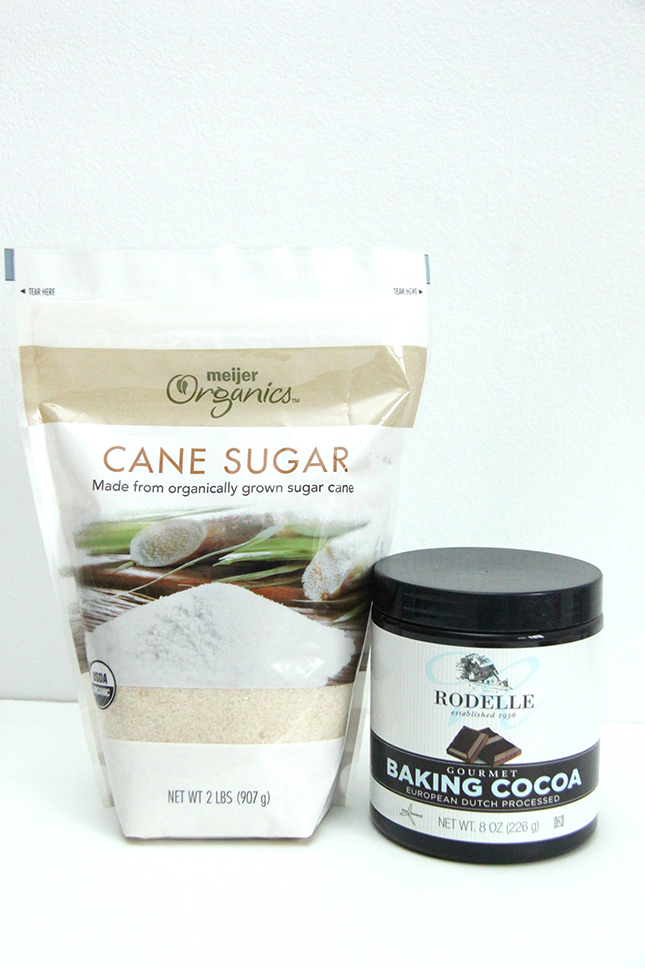 Two simple ingredients, you can't beat that! It's so nice knowing exactly what is in your hot chocolate mix, isn't it? No processed ingredients here!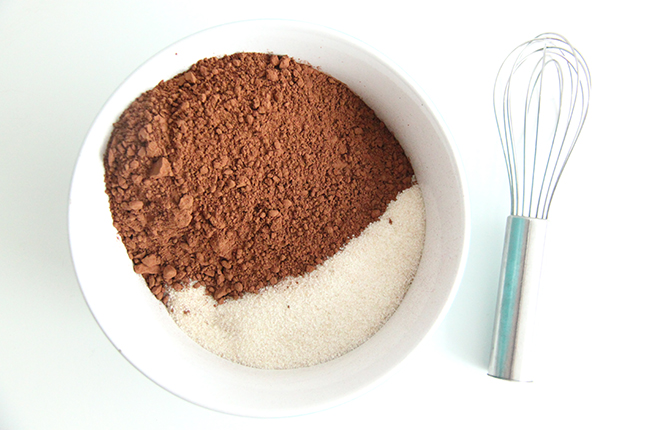 Mix with a whisk first or just add everything to a food processor and pulse until the sugar granules are fine and powdery. Ta Da! You just made Hot Cocoa mix!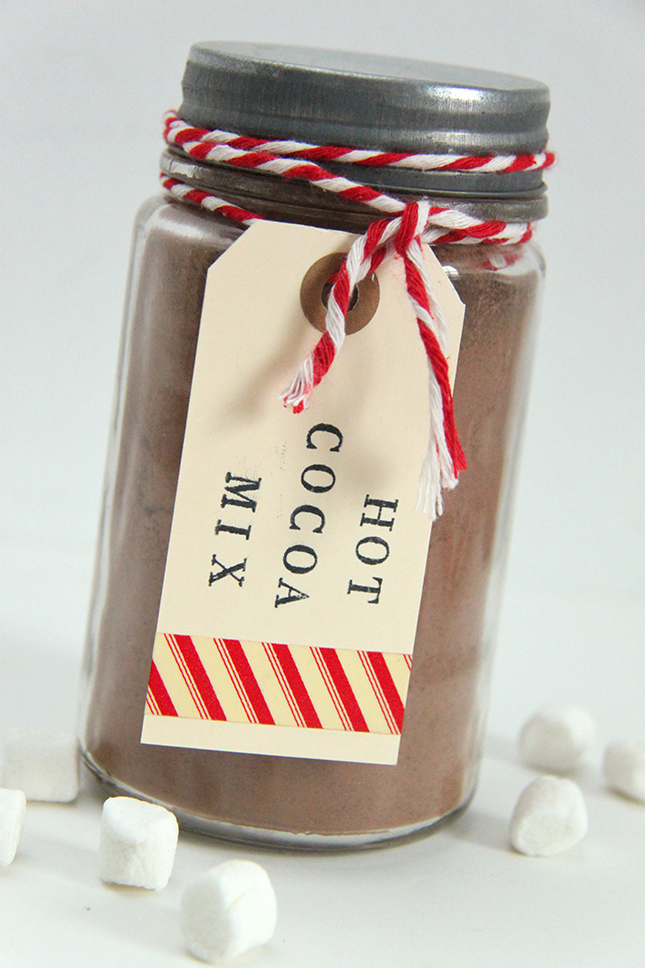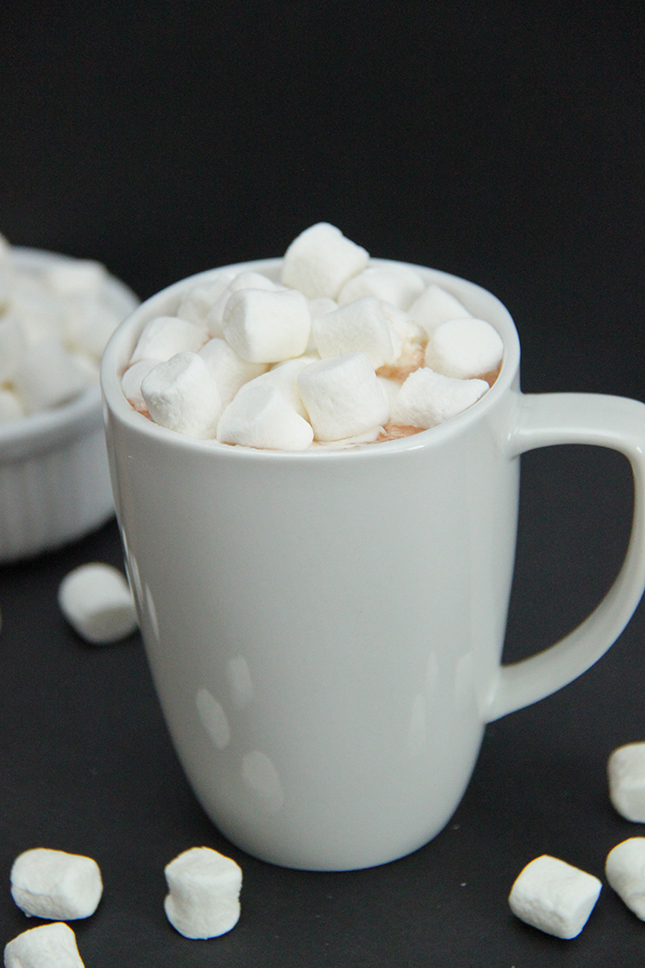 We love making ours with unsweetened vanilla almond milk, how about you?
Thanks for stopping by today…and if you live in the Midwest, Stay Warm!
Love,
Maggie