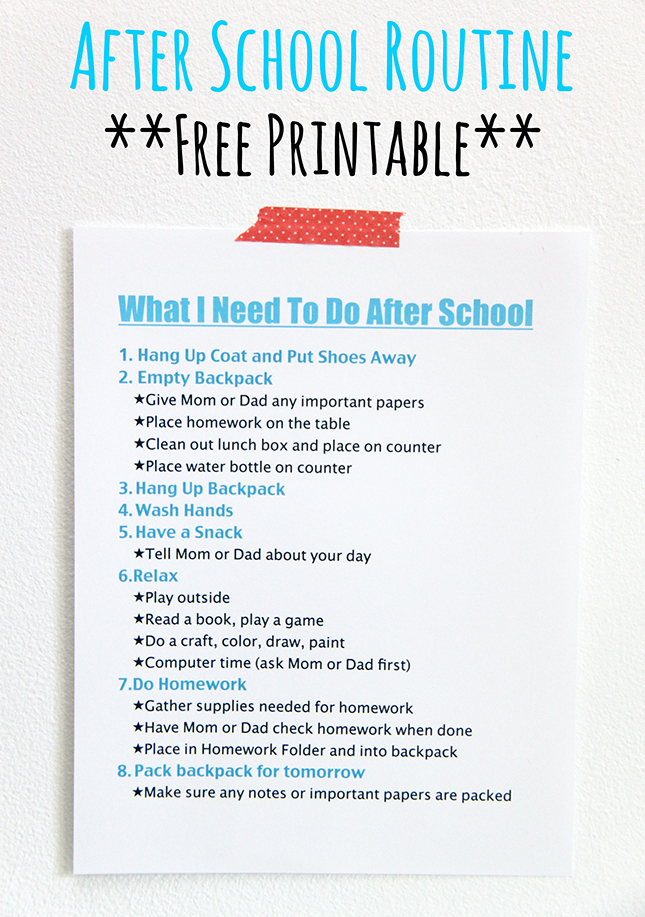 Holy wow! Is it really possible that my littles have been in school for over a month now? When I look at the calendar I kinda cannot believe it but it's true. Over the past few weeks we have been slowly but surely getting back into the school routine. All our activities have now been pushed to the after school hours which means we need to be on our  A-game the minute the kids get off the bus. There always seems to be so much…emptying backpacks, getting homework done, and let's not forget about snacks…that sometimes the hour or so after school can be a frustrating one for everyone. I created this fun little printable a couple weeks ago to help keep us organized cause, y'all know, we needed it. 
I like to think I thought of it all. From hanging up your coat to putting your lunch box away, and then packing your backpack for tomorrow. In creating this list I wanted to teach my kids a little responsibility. So they weren't thinking that I was going to be checking on them every minute.
This printable hangs in our hallway and, let me tell you, so far it has been GREAT! I don't think we've ever had such a well-oiled machine of the after school hour. Ever! I think it's because now they know what they need to do. Kinda like in school, they have a schedule, they know what days gym and art and music are on, they know when recess is, and when their snack time is. I think that sometimes kids (like adults) just need a routine to follow, y'know? Now that they know the routine, they know that it's their responsibility to unpack their lunchbox…not mine!! So I'm not having to dig it out of their bag,  I'm not getting annoyed, and it gets all washed out early on in the night instead of at 9 pm. YAY!
To print the "What I Need to Do After School" routine click here: After School Routine-PDF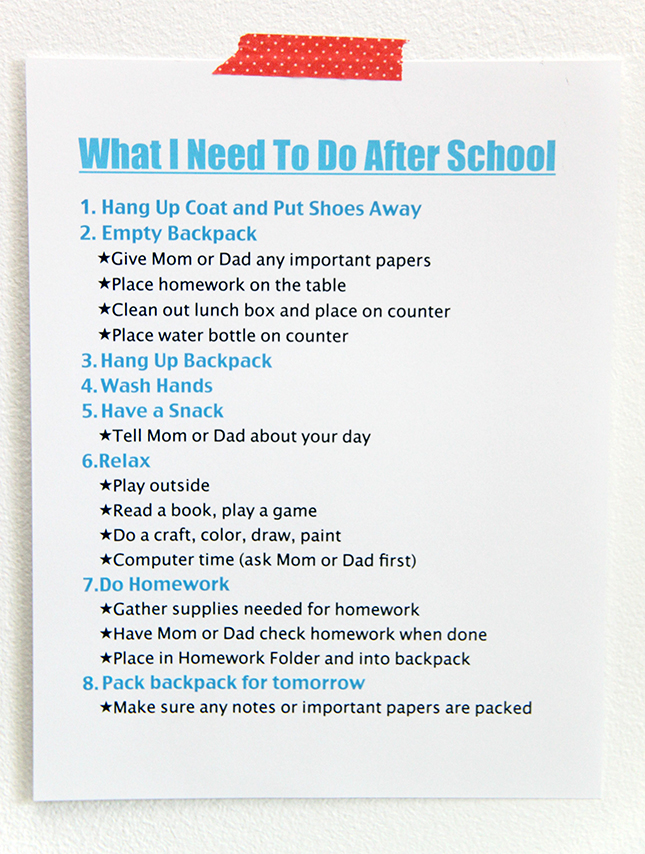 Hope this helps your after school craziness!!
Thanks for stopping by today!
Love,
Maggie