This Beginner's Green Smoothie is perfect for anyone wanting to get more veggies and fruits in their diet. Full of fiber and vitamins, this drink is a powerhouse of nutrients.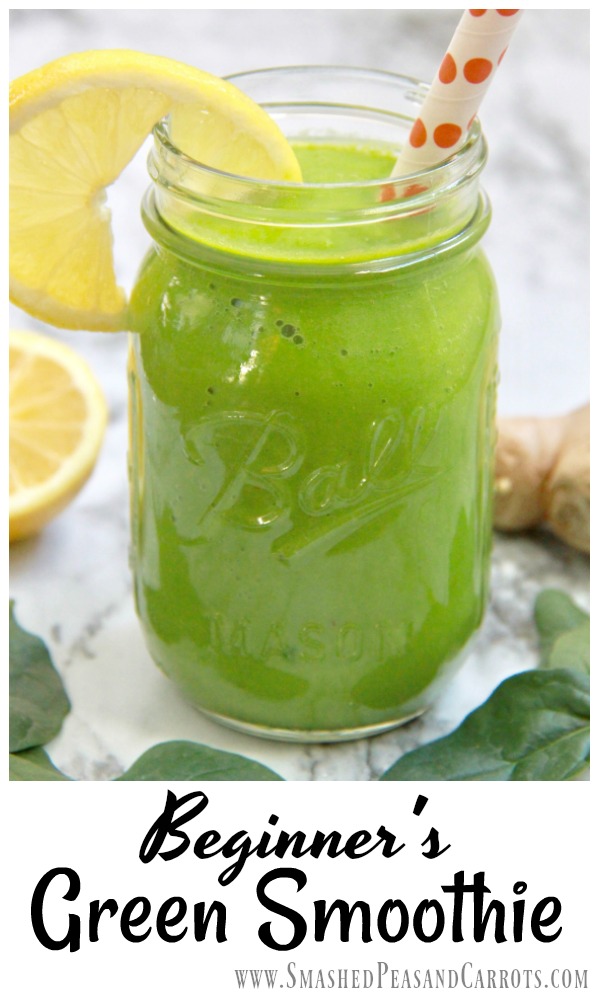 Like everyone else in the new year, I am trying to clean up my diet a bit. After all those cookies, and cinnamon rolls, and other sweet treats, my body needs to up the ante on good ol' fruits and veggies. Bring on a colorful array of produce, yo! One of the easiest ways I find to do this is to make smoothies every day like this one, one of my many favorite Smoothie Recipes on my site. They are quick to make and easy to drink, and blending the entire fruit and/or vegetable also means I'm getting all the fiber and because of that my smoothies are always filling and leave me satisfied! (affiliate links present)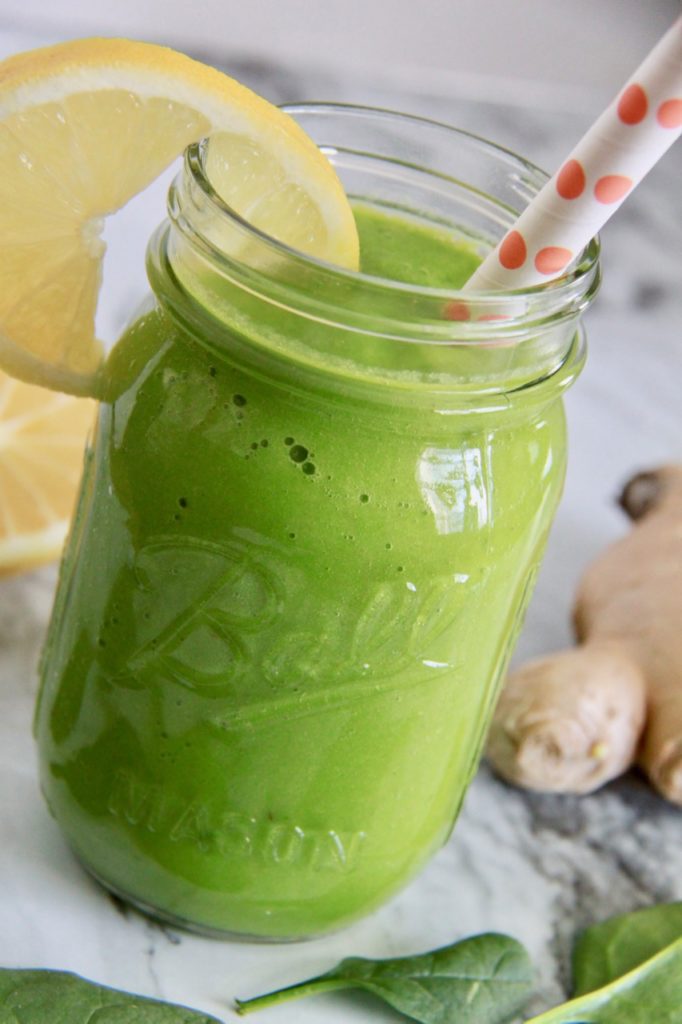 When I make my smoothies, I like to use lots of fresh fruit and veggies and blend them really well so the end result is nice and smooth, not chunky…which is obviously not as palatable! 😉 My go to is this Vitamix blender here (but mine is in black). It is super high powered and gets the job done in seconds. Plus I love that it has a cleaning button, so when I'm done I just whir together some water and a bit of soap at a crazy high speed and I save my hands from getting cut up on those sharp blades!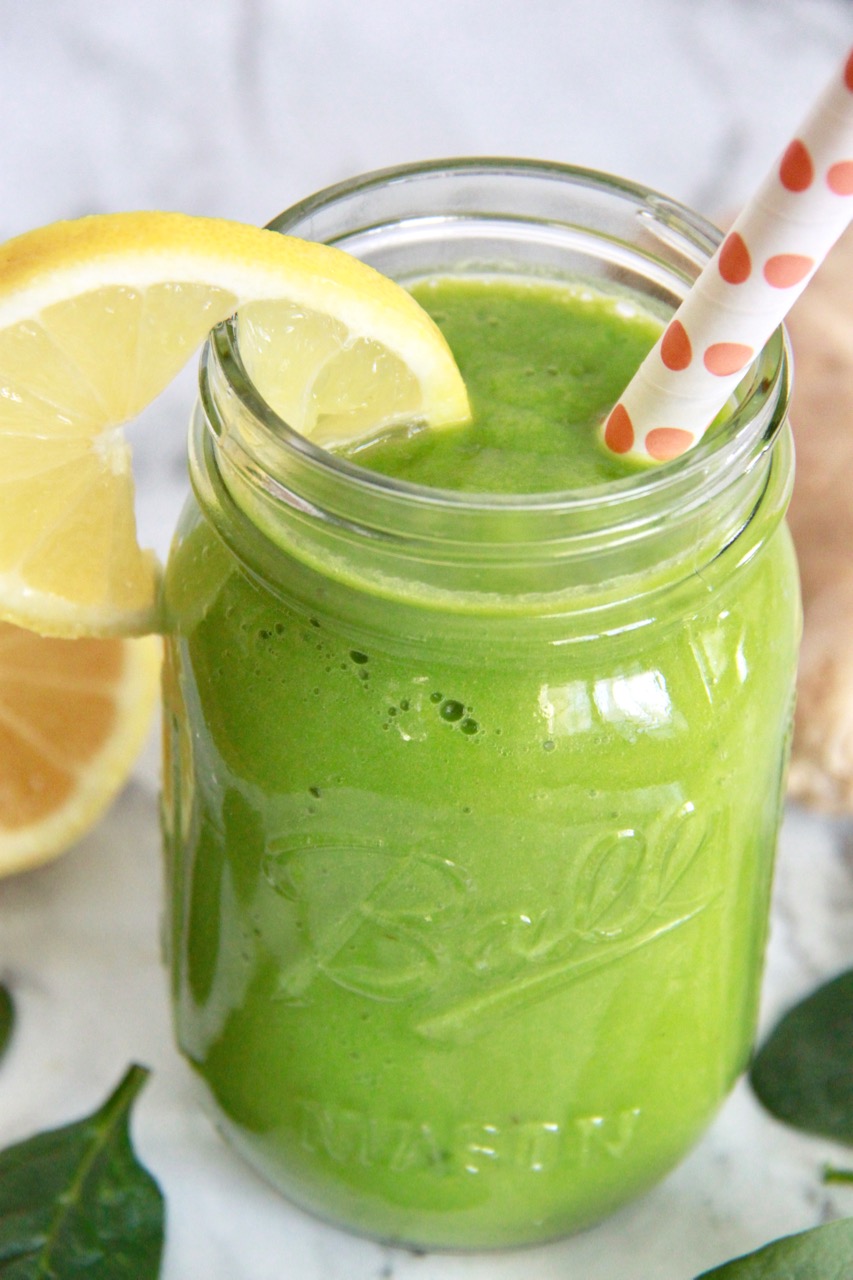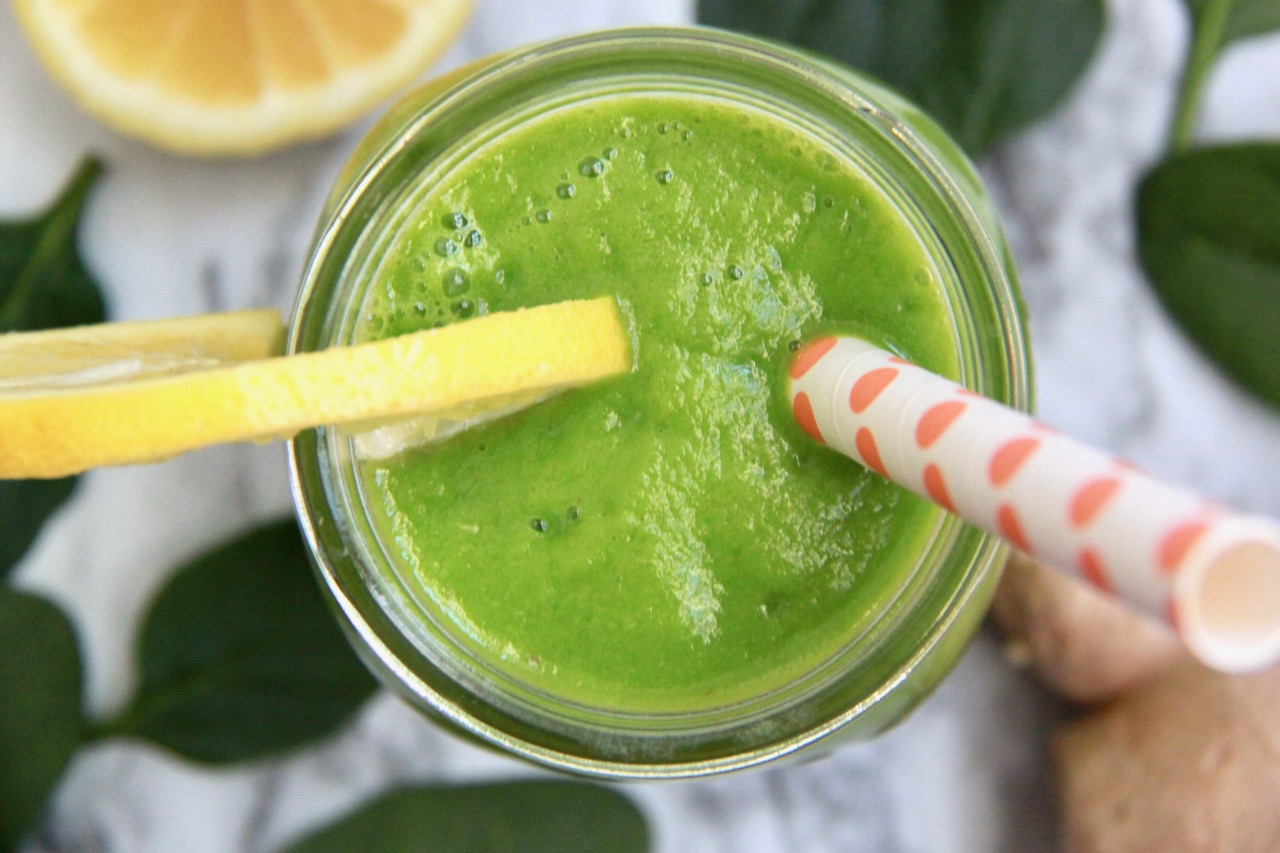 Beginner's Green Smoothie
Beginner's Green Smoothie
Ingredients
3 small green apples, cut in half
1 orange, peeled
½ lemon, peeled
4 stalks of celery
1 /4 thumb of ginger, peeled
Couple handfuls of spinach leaves
Instructions
Add all ingredients into the base of a high powered blender and lock lid in place.
Blend on high for 30-60 seconds or until smoothie is blended.
Enjoy!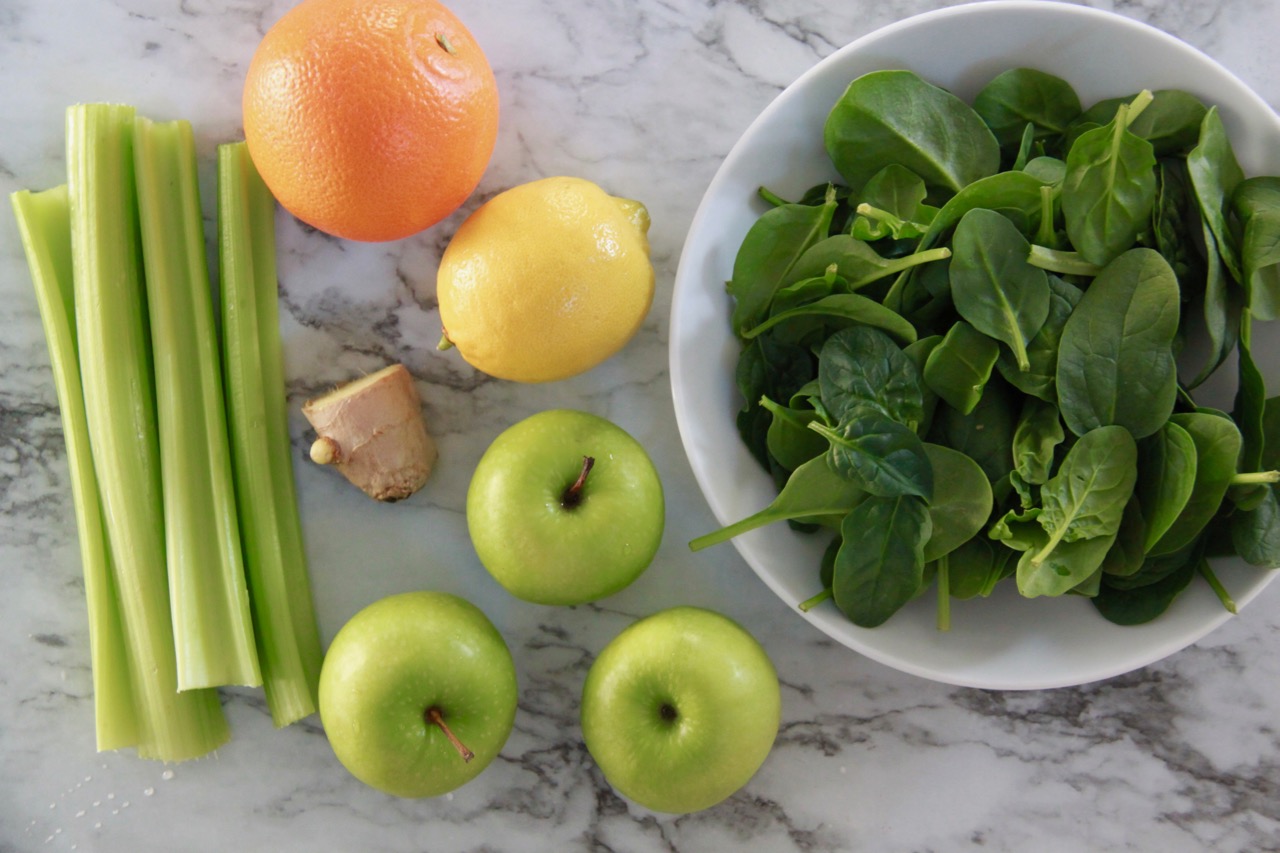 Ahhh! Look at all that colorful goodness. I love that instead of having to eat all of this throughout the day, you can literally blend it all up and drink it to get much of the same benefits!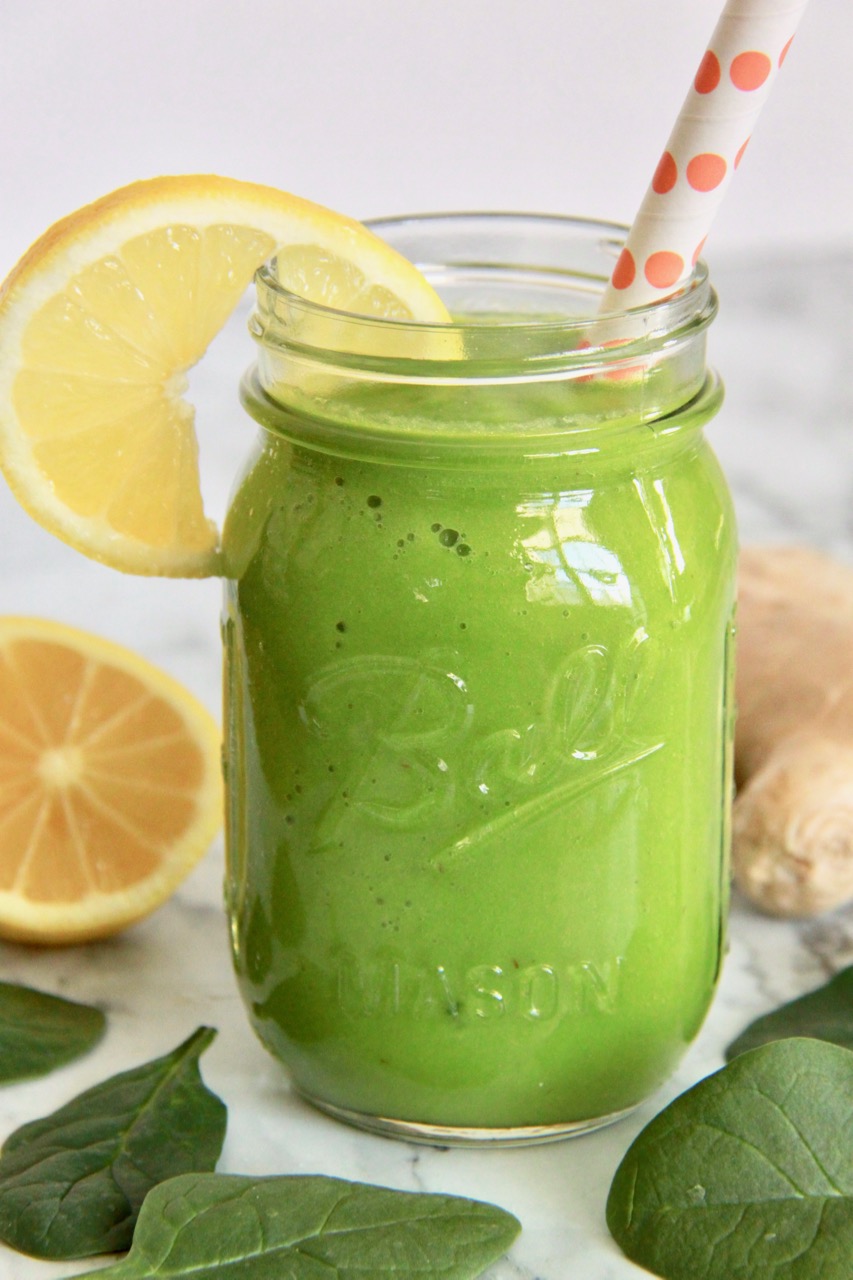 Although this smoothie appears to be thick, it actually is pretty thin (liquid) thanks to all the water that the fruit and veggies have in them. And for those just starting to "drink their greens" there is a nice balance of fruit in this Beginner's Green Smoothie which means you don't taste the celery or the spinach, pinky swear!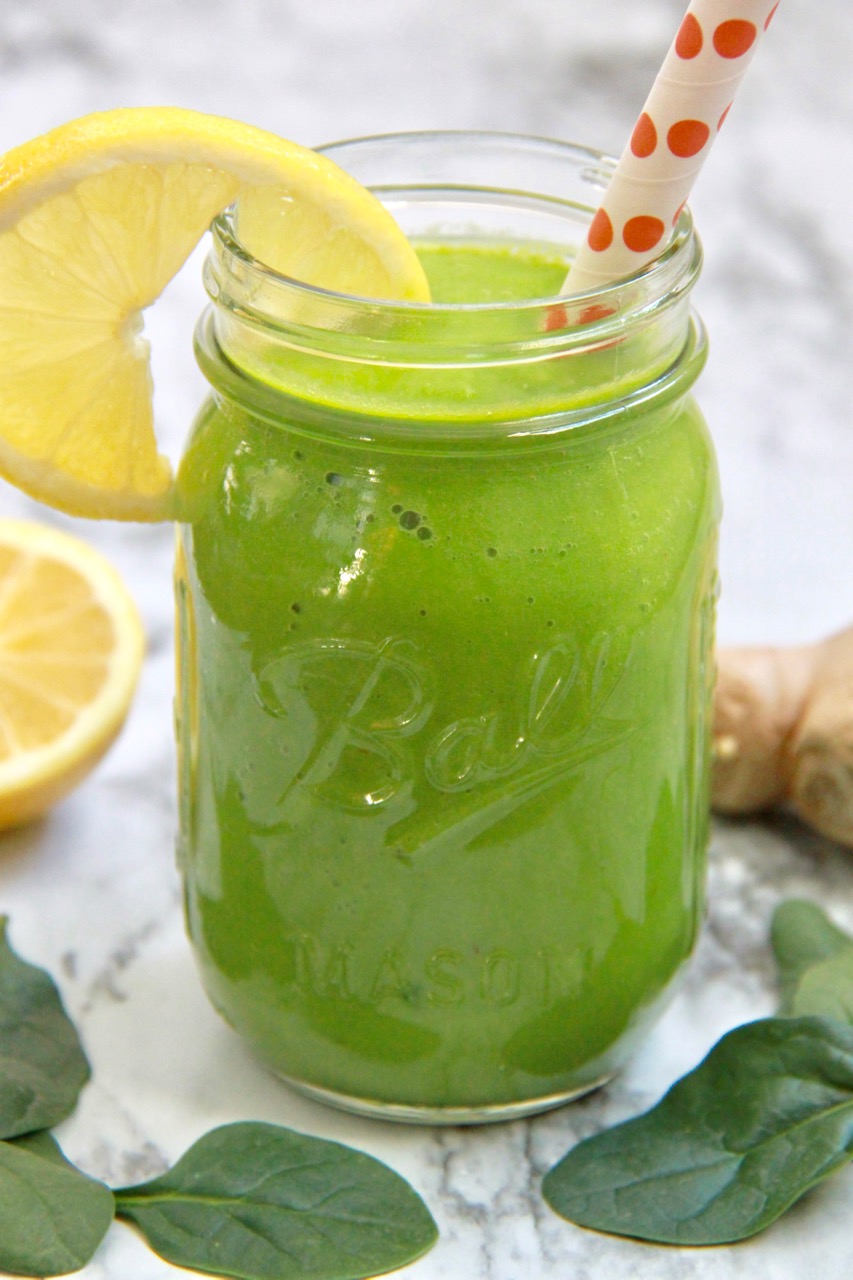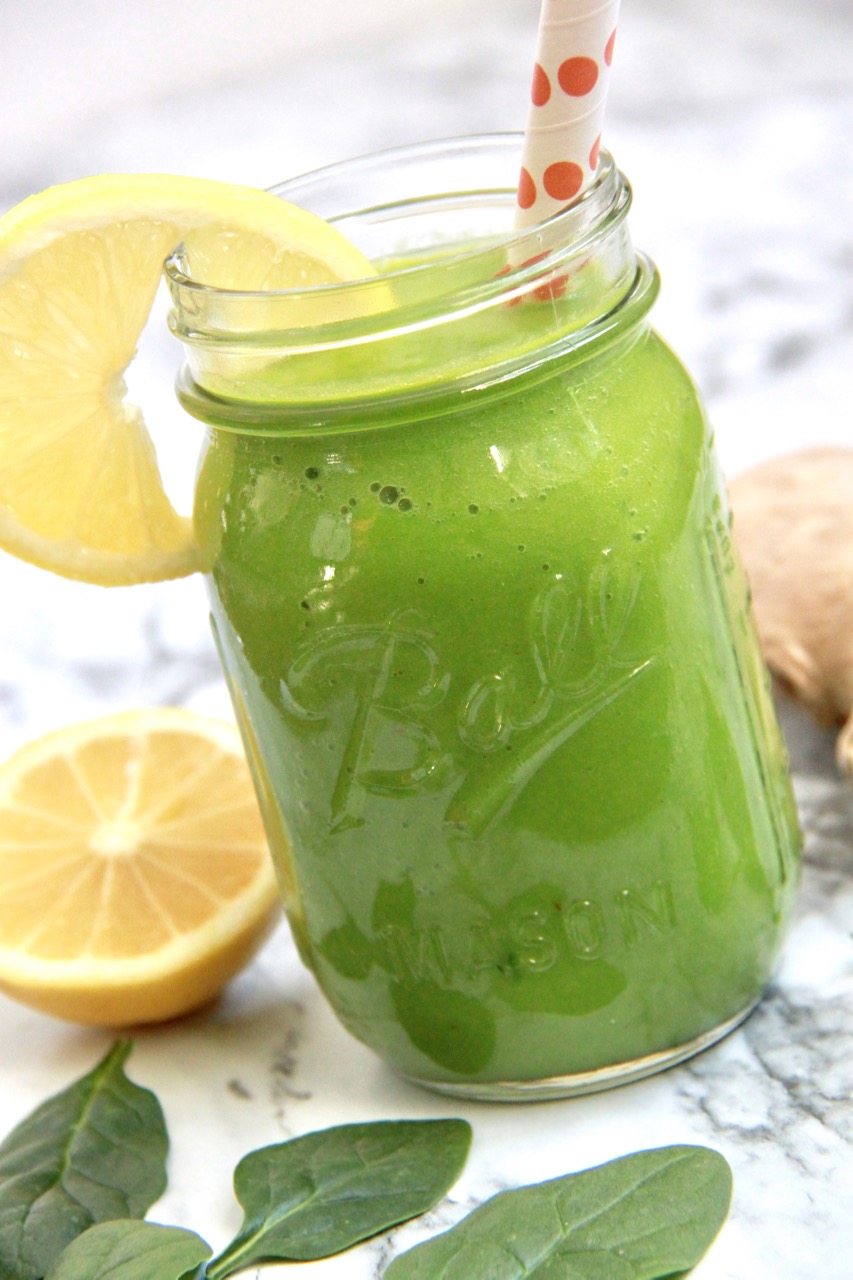 For more easy recipes, crafts, tips and tricks please LIKE Smashed Peas and Carrots on Facebook or follow me on Instagram or Pinterest for more great ideas like these:
Thanks for stopping by today!
Love,
Maggie