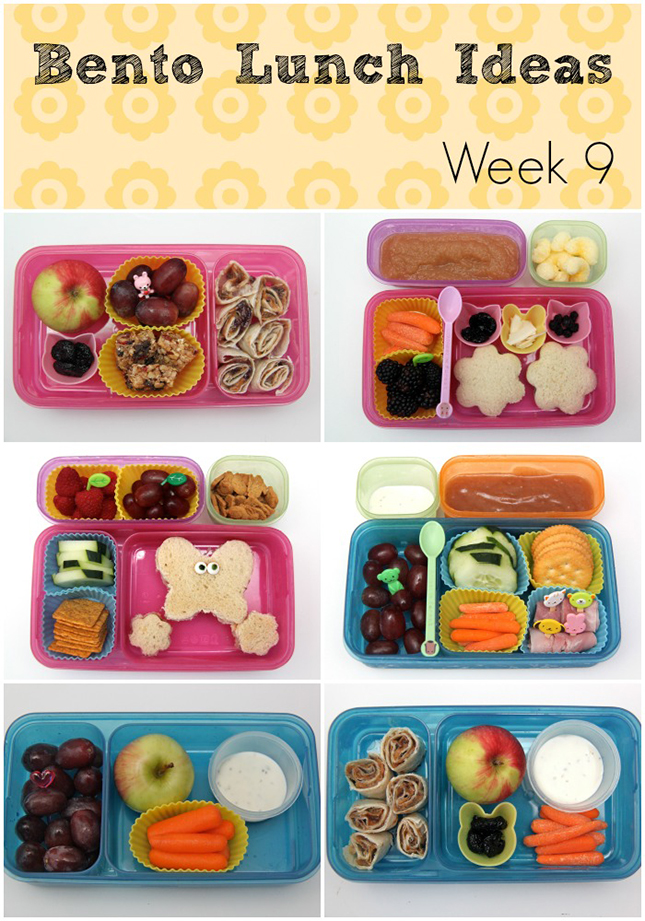 Here is a peek at my littles' bento lunches from last week. Still making them healthy and simple so they continue to be easy to make and fun to eat! I have been loving buying mini apples at our local Trader Joe's lately. They are the perfect size for school lunches and particularly for Oliver as he is in a total 'eat 1/4 of an large apple, leave it on the couch, and get another and do the same' phase right now. They really cut down on how many random half eaten apples we have in our house as the mini ones are the perfect size for him to finish in a sitting…plus they are organic, holla!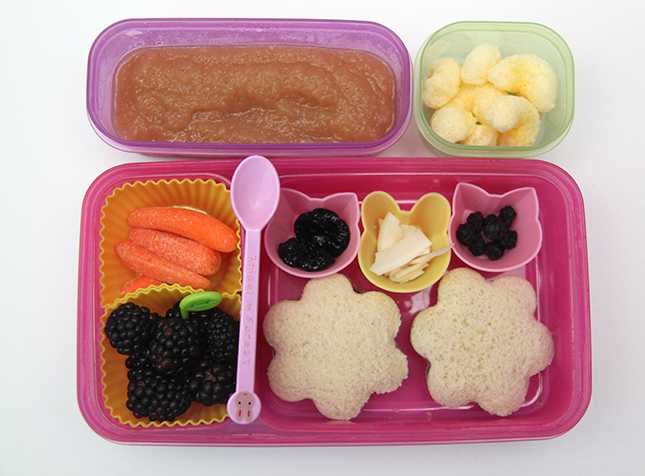 Lunch 1: Homemade applesauce, Pirate booty, baby carrots, blackberries with a leaf pick, blueberry jam sandwiches cut into mini flower shapes, dried cherries, dried unsweetened coconut flakes, and dried blueberries from Trader Joe's.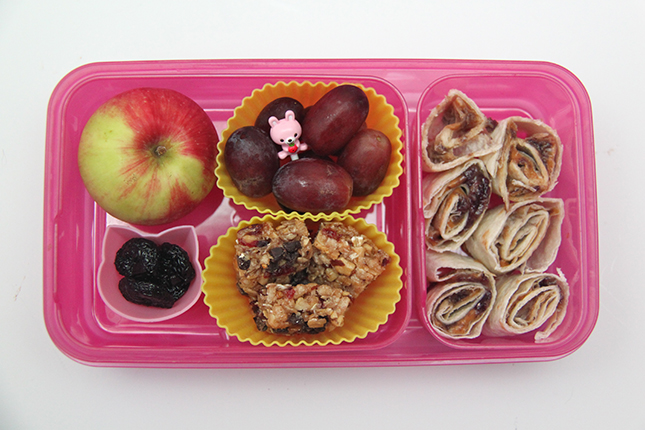 Lunch 2: Mini apple, grapes with a bunny pick, dried cherries,  homemade granola bar, and almond butter and jelly tortilla roll-ups.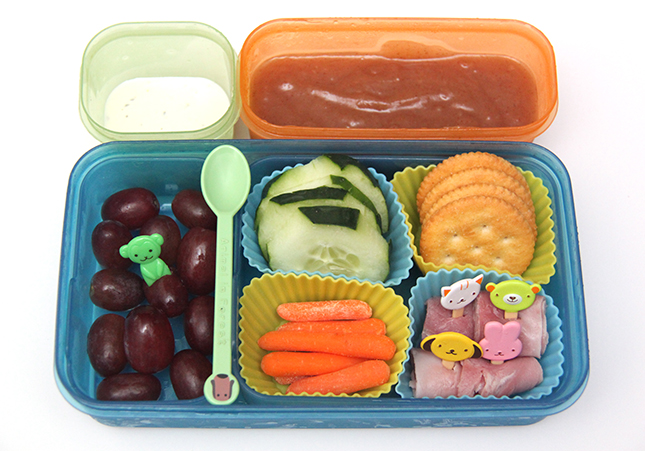 Lunch 3: Homemade applesauce, baby carrots and cucumber slices with ranch dressing, grapes with a mini monkey fork, crackers, and ham roll ups with mini animal forks.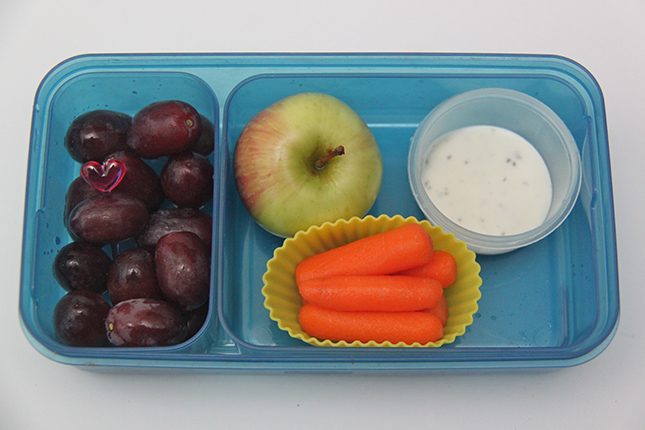 Lunch 4: Grapes with a heart pick, mini apples, carrots with ranch dressing.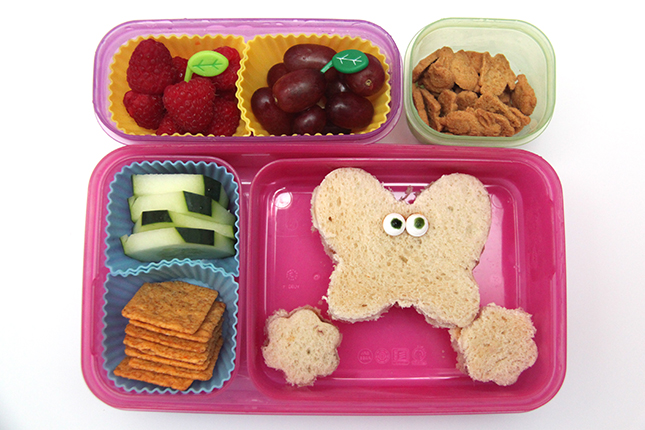 Lunch 5: Raspberries and grapes with leaf picks, Annie's bunny grahams, cucumber slices, crackers, and almond jelly and blueberry sandwiches shaped like a butterfly with two little flowers.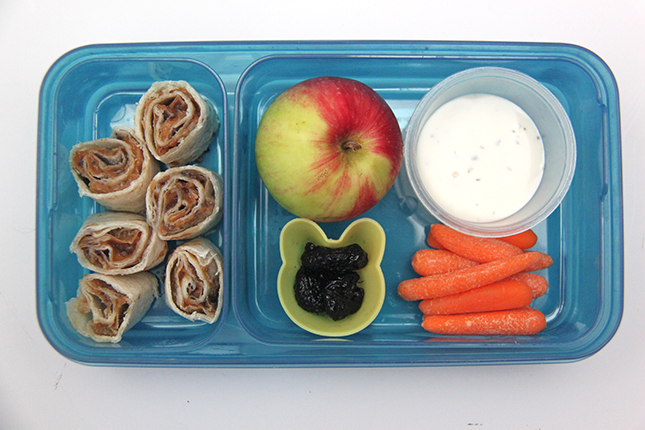 Lunch 6: Almond Butter and jelly tortilla roll-ups, mini apple, baby carrots with ranch dressing, and a few dried cherries.

Hope these lunches inspire you to make something healthy AND fun for your little ones!
Thanks for stopping by today!
Love,
Maggie