Is bedtime one of the most favorite parts of your day like me?
Specifically my kids' bedtime, hehe.
Why am I talking about bedtime when I so clearly have a recipe to share with you all?
Cause this particular recipe is for Cheese Fondue…Mmmm!
A cheesy mess of utter deliciousness that Mr Smashed Peas and I will make for our in-home date nights we like to have after the kids are in bed.  Awesome!
Said date nights occur about once a week and often include our newest Netflix movie…we heart Netflix.
I wish these weekly date nights included this fondue each and every time, it's really so good, but I think eating that much cheese and bread every week would cause my heart to explode…or my pants…but I'm not willing to go head to head in 'Battle Fondue' to find out.  Sorry peeps.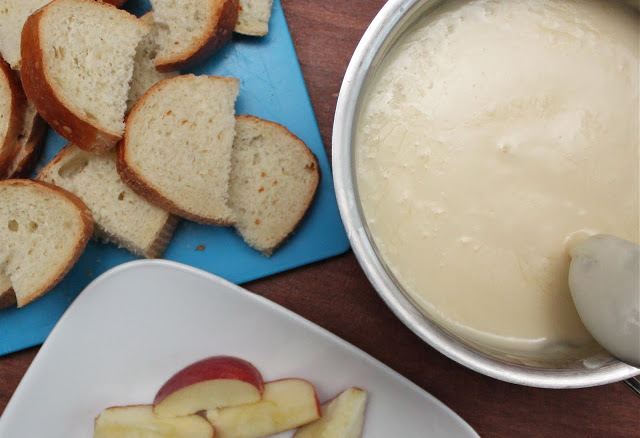 This recipe comes from none other than my momma, love her I do!  My family would have fairly regular Fondue nights when we were younger and my siblings and I would always love eating dinner this way. What kid doesn't love dipping their food…and a whole dinner thats's meant to be dipped?  That's just crazy talk!  We've done a few Fondue nights with the kids but at their age let's just face it, it's a lot more fun when they are sleeping 🙂  No need to worry about who is about to dip their whole hand in piping hot cheese.
When we were really little, like elementary school-aged, my parents shared a rule with us that if you dropped whatever you were dipping off your skewer you had to kiss someone.  Now that might sound all romantic and all but when you are little it's all cooties and embarrassment even if it's with your own family (on the cheek people!)   My poor brother, his three little sisters always ended up having to kiss him on the cheek and he hated it!  Hah, I wonder if my sibs remember that?
Cheese Fondue
Ingredients
1 lb of Swiss Cheese (or a mixture of Gruyere, Emmantaler and Swiss) cubed or shredded
1 12 oz bottle of beer or white wine
3 Tbsp cornstarch
¼ tsp garlic powder
dash of salt
Instructions
Pour beer or wine in a fondue pot or medium saucepan and allow to reach boiling.
Once boiling has been reached, simmer beer or wine for 2 minutes to burn off the alcohol.
While you are waiting, cube swiss cheese and place in a large bowl, add in cornstarch and mix to coat all cheese pieces.
Slowly pour cheese pieces into simmering beer (or wine) and stir until completely melted.
Once melted add in garlic powder and salt, mix well.
Serve with crusty french bread, sliced apples, kielbasa, broccoli or other crunchy vegetables.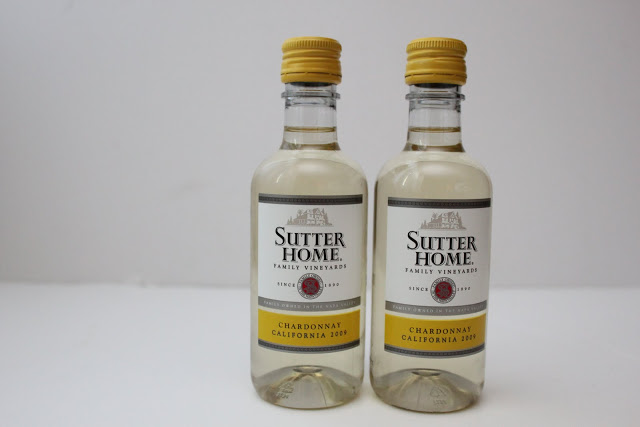 First grab your alcohol of choice…we aren't big white wine drinkers in our home so I usually just buy these teeny little bottles that come in a four-pack.  Stay classy San Diego…I know….but it gets the job done.  Two leetle bottles are perfect for this recipe.  Pour it into your fondue pot and simmer it for two minutes.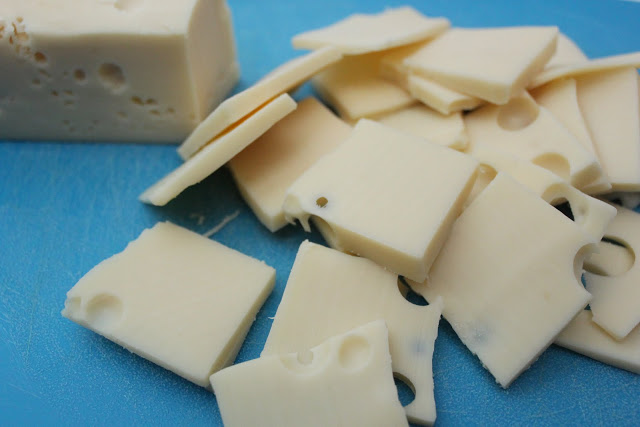 While your are waiting cut up that glorious cheese!  Swiss is my all-time favorite…ever since I was little!!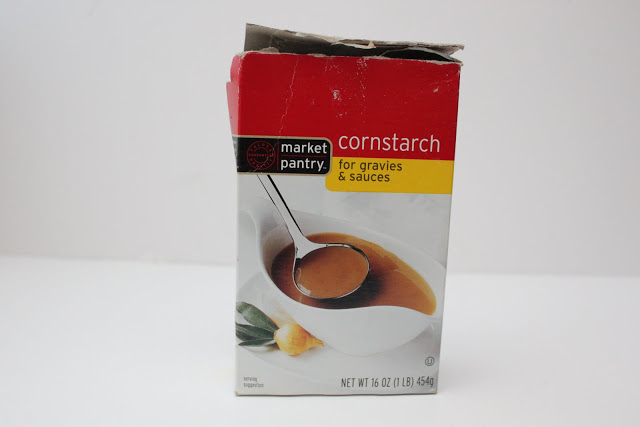 Then grab your cornstarch and add 3 Tablespoons to your cheese…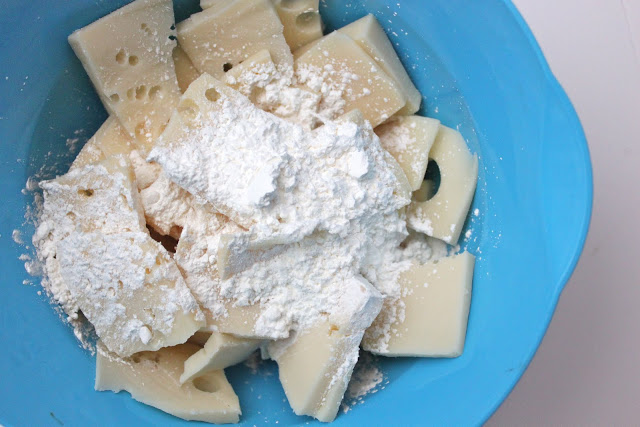 Ahh, pretty!  Now mix it all up getting that cornstarch in every nook and cranny.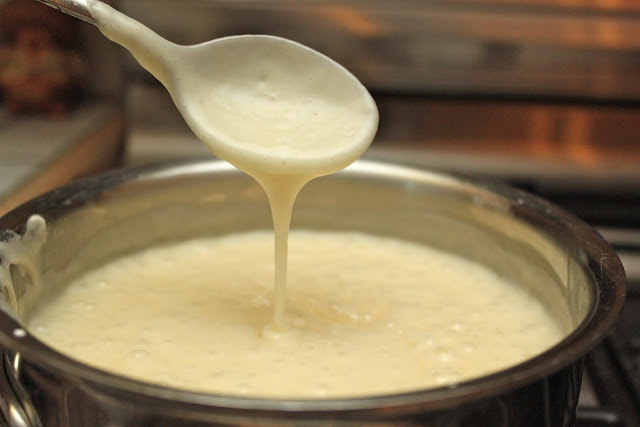 Add your cheese to your simmering beer or wine and let chemistry do it's magic.  Soon that cheese will be all melty and gooey.  Continue stirring or you will have some of that delicious cheese stuck to the bottom of your pot.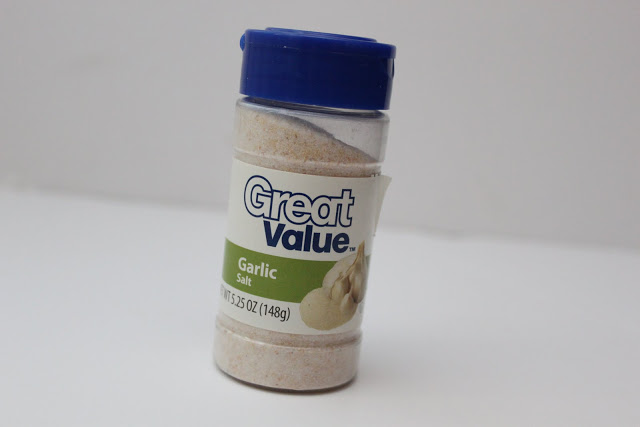 Once the cheese is all melted, add in 1/4 teaspoon of garlic powder and a dash of salt or if you are like me and like to cut corners just add in some garlic salt…boom!  That's the way to do it!!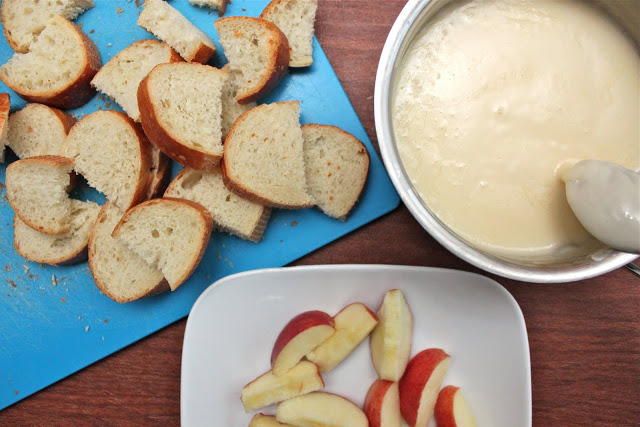 Enjoy your fondue with some pieces of crusty french bread, apples or anything else your heart desires!
Date night.
Netflix.
Fondue.
Awesome.
XOXO,