Here's another fun idea I created earlier this summer for my little ones to help us (or me) enjoy all the laps around the block we take every single day.  Don't get me wrong, I love walking the block but sometimes, just sometimes, it can get a little bang my head against the wall, ya feeling me?  One kid wants to go left, the other is screaming to go right and the baby is trying her hardest to Houdini it out of her stroller straps.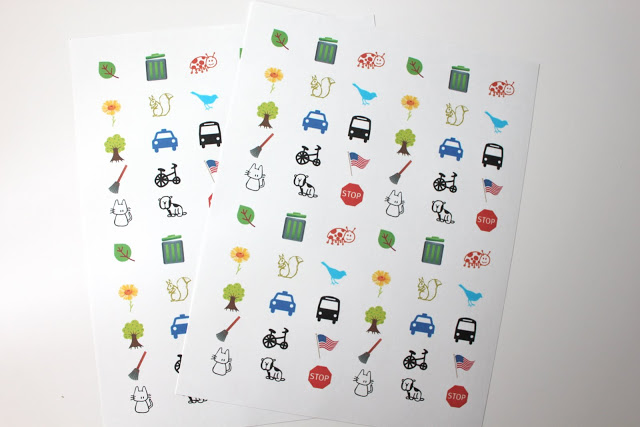 Do you need something fun like this to add a new dimension to your everyday-everyday?   
I kinda thought you might.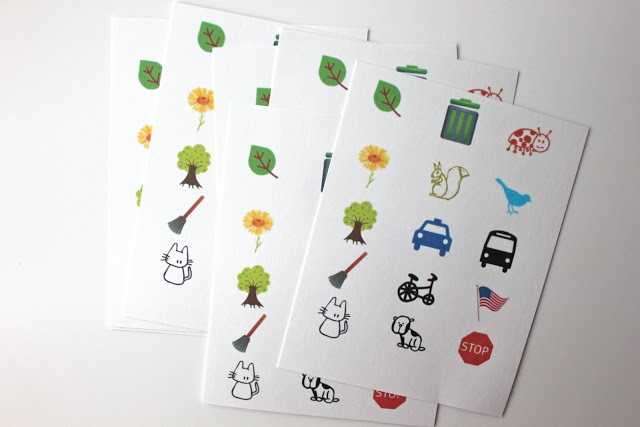 When you print the Scavenger Hunt out you will get FOUR cards per sheet.  I print mine on a heavy cardstock.   Take a scissors or a paper cutter and cut them apart.  Then just give your kids a crayon, a little marker or even stickers and let them search high and low finding each picture on the card.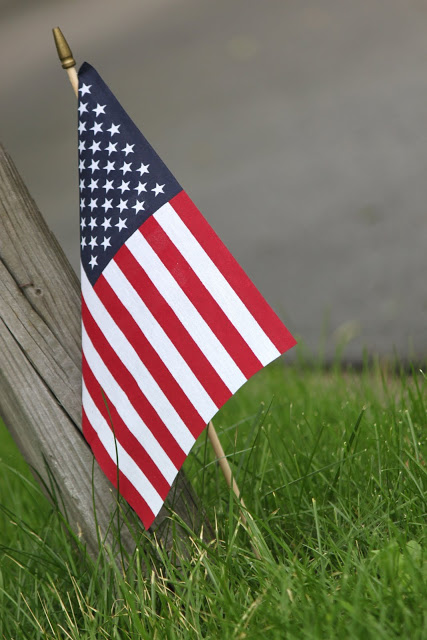 We always find lots of American flags on our walks.  It's so fun to hear Penelope yell out when she's spotted one, 'Mare-can Fwag!  Mare-can Fwag!'  Finding them just might be the highlight of her day.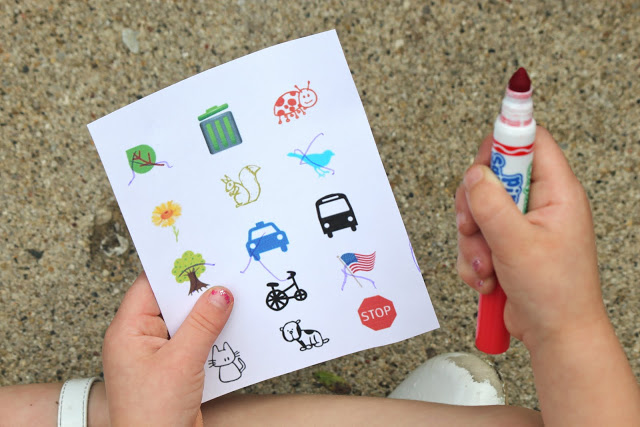 Partway through you just may need to sit down in someone's driveway and scan your card to see what you have left to find…this is hard work peeps!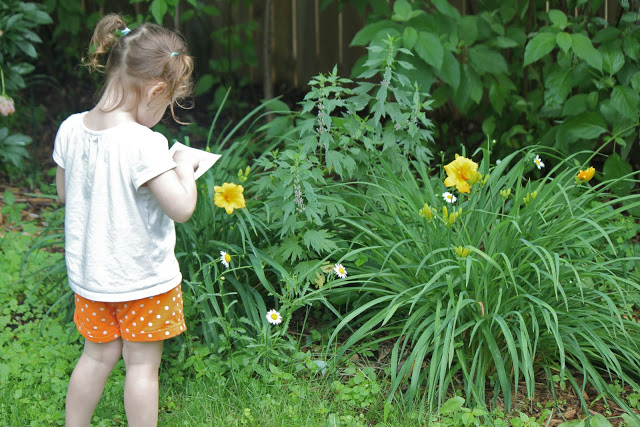 Oooh, Oooh!  Flowers…12 o'clock!  Check and done!!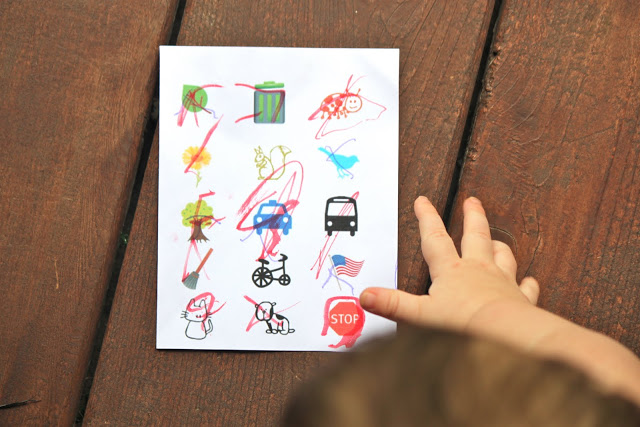 When you've found every single last item you know it's time to let your baby sister have at the card…she is so excited over the prospect of getting some card play…time to get a little slobbery dude!
XOXO,