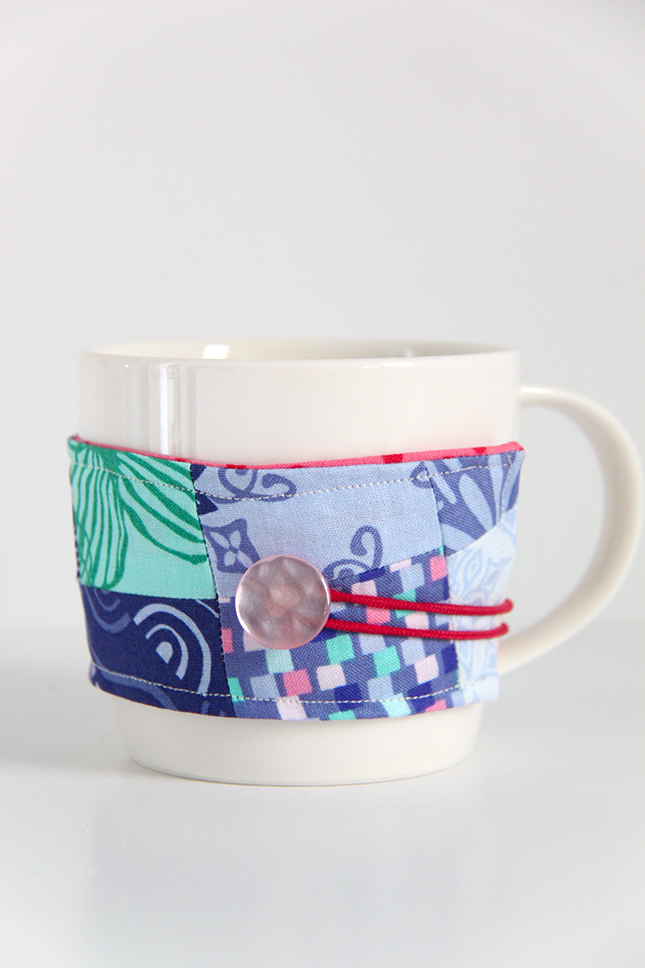 I am a total sucker for patchwork. I just love the combinations of colors and designs, how dark prints can coordinate with lights, how soft prints can so easily work together with busy ones. I love digging through all the pretty antique patchwork quilts at the flea market. I have always, always, always wanted to make a patchwork quilt with my very own hands. I really should…someday! But for now I will happily resign myself to making pretty patchwork coffee koozies, a project that I can finish in less than a half hour. Perfect for all these full days of summer fun with my littles!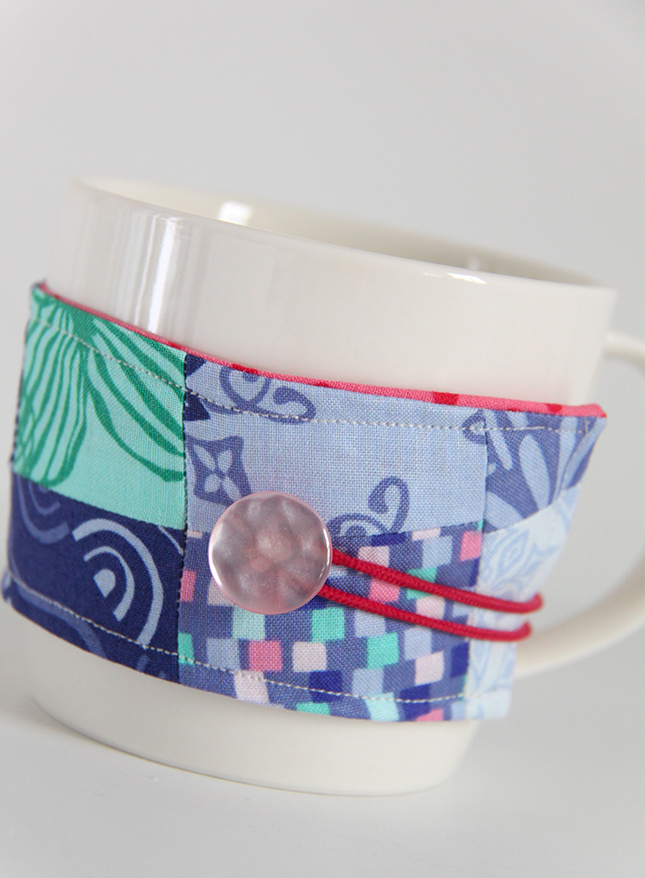 I was lucky to be asked to review the Fat Quarter Shop's new pattern for their Coffee Koozie, you can find the FREE pattern here and the video tutorial here! As a huge bonus to me, it is patchwork adorableness!!!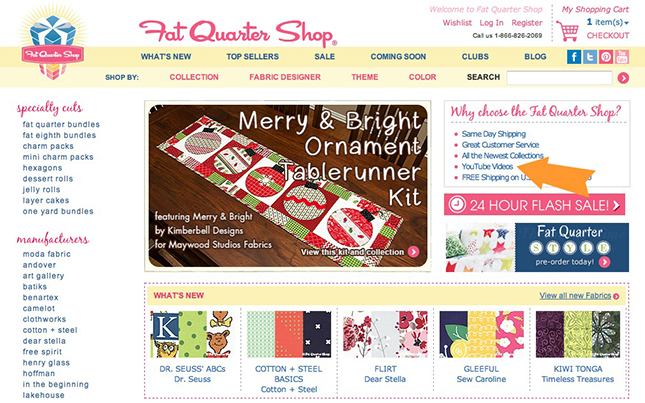 See that orange arrow up there? YOUTUBE VIDEOS!!! There's a link right on their website!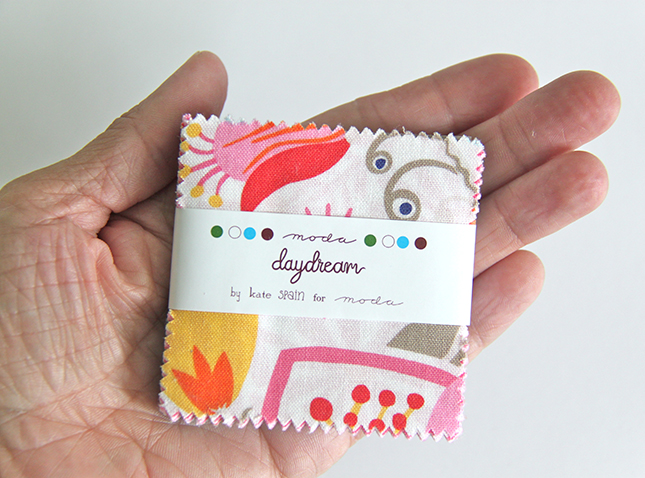 Another bonus about this pattern is that all it takes to make a Koozie is one Mini Charm Pack, that's it! And on a side note, how freakin' cute are mini charm packs?! I decided to used Kate Spain's Daydream for mine. I was actually able to make two Koozies with the mini charm pack as I used a separate coordinating fabric for the inside piece.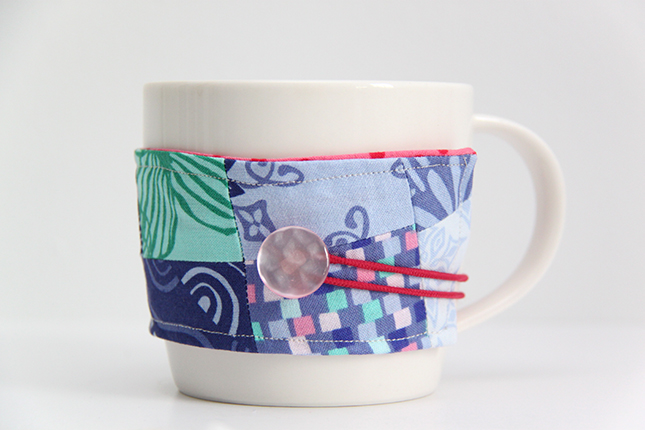 I really like this pattern, the patchwork coffee kookie turned out so cute, I just love all the fun print and color juxtaposition. The tutorial was super easy to follow and the pictures were great with easy to understand step-by step instructions. If you happen to have any problems you can always check out their Youtube video to walk you through making one, it's that easy. I hope you all make use of this FREE pattern and make a few just remember it'll be out in August!
Thanks for stopping by!
Love,
Maggie